What is Weebly?
Weebly is cloud based website builder which enables the users to create amazing websites. One does not need the coding knowledge while creating website on Weebly. Its drag and drop functionality in website builder tool is extremely easy to use. It covers almost all aspects of a website ranging from website designing, email marketing templates to custom forms.
Benefits of integrating REVE Chat, live chat software in your Weebly based website
Easy to integrate live chat with simple 3-step process.
Collect valuable user feedback using live chat plugin on your website.
REVE Chat integration with Weebly
For REVE Chat integration with Weebly please follow the below mentioned steps:
Login to your weebly account with your credentials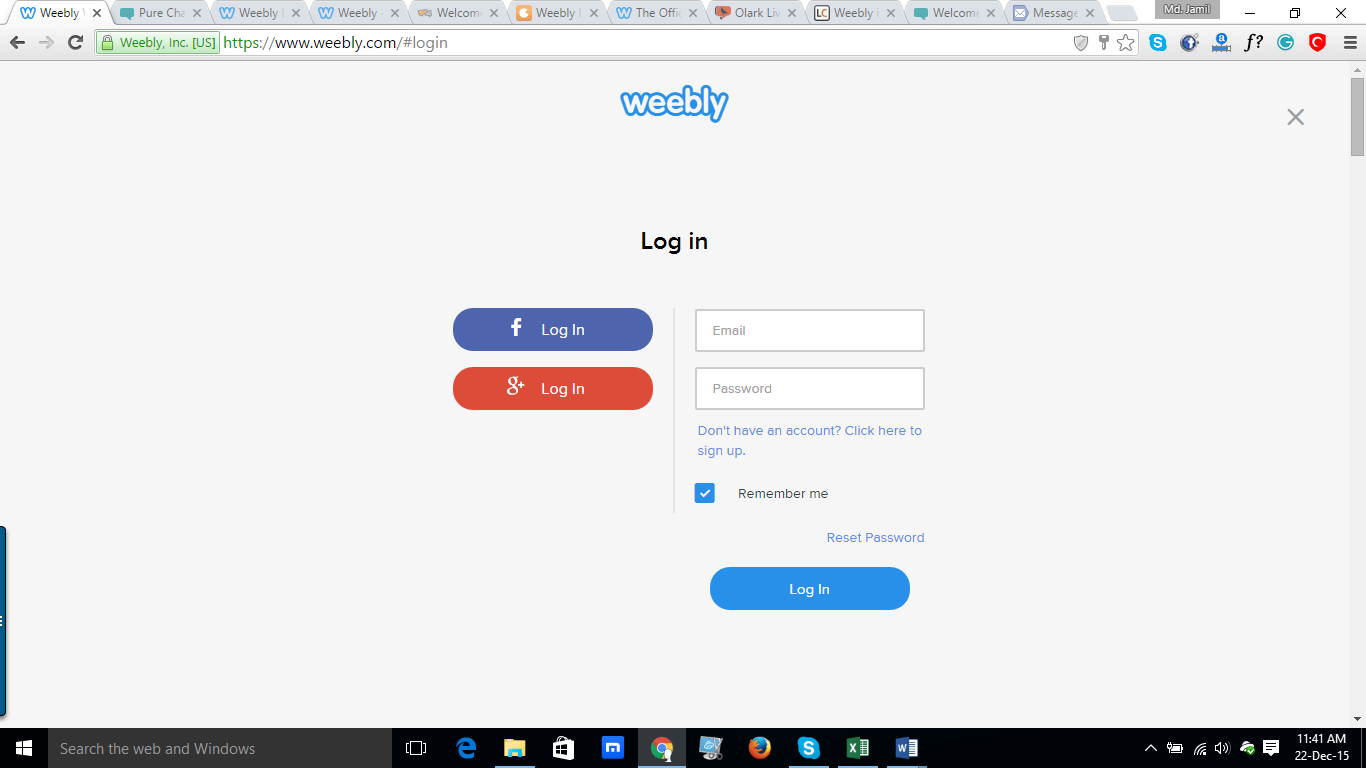 2. Next click on the 'Sites' part and then select 'Edit Site'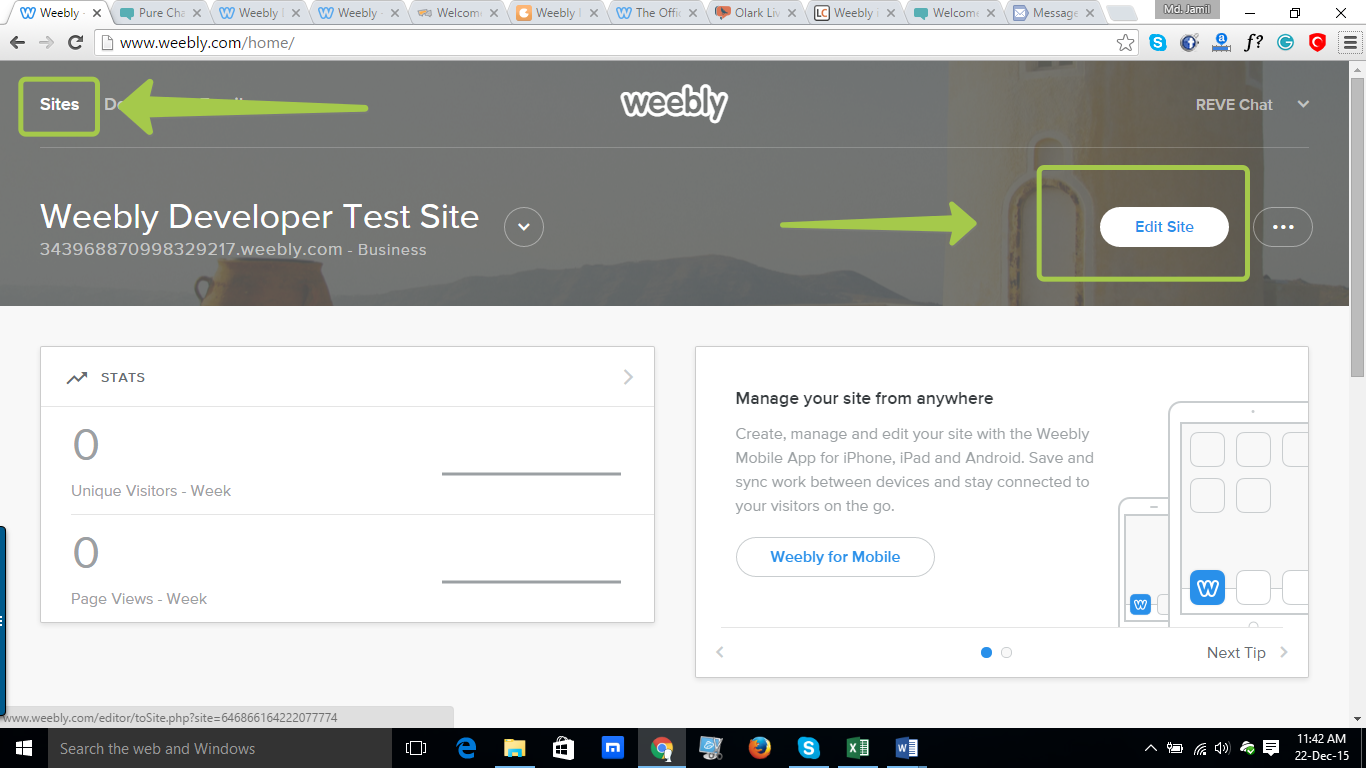 You will be redirected to a new page. Here select 'SETTINGS' from the top menu bar.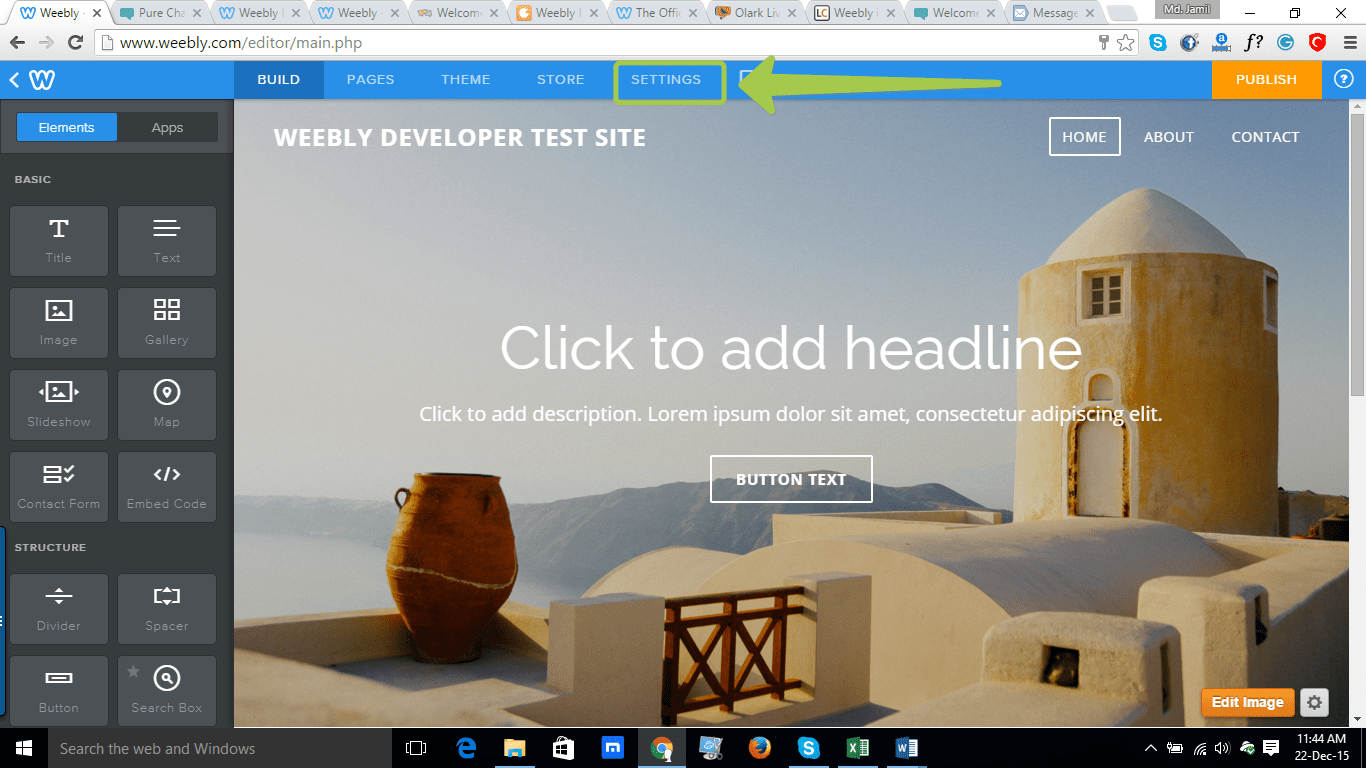 Next under 'SETTINGS' select 'SEO'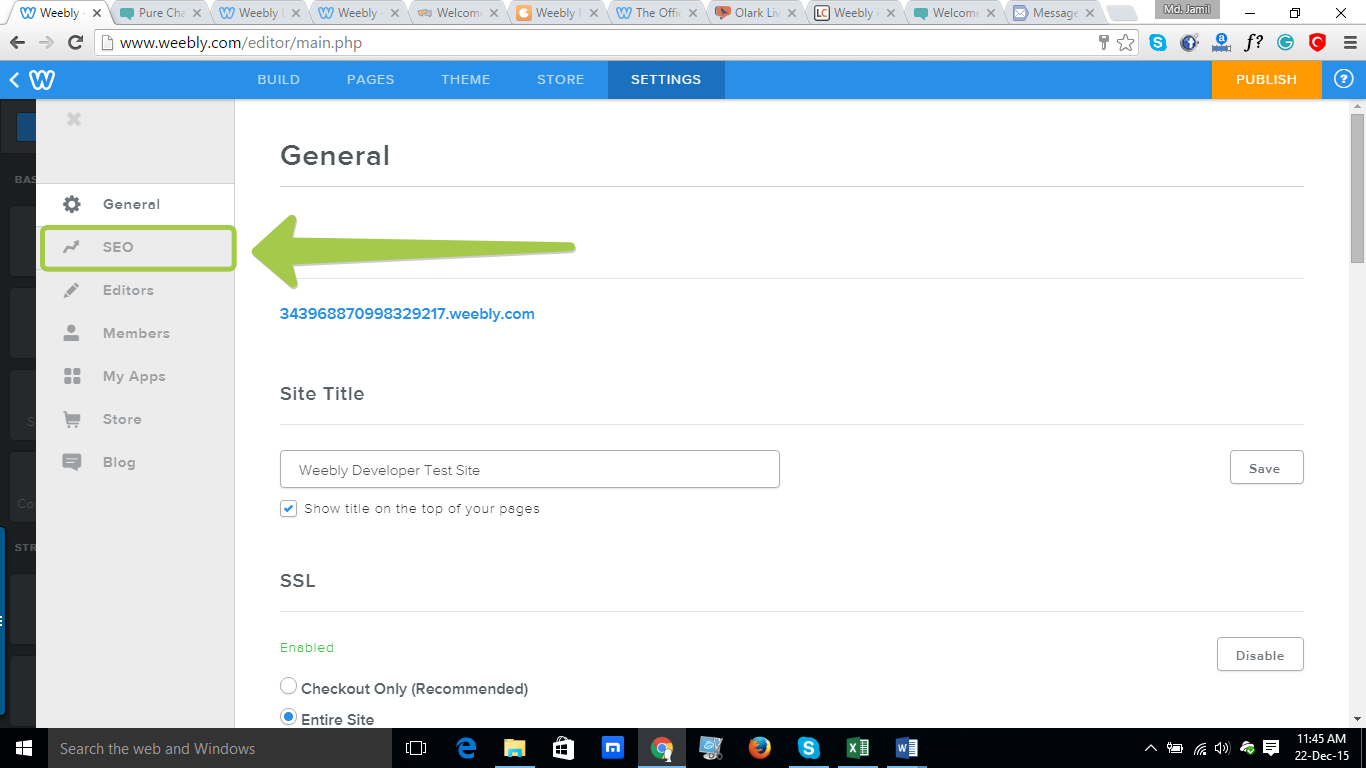 In the SEO section, provide 'Site Description', 'Meta Keywords' in the given spaces. Next, paste the REVE Chat code, in the given space under 'Footer Code'.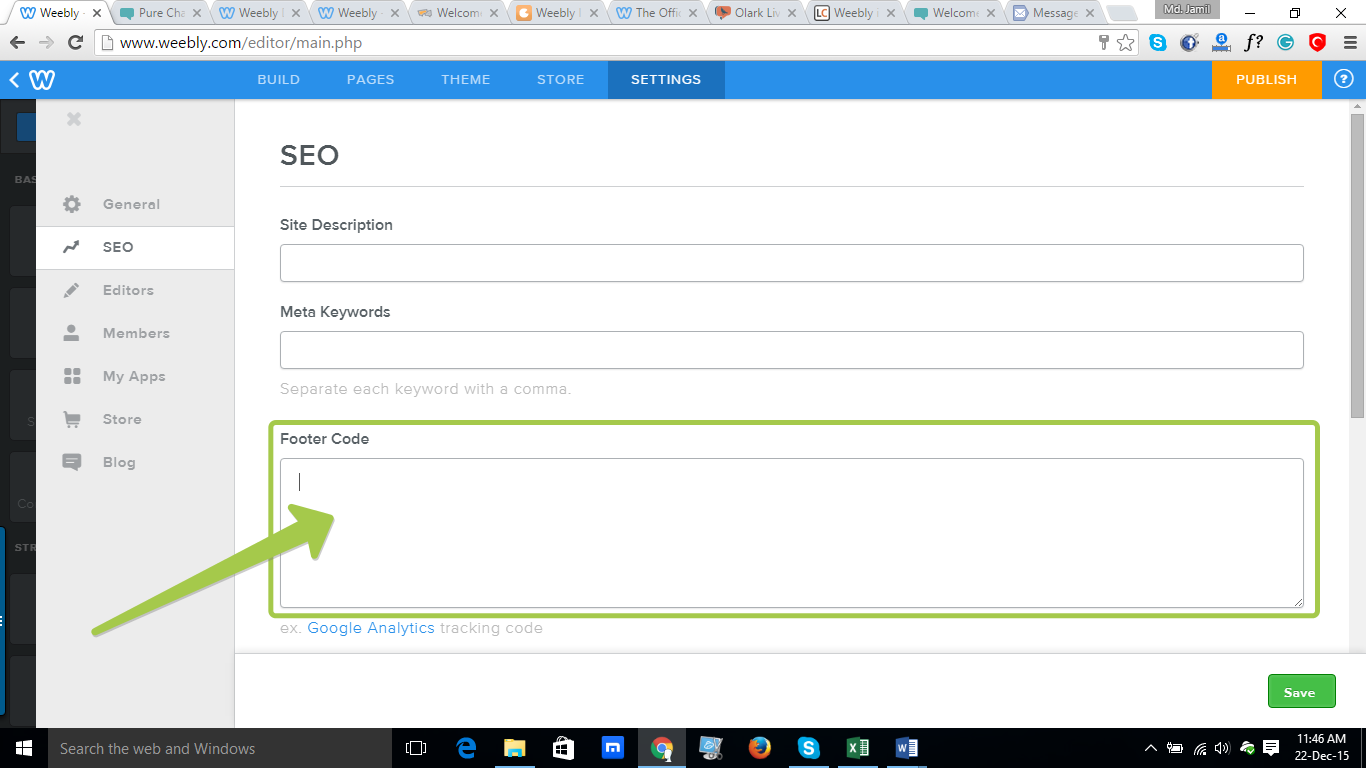 Click on 'Save' button to apply your changes.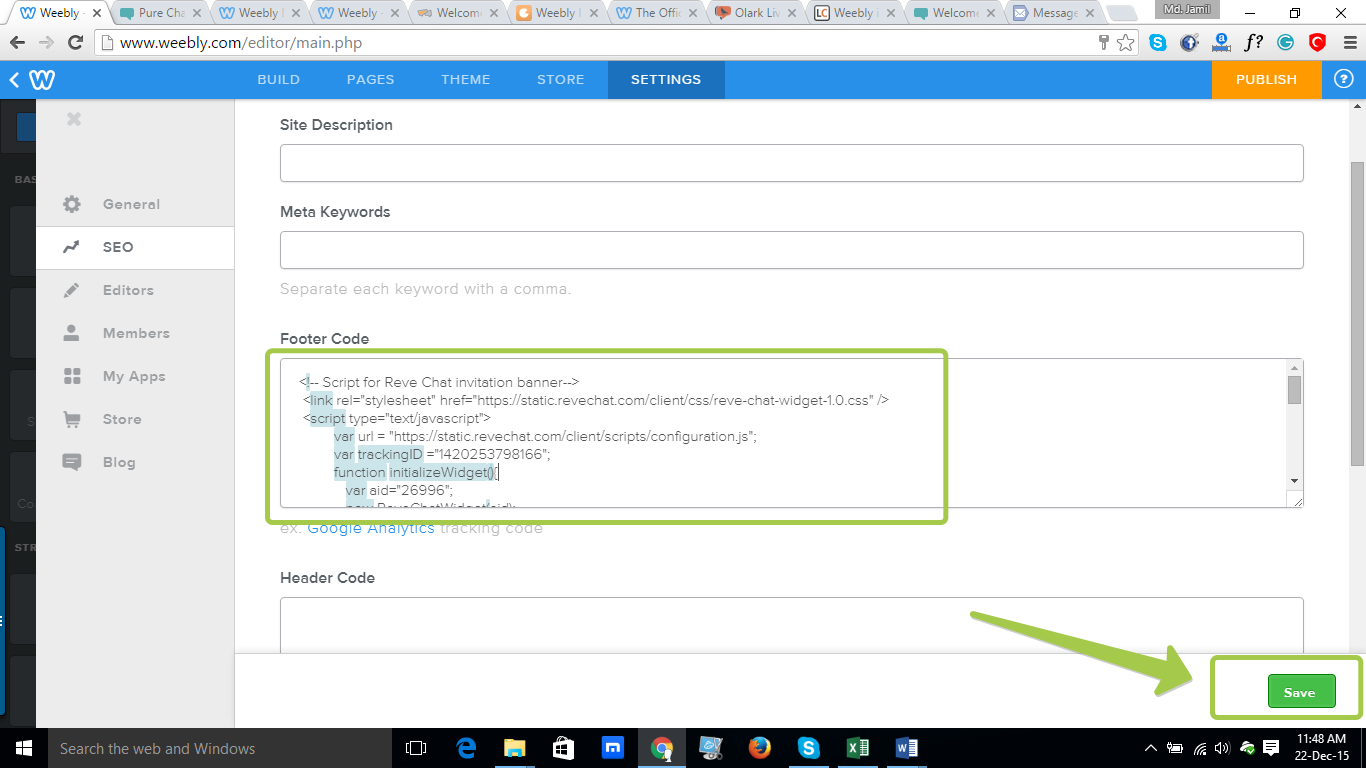 Finally click on the 'PUBLISH' button to end the integration process. REVE Chat will be successfully integrated with Weebly.