What is Capsule?
Capsule is one of the cost effective, simple, flexible and easy CRM tool for small business. The main purpose of this CRM tool is to improve the effectiveness of your sales team.  This is extremely important for growing teams who need to collaborate in most effective way and want to generate optimal result.  
Capsule CRM Live Chat Integration automate your work and easily empower your sales peoples so they can be more effective and productive in their endeavours. This CRM give you various opportunities and milestones that are directly linked with a success factor for generating potential sales revenue. 
Benefits of REVE Chat Integration with Capsule
Help to reduce costs of mitigation and able to work with higher productivity.
With live chat integration you can easily track communication logs and close sales deals in faster way.
All customer information as well as the chat transcript are stored directly into CRM.
To Integrate REVE Chat with Capsule Please Follow the Below Steps
Login into REVE chat Dashboard
Go to Integrations > Plugins

Click plugins.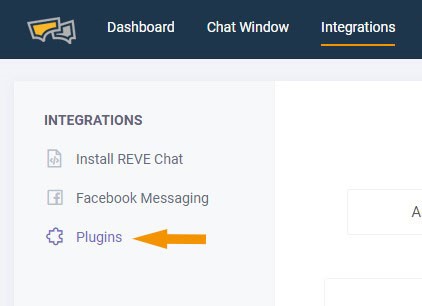 Find Capsule CRM from available plugin list.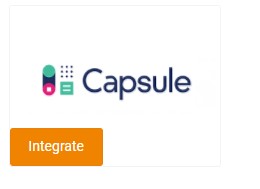 Click Integrate
An option with Connect button will be shown up. Click Connect to integrate.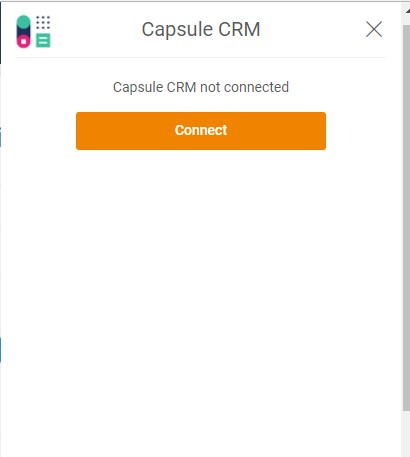 A new window will open asking for your capsule-subdomain name to enter.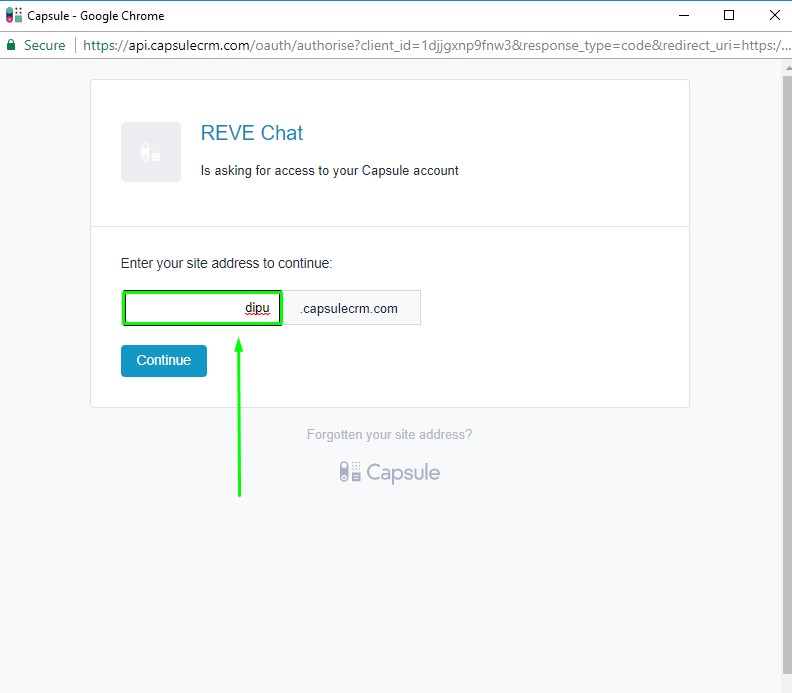 It will ask for your capsule username(not email) and password. Enter your capsule login credentials: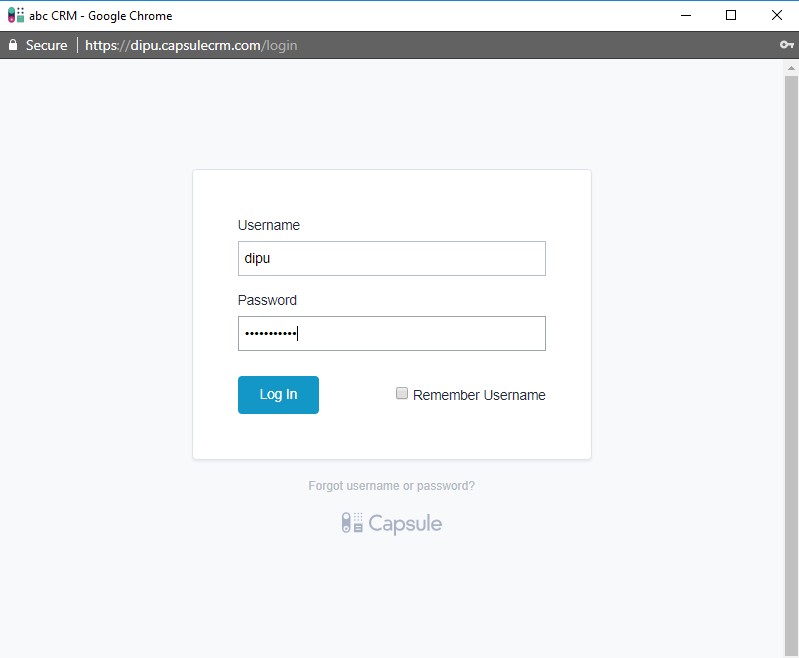 Press Continue to proceed. It will ask for your permission in the very next step to allow the app to access your account.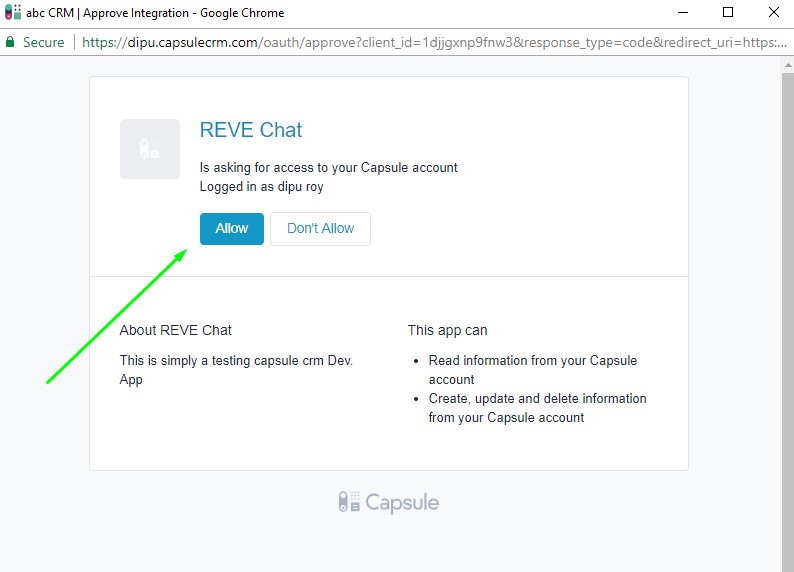 Allow and you are connected if login credentials are ok. A successfully login message will be shown with option to save ticket status how you want to use your capsule account.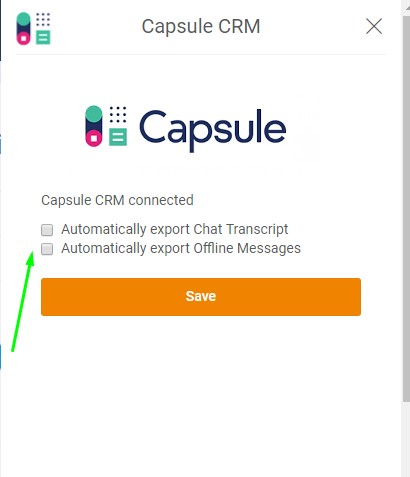 Check them and save to finalize the settings.