REVE Chat integration with Shopify
For Shopify live chat integration, please follow the below mentioned steps: 
Go to http://www.shopify.com/login/ for login to your Shopify Store Administration account
Next, select 'Online Store' from the left side menu bar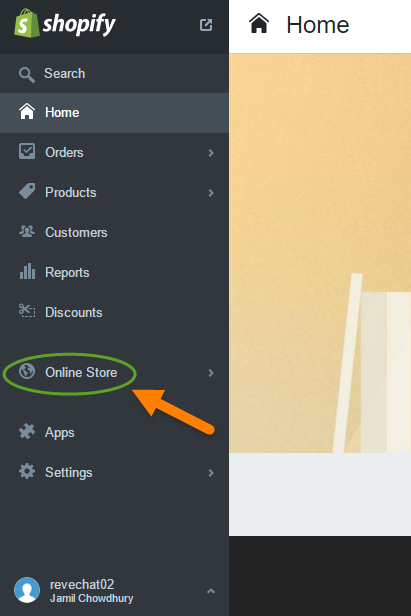 Click on 'Themes' under 'Online Store' section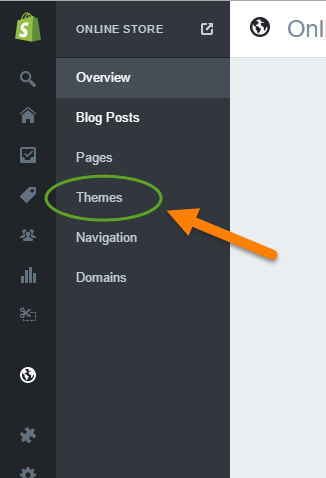 In the 'Theme' section, shown on the right hand side, click on the '3 dotted button' and then select 'Edit HTML/CSS' from the drop down list.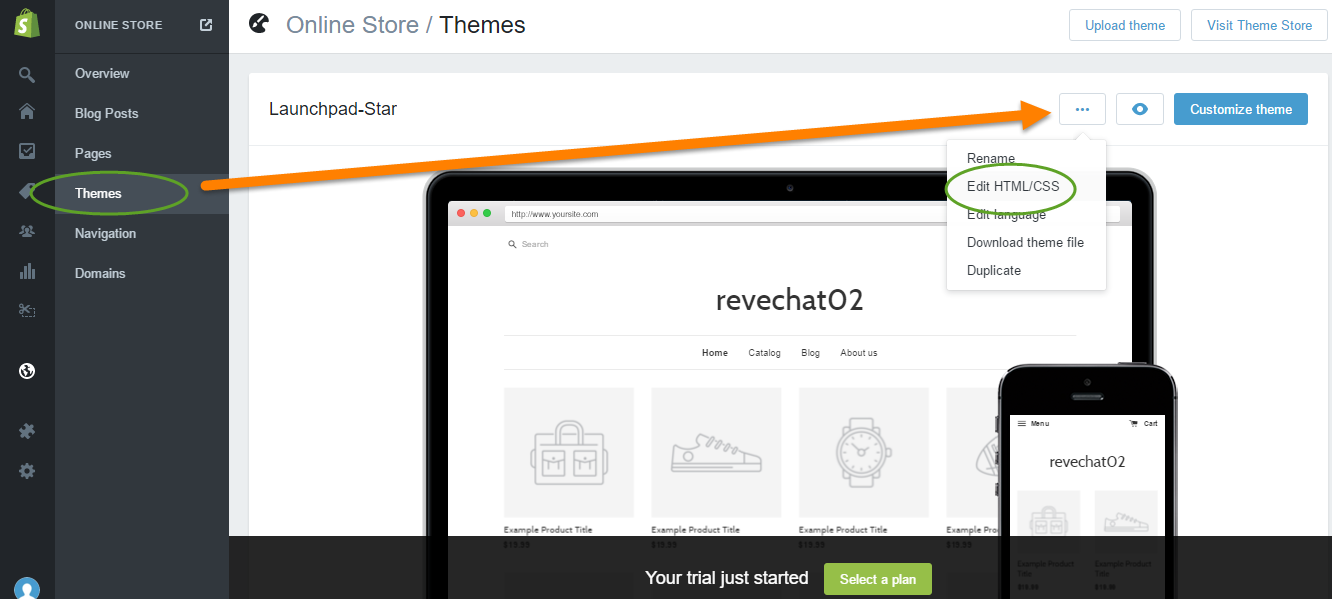 Next under 'Layout' section, select ' Liquid'. In the right side, you will get the editor panel. Scroll down and paste the REVE Chat code just above the </body> tag.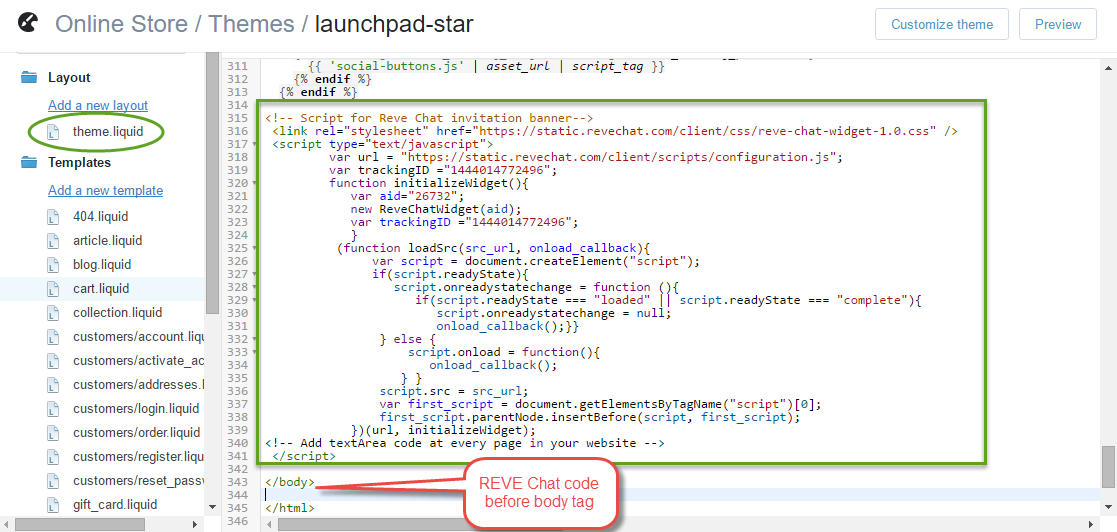 Click on the 'Save' button to apply your changes. Your Shopify live chat integration is done.