What is Shopify?
Shopify is one of the top ecommerce solution providers in the world. It enables the merchants to sell their products online by opening their own ecommerce store. This solution has helped more than 500,000 businesses to come and sell online. The reason behind the popularity of this platform is its rich features, easy usability and more than 2000 ready to use apps for various purposes. This is not a free platform, but the pricing is suitable designed according to usage and fits from small businesses and big corporates alike.
Benefits of integrating REVE Chat, live chat software in your Shopify store
Easy to integrate live chat with simple 3-step process.
Increase your Shopify store sales by providing live chat assistance.
Improve your Customer Satisfaction score by taking feedback using live chat plugin.
REVE Chat integration with Shopify
For Shopify live chat integration, please follow the below mentioned steps: 
Go to http://www.shopify.com/login/ for login to your Shopify Store Administration account
Next, select 'Online Store' from the left side menu bar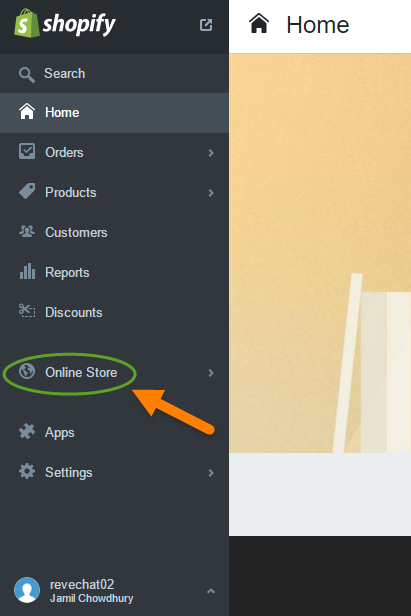 Click on 'Themes' under 'Online Store' section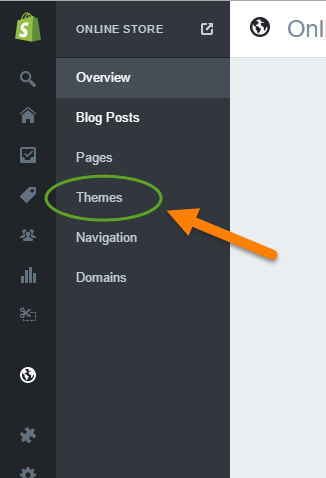 In the 'Theme' section, shown on the right hand side, click on the '3 dotted button' and then select 'Edit HTML/CSS' from the drop down list.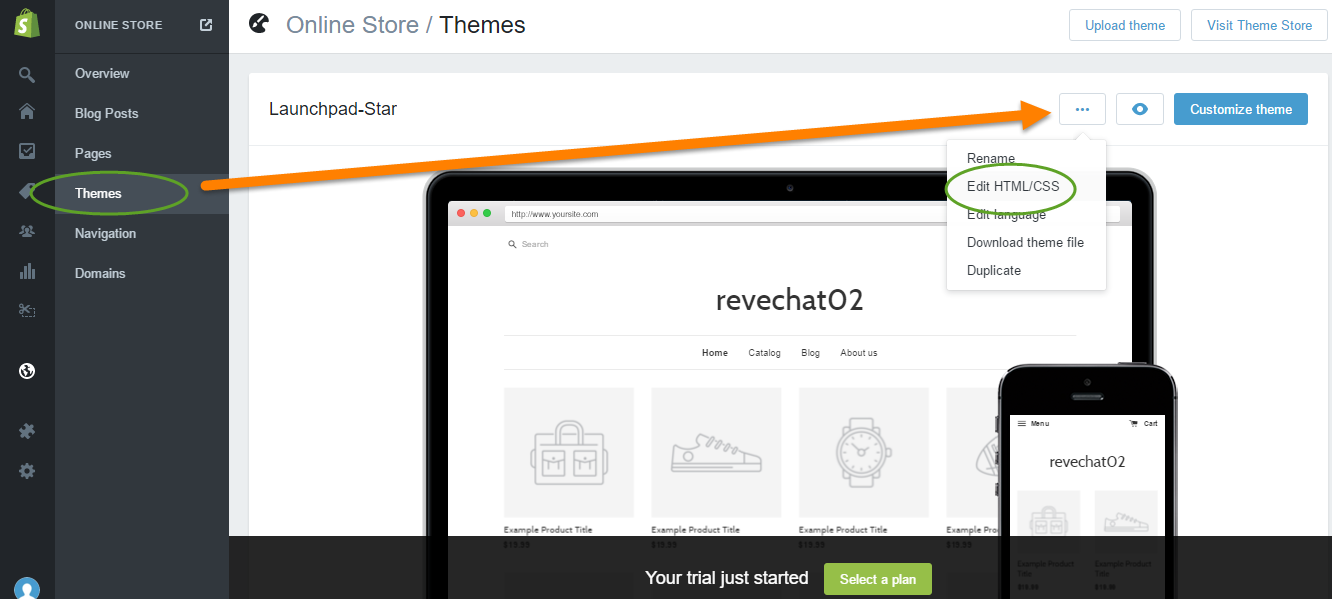 Next under 'Layout' section, select ' Liquid'. In the right side, you will get the editor panel. Scroll down and paste the REVE Chat code just above the </body> tag.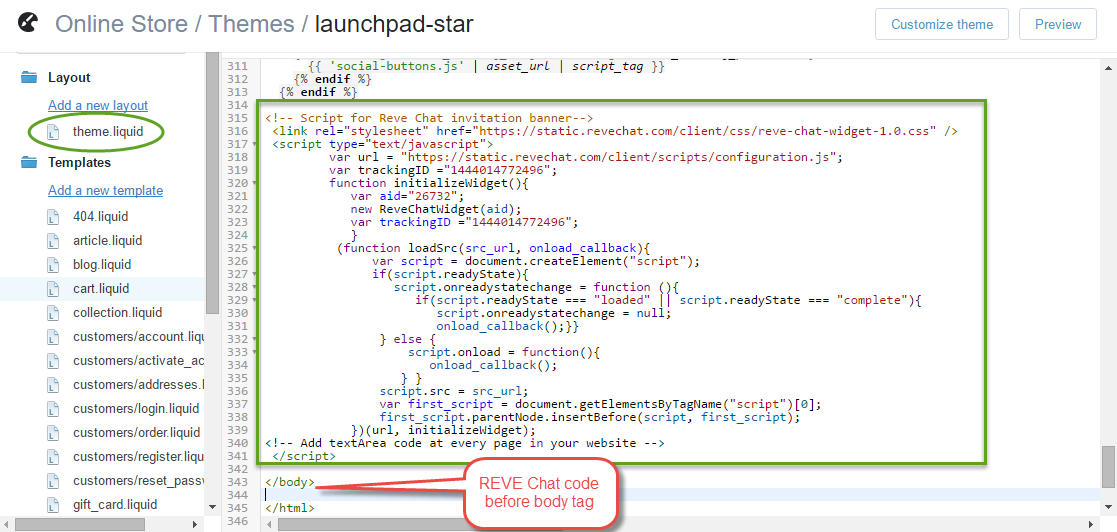 Click on the 'Save' button to apply your changes. Your Shopify live chat integration is done.