Now directly reach to your Facebook fan page visitors and live chat with them! Yes, with REVE Chat its possible now. All you need is your Facebook page and REVE Chat account.
REVE Chat integration with Facebook
For Facebook live chat integration, you need to Sign Up for REVE Chat. Once you have successfully created your REVE Chat account, please follow the below mentioned steps for Facebook integration.
Step 1:
• Login to your REVE Chat dashboard.
• Select 'Integration' from the left menu bar
• Click on 'Social Media' and then select 'facebook'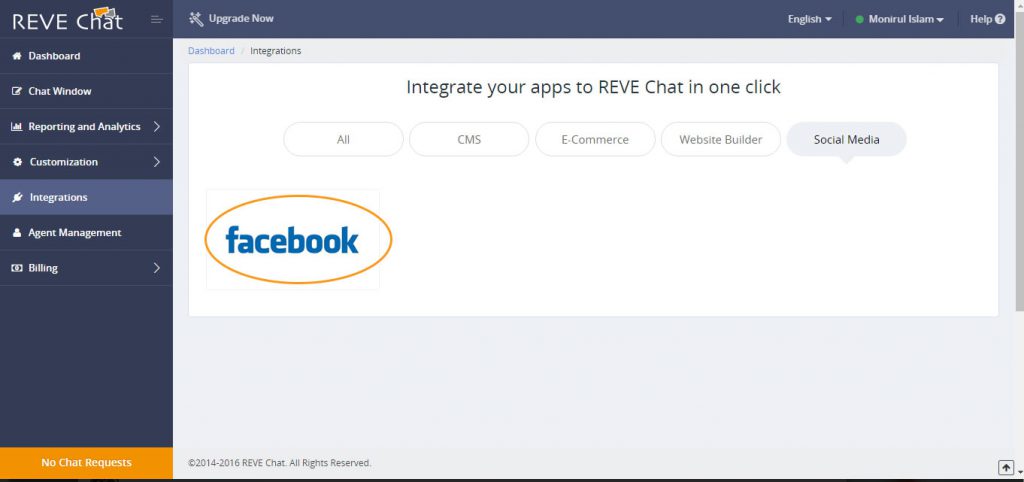 Step 2:
Facebook login
• Please login to your Facebook Account
• Click on the 'Add REVE Chat to your page' tab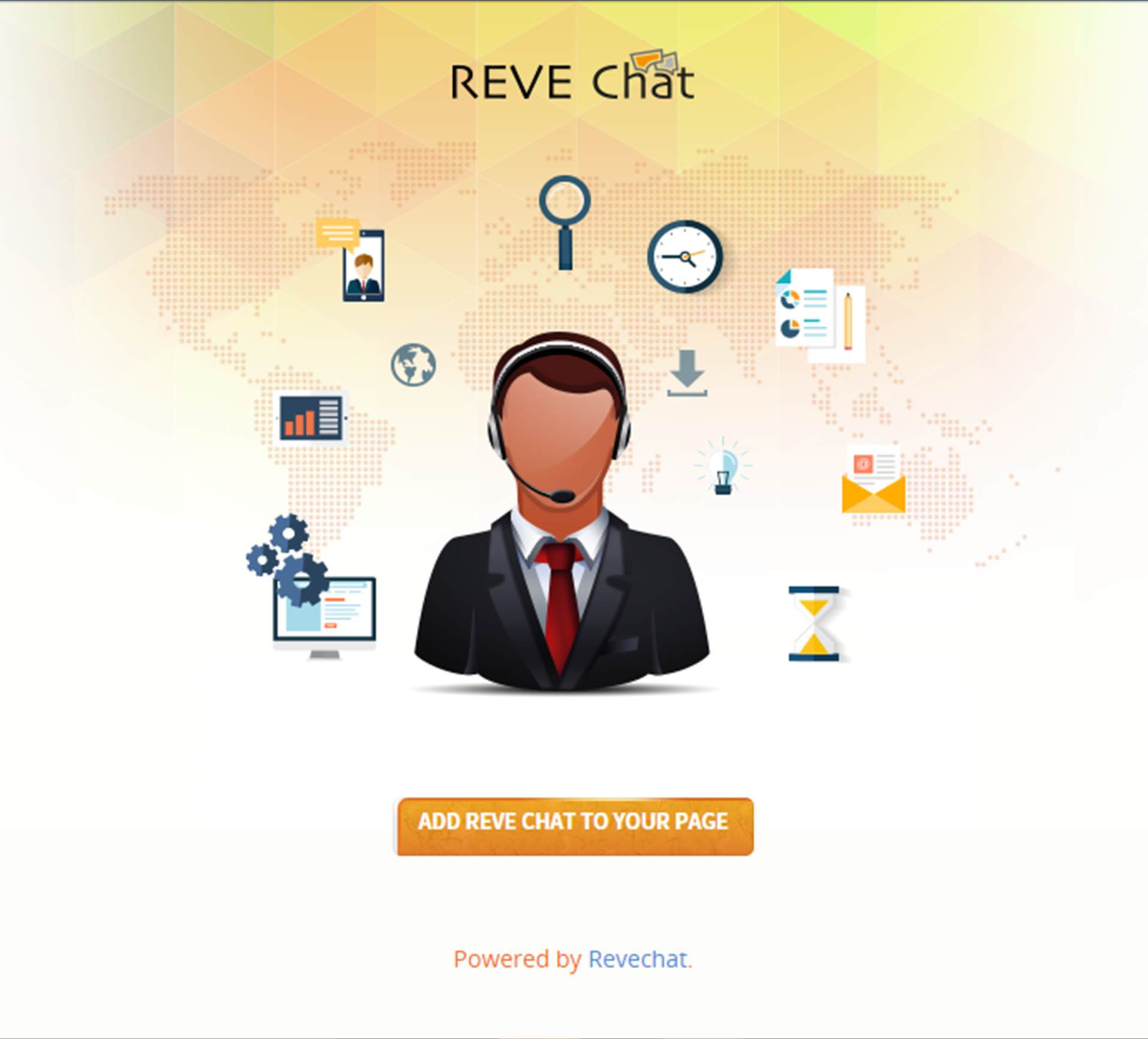 Step 3
Select Fan page
• If you have more than one Facebook page, select the one where you want to integrate REVE Chat
• Next, click on the 'Add Page Tab'

Step 4
Authenticate your Facebook page
• Just type the email address by which you have registered for REVE Chat
• Now click on the 'Activate' button and REVE Chat will be successfully added to your Facebook page!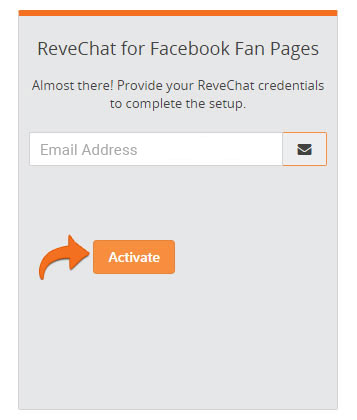 That's it! Your Facebook live chat integration is done. Now your page visitors can start chatting with you by clicking on 'Chat with Us' button from your Facebook company page.