New customers are waiting on your Facebook company page!
Engage with your Facebook fan page visitors with REVE Chat and let them live chat with you through Facebook Messenger.
REVE Chat allows customers to connect with you through their favorite social media app 'Facebook Messenger'. On the other hand, the support team can receive and reply to the Facebook messages from REVE Chat dashboard itself. 
How to integrate?
Login to your REVE Chat dashboard and select 'Facebook Messaging' under 'Integrations'. To connect REVE Chat with your Facebook company page, next click on 'Connect your Facebook Page' button.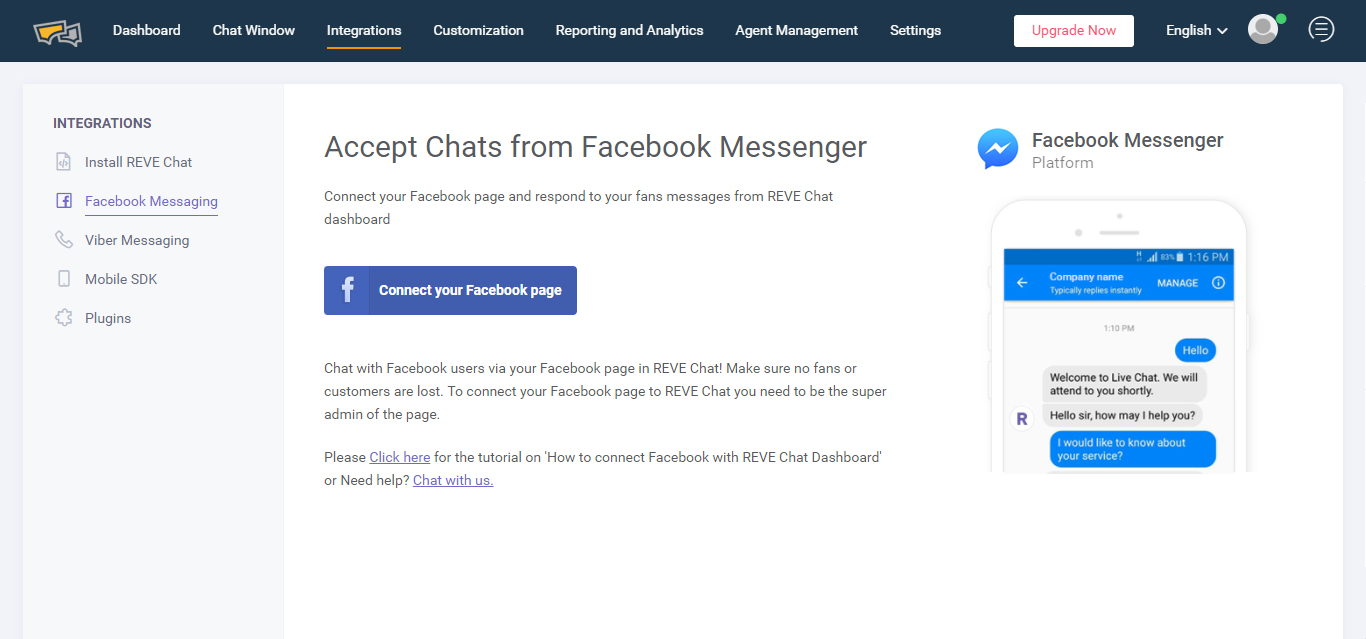 Here you will be redirected to your Facebook account. Provide your registered 'Email or Phone' number and 'Password' to login.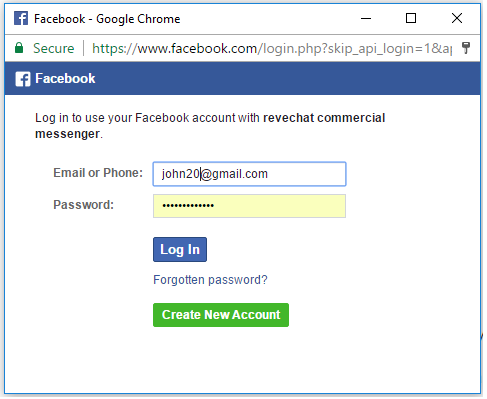 Next, go back to your REVE Chat dashboard. Once you login to your Facebook account, all of the added pages under the same Facebook account will be shown there.

For example, here you can see 2 existing pages: 'Lets help' and 'Look good'. To add REVE Chat on any of these pages, click on the 'Subscribe' button. Here I am adding REVE Chat on 'Lets help' page.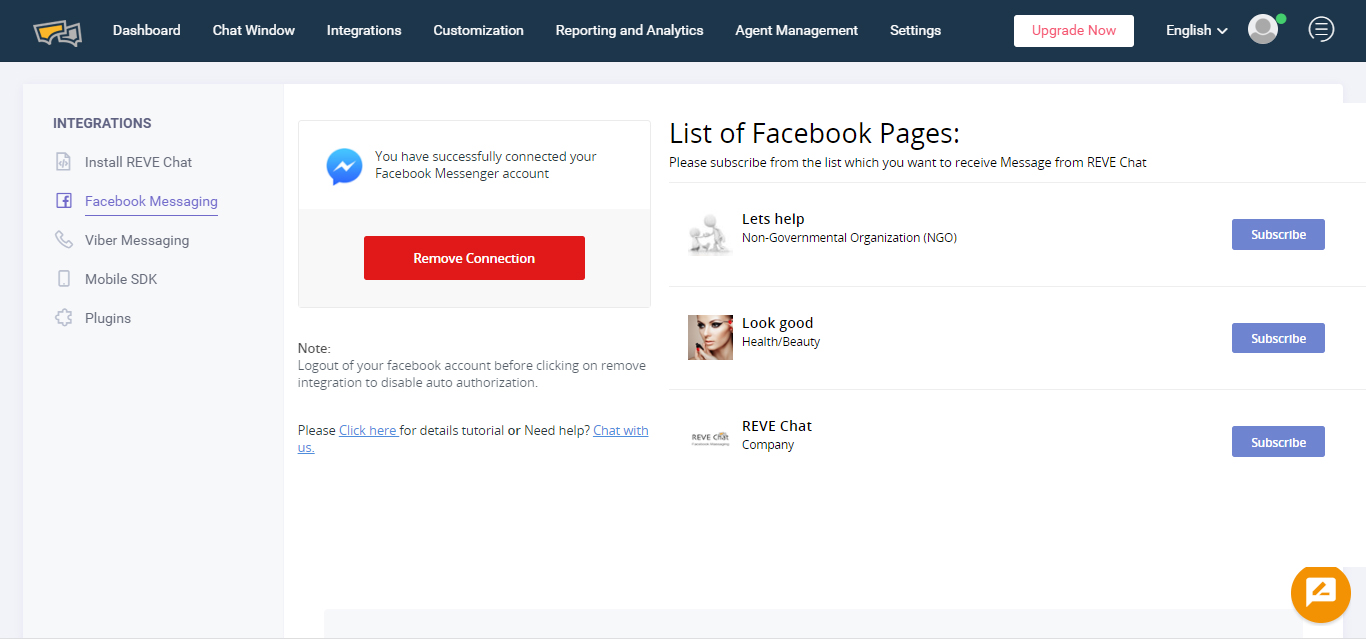 That's it! REVE Chat is successfully integrated with your 'Lets help' company Facebook page. Any time you can remove REVE Chat from that page by click on the 'Cancel Subscription' Button.

How will customers chat from the Facebook page?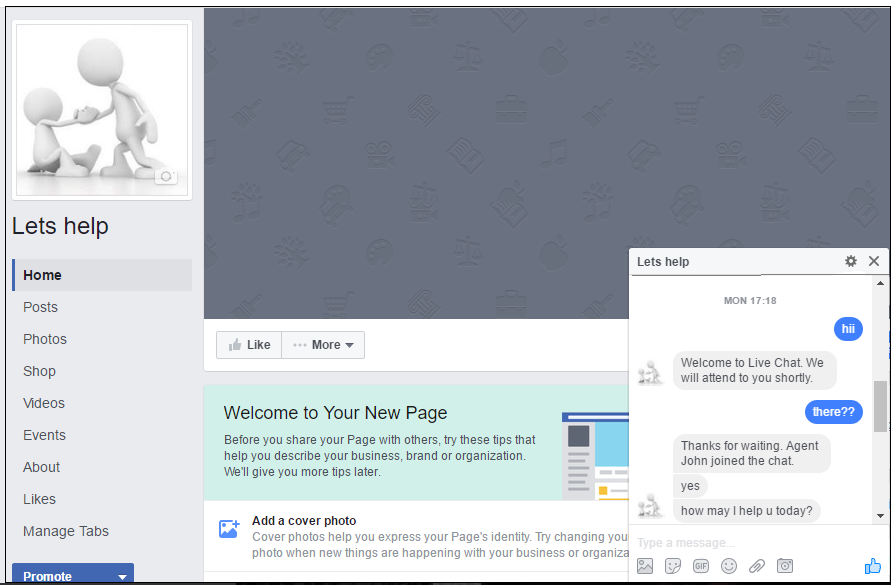 Customers can start chatting with the support team easily from both the Facebook Messenger and Facebook company page. For example, on your newly added 'Lets help' page customers will go to the 'About' section and click on 'Message Now'. A chat box will appear where they can type messages.
Benefits
Integrating REVE Chat with your Facebook page messenger allows you to handle all the chat requests from live chat dashboard.

You don't need to share your facebook page access with different people to manage chat requests.

Customers visiting your Facebook company page will be able to connect with chat agents instantly.

Provide customer support on social media channel and boost customer satisfaction rate by reducing query resolution time.