REVE Chat integration with PrestaShop
For PrestaShop live chat integration, please follow the below steps:
Download the REVE Chat Prestashop Addon
Login to your Prestashop administration and go to 'Modules and Services' (or 'Modules' depending on your Prestashop version).
On the 'Modules' page click on 'Add a new module' and choose the downloaded REVE Chat Prestashop modules zip file and click on 'Upload this module' button to upload the file.
Once uploaded, you will see a message as 'The module was successfully downloaded'.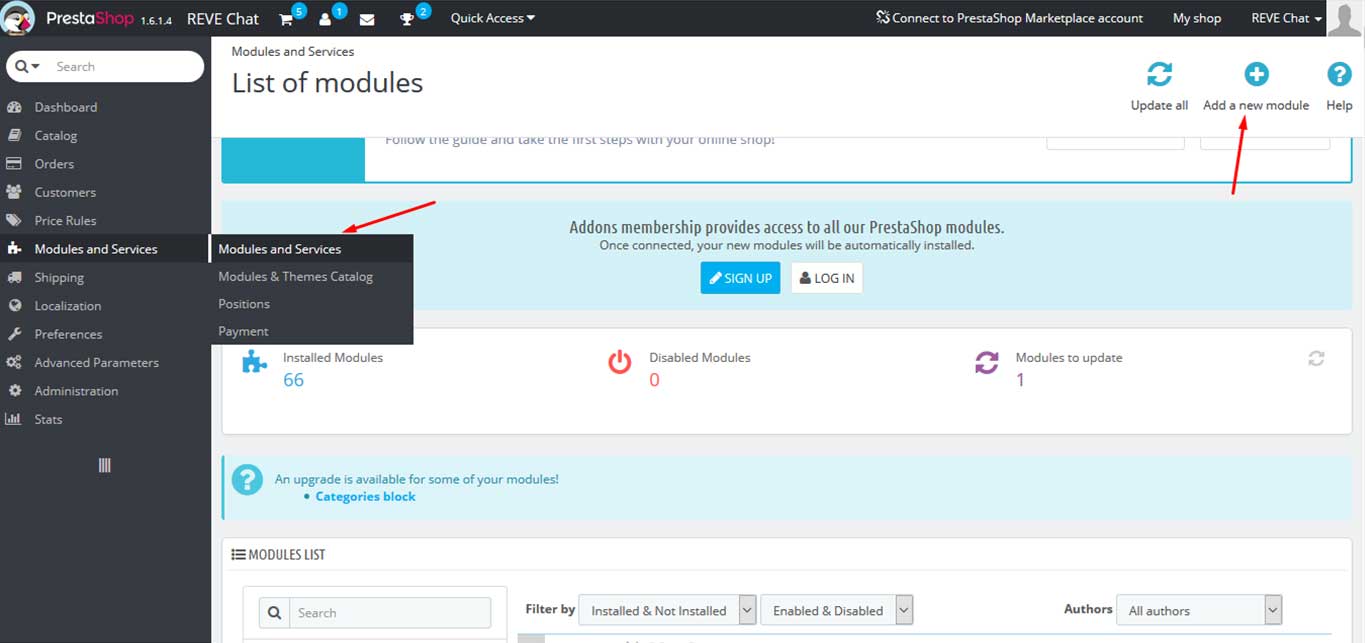 Install the Addon
On the 'Modules' page, search "REVE Chat" in 'Modules List' section. Make sure you have selected 'Installed & Not Installed', and 'Enabled & Disabled' filter.
Click on 'Install' button and you will see 'Module(s) installed successfully message' on top of the page.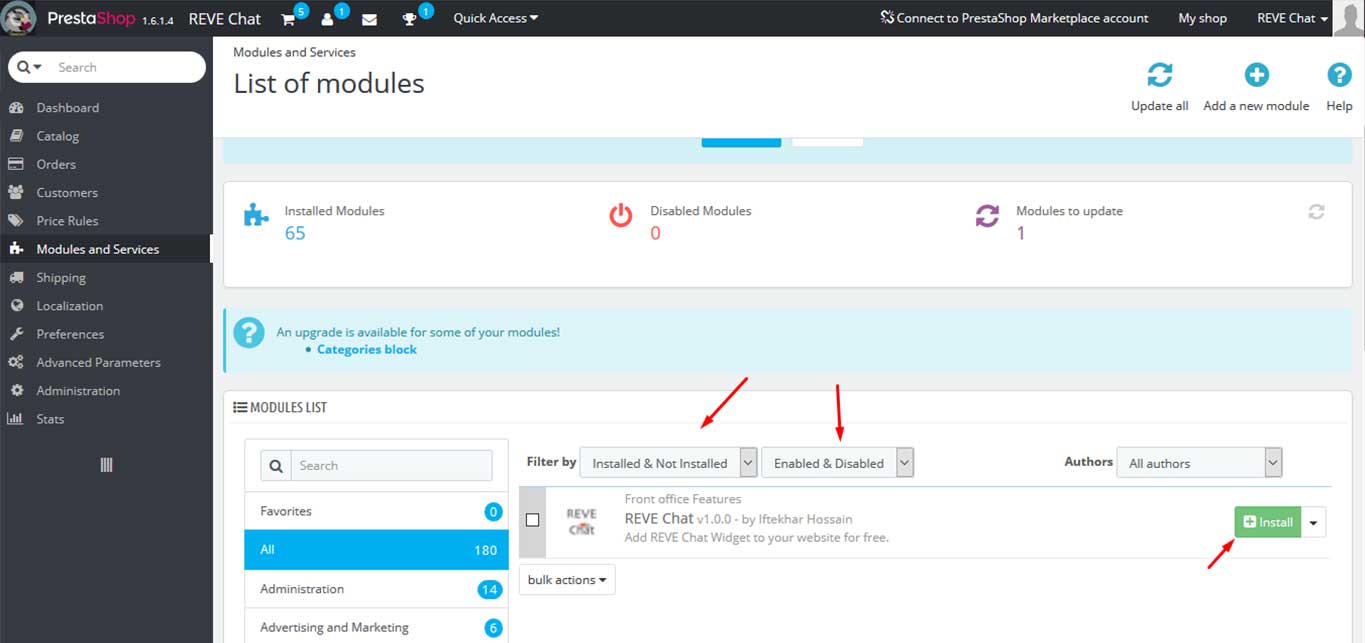 Configure and Sign In
After the module is successfully installed, you can find the 'configure' option.
Please wait for the sign up page to completely load.
Sign up for a REVE Chat account if you don't already have one. Login to your account through this page.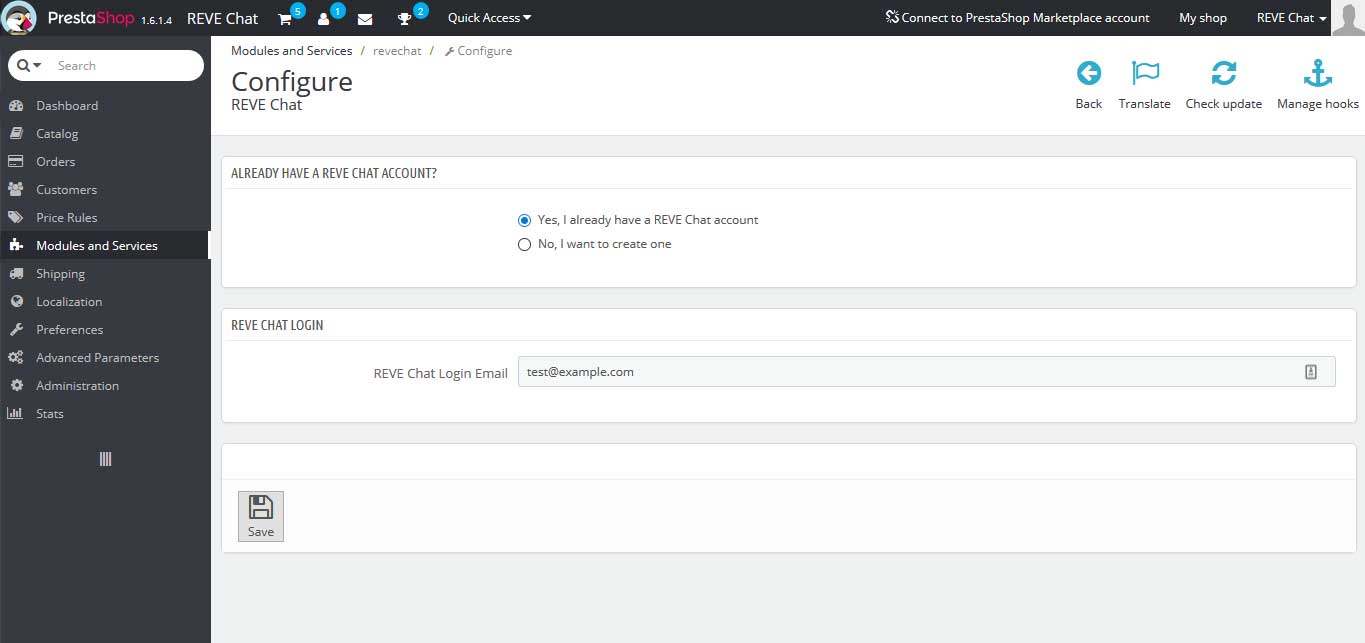 Sign Up new account
Go to REVE Chat module configuration page.
Choose "No, I want to create one" option.
Fill the form and submit. Soon you will get a new mail in your provided email address consisting of activation link. Please activate your account using that link and come back again in REVE Chat module configuration page of your Prestashop site and sign in.