What is Joomla?
Joomla! is an open source content management system (CMS) and a website development platform. Its coding is done in PHP for content management on the web and a MySQL database can be used to store content. It can be used to build an online web store, directories portal, customer service system, membership sites or even a blog website. It has thousands of extensions available in its directory for better website maintenance.
Benefits of REVE Chat on your Joomla Website
Using live chat software on your website can humanize it and bring personal touch to it. REVE Chat has an extension in Joomla extensions directory which can be extremely useful for you to integrate live chat software.
Easy to install extension from Joomla extension directory.
Use instant support as a competitive advantage.
Use live chat software to understand customer pain points.
You can check REVE Chat extension on Joomla Extension Directory.
REVE Chat integration with Joomla
To integrate REVE Chat with Joomla please follow the below steps:
First Download the Joomla extension from here. For Joomla 3 or up support  Click Here or if you are using older version please Click here.
Next login to your Joomla dashboard and go to 'Extensions' > 'Manage' > 'Install'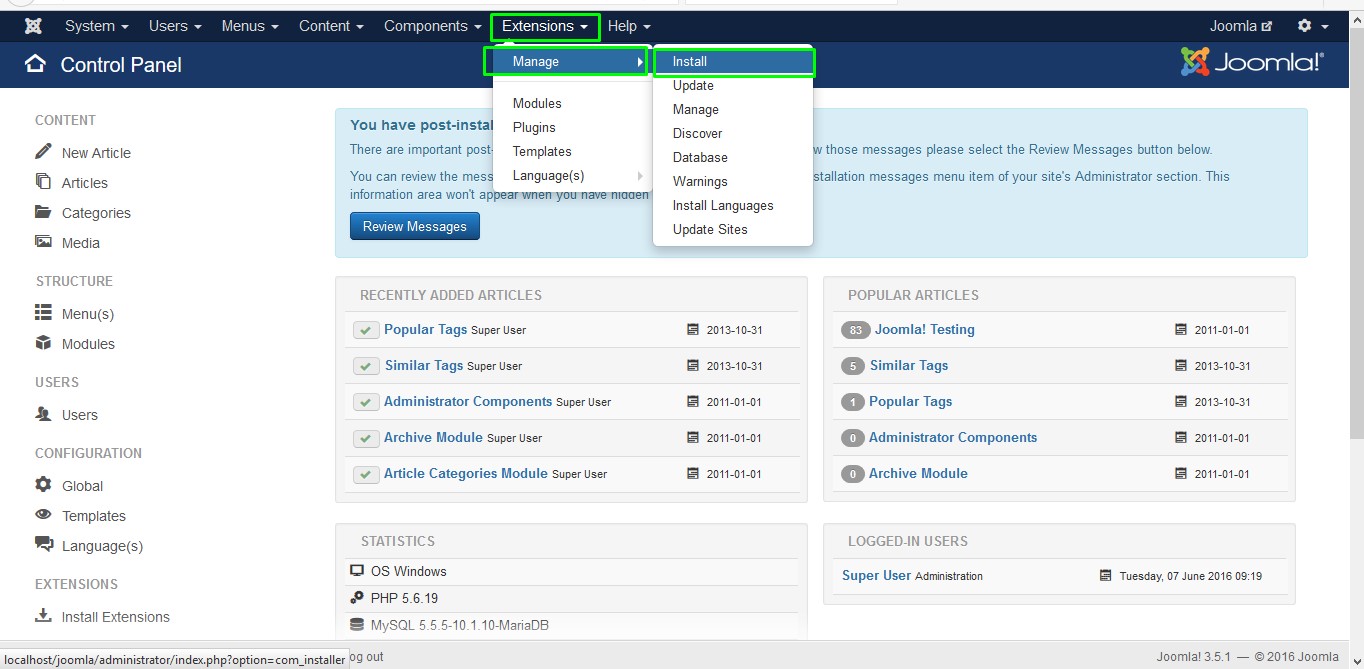 Click browse and select your downloaded plugin (here the file name is pkg_revechat_v1.0.0.zip). Next click on 'Upload & Install'.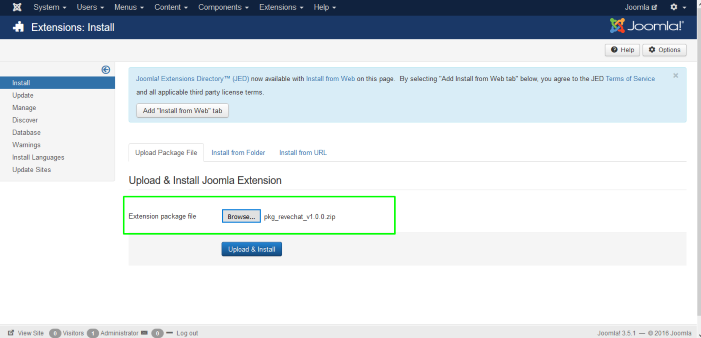 4. Go to Extension > Manage > Manage and search for REVE Chat. You will find three search results which are REVE Chat component, REVE Chat plugin and REVE Chat package. Make sure all three are published.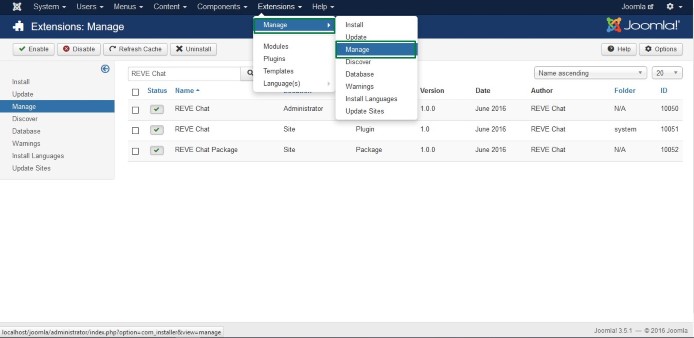 5. Now go to Component > REVE Chat and finally 'Upload & Install'.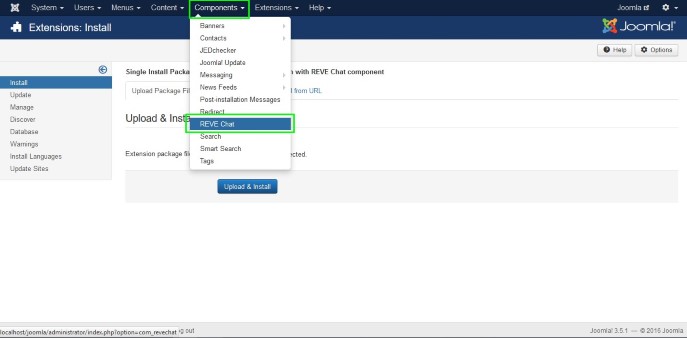 6. Fill the form and submit with your email address. Next, click on 'Connect REVE Chat' button to finish the process.