REVE Chat integration with AbanteCart
To add a REVE Chat on your AbanteCart store, follow the bellow steps:
Download REVE Chat extension archive.
Go to Admin > Extensions > Install Extension.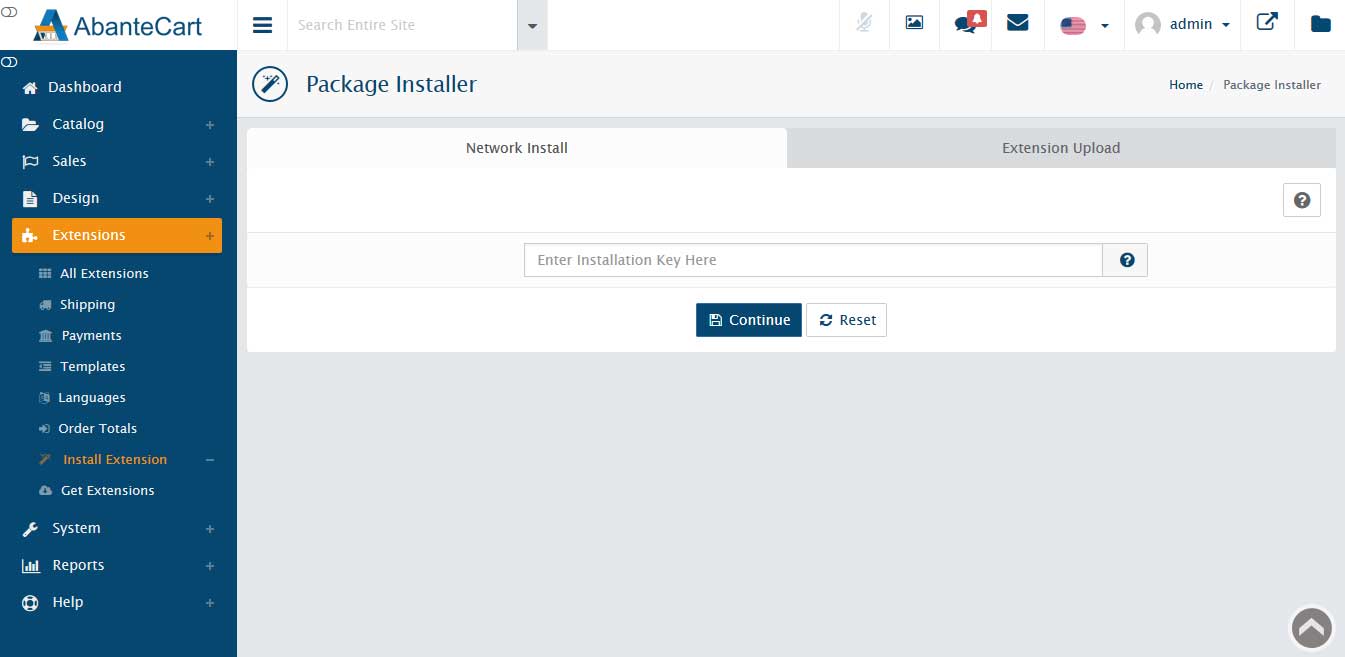 Click on Extension Upload tab. Click on browse button and select the downloaded revechat.tar.gz file.
After package upload, please read the Package License Agreement.
If you accept, its statements click on the "Agree" button.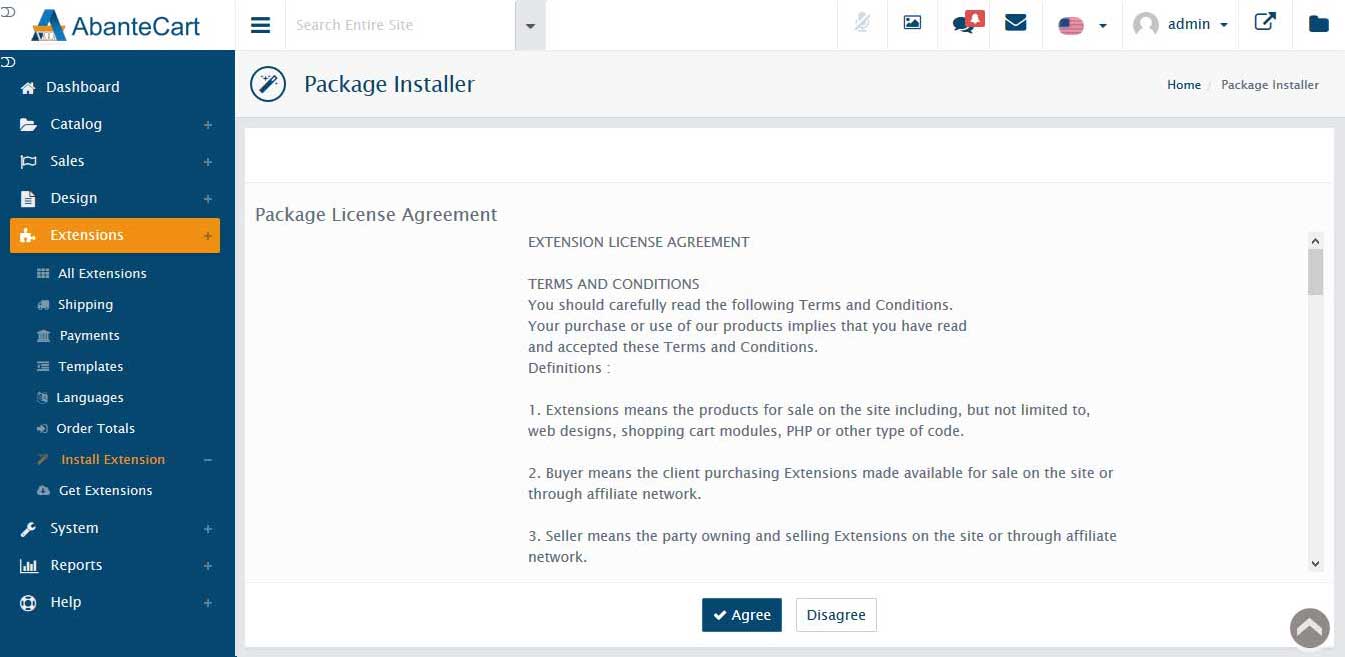 Congratulations, REVE Chat extension is installed successfully.
On the next window make the extension status "On" and save.
Now click on the additional settings tab. You can also go to additional settings by clicking Admin > System> REVE Chat.
Provide your REVE Chat account email and click connect.
On successful connection with REVE Chat, you will find a success message will be displayed.
Now go to your site's home page. If everything is ok, then you will find REVE Chat widget on your site.