What is OsCommerce?
Oscommerce is an open source ecommerce platform for selling goods online. This platform is also based on PHP language backed by MySQL database. Oscommerce platform is powering over 20,000 live websites right now backed by more than 8700 active add-ons. Oscommerce solution offers a range of out-of-box features which enable merchants to setup the store quickly with minimal efforts. This platform has been one of the most popular e-Commerce engines.
Benefits of integrating REVE Chat Addon in your OsCommerce Website
Download REVE chat Addon directly from Oscommerce secure module directory.
Increase your customer satisfaction rate with instant assistance.
Enhance the customer experience on your website.
Receive valuable customer feedback.
You can check REVE Chat addon in Os Commerce Addon Directory.
Please copy all file to your osCommerce folder structure.
Enabling REVE Chat plugin
Go to Module > Boxes form your dashboard. Click on 'Install Module' button.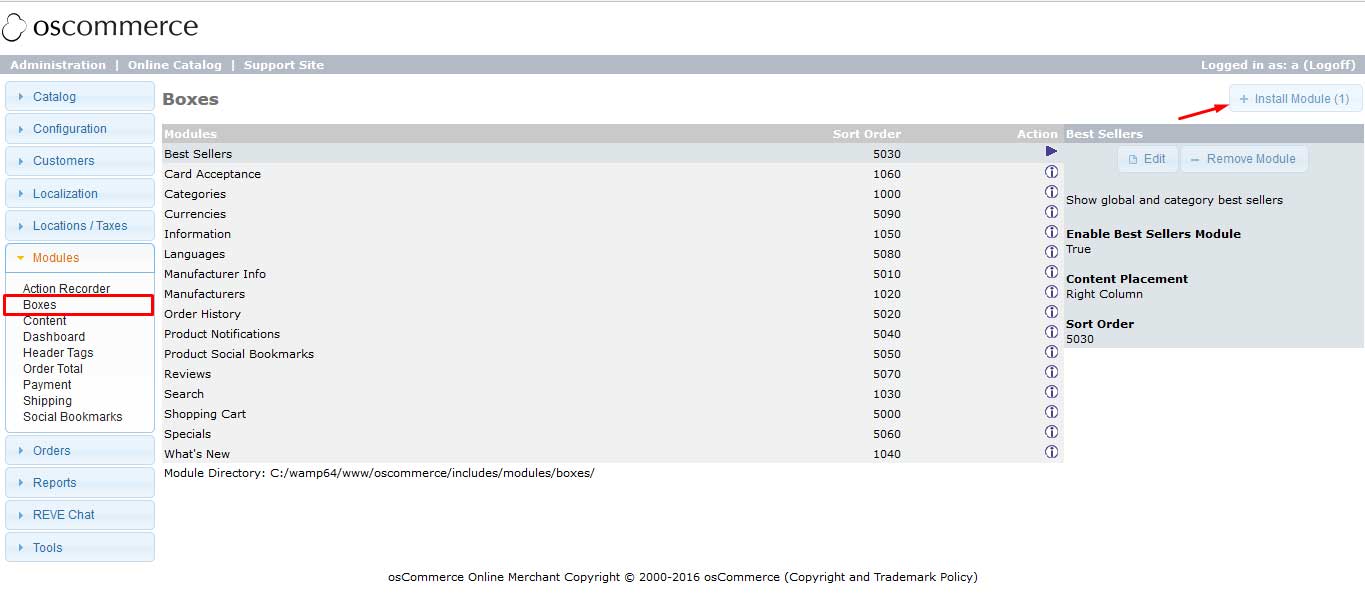 Now go to REVE Chat > Settings and sign in to your REVE Chat account.

After successful installation please visit the frontend of your site. This you will find REVE Chat widget here.