What is Viber?
Viber is a messaging app which allows its users to send text messages, images, videos and make free calls to other Viber users. This app is free to use and can be downloaded on all mobile platforms. This platform words on both mobile and computers to connect with people around the world. Organizations are also using this app to connect with their users by Public Account feature.
Benefits of integrating REVE Chat with your Viber Public Account
Handle all the chat requests from a single dashboard providing an omnichannel experience.
Improve customer engagement by providing then support on Viber messaging platform.
How to integrate REVE Chat with Viber?
To get started, you need to create a public account in Viber. To know more and create the public account click here.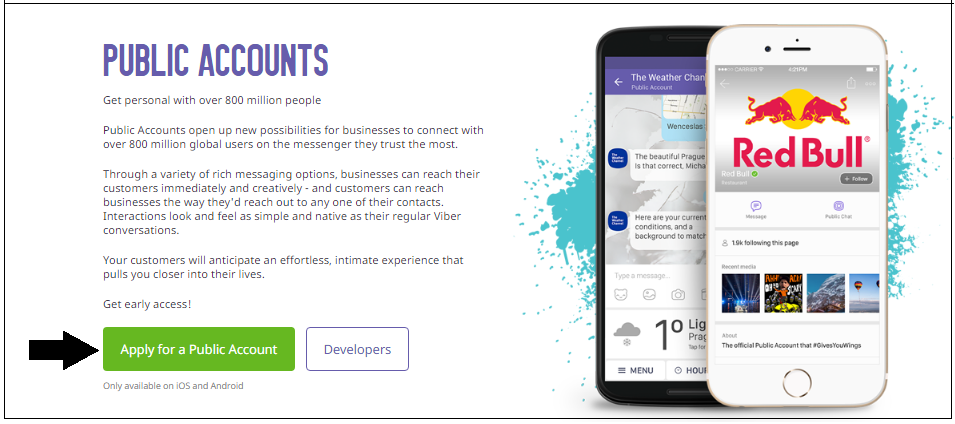 Once you create a public account in Viber, you will get an 'App Key/Authentication Code' which you need to enter during the integration process. To get the 'App Key', go to Viber>Public>your public account>Edit Info>Your app key>click on copy.
Next, login to REVE Chat dashboard and select 'Viber Messaging' under 'Customization'.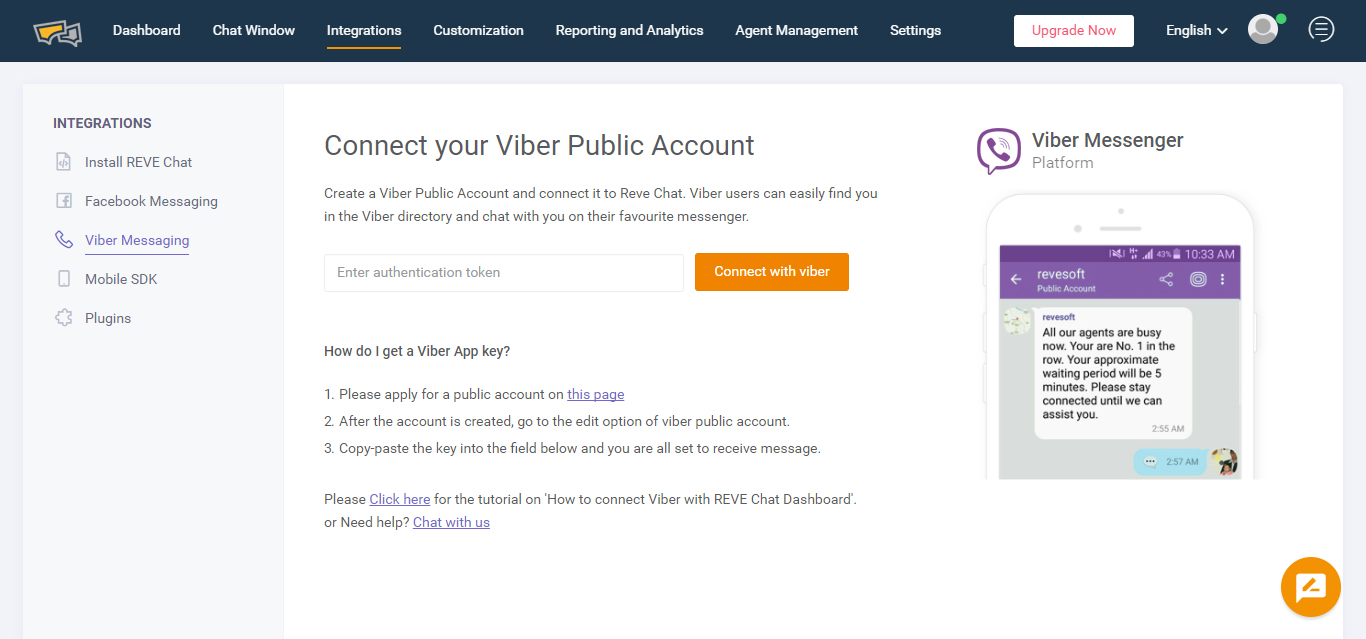 Here paste the 'Authentication Token/App key' in the given box and click on 'Authenticate'. That's it. You have successfully integrated REVE Chat with Viber.

Now, you will be able to receive and respond to the Viber messages from the REVE Chat dashboard itself.
How customers will send you messages from Viber?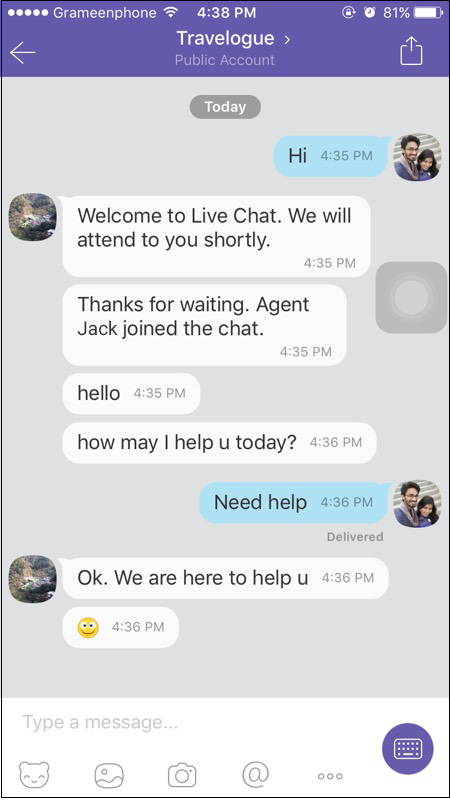 First of all, you need to share the name of your public account with the customers. They will search by that name in Viber and after that can send you messages. For example, the name of the public account is 'Travelogue'. Customers will search by this name and then will send you messages which you will receive in the REVE Chat dashboard.