What is HubSpot?
HubSpot offers a full stack of software for sales, marketing and customer success, with a completely free CRM at its core. It simply manage your sales team and launch effective marketing campaign that make people interested in your business. With HubSpot's sales software you can track every interaction automatically and organize all your activities in one place.
HubSpot automatically logs emails with your contacts and also helps your sales team to track email conversations, companies and deals – all the tasks in one single package. With HubSpot Live Chat Integration, businesses can instantly connect their leads to CRM for sales and instant support.
Benefits of REVE Chat Integration with HubSpot
Provide more personalised support with quality information for your support and sales team.
Improve your sales team productivity by responding faster of customer chat queries.
Manage all leads coming from Live Chat inside your CRM effectively across your sales team.
To Integrate REVE Chat with HubSpot Please Follow the Below Steps
Login into REVE chat.
Go to Integrations > Plugins

Click plugins.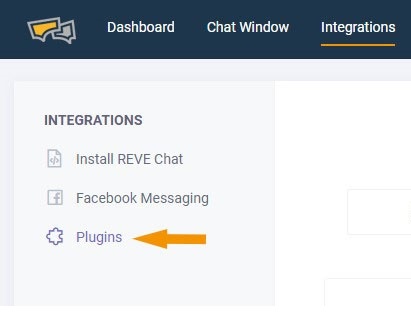 Find HubSpot from available plugin list.
Click Integrate.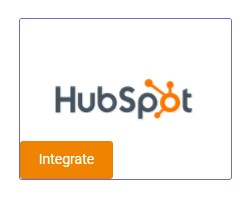 A new pop up window will appear to authenticate your HubSpot account. Please sign in to your HubSpot to authenticate your account. Your app will be activated after successful authentication.
You will see a message about successful integration.
After successful integration, you will see checkbox how you want to create ticket after a successful chat by checking them and "Save".