What is Blogger?
Blogger is a publishing platform which allows its users to write and publish blogs on their own. The platform was first built by Pyra Labs, which was later acquired by Google. The blogs created on this platform are hosted on the sub-domain of blogspot.com. Blogger also allows its users to use their own domain without any extra charge.
Benefits of integrating REVE Chat, live chat software in your Blogger Website
Easy to integrate live chat with simple 3-step process.
Collect valuable user feedback using live chat plugin on your blog.
REVE Chat integration with Blogger
Now click on Integrations
Copy the REVE Chat Script.
Now go to Blogger Admin panel
Sign into your blogger account
In the top left, click the Down arrow
Click the blog to add script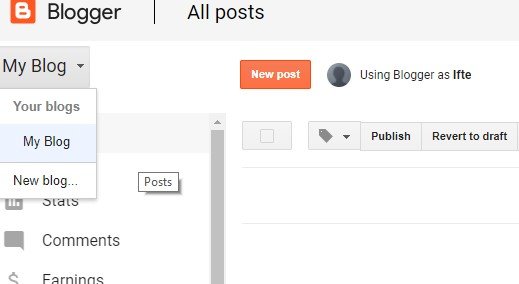 In the left menu, click Theme
Click Edit HTML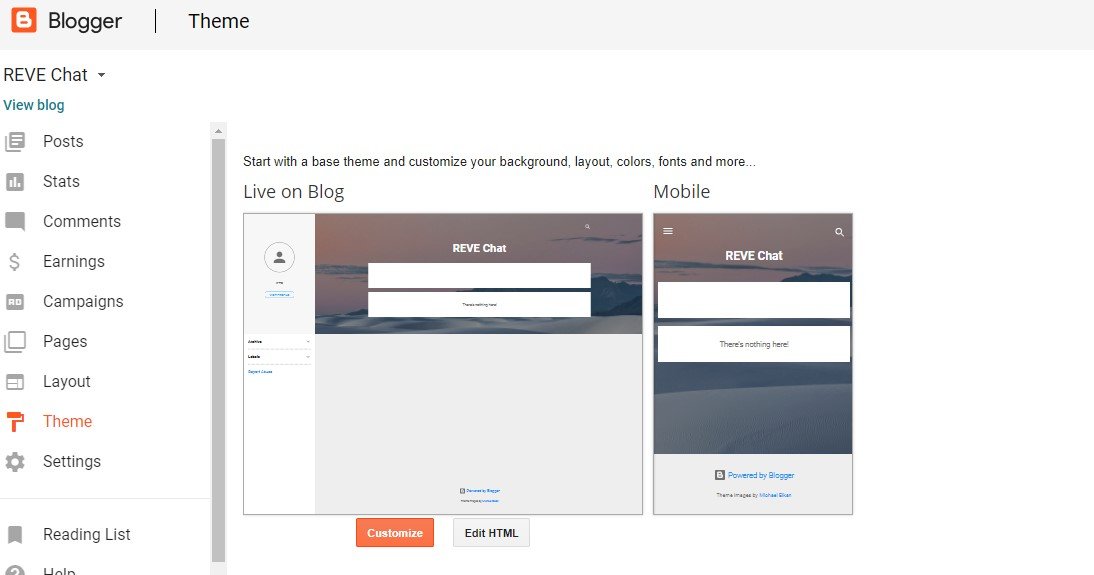 Paste the code snippet of REVE Chat code before the closing </body>
Save the theme.

Now REVE Chat widget will be displayed on your Blogger blog.