What is amoCRM?
amoCRM is a cloud-based hosted CRM software that helps businesses to manage sales pipeline, lead management, and contact management.  Both sales and marketing teams will be able to track a lead from the first contact through to sales completion. amoCRM offers various features like email integration, sales analytics, lead scoring which helps users to keep track of all contacts and leads, ensuring that no sales are lost due to mishandling.
Benefits of REVE Chat Integration with amoCRM
Allow you to create new leads in your CRM directly from the conversation on chat.
Easily send your REVE Chat transcript and offline messages.
Increase the conversion of your website by turning your visitors into paying customers.
To Integrate REVE Chat with amoCRM Please Follow the Below Steps
Login into REVE chat Dashboard
Go to Integrations > Plugins

Click plugins.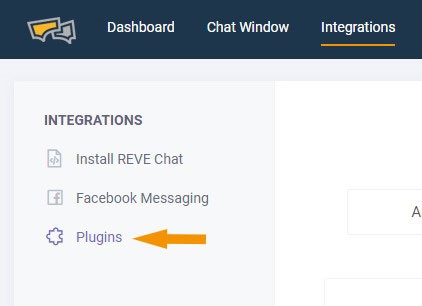 Find amoCRM from available plugin list.
Click Integrate
An input form will be opened to submit your account data: complete subdomain URL, username and API Key.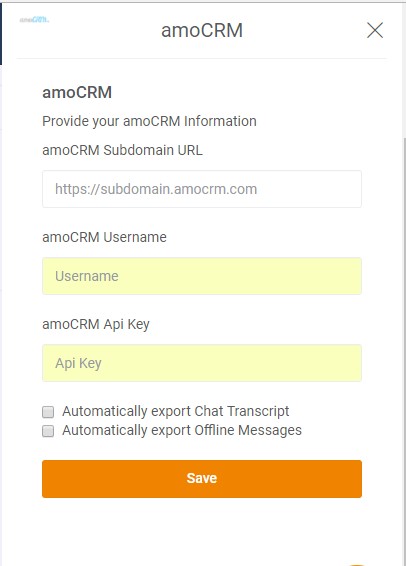 Input your account information and check your ticket settings and then save to complete integration.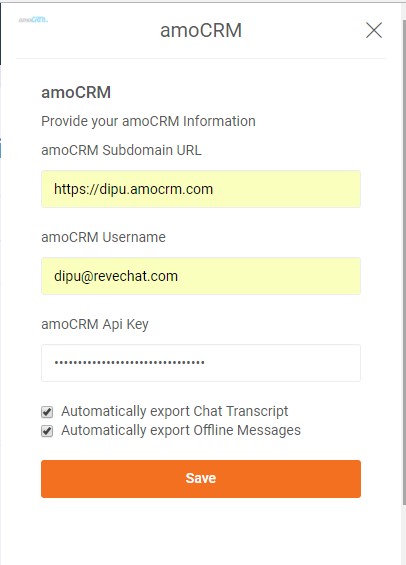 A successful message will be shown if integration is successful otherwise error messages will be shown.
Benefits
Live chat integration with amoCRM allows your agents to move customer information from chat to database with a single click.

Live chat agents will be able to access the customer information such as last chat details, whenever they interact with them again.
Using the information about customers last purchase and other patterns, your agents would be able to provide better offers to your customers and hence more revenue.
After live chat integration, your agents can access customer information from the same dashboard instead of checking in different tabs. This will save a lot of time and effort.
While addressing a new chat request, your agent would be able to access the pending issues raised by the customer. Therefore, your agent will be able to answer the customer before they may even ask.
People prefer to talk to a person rather than an email. Live chat gives your website a human touch which increases the chances of customer engagement. This also gives you more leads in you Sales funnel.