What is Open Cart?
Open Cart is an open source eCommerce platform which helps merchants to start selling online through their own eCommerce store. This software comes free of cost and is coded in PHP language with MySQL configuration to be used as database. It powers over 342,000 eCommerce Entrepreneurs all over the world according to the latest update. It is designed to be easy to use, feature rich and search engine friendly to provide a robust eCommerce experience.
Benefits of integrating REVE Chat, live chat software on your Open Cart store
Increase your eCommerce sales by providing live chat assistance.
Increase your customer retention by 63% by providing live chat customer service.
You can check REVE Chat extension on Open Cart Extension Marketplace.
For OpenCart live chat integration, please follow the below-mentioned steps:
Visit www.opencart.com and then click on the 'Extensions' Tab. On the 'Extensions' page, search for 'REVE Chat' or to go to the REVE Chat extension page directly, click here.
Next, download the REVE chat extension and extract the zipped file.
From the unzipped folder upload 'admin' & 'catalog' folder to your root folder of OpenCart installed directory.
Installation
Please copy all file to your OpenCart folder structure.
Enabling the REVE Chat extension:
Go to Extension form your dashboard.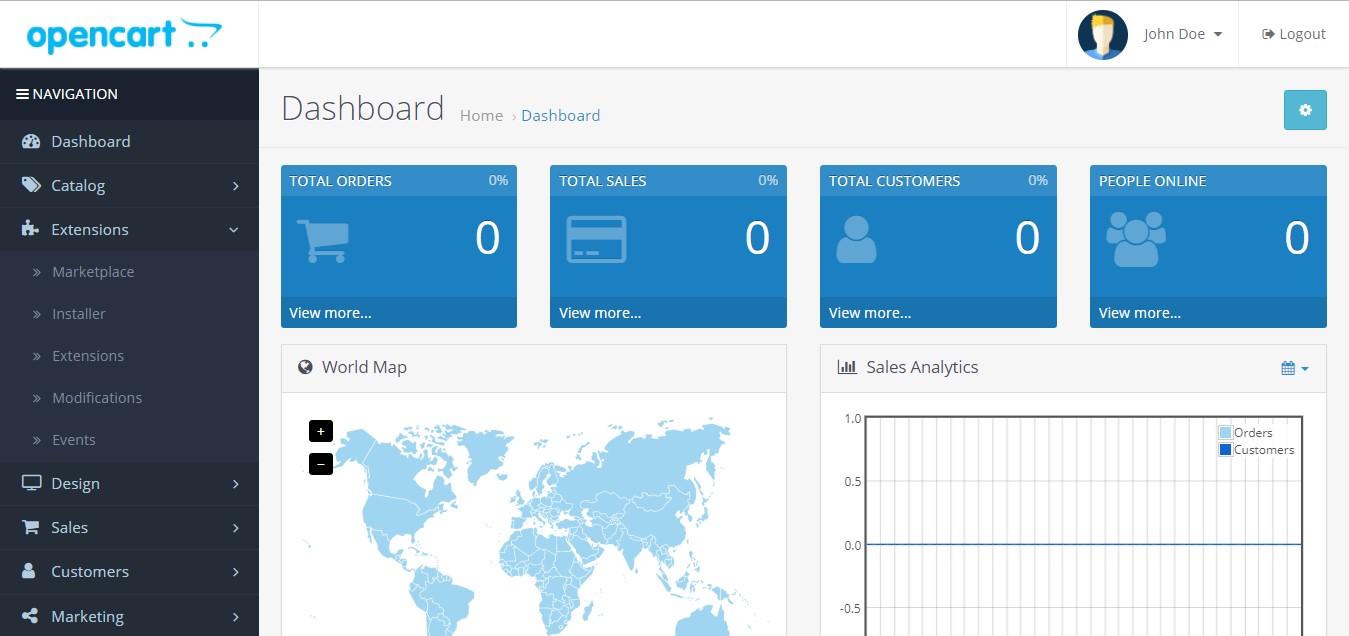 Now choose Module from the list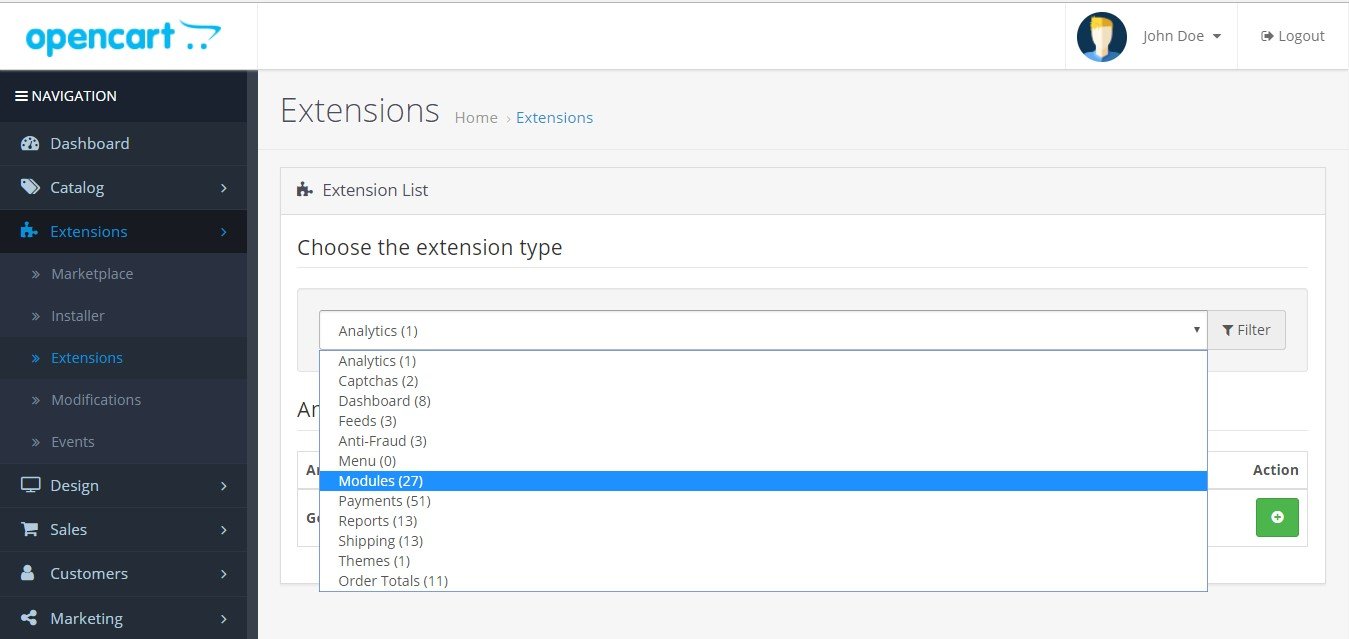 Find "REVE Chat" from the module list and click "install".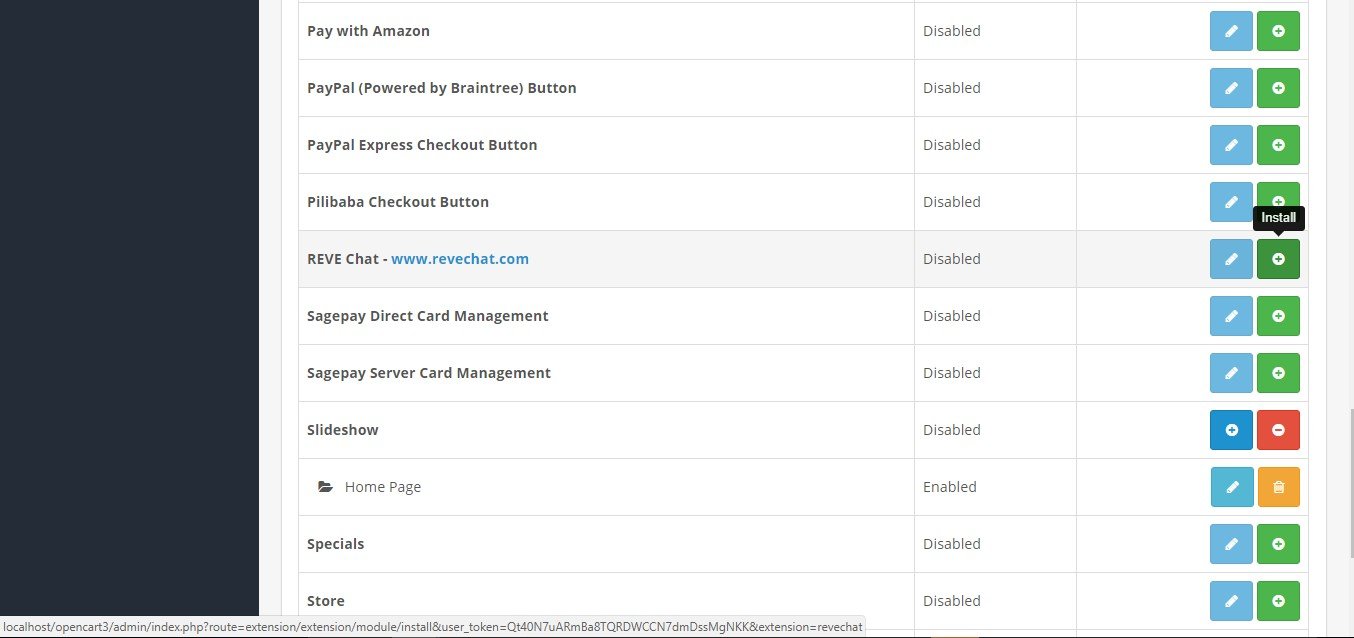 After successful installation, click "edit"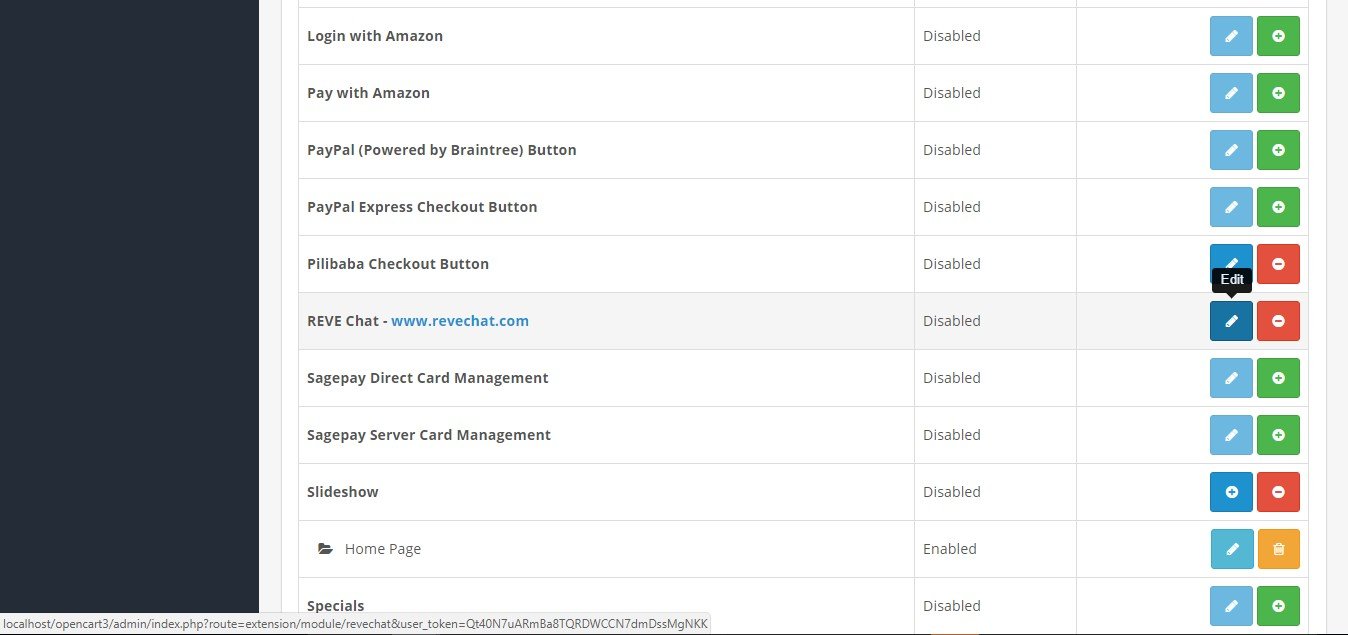 Click on Settings tab Fill the form to Login / sign up to your REVE Chat account. Fill the form and submit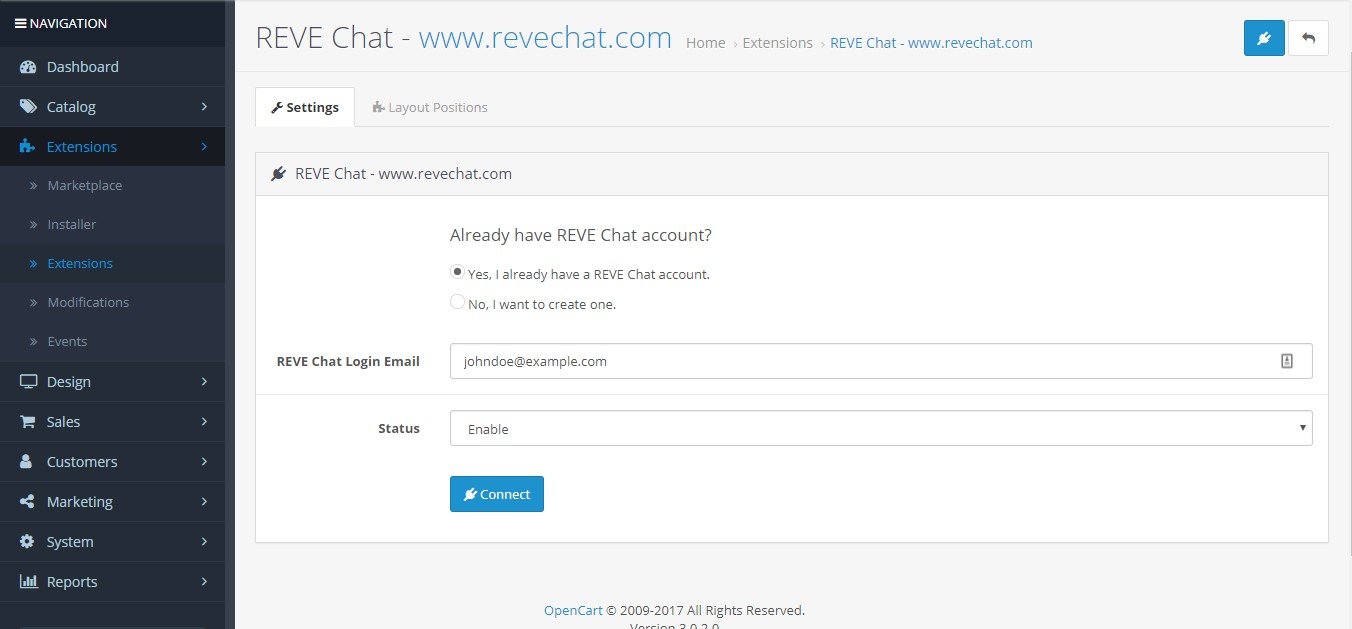 When the account is connected successfully the window will look like below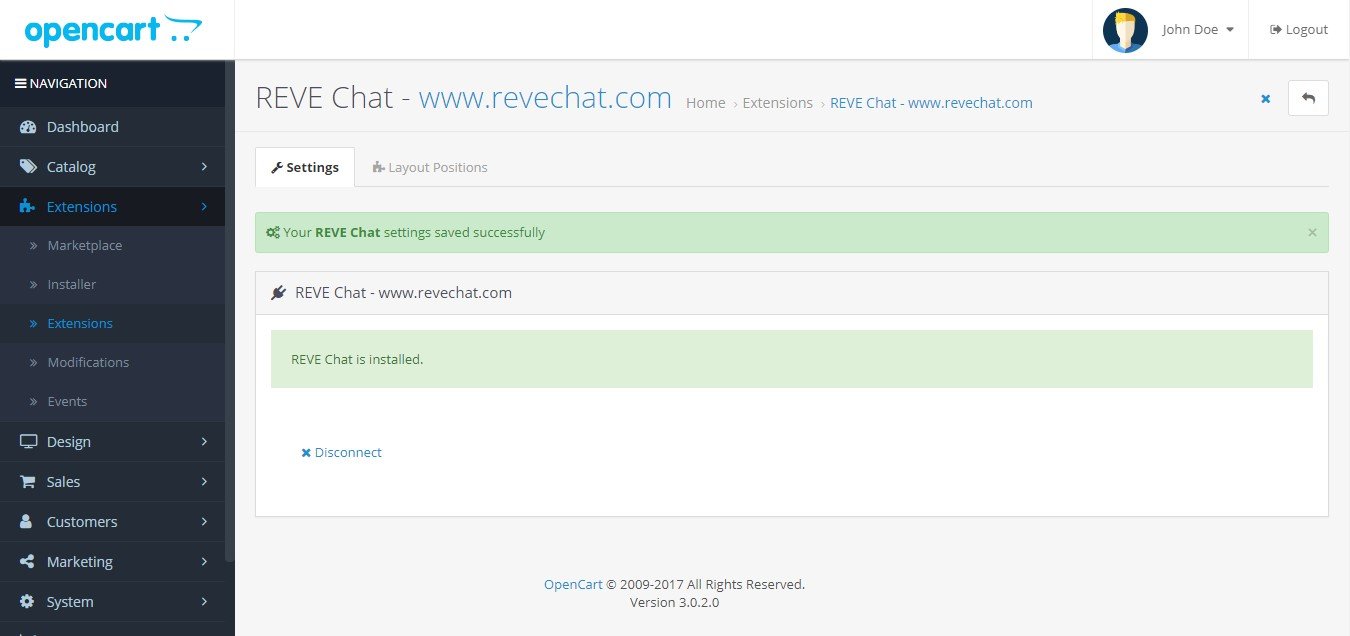 Now click on layout tab. Choose the page where you want to place your REVE Chat.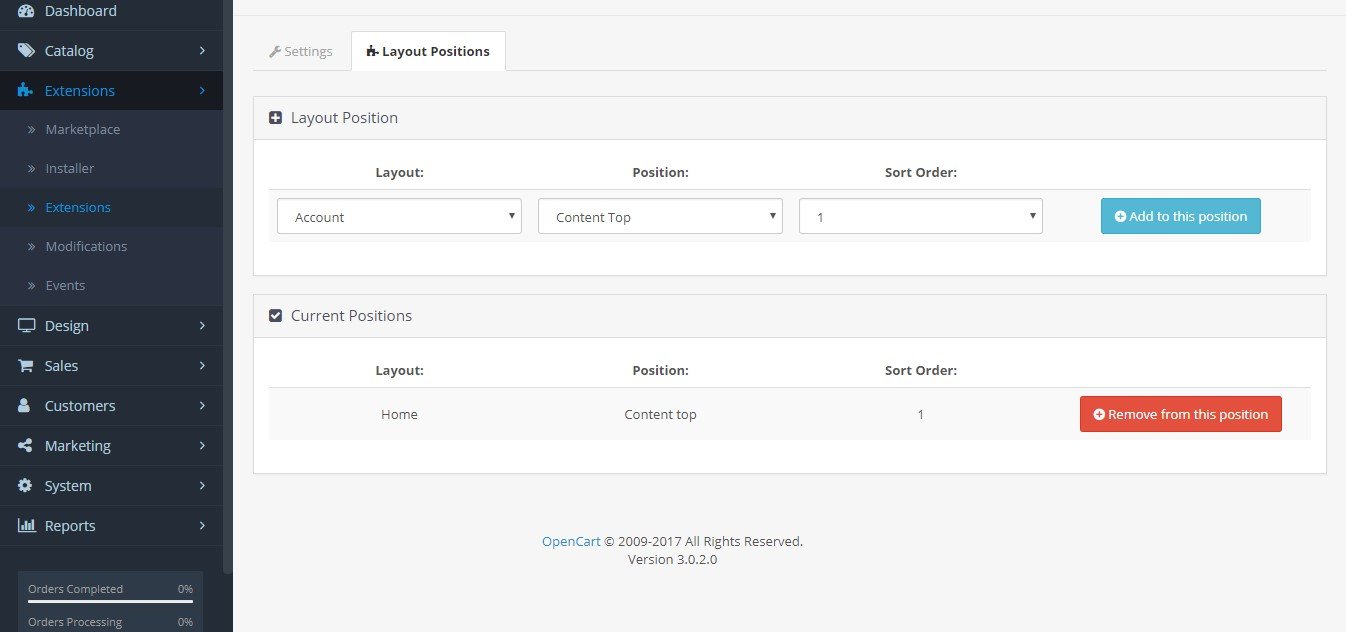 Congratulations! Your OpenCart live chat integration is done. Now you can live chat with your online store visitors.