About OpenCart
OpenCart is a PHP based shopping cart software. To get started, all you need to do is simply install, choose the preferred template and add your product offerings. That's it! You are ready to sell online.
If you have created your online store on the OpenCart platform and want to offer live chat assistance to your website visitors then REVE Chat is the perfect one. REVE Chat has come up with its own live chat plugin for OpenCart platform.
For using REVE Chat on your website, SIGN UP first and then follow some simple steps for OpenCart integration.
For OpenCart live chat integration, please follow the below-mentioned steps:
Visit www.opencart.com and then click on the 'Extensions' Tab. On the 'Extensions' page, search for 'REVE Chat' or to go to the REVE Chat extension page directly, click here.
Next, download the REVE chat extension and extract the zipped file.
From the unzipped folder upload 'admin' & 'catalog' folder to your root folder of OpenCart installed directory.
Installation
Please copy all file to your OpenCart folder structure.
Enabling the REVE Chat extension:
Go to Extension form your dashboard.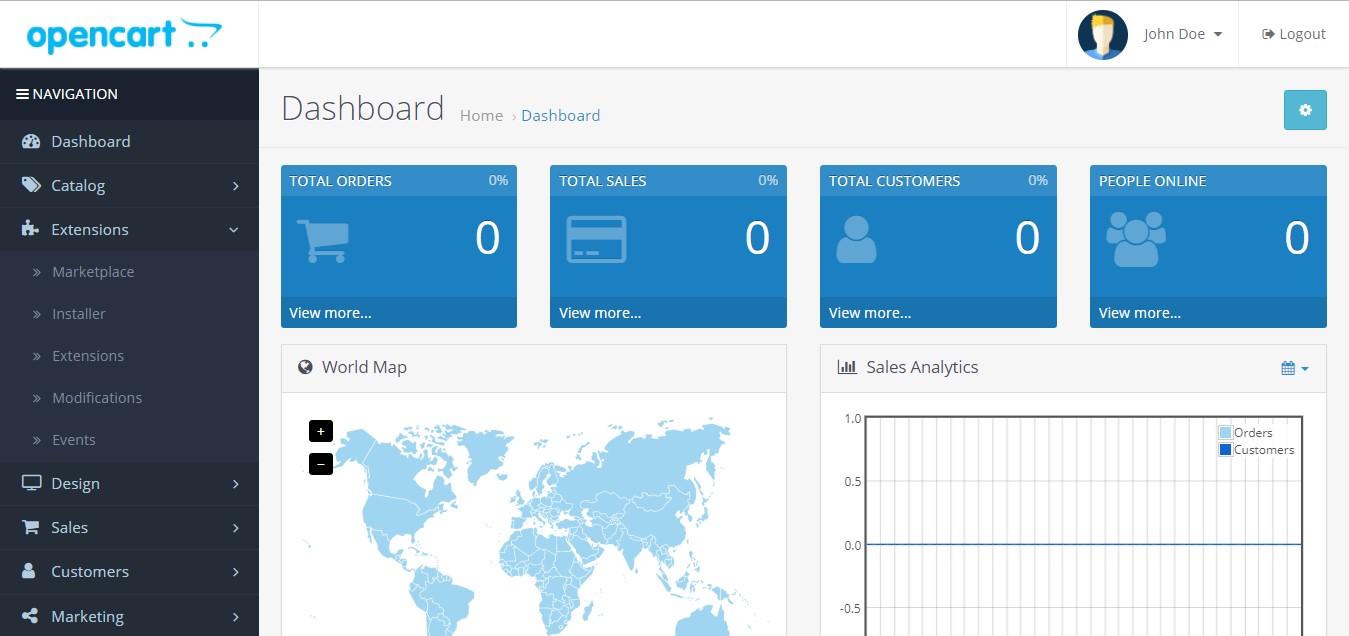 Now choose Module from the list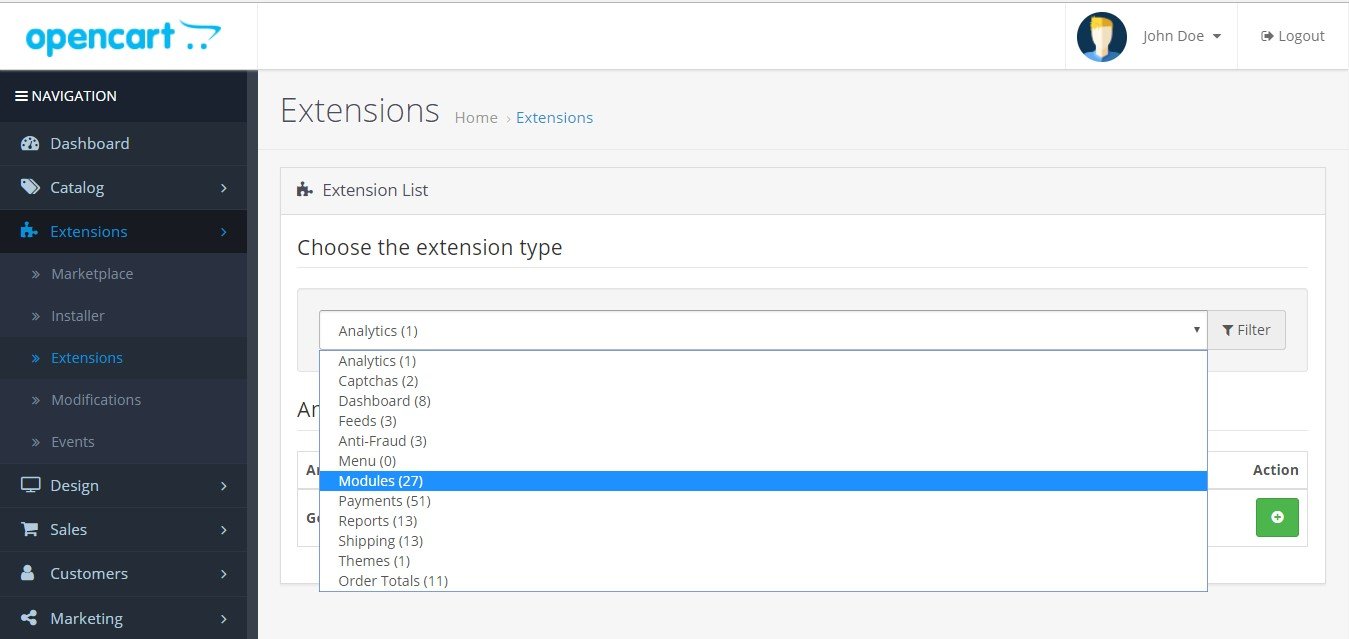 Find "REVE Chat" from the module list and click "install".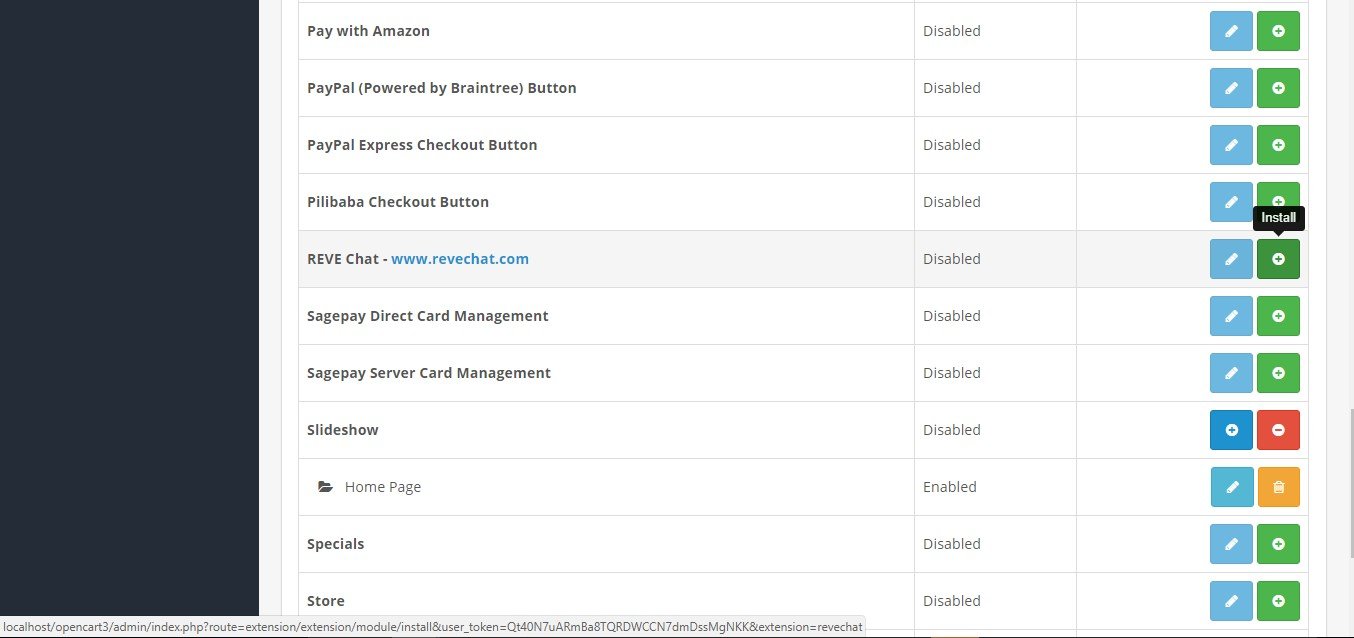 After successful installation, click "edit"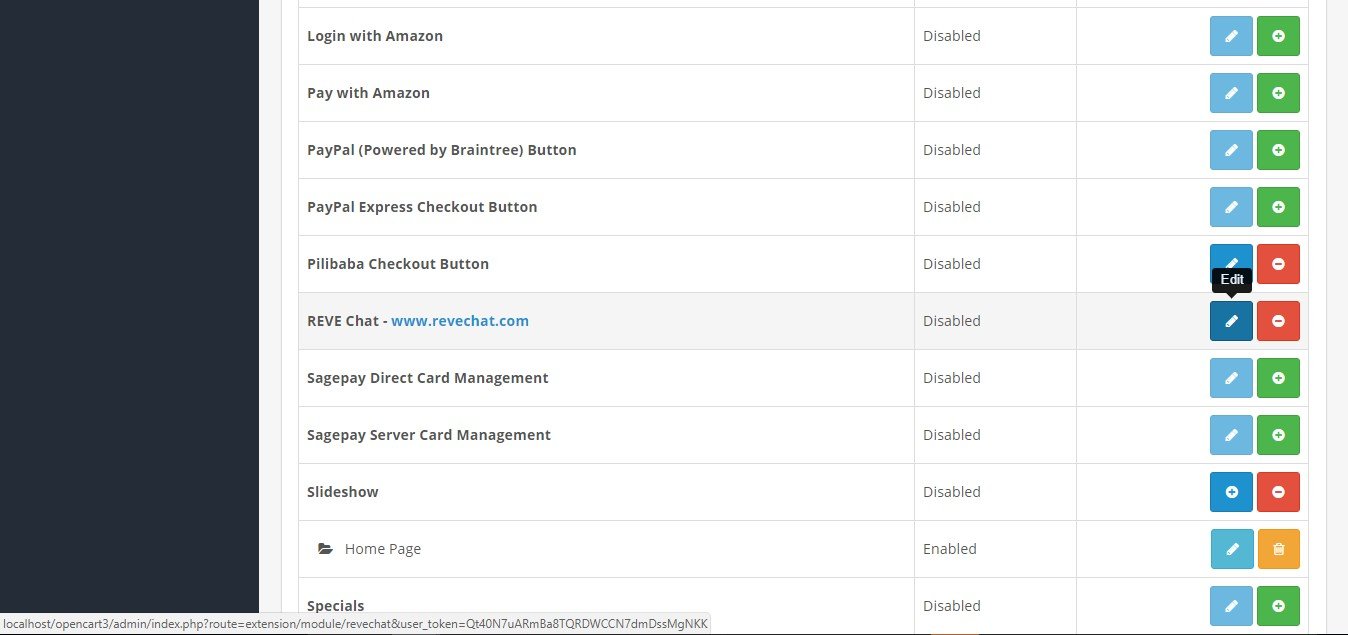 Click on Settings tab Fill the form to Login / sign up to your REVE Chat account. Fill the form and submit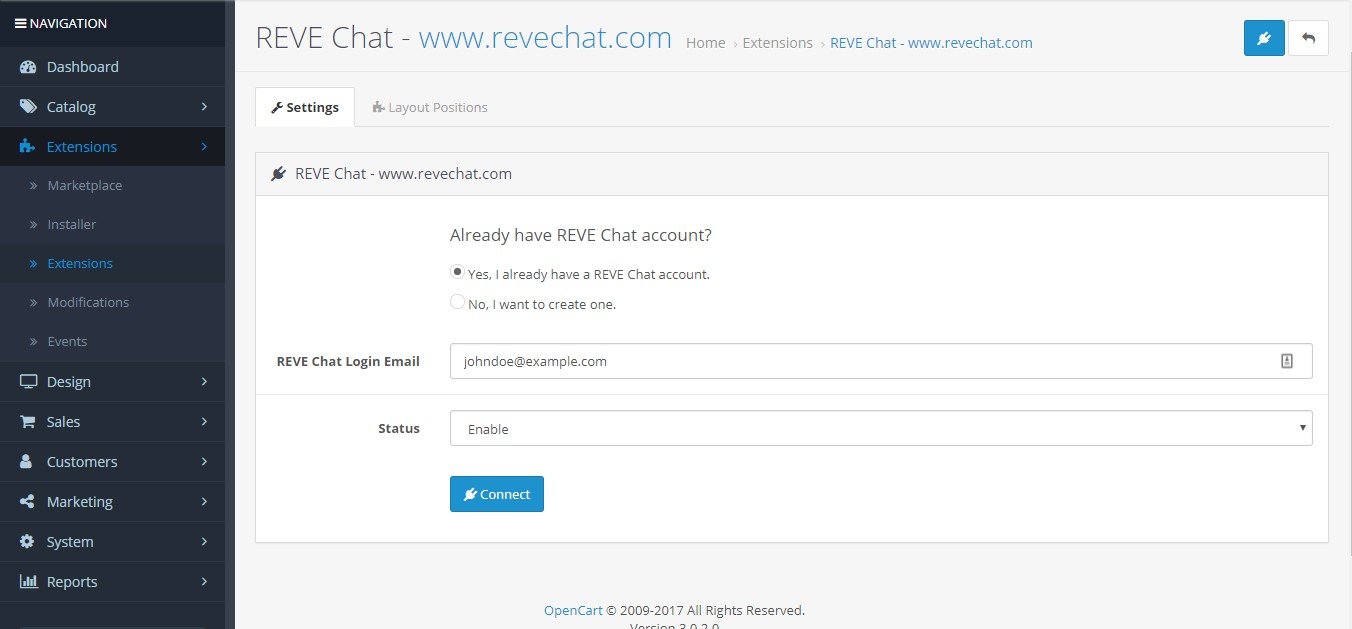 When the account is connected successfully the window will look like below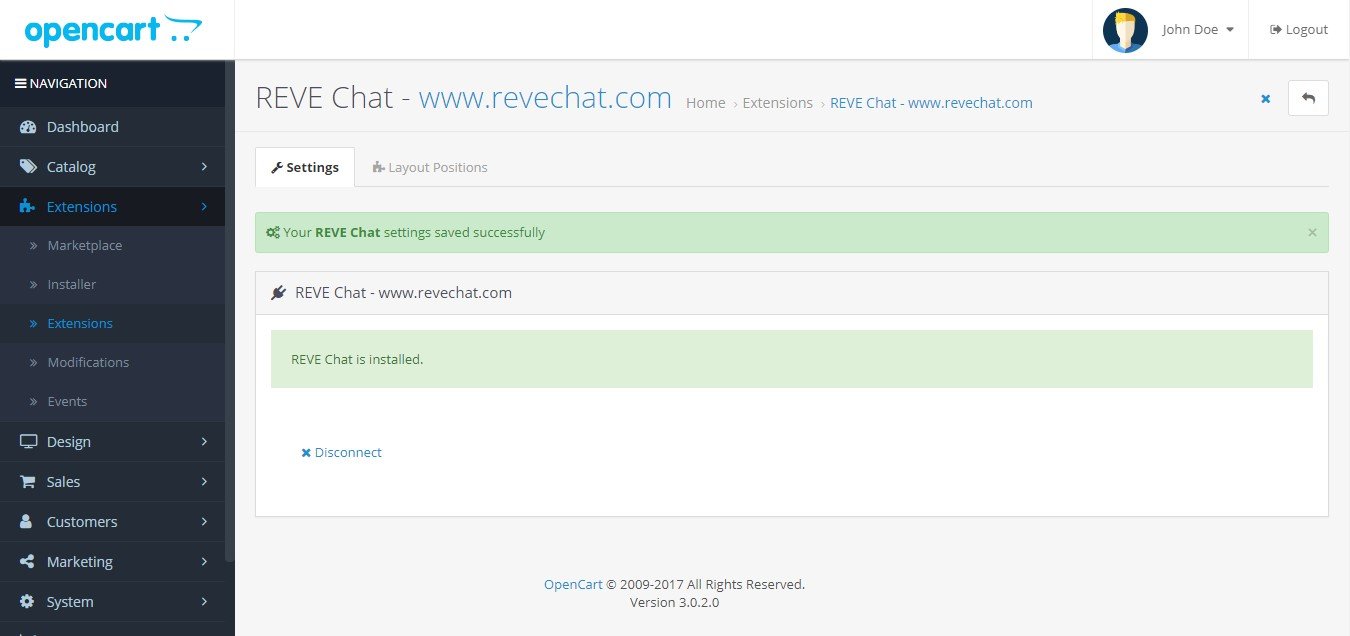 Now click on layout tab. Choose the page where you want to place your REVE Chat.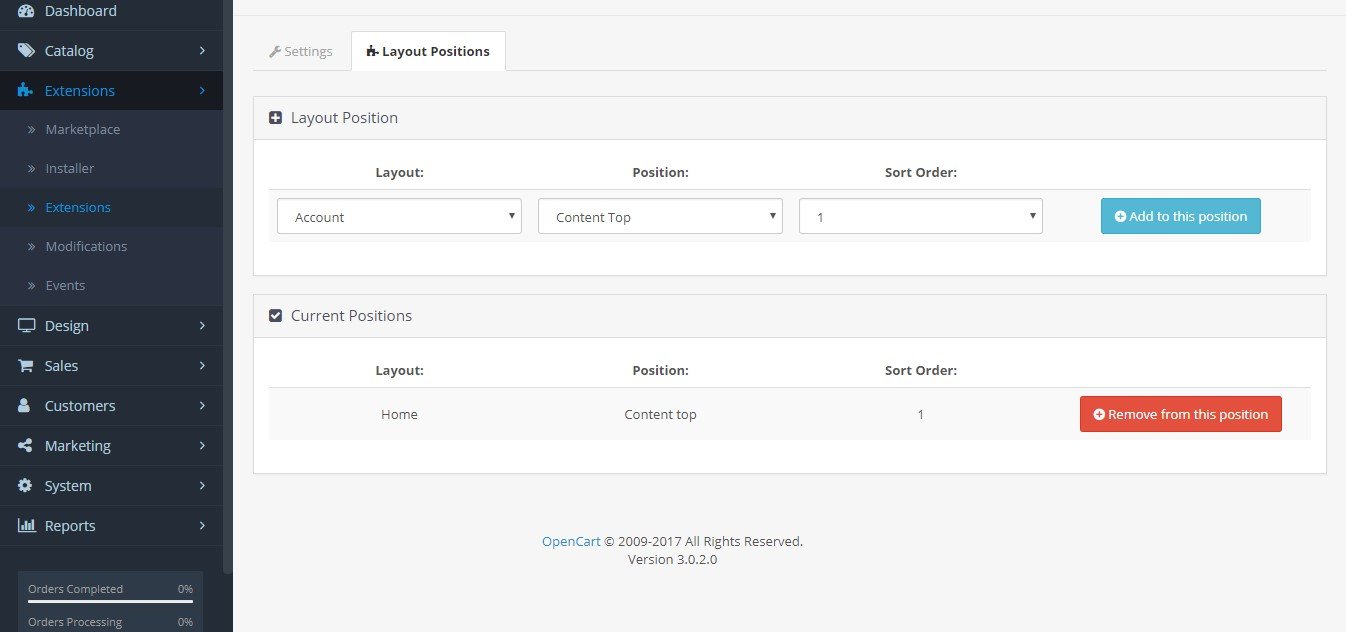 Congratulations! Your OpenCart live chat integration is done. Now you can live chat with your online store visitors.