In today's high market competition, any edge in your sales and support which you are offering to your customers can make a vast difference in deciding whether you gain or lose in your business. In the era of automated customer assistance systems, the chance to chat with a person in real time through your website is a distinct feature.
Offering such kind of feature in your website, especially which your competitor isn't offering can become a crucial selling point that compels your website visitors to choose your service over your competitors. So, live chat for customer support is no longer remains a novelty that once was, it has now matured into an important sales and support weapon.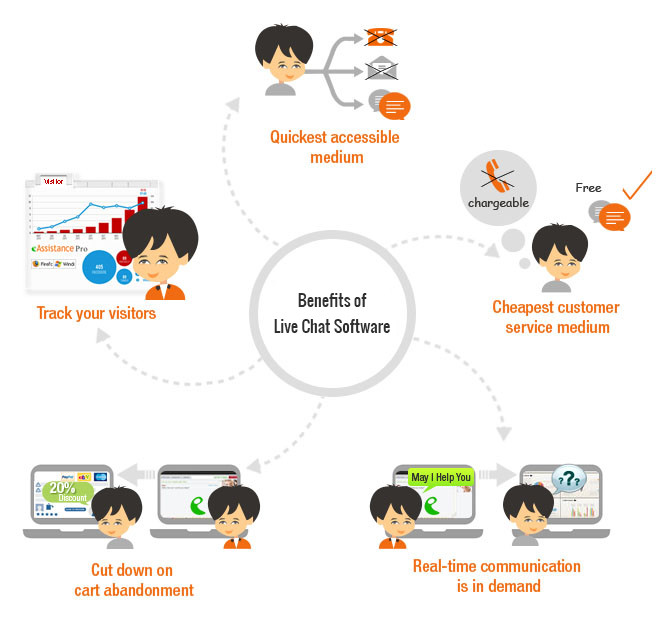 It doesn't matter that whether you have just started your search for live chat software for your website or you already posses much knowledge about this cloud customer support, but at some point you are bound to ask yourself a fundamental question- "so many feature are there in live chat for customer service but what are the most important features that I should go for?"
The fact is: Several companies are offering live chat software with several features for cloud customer support. But before selecting you should know what kind of features you should go for that can be beneficial for your business. So, let's look at the top 5 main features that a live chat software should have:
Top 5 hot features in your live chat software:
1) Proactive chat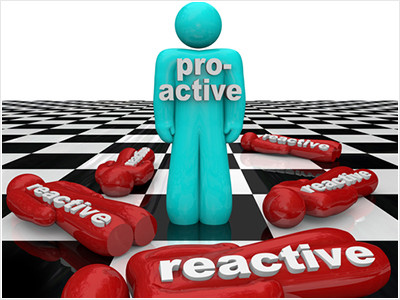 This proactive chat feature of live chat for customer support software enables your agents to reach new website visitors who can become your clients and increases higher customer engagement. Proactive chat sends invitations for initiating chat with your website visitors anywhere on your website.
The invitation for the initiation of live chat can be an image or a small live chat window with a short custom message saying, for example,'' Need assistance? I am here to help you". This feature is really a very powerful tool for satisfying customers especially when they need any kind of help.
As per recent studies, 44% online customers say that they need help from a person in real time for online shopping and having assistance in the mid of any online purchase is one of the most helpful service that a online shopping website can offer.
2) Chat monitoring
Live chat solution enables you to monitor which agents are chatting and the detailed chat conversations between your website visitors and agents in real-time.
Apart from that you can also monitor in real-time, the chat conversations between your agents also. It helps you to understand the impact of your support service and increases the efficiency and productivity of the agents.
3) Mobile optimized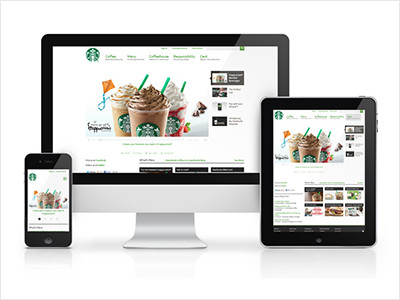 This special feature in live chat for customer support enables your agents to connect instantly with your website visitors from any mobile devices. It offers instant assistance to your website visitors who are surfing your website from their mobile phones or tabs irrespective of what device or OS they are using.
Here customers who are surfing from their mobile phones can select which section to connect with, and then be routed quickly to the concerned experts for each department and start the conversation with the help of proactive chat invitations. With the help of this feature, your agents also can chat with the website visitors through Facebook, Twitter and other social media platforms.
4) Visitors tracking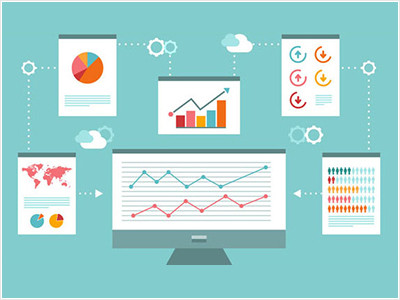 By this comprehensive reporting facility, you can get a deeper insight of your website visitors' behaviour. This highly advanced feature of live chat makes it easier to monitor the key metrics and optimizes the whole process for both your website visitors' and agents.
It includes detailed analytics that measure several aspects like the total amount of time spent by your website visitor on each chat, the overall activity of your agents, conversion tracking, track of transcript reports, monitoring chat history and many more. It also lets you make reports easily on a periodic basis and send those to key personnel via mail.
5) Faster resolution with offline forms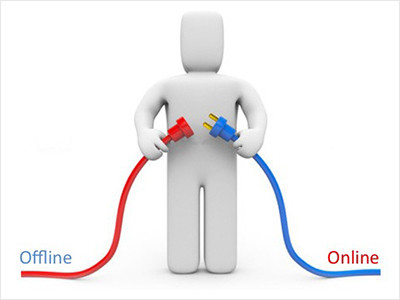 Your live chat agents may not be available 24×7. One of the main features of live chat is message routing. It is responsible for creating tickets for all offline messages when your agents are offline.
This feature enables the website visitors to send offline messages to your agents via the same live chat window. This feature offers two easy options:
• Your chat widget can be turned into a contact from while all of your agents are offline. If one of your website visitors fills up the form, your agents will receive an email.
• You can easily hide your chat widget in the website, so that no one will be able to see the chat window.
Let me hear your voice in the comment section whether you have liked the Top 5 features of live chat software for better customer support.
Recommended for you: Top 20 Criteria for Selecting the Best Live Chat Software