Preference of consumers has always changed over time. Companies have been trying too hard to get the attention span of their customers and keep them engaged. This has led to the emergence of new channels through which companies communicate with their customers like social media, phone, email etc.
Latest in this is live chat option, which has been adopted by a lot of companies to interact with their customers. Performance of this channel can be judged using various live chat metrics. Some of the industry leaders like Amazon, Godaddy have already started using live chat for providing customer support and sales assistance.
Customers are also fond of live chat which can be seen from a research which states 73% of customers were satisfied with their live chat experience compared to email (51%) and phone (44%).
Live chat performance should be checked regularly as it is becoming one of the most important channels. Below are some live chat metrics which will show you its performance.
1. Total Engaged Chats
Total engaged chats are one of the primary live chat performance metrics which shows how many chat sessions you have had with your website visitors. A higher chat volume shows that you have good engagement with your website visitors.
This metric can also be an indicator of rising in the number of issues which your customers are facing. When there's an issue with your product or website, you would see a surge in the number of chats initiated.
While analyzing if you find that most of the queries are regarding some particular information, then you may include that info in FAQ's page or make sure that it is visible on the most visited pages. So, you not only need to check the number of chat but also the content of the chats in the chat history.
2. First Response Time
Fast response time is one of the most important features of a live chat software which makes it one of the important live chat metrics to monitor.
According to a survey, 42% of consumers say that they prefer live chat functions because they don't have to wait on hold.
With the statistic above, you can understand the value of responding faster to a customer. It plays an important role in providing a better customer experience.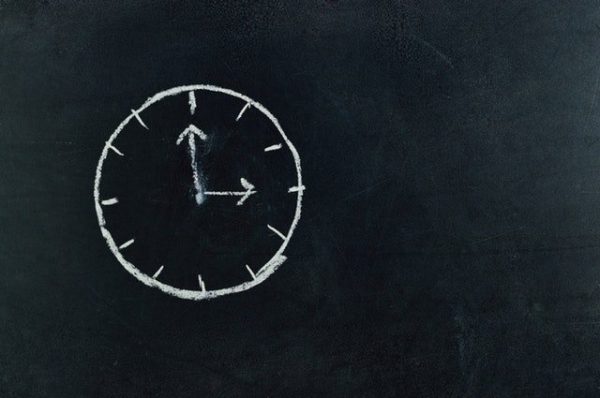 A long response time shows to your customer that they are not your priority and would shift their business somewhere else. One reason for the delay in response time could be an overwhelming amount of chat sessions being handled by a single representative. You may need to hire more people, in this case, to keep customers happy.
Always keep a check on this metric and set up a guideline for the maximum response time.
3. First Contact Resolution Rate
The main objective of the customers contacting you is the resolution of their query. This is the reason why this is one of the most important live chat metrics as it indicates the query resolution rate in the first contact.
First contact resolution rate directly affects your customer satisfaction score and hence defines how long a customer will stay with you. According to a research by Contact Contact Week, 70% of consumers see "first contact resolution" as a top priority while interacting with a brand. 
One way to increase your first contact resolution rate is to train your executives.
They need to have an in-depth product or business knowledge in order to resolve the queries by themselves in the first place.
You may use the post-chat survey forms if your first contact resolution rate is low. It will help you in gaining customer insights and how you can improve it.
4. Escalated Chats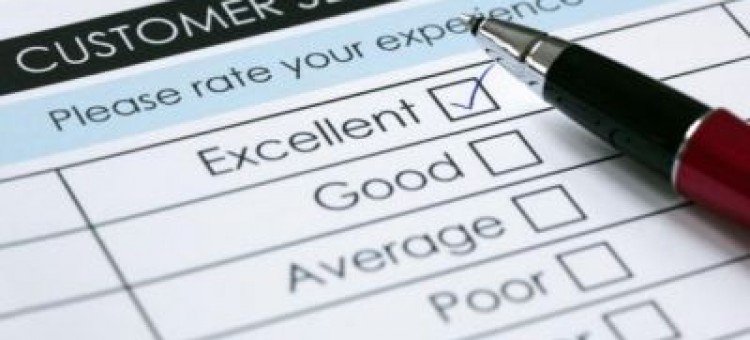 In line with the point mentioned above, if the query is not resolved in the first contact and is getting escalated to a senior affects your Customer Satisfaction Score(CSAT). It shows the lack of knowledge of the live chat operator.
It can be product knowledge or soft skills training. Like first contact resolution rate, it is better to keep escalated chats to the minimum or else it will hamper customer experience.
5. Lead Generation
One of the most important objectives of every business is lead generation or sales conversions. Live chat does help you in providing better customer support but if used effectively, it can be a great lead generation tool.
Initiating the chats with website visitors who show interest in your services can help in converting visitors to customers. Measuring the leads generated from the live chat channel is one of the most important live chat metrics which should be measured.
Monitor the leads regularly and based on the results, you may want to give your executives a soft-skills training.
6. Ratings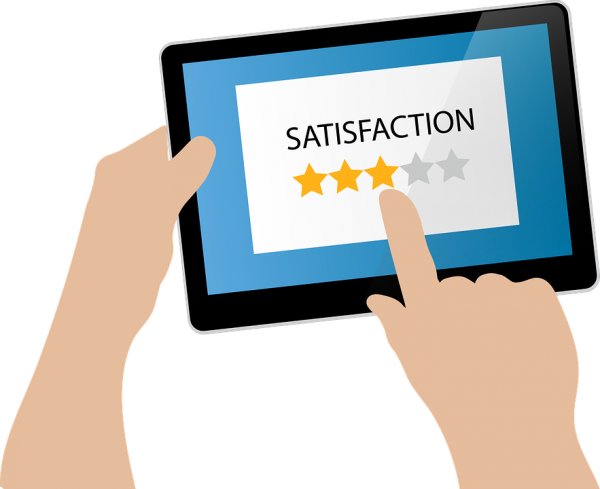 Ratings are a great way to measure the live chat performance benchmark. As soon as the live chat session ends, you can take the feedback using post-chat survey, or may ask for rating about their chat experience. Feedback which you get from these surveys will give you invaluable and actionable insights.
You can simply find the outstanding performers of the team and ask others to catch up. It can be used as a great motivation tool for those who are not getting the best ratings. This metric will also help you understand how satisfied your customer is with your services.
You will also be able to judge how many customers will come back again.
7. Website Visitors to Chats
This live chat metric will help you judge the engagement level of your website. If this data is joined with the "time spent on the website" and then judged can give you valuable insights.
If the time spent on the website is low and website visitors to chats is also low, then you may need to make changes on your website. It will help you in making the website more engaging and website visitors may interact with live chat agents.
But if the time spent on the website is high but website visitors to chat ratio is low, then you need to increase the interaction. You may use the auto-trigger option to initiate chat automatically after 10 seconds. It will increase the interaction between your website visitors and live chat agents.
8. Missed Chats to Successful Chats
When you receive more than expected number of website visitors, live chat requests can be overwhelming. This leads to an increase in missed chats and hence losing opportunities.
You may enable the queuing feature or increase the concurrent chats so that visitors may have the idea about the waiting time.
9. Average Resolution Time
Average resolution time denotes the total time taken to wrap up the chat. It helps you analyze how much time your chat agents are taking to resolve the customer query.
Resolution time is an important live chat metric that shows the dedication of your chat agents towards solving customer queries. It is important for agents to understand the query of the customer and then offer a solution.
Lower resolution time indicates that visitors are not engaged with your agents and it can directly affect your customer satisfaction ratings.
Longer resolution time means that your agents are taking too much time to help customers. Either they may be lacking knowledge or need the training to understand the issues. In either way, the customer may feel frustrated if they have to wait for long then it affects your brand image.
The whole process can take very few minutes to a large amount of time, therefore an average of 11 to 12 minutes is the optimum number.
10. Average Waiting / Queue Time
Many businesses employ live chat support only during business hours or during peak traffic on their website. Hence it is quite common that your visitors need to be put in a queue and wait for agents to respond if they are busy.
Measuring waiting or queue time helps to understand whether your chat support is over-utilized and may not perform effectively.
You would notice a high abandonment rate if the wait time is long. It means that you have more chat requests then your agents are currently handling. You can do either of the two below-mentioned actions to keep this in check:
Increase the number of concurrent chats an agent is currently allowed to handle.
Increase the number of agents.
11. Chat Tags
Chat tags help you to understand what are the common queries are coming to live chat. If we are getting many chat requests where the tags related to a single topic like shipping info, lead generation, demo schedule, pricing etc, then it shows that the information is not clear to the customer on the website.
It is good to use chat tags as a live chat metric as it gives you the information of how many conversions are happening after live chat interaction. It helps you in measuring the live chat ROI.
Conclusion
By using the metrics above, you can easily judge the performance of live chat on your website. If you use some other metrics then please share them in the comments section below.