Every business strives around delivering exceptional customer service. Temkin Group says after having a positive experience with a company, 77% of customers would recommend it to a friend.
One of the golden rules of customer service is to offer prompt support in real time. By following the right live chat etiquette, we can not just deliver better customer service but it also helps to boost your customer experience.
But what happens when you don't deliver good customer service?
For example, when a customer support agent addresses a female customer as 'sir' or your customer had to wait for 15 mins before getting connected to the support representative.
Temkin Group says after having a positive experience with a company, 77% of customers would recommend it to a friend.
Dissatisfied customers adversely affection to your brand reputation, eventually, you tend to lose many customers. The above examples indicate that the agent missed the basic understanding of live chat etiquette.
If you are one of those who to avoid such mistakes, follow the chat etiquette for your customer support team.
12 Live chat etiquette and tips to follow
Poor customer service fails to satisfy customers and effects your business rapport as well. Here are some of the suggestions for the areas of live chat etiquette that should be considered to create a perfect live chat support experience.
1. Set a positive tone
The most important live chat etiquette is that your agent should be able to endeavor to frame the conversation in a positive manner. The agents should also be cheerful and polite as it is not only about resolving a query but also about the right way it is done.
Listen patiently to your customers. Allow them to explain their problem. Listening and understanding where the actual problem lies helps to resolve it quickly and efficiently.
Phrases that can be used:
Please don't hesitate….

Please note that …..

Kindly…..

Let me check this for you, one moment, please

You are welcome
Phrases that should be avoided:
Do not say NO directly

Go to our website and find out

Avoid using – I think/I feel/I believe instead say "There might be an issue here, let me check this".
In case there is some negative news to share, the agent should pace it in the starting of the conversation and sharing the positive news towards the end to have a positive effect on customer enjoyment.
2. Use canned responses for faster replies
Like everyone, customers also don't like to wait. They expect an effective response for their query in real-time. Rightly developed canned responses can help in handling customer's problem effectively and quickly.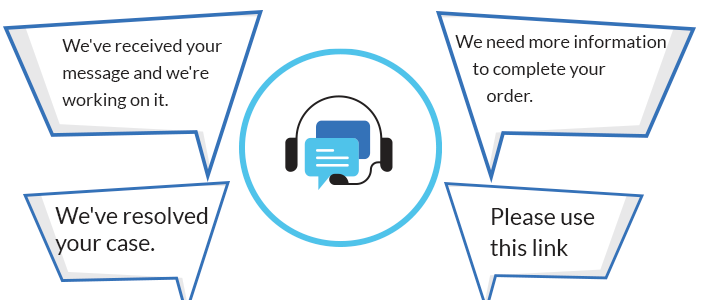 Canned responses can maximize a customer support team's efficiency to smoothly handle multiple chat sessions and balance the response time efficiently.
Some examples of canned responses are:
We have received your message and we are working on it.

We are still working on your case. We will update you soon.

Your problem has been resolved.

Were you happy with the resolution?
3. Be human
Have you ever thought that your customers might get a feeling that they are talking to a robot?
It happens many times that customers end up with the feeling that the entire chat conversation was robotic. The main reason is the support agents fail to give the human touch while handling customer chats.
Missing out the human touch can risk your business losing customers dissatisfied. So, adding a human touch to the chat conversions is a must chat etiquette that every business should follow.
Tips to follow:
Send personalized greetings messages

Add your image name and designation in the chat profile

Rightly using canned messages across the chat session

Deliver relevant answers and personalized and to the point

Ask customers to provide their feedback and act on it
Read more about how to humanize digital customer experience for meeting your customer satisfaction level.
4. Ask for feedback to improve
Customer feedback is very important for every business. One of the best ways to know about customer satisfaction is through feedbacks. Feedbacks provide valuable insights that can help to enhance your product and business process.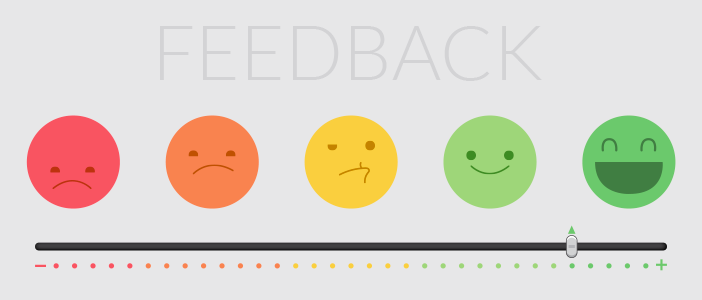 You can ask feedback from customers right after:
The end of a live chat session

– When the live chat session completes you can ask customers to give feedback about their chat experience.

When the customer service request ends

–  You can ask for feedback to your customers after you meet your customer service request.

A demo is offered–

Once you give the product demo, ask your customer to provide the product feedback.

The transaction is done

– After a successful transaction checkout, you can ask for customer feedback.
Asking feedbacks from customers and acting on it is an important live chat etiquette and a key factor that determines business growth. Feedbacks help to transform your brand products and services to gel with the needs of your customers.
5. Keep your promise
At times, when you guarantee or promise your customers of something, for e.g. free delivery, keep that promise and spare the disappointment in the future. The worst truth is better than the sweetest lie.
It shows that you can't respect your duties regarding your customer for reasons outside your ability to control.
Some behavioral tips:
Be clear – Reply your customers yes or no and slightly elaborate it.

Speak genuinely – You commit something, keep your words
So, never be over promising to any customers. It is one of the best live chat etiquette and helps to authenticate your customer service. It is better to provide a feasible timeline than to rationalize it later.
6. Never keep customers waiting
When we talk about live chat, the lesser is the response time the higher is the customer service.  
Forrester research says more than 30% of customers expect live chat on your website because customers get irritated if they don't talk to a live chat agent right away while 45% of customers will abandon a purchase if they don't get an instant answer right away!
The best way to win the hearts of your customers is to close their cases in the first contact itself, without having them have to come back multiple times and go over the same questions again. So practice this live chat etiquette to gain more customers.
Also, your agents should accept multiple chats requests automatically and deliver them a quick meaningful solution they are looking for.
7. Keep your conversation to the topic
Although at times there might be some general chit-chat with customers, that is appreciated, going out of topic often is not a good practice. Making it a part of live chat etiquette follow this for all first time as well as returning customers.
For e.g. saying 'Let's get back to business' usually helps with bringing the visitor back to the right subject.
An on-topic discussion is generally appreciated by the customers as it reduces the wait time and helps them to resume their work after the quick query resolution.
8. Be empathetic
Dealing with the mood of your customers is an art. Show your artistic beauty in handling customers complaints and angry customers.
How to do that? Here are some examples of how to  be empathetic:
"I am really so sorry about what has happened. Let me try to find a solution to it."

"I'm so sorry about the inconvenience faced by you. Explain to me how it happened."

"I'm sorry you are facing the problem. Let's find a way out to pull you out of the see if there is anything we can do to help the situation."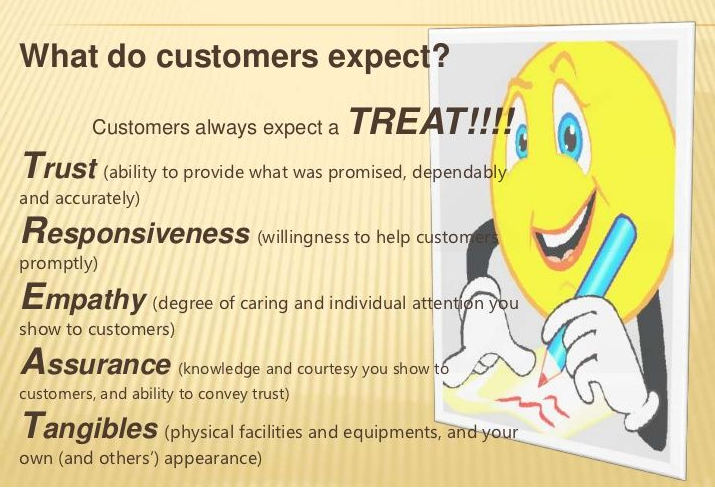 Your agents should apologize for any inconvenience caused and should be willing to empathize with your customers. They should let them know that their feelings of frustration are understandable.
9. Provide training to your team
Team training is essential and compulsory. Having deep knowledge about the product and services helps to resolve queries quickly and efficiently. Your team also should be trained the way to approach the customer queries like
Using the first person while conversing with customers

The terminology used should be relevant to your products and services

Avoid complex technical terms

Identify the exact nature of the problem and offer solution accordingly
A well trained and knowledgeable team dissolves the customer queries very quickly. Hence the first contact resolution is improved along with team productivity.
10. Control emojis, all caps, and abbreviations
Emojis are widely used to add meaning to business communications. It is a way to personalize chat conversations and ease the situations where a word can be negatively interpreted.
For instance, the word 'ok' can be interpreted in different ways is a neutral word. Adding an emoji along with the word can be made expressive "ok :-)".
Never use ALL CAPS sentences for a chat. Ideally, capitalized sentences stand for shouting so using capital words may give a commanding or rude feeling.
Chat conversations with customers are going at a pace, so abbreviations should be used in the right place and time. Excess use of abbreviated shows you a lazy person.
11. Use simple language
Generally, customers are not aware of specific terminology. It is an important chat etiquette that you make them understand those in simple terms and avoid jargons. You should focus on using simple and precise questions. It always helps to locate the issue instantly and resolve as well.
You need to make sure that the chat solutions that you offer to your customers should not have spelling or grammatical errors.
You also need to read the complete questions asked by your customers and prepare your answers accordingly. Make sure that you don't leave your customers unanswered.
12. Know your resources
It is important to know where to route the customers asking for detailed product specifics or a particular section of the website. This can be possible with a comprehensive base of links.
Your agents should know the offers – as in – what they are saying about the product or service. A well trained and knowledgeable team never fails to impress customers.
Final thoughts on live chat etiquette
Not knowing the right behavior can get your business in great trouble at times. That's the reason why we need a manifesto of live chat etiquette. The above mentioned 12 live chat etiquette tips will certainly help you to provide exceptional customer service. However, these are not the only rules of conduct that your team should follow. If you have your own rule, please let us know in the comments section.