You always wanted to build your own Shopify store and take your business online.
Now when the shop is set up, you know the job is just half done — because you also need customers to drive the sales and get the cash rolling. 
By now, you also realize how getting traffic is definitely not as easy as setting up an online shop.  
And if customers are not thronging your store yet, you might be wondering, "what next now?"  
Well, you need some planning, and a robust Shopify marketing strategy to turn things around.     
In this post, you will learn about some powerful marketing strategies and tips to drive traffic and grow sales for your Shopify store. 
And if you're ready to implement these ideas, the results will definitely happen – more traffic will happen and better conversions will happen.  
In case you also want to redefine customer service, you might like Shopify Live Chat App Integration to get things in order. 
Why You Need a Well-Defined Shopify Marketing Strategy for 2023?
Shopify is easily the best eCommerce platform when it comes to setting up an online store. More than 1.7M merchants worldwide trust it to sell their products or services. 
Great design, ease of use, product customizability, SEO-friendliness, excellent inventory management, and compatibility with popular payment platforms – these are some of the features that give it the leading position in the market. 
You can trust its amazing features to quickly build your web shop, increase online sales, and grow your business. You however need a well-defined Shopify marketing strategy if you want to succeed in the market. 

Having a solid marketing strategy can bring you success with Shopify in many ways – 
A proper marketing plan can help you successfully market or promote your services to attract new customers or retain the trust of the existing ones. 

When you have a marketing strategy, it means you have a clear roadmap to achieve your goals and implement the ideas.  

Marketing can help extend the reach of your business and augment your sales potential.   

And lastly, Shopify marketing tips ensure you will have measurable goals to measure and track. 
Best Shopify Marketing Strategies and Tips to Skyrocket your ROI 
Building a store with Shopify is just the first step in the right direction. To succeed further, you also need meticulous planning and this is where customer-driven marketing helps. Shopify marketing strategies and tips will make your products and services more visible in the market, therefore driving your ROI.
Enterprises need to trust only the best Shopify marketing strategies to do well with Shopify. 
When you run an online store, you obviously look for strategies that can help Boost Your Ecommerce Sales. 
Let's discuss each of the strategies in detail – 
1. Deploy a Chatbot to Automate Sales and Improve Customer Experience  
The success of your Shopify store will always depend on how well you treat every customer that visits your website. A Shopify chatbot can come in very handy when you want to treat customers well.     
And treating customers well means responding to their queries quickly, offering them personalized product recommendations, and resolving complaints quickly.
With chatbot marketing, you will easily handle multiple customers quickly without making them wait in line. 
The use of a bot can solidify your Shopify store marketing strategy and ensure the best possible engagement with customers.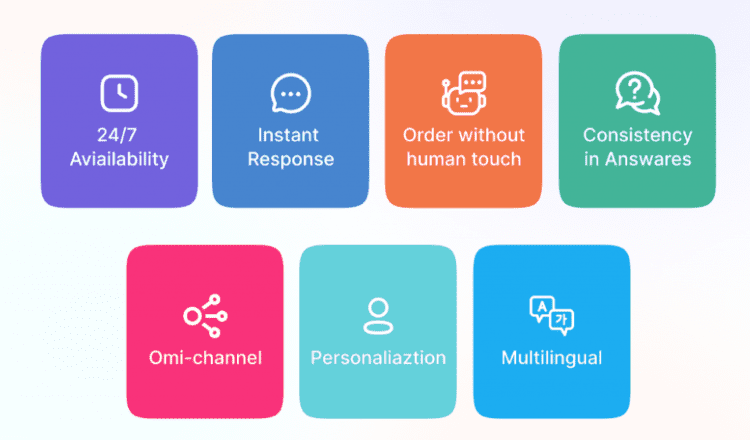 Chatbots will help you –
Stay available 24×7 for customers 

Make product suggestions   

Manage product orders 

Automate your sales process

Market your products based on relevant customer demographic

Segment the audience 

Reduce the cart abandonment rate 

Tailor personalized offers 
REVE Chat offers plenty of ready-to-use chatbot templates for marketing, sales, or support use cases. You can use them to engage with your customers, generate leads, and drive conversions.  
When you run an e-commerce store, a chatbot can help for many purposes – 
Send a welcome message

Gather contact details 

Track visitor's behavior in the store and get key marketing analytics 

Segment website visitors based on their purchase behavior and preferences 

Offer personalized service 
2. Integrate Live Chat into Your Shopify Store 
63% of consumers who used live chat on a website are likely to return to that site.
Well, this clearly shows why live chat is one of the most preferred communication channels by customers as it enables real-time support.  
When your online store integrates live chat, you're able to encourage contextual engagement thereby boosting customer satisfaction and reducing customer churn.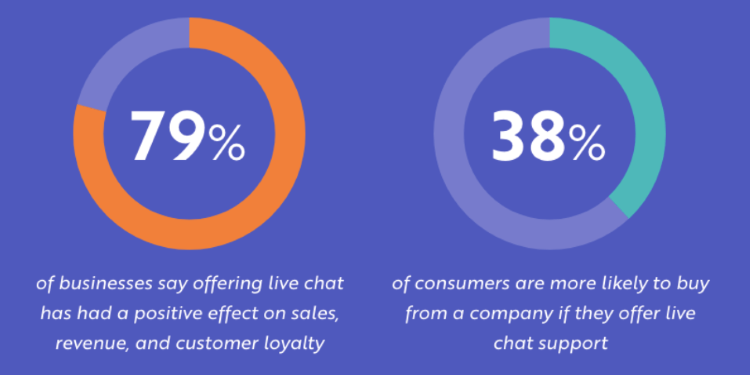 Why Live Chat for Shopify Store Marketing Strategy?
Live chat helps connect customers with the support agent with a negligible wait time. 

You can ensure prompt responses to customer queries in real-time and ensure a better experience. 

An E-commerce store with live chat help customers reaches the right agent at the right time. 
3. Create Video Tutorials of Your Products
People love watching videos.  
They also love learning about a product from a video rather than reading texts or browsing through lifeless images. And this is great news if you run an online store on Shopify.  
That's why video consumption has risen tremendously over the years, and the trends do not look like slowing down anytime soon. 
And why would it when 84% of marketers say video has helped them generate leads?
Social media too has played a huge role in the ever-growing consumption of videos.  
Videos ads are popular, purely because they can do many things, like – 
Entertain 

Inform

Enrich

Enlighten   
And when used strategically, videos can prove a great tool in not only promoting the products but also removing doubts of customers.
How Videos Can Help Your Shopify Store Marketing Strategy? 
You can create engaging videos to widen your audience and boost engagement.

Videos can help you explain products visually, therefore increasing the chances of conversions.  

Good content around your products can be created at a low cost.

Videos can take storytelling to next level by showcasing the things that really matter to customers.    
4. Engage Customers with Quality Content for Your Shopify Store
When it comes to engaging customers, nothing beats the content. 
With content, the benefits are obviously twofold – first, it will boost your search engine visibility and provide value for readers. And when that happens, you improve conversion. 
Plus, crafting quality pieces of content around your Shopify store products could well boost your marketing strategy. 
The trick is to create a variety of content types such as blogs, videos, infographics, etc. to target audiences in various stages of the buying journey. 
So, if you're not sure how to win new customers, content should be the first thing to turn.
Content Strategy for Your Store 
Make blogs your starting point and write posts that can pique the interest of your audience. You can use Shopify's default blog or add your own blog to the store.

Devise robust content marketing strategies and create content around topics relevant to your audience. And share your blogs on social media as it will help build your audience and drive traffic.   

Make sure all your products or services are well covered with content as you also need to use the right keywords so that Google rankings of your posts are higher.   
 5. Plan the SEO of Your Store
Google is where people look for information. It's where your potential customers will look for your products. The process of SEO might take some time, but it's worth the effort as it gives you organic results. 
And if your products are not visible there, or if they don't rank higher on search engine result pages, it might adversely impact sales. 
And you know how even the best products won't reach customers if they are not promoted well. You need something that differentiates your eCommerce store from competitors. 
And this is where doing SEO ( Search Engine Optimization) for your Shopify store can help.
When you do SEO of your store, you're making sure that whenever prospective customers enter any query related to your business, you appear on top of the results.
In simple terms, optimizing your store for search engines could well be a great marketing plan for Shopify for any business.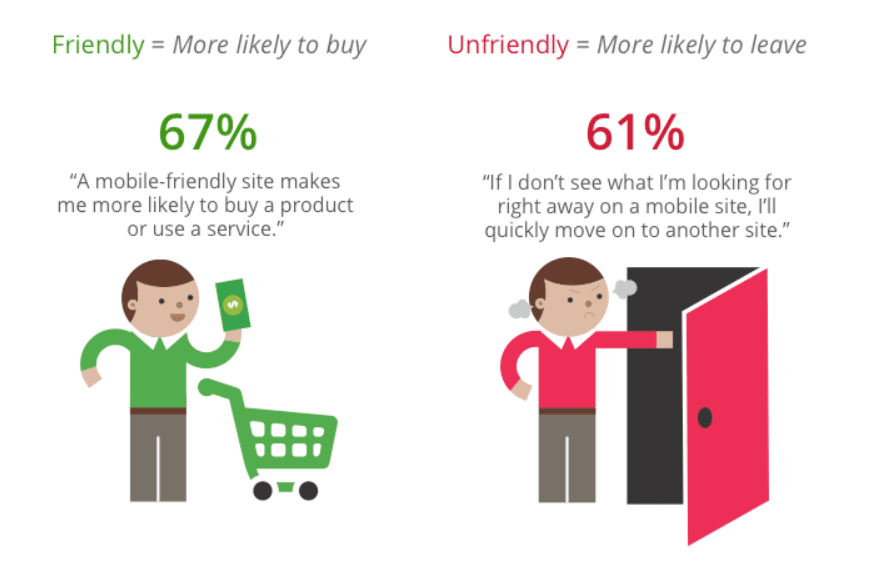 SEO Strategy for Your Shopify Store 
A good SEO strategy is one that takes care of all the vital factors like doing keyword research, finding seed keywords & phrases, and then creating content around that. 

You also need to optimize the title tags, meta descriptions, product details, etc. of the blog posts so that they can perform better in search results.   

Create keyword-driven content pieces for your store and optimize your website structure to make it easily searchable by search engines like Google.  
6. Send Emails to Engage Customers in Different Stages of Buying Journey 
Contrary to popular perception, people love getting promo emails as most come with customer product suggestions.   
This also explains why sending emails continue to be a powerful form of marketing approach.
The good thing about this form of communication channel is, they help you promote products to new customers as well as forge relationships with the existing ones. 
Even better is, you can automate email messages to ensure they reach the customers at or after, a designated period of time.  
And when you run a Shopify store, you can achieve a significant chunk of ROI with email marketing by targeting customer journey touchpoints. 
Email As a Part of Shopify Marketing Strategy
Focus on sending personalized action-based messages to ensure they are relevant for customers and ensure some action.     

Prepare mails that are categorized to the stages of the customer lifecycle, or that target customer's purchasing behavior.  

Make chatbots part of your email marketing for Shopify as it will help automate and target customers with personalized messages.  
7. Offer Product Recommendation Feature on Your Shopify Store 
Many eCommerce websites make this mistake — they don't offer product recommendations to customers.
Well, why would you not do something that can drive sales! 
Yes, stores that offer product recommendations get better traffic and sales compared to the rest.  
This actually happens as customers often enjoy a personalized approach to shopping. And some of them are likely to buy if recommended, even if that was not the initial intention.
So, you should start delivering personalized customer experience and product offers on your Shopify stores so that loyal or repeat customers get the feeling of specialness through personalization. 
For that reason, a product recommendation feature should be key to your Shopify marketing strategy 2023  as it has the potential to boost conversions. 
How Product Recommendations Can help Your Shopify Marketing Plan?  
Online stores that offer recommendation feature increase their selling opportunities and experience better traffic and conversions. 

Brands can use this feature to upsell to customers by subtly pushing a more expensive version of the searched item.  

Many Shopify stores cross-sell to their customers by recommending complimentary items or showing items at the checkout to get last-minute purchases.  

 
8. Integrate the Facebook Shop Feature with Your Store
Did you know, social media platforms can also be used for selling products?
This means, Facebook could well be more than a platform for marketing – you can use it to drive traffic and conversions. 
All you need to do, use the Facebook shop feature and integrate it with your store.  
When the integration is done, it will let your Facebook followers shop from your store even without leaving the social platform, or even without visiting your store.
The best thing, your entire Shopify product catalog can be put on Facebook with absolute ease to manage the inventory as well.  
This will make your entire catalog available on Facebook and also help you manage inventory efficiently. 
Click here to learn about Facebook Messenger Live Chat Integration from REVE Chat.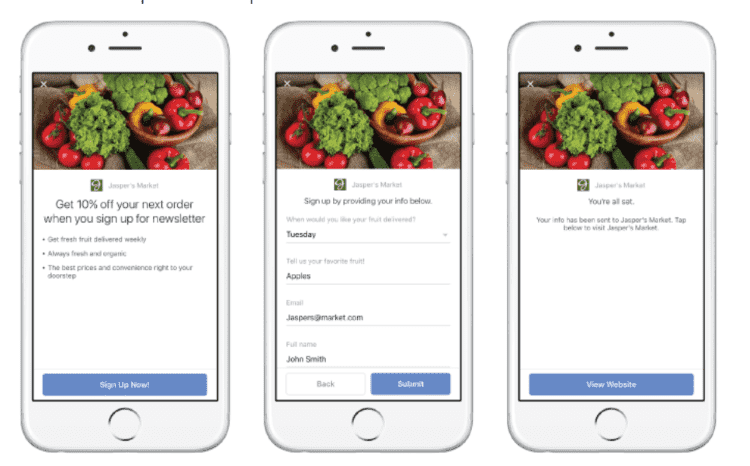 Why Should You Trust Facebook Shop for Your Store?  
When you set up a Facebook store, you basically widen the reach of your online store and get more channels for traffic and sales.

You can share more content on Facebook with the hope to not only engage or build the audience but also to get conversions. 

The Facebook shop will help you get more potential customers to explore your product catalog and make a purchase without redirecting them to your store. 

 
9. Showcase Your Awesome Product Images on Pinterest 
Who does not like great images! 
And Pinterest is a wonderful channel to show your product images to new-age users. 
Since the platform is a favorite among younger generations, you should plan to make the most out of it by displaying striking images of products or infographics.     
In fact, a lot of Pinterest users discover new products or brands there and then make up their minds to purchase. 
Your store can definitely get more traffic if it devises the right Shopify marketing strategies to engage with idea-seeking generations.   
For more ideas, read our blog on Best Social Media Management Tools for Businesses.                              
Tips to Use Pinterest for Your Shopify Store 
Add your Shopify store URL to your Pinterest profile and give a snappy description of your brand. 

Show a product-in-use with the purpose to reach your audience. 

Make sure you add a catchy product title and a great product description.  

Use Pinterest stories and make your pins reach more potential customers. 

Give links to the store so that users can be redirected there for more details about the product.  
10. Make Customers Shop from Your Instagram Feed  
Instagram is everyone's favorite social platform.
And just like Facebook, it's simple to set up an Instagram store as well. By doing that, you can help Instagram users shop from your catalog while simply using the platform. 
It has so many things that keep marketers interested – from introducing stories to reels, galleries to shopping carts, and many more.  
And there is no platform as good as Instagram for visual feasts and inspiration for users from all walks of life.  
The best part, you can play with GIFs, creative carousels, and amazing photos to drive high engagement rates. 
And don't forget, videos are all over Instagram and they can help you drive conversions with ease.
Read our blog on Social Media Lead Generation Strategies for more information.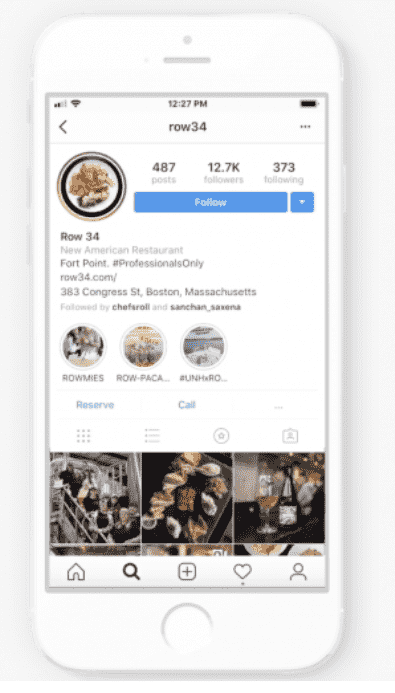 How to Use Instagram for Shopify Ecommerce Marketing?    
First, set up your business account on Instagram and then add relevant details there.

Link the account back to your Shopify store. 

Now connect the Instagram handle to your Facebook page and upload the product catalog. 

And once you turn on the shopping feature, you will be able to use product tags in the posts and videos. 

You can select the stickers and then include products from the catalog in your Instagram stories.  

 
11. Utilize the Power of Influencer Marketing
In the last six months, 11% of millennials had bought something purely because an influencer — or a blogger — recommended it. 
It explains why brands are utilizing the power and clout of social media influences to promote themselves or products to their vast audiences. 
Influencer marketing can definitely prove a great tool to expand the reach of your brand on social media.
Depending on your business size and needs, you can hire influencers in various shades – 
Nano-influencers  ( 10,000 followers) 

Micro-influencers  ( 10,000 to 100,000 followers) 

Macro-influencers (100,000 to 1 million followers)  

Mega-influencers  (1 million+ followers)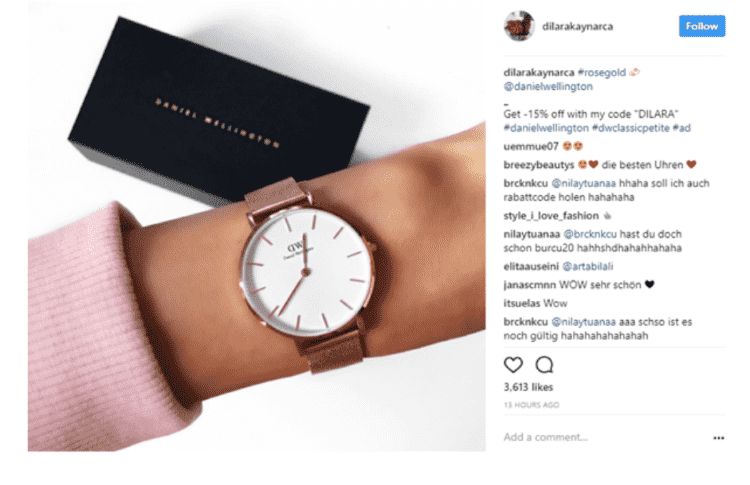 And when you want to leverage influencers as part of your Shopify marketing strategy, the key is – 
Find and follow influencers in your industry.

Engage them, quote them on social media and mention them in your posts

Reach out to them directly and ask them if they could be interested in promoting your brand

Work out a collaborative effort so that both the parties gain something out of the deal. 
12. Set Up a Referral Program on Your Shopify Store
Consumers have a lot of faith in the recommendation system — anything their friends or family suggest is often given a top priority. 
So, word of mouth is something you should leverage if you want more customers on your store.
And when you set up a referral program on your Shopify store, you take steps to reward customers for bringing customers. 
With a referral program, 
You encourage your customers to refer your store to their friends or family 

You get new customers without spending much

You drive traffic that is more likely to convert 
Click here to Be a REVE Chat Affiliate Partner.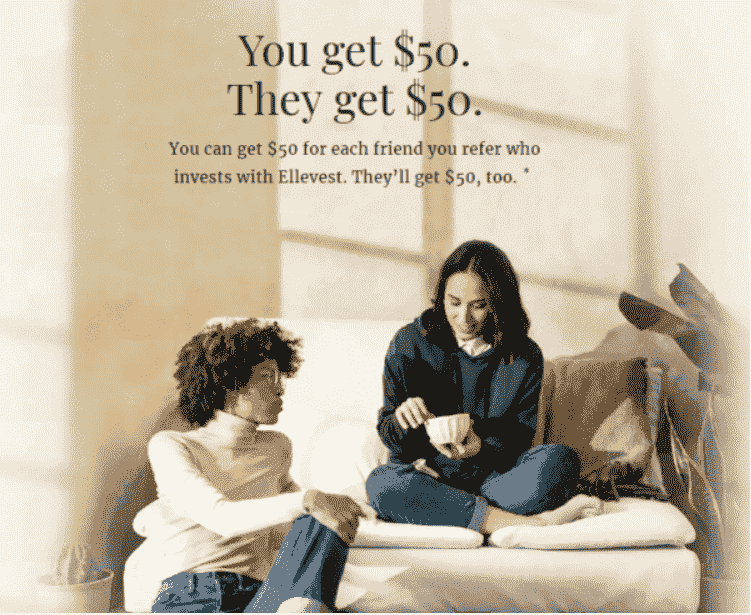 Things to Remember When You Set Up a Referral Program
Create a program that is simple and easy for users to participate in. 

Tie the referral to the motivation and interest levels of your audience.

Promote the referral program across all channels.   

Track everything, right from the number of referrals to conversions, rewards, etc. 
13. Launch a Loyalty Program for Your Customers 
Do you know why so many stores have a loyalty program in place?
Well, simply because it can make the existing customers come back again for shopping. It can be one of the best customer retention strategies as well. 
And when you're ready to reward customers for loyalty, they won't walk away from you. 
So, if you want your customers to keep coming back to your store and buying over and again, launch a loyalty program, even if your store is new, or does not have a big customer base.
Loyalty programs are popular as a Shopify marketing plan because –  
They are incredibly effective in driving repeat purchases. 

More customers choose brands that offer rewards. 

Key Things to Note with Loyalty Program   
Create a simple program so that customers find it easy to take part.

Make sure you launch the program with the purpose to benefit customers.

Focus on rewarding every customer action, be it a sign-up, a first purchase, etc.  
Read our post on Great Customer Loyalty Program Ideas for Your Business. 
14. Take Steps to Reduce Shopping Cart Abandonment Rate
Ecommerce brands lose somewhere around $18 billion in sales revenue each year because of cart abandonment. 
It clearly explains why the shopping cart abandonment rate is a key metric for eCommerce sites to track. A higher abandonment rate indicates poor user experience.  
And if you're able to reduce cart abandonment, it will have a positive impact on sales and revenue. 
For that reason, your focus should be on optimizing the checkout flow to not only enhance the customer experience but also drive the conversion.
For more information, read our post on Shopping Cart Abandonment: Reasons, Statistics & How to Reduce It 
Three main reasons for shopping cart abandonment are – 
Complicated checkout process

Higher shipping costs

Poor website experience

Shopify Marketing Tips to Reduce Shopping Cart Abandonment Rate
Provide real-time assistance

Make checkout process hassle-free for customers 

Give your customers multiple payment options

Make sure your site has clear CTAs and is easily navigable

Ensure the delivery process is smooth and trackable 

 
15. Add SMS to Your Shopify Marketing Plan 
SMSes enjoy a great rate of open rates. 
Why?
Simply because – they don't force us to log in or be online. 
Plus, people still love opening a message, reading about offers, and engaging with brands. 
For that reason, SMS marketing continues to be a top communication channel for businesses today. They could easily resemble one of your top guerrilla marketing strategies examples that may not force customers but will do the needful. 
In fact, transactional SMSes still do the job when it comes to conversion as they are short and direct. 
However, when you plan to make messaging a part of your Shopify marketing strategy mix, you need to focus on these factors – 
Craft the messages in a way that conveys the essence in the quickest possible time 

Only send transactional messages and time them well so that they remain relevant to customers. 

And always send SMS with the goal to demand reaction. 
16. Use Retargeting to Boost Your Shopify Store Marketing  
97% of first-time visitors on your site will leave without buying anything.
So, should you allow them to be lost forever, or would you take efforts to bring them back?
Retargeting can help if you're willing to bring back those people who visit yet don't show any intent. 
And when you retarget, it means you take measures to bolster your Shopify eCommerce marketing for your store.   
You can run retargeting campaigns with the help of – 
Google Ads

Facebook retargeting

LinkedIn Ads 

Or, other retargeting ad platforms 
Benefits of Retargeting Website Visitors 
Build visibility for your brand 

Reach an audience that has already shown interest in your goods

Connect with potential customers and boost chances of sales

Remind visitors of your products and services.

Show them relevant ads when they visit other sites.   
Why Live Chat and Chatbots Should Be An Integral Part of Your Shopify Marketing Strategy
Using live chat and chatbots can help your Shopify store marketing keep pace with the changing dimensions of communication between customers and brands. Your business can rely on both of them to support customers through websites or apps and drive conversions. 
There are numerous benefits to using live chat and chatbots as part of Shopify marketing strategy for your store – 
You can engage customers with

live chat software

from REVE Chat, do multiple chat handling, ensure less wait time and convert first-time visitors into repeat customers.  

Live chat enables live assistant thereby helping you resolve customers' problems right as they appear in one touch. 

The use of live chat gives you a chance to proactively engage your customers, and track your website visitors with real-time visitor monitoring, and the right personalized message.  

Your Shopify store can leverage

AI-powered chatbots

from REVE Chat to automate sales and close more deals. The bots will help engage website visitors with targeted messaging and qualify leads. 
Grow Your Shopify Store with Great Marketing Strategies 
It takes some effort and consistent work to grow a business and win customers. That's why you need an effective Shopify marketing strategy and some planning if you want to grow your Shopify store.
With Reve Chat, use our Live Chat for E-commerce & Retail and achieve your marketing goals easily. 
You can always rely on our Shopify marketing strategy 2023 to grow your online conversions, and boost sales for your Shopify store.