The economic crisis created by COVID-19 has significantly accelerated the shift to digital space and shaken up the business landscape. While it was a reality check for businesses that have been reluctant to embrace digital transformation, at the same time many industries have taken the consequences in their stride. 
Post-COVID, apart from the eCommerce industry, many B2B and B2C businesses have now realized the importance of having a digital-first strategy. Hence, businesses have to strengthen their place and focus to increase online sales to grow. 
A staggering 120 million online customers, with a CAGR of 28%, online shoppers are expected to reach over 200 million by 2025. Aside from being present where your prospects are, another reason it is important to focus on digital-first as it prioritizes targeted marketing in a way that traditional marketing does not. 
However, it is not that easy to go online. You have to plan a proper marketing strategy in order to boost online sales.
15 Strategies to boost your online sales for your website 
Having a solid digital customer engagement strategy, properly executed can overcome the challenges of low revenue and significantly increase online sales. We have outlined some key strategies that will help in delivering a great user experience and drive online sales.
Here is a quick tab on the strategies to improve online sales.
Let us comprehensively discuss the tactics on how to increase online sales.
1. Determine your sales goals
"When 10%–20% of salespeople miss goals, the problem might be the salespeople. But when most salespeople miss, the problem is their goals," wrote the Harvard Business Review.
The first and foremost step to increase online sales is to identify your sales goals clearly. It means the percentage of growth you will target based on specific strategies, which are aligned with your revenue goals. 
Defining the revenue goals is very important in each stage of your business. Prior to that looking backward is the best way to get a baseline idea of setting new sales targets for the future.
Conduct market research –

Understanding your market is your first step to developing a good sales plan. Thorough research helps you to understand your target market segments, their goals, pain points, and buying patterns to make an effective plan.

Create buyer personas –

The valuable market research insights help you to create buyer personas and develop content to better target your ideal customer. Buyer personas keep you focused on addressing customer priorities, wants, and needs.

Define your marketing strategy –

based on the research analysis and buyer personas, you have to outline your strategy and execute it well to increase online sales conversions.
2. Focus on clear brand messaging 
It is crucial to create value for your target audience as they are quick to judge because an average reader will stay on your page for just 15 seconds. Brand messaging is the unique value proposition conveyed to customers that inspires them to buy your product.
The more consistent your messaging is, the more consistent your branding will be whether via words, design, offerings, or perspective. Your brand should build awareness and develop trust and loyalty with customers.
Check out the example from Trello that gets straight to the point.

Here are some best practices on how to increase online sales:
Focus on sales copy

– It is very important as it persuades the consumers to buy your product or service. You can create sales copies in para form, create lists, or overlay it on an image. The best sales copy focuses on how the end consumer can benefit from whatever you are selling.

Add videos to the conversion pages

– Adding videos to your top landing pages can result in an

increase in conversions averaging at 86%

. Visual information has a faster impact than text and web visitors can absorb info in videos better than by reading text.

Explain your value proposition clearly

– A great value proposition promotes the exact value of your products or services. It should explain how your product solves customers' problems, what specific benefits it will deliver, and why they should buy from you.
3. Implement live chat to improve sales conversions
Live chat is one of the most preferred channels of customer communication.
79% of consumers prefer real-time chat because they don't have to wait on hold for a customer support team to respond. It leads to a 48% increase in revenue per chat hour and a 40% increase in conversion rate.
Using live chat for lead generation helps customers to get in touch with sales representatives and get instant solutions that help in making quick sales decisions.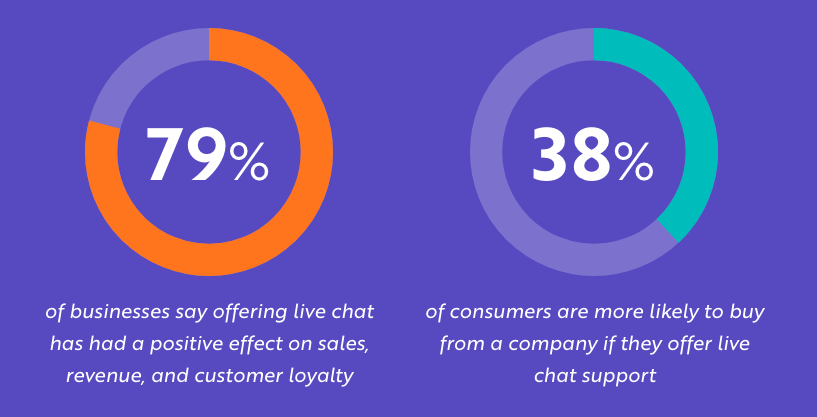 Here are the key ways how live chat can increase online sales.
Convert website visitors into leads –

Implementing live chat helps to maximize leads and optimize business return on investment (RoI). It helps in delivering real-time sales assistance and generates more revenue. 

Reduce sales cycle –

. Unlike other channels like email or phone, live chat handles the customer objections to get their answer faster that helps and reduces the sales process.

Route sales chats to the right team

– Intelligent routing helps to autoroutes the sales conversations to the right team for follow up. It also helps to improve the resolution time and increase sales conversion.

Lowers bounce rate

– You can assist your customers proactively in case they spend a certain amount of time on the product or pricing page. It helps them to make quick sales decisions and reduce bounce rate.
4. Focus on your website's user experience
In a nutshell: A well-structured website design looks great and works well in delivering the best user experience. BMW, Apple, and Nike don't throw millions at web design for fun. They know it sells better. In fact, how it looks and how it works is a key reason people buy from them.
Designing a great website experience requires a deep understanding of the challenges that visitors face. As websites have become a powerful tool for increasing online sales, it is crucial to focus on designing the website considering the key components.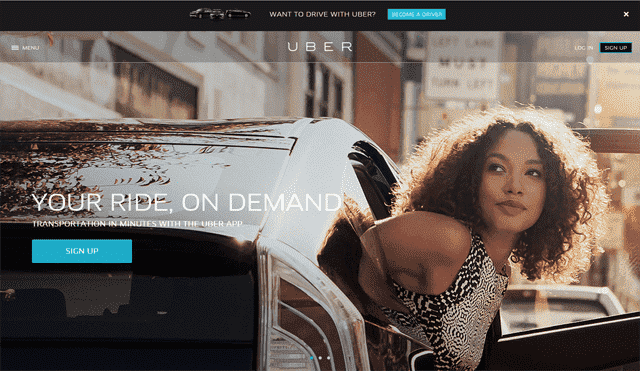 Below are the key components that can help you do increase online sales. 
Right placement of call to action (CTA) –

It is useless if you have a stunning CTA but nestled behind the landing page with the navigation menu. Make sure that the CTA should be the first thing visible to the customer as it encourages them to take the action.

Improve website navigation –

Offering website visitors and customers simple navigation to the internal pages encourages them to find the exact information they are looking for increases the chances of online sales conversion.

Use appealing headings

– Headings guide your user through the site, making it easy to scan through and find content that speaks to them directly. The headings should be driven by what your potential customers are looking for.
5. Deploy chatbots for 24×7 sales conversions
Artificial Intelligence has become a strong ally for sales organizations with high volumes of opportunities and lead generation, mainly, because it provides fast and accurate support when performing for different sales stages.
Businesses are greatly investing in deploying chatbots for sales and lead generation with high intent leads. Bots can increase online sales conversion rates up to 30% when engaging prospects or leads.
KLM Royal Dutch Airlines' chatbot so that people can opt-in to receive booking confirmation, check-in notification, boarding pass, and flight status updates via Messenger.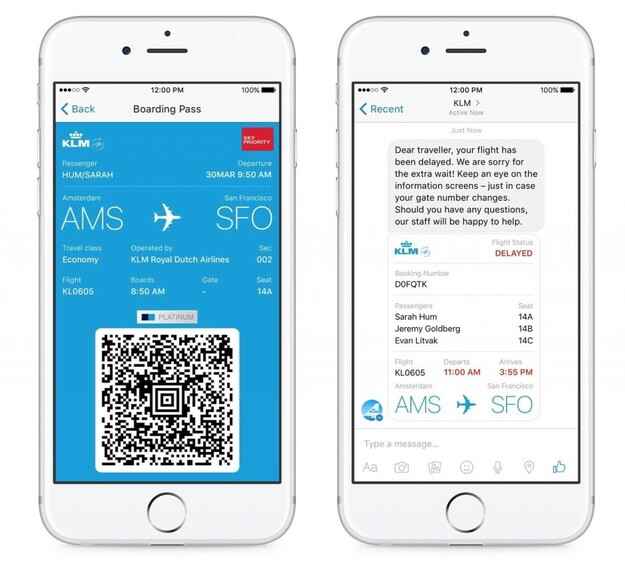 How chatbots help businesses to boost online sales.
Book orders –

Be it food, electronics or apparel chatbots are prompt in handling online orders.

"1 in 5 consumers would consider purchasing goods and services from a chatbot".
Automate sales support –

An AI-enabled bot engages visitors and customers 24×7 by delivering prompt responses even when your sales team is not available. 

Auto qualified sales lead – A well-designed chatbot helps to prequalify sales prospects even when your sales agents are busy with the help of a preset questionnaire. It can do whether you aim for B2B or B2B sales. 
Schedule appointments

– Once the leads are qualified they are directed to the sales team for instant conversion or schedule an appointment or meeting sales executive. 
REVE Chat offers a suite of customer engagement tools that can help transform different facets of your business. Start a free trial of customer service software and give customers the value they deserve.  
6. Run paid ads to increase online sales
Running paid ads is a great way to reach out to your customers. You need to identify the channels where your target audience hangs out and engage them where they are. Paid ads are an effective way to expose your brand to a large audience and helps to increase website traffic. 
You can run Google Ads or run paid ads across your social media accounts like Facebook or Instagram for improving online sales. Social media is a great digital advertising tool for any business that wants to get a better return on investment. 
Shopify's Facebook ads are remarkably compelling and demonstrate a keen awareness of the core business demographics.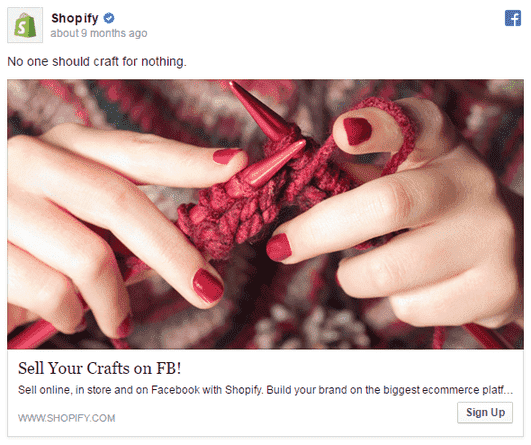 How do Facebook ads help in improving online sales?
You can create a digital

"Store Window"

for window shoppers. Facebook offers multiple ad types for displaying your products, such as

Canvas, Collection Ads, and Carousel Ads.

Make use of Facebook's Store traffic objective to increase offline sales. As Facebook advertising is often associated with online sales, you create a digital ad that leads to your online store where customers purchase.

A/B testing allows you to determine what is working, who it's working with, and how you can make your campaign better

so that you can reach customers most likely to respond to your ads. When you're measuring your campaign's effectiveness, it's important to the A/B test.
7. Offer a free trial without commitment
Generally, customers are reluctant to buy a product online as they do not trust the brands. They have the fear to buy online due to many associated risks of sharing some personal details or making commitments. 
Offering a free trial for a period of 10-15 days, a free demo, or a free product is an excellent strategy to improve online sales. 62% of companies get 10% or more of their business from free trials.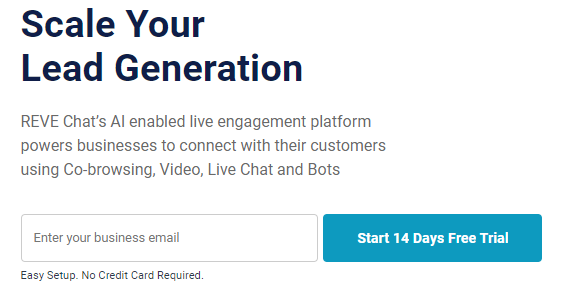 How offering free trials helps to boost online sales conversions?
Improve conversions –

Offering free trials removes the fear from the customer's mind of committing anything prior to purchase. Once the trial period is over, they can upgrade to the paid version, which boosts online sales.

Communicate brand value –

When the customers avail of free demo sessions, the actual value of your products and services are communicated to the customers.

Build customer trust –

Free products motivate reluctant buyers to try them. Eventually, it removes the hesitation of online buying and builds trust.
8. Increase online sales with social proof 
Social proof plays a huge role in shoppers' buying decisions. When someone is mulling over a purchase or trying to decide between two different brands, they'll often turn to other people that have experience with the products for guidance.
A staggering 9 out of 10 customers read reviews before deciding to purchase. Getting insightful product reviews is critical to convince customers to make faster right buying decisions.
Here is an example of a Thin Blue Line Store USA store that makes the right use of product reviews.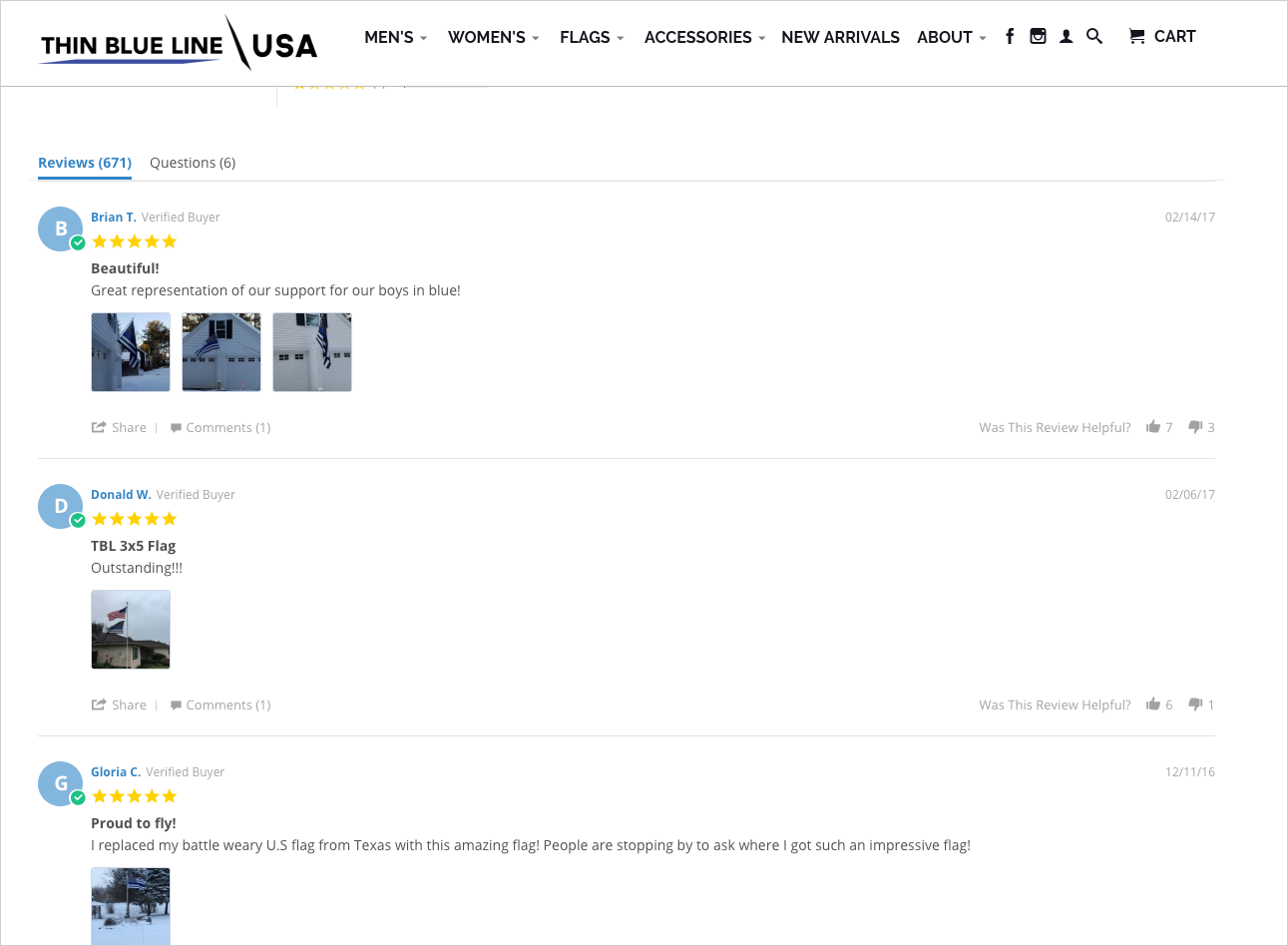 How does social proof help to increase online sales?
Influence customer's decisions

– Product reviews have the power to influence consumer decisions but can strengthen a company's credibility.

68% of online shoppers

are more likely to engage with businesses that have positive reviews 

Strengthen customer's trust

– Positive reviews can gain customer trust, and encourage them to interact with the company. Customer interaction ultimately leads to improved profits for businesses.

Better customer engagement

– The use of product reviews provides an opportunity for businesses and customers to build healthy relationships. Establishing an emotional connection with customers is shown to provide

23% more revenue

than with non-engaged customers. 
9. Drive relevant traffic using social media
Social media is a valuable tool for businesses and leads ahead of traditional media in driving traffic to your website. They bring in ample opportunities to gain business visitors and increase online sales.
A report by Forbes shows that 25% of social media users follow brand pages, which affects their final purchase decisions with individual retail and online stores. Evidently, the potential for sales increases through social media channels such as Facebook, Twitter, and Instagram are there. 
Some tips that you can leverage to your social media lead generation strategy are: 
Leverage user-generated content  (UGC)

– You can acquire user-generated content by sharing the original posts of your customers on your social media platforms. For example, an image of a customer who snapped a photo of her coffee at your cafe. 

Work with social media influencers

– Influencers are trusted by people and promoting your brand and products through social media influencers is very likely to drive sales, and has been shown to 

deliver ROI

as high as 600% in some cases.

Create valuable content to entice customers

– Social media is an excellent platform for brands to provide valuable content to their audience. The content should be engaging to your audience, and

compelling enough to entice them into making a purchase

.

Generate leads through giveaways

– Try giveaway promotions to generate new leads for your business. Make sure that the promotion requires a sign-up page. Include an option for the user to receive a newsletter as an added incentive.
10. Incorporate top-quality product images & videos
It is crucial to have high-quality, compelling product pictures, and present them in a way that resonates with your potential customers. 90% of information sent to the brain is visual, and people form their first impression within a half millisecond.
Broadly, it means that your product pictures help to convince your potential customer that your product is worth buying. You can put your best foot forward with high-quality product images and videos designed to help you increase online sales. 
Here are some ways to use images or product videos to boost your online conversion rates:
Use the best quality images

– Choose images with high resolution to sell your products. Top quality makes the images shine and grab the attention of your visitors.

Embed product videos

– Embedding videos onto your website will help attract more people to your site.

Insivia

found that

websites are 53 times more likely to reach the front page of Google if it includes video

. Include videos to boost online sales significantly.

Provide context

– Context matters. Don't just show the product; show it in context. Suppose a couch in a fully furnished room.

Show the real use of the product –

Including a human in your picture gives your potential customers a frame of reference, and allows them to estimate how small or large your product is.
11. Offer a money-back guarantee
Have you ever experienced a product purchased didn't work? Even a small purchase can have the risk of 'buyer's remorse. So why should they buy your products? 
Having a money-back guarantee can overcome the risk. When you put efforts to lower the risk from the prospect's decision, the more likely they are to buy from you. It is wise to take away anything that could dissuade prospects from purchasing from you.
Putting it simply – Less pain for them, more sales for you.
Zappos, FedEx, and Domino's Pizza are all famous companies that used the PERFECT guarantees for their customers. And they built billion-dollar businesses.
12. Avoid friction on checkout pages
Despite the fast-paced growth in online retail sales, checkout conversions are still a big challenge for many retailers. It is one reason why businesses lose sales. Hence, it is essential to get rid of the elements that create friction and annoy the customer.
ECommerce brands lose $18 billion in sales revenue each year because of cart abandonment. 26% of shoppers will leave if the checkout process is too complicated.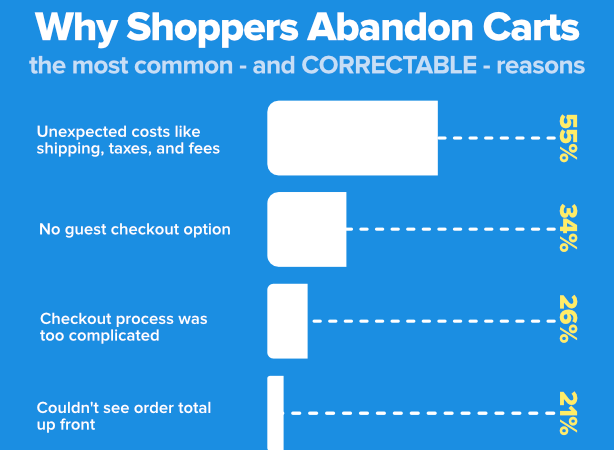 How to reduce the eCommerce cart abandonment rate and drive online sales?
Make the

payment process as few steps and as seamless as possible

so that your customers can complete the checkout process without any friction.

Provide

real-time sales assistance

to customers by leveraging live chat or chatbot that increases online sales conversion rate.

You should provide

multiple payment options

to increase convenience for your customers.
Note: The integration of checkout solutions in the funnel allows retailers to introduce payment options at multiple touchpoints, which can be used to keep customers engaged, inform consumers about their purchasing power, and facilitate higher conversion rates. 
13. Offer great deals & discounts
Price is the most important factor in the decision to purchase any product or service. A low price can showcase low quality in the buyer's mind. 
Prior to implementing a pricing strategy whether it's a tiered pricing model or anything else, know how your customers feel about your product so that a change in price encourages the market behavior you want.
How to increase online sales with limited deals and discounts?
Instant decision

– Good discounts have great power to impact the buying decision. Customers do not like to miss limited period discounts that work for them.

Convert price-sensitive customers

– Offering discounts can motivate the price-sensitive customers as it creates a special buying opportunity for customers.

Increase sales

– Bundling complementary products and services can lead to an increase in sales without additional overhead costs.
14. Make use of communities to boost online sales
Community forums are one of the best channels that provide marketers with an invaluable, and often free, the pool of queries and topics of interest. 
By being proactive and taking advantage of the expanse of users and information on forums, you can transform the way you engage with your prospects and customers.
Quora is a social forum built around a Q&A functionality. It is a great resource for finding out what your target audience is confused about or having issues with.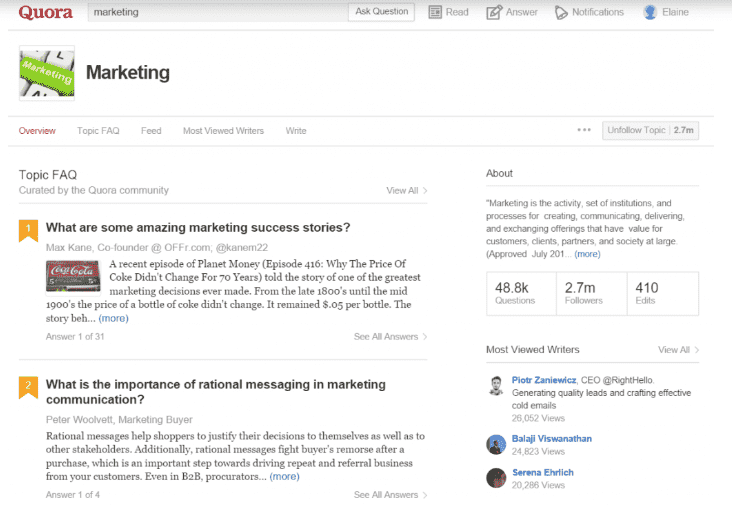 How to boost online sales with the help of the community?
Understand customer issues

– When you identify the issues faced by the customers, you can easily align the solution. Getting the right resolution encourages them to retain your brand for a longer period.

Shorten the product research phase

– It reduces the time that customers spend in visiting other pages with unnecessary information. It increases the chances that consumers buy, as everything they need for decision-making is right there on your site.

Maintain long-term relationships

– Providing customers a forum to ask questions and provide feedback will make them feel their voices are being heard, especially after they've received a response that acknowledges them. This will inspire them to return regularly to interact with your business and other customers.
15. Capture your visitors' emails
There are a variety of ways to reach out to new and existing customers. One of the reasons people start following you on social media, sign up for your email newsletter or join your loyalty program is to get access to exclusive deals that reward them for their loyalty. 
Sending personalized re-engagement newsletters not only helps to increase online sales but influences customers who have left the site. Brands now execute personalized email automation to follow up with customers based on their behaviors with tailored content for better-improving sales conversions. One excellent strategy to maintain the freshness and readiness of your lead profiles for outreach customization is to use data enrichment providers.
Set up exclusive discounts from time to time so your business stays top of mind among buyers, and be sure to let them know whenever you're running a special or sale. You can also use email to let subscribers know about new blog posts and other site content they might be interested in.
Key takeaways on how to increase online sales
There are many strategies to increase business revenue but considering the pandemic scenario using a digital marketing strategy can be an excellent way to boost online sales for overall business growth. 
There are different channels used by businesses for improving online sales such as social media, organic traffic, paid ads, etc. However, businesses need to continually reinvent sales strategies by listening to their customers to meet a constantly changing paradigm. Sign up to enrich your business with the most advanced customer engagement tools and grow your business. 
Each of the above strategies can significantly increase online sales and generate high revenue in the right circumstances, but the optimum choices for your company will depend upon your understanding of the customers you serve.