Social media might not be the first thing that will strike your mind when you hear the term 'lead generation'. But it should be. Social media delivers measurable results in sales, leads, and branding. It offers businesses great ROI, enabling them to reach a broader audience at a minimal cost.
According to IDC, 75% of B2B buyers and 84% of C-level executives are incorporating social media as a key part of their decision-making process. Thus, social channels are becoming essential to building relationships with prospects and customers throughout every stage of the customer lifecycle.
Businesses employing social media lead generation strategies and tips are able to achieve better results throughout the funnel – from building brand awareness to generating conversions or from achieving better sales productivity to producing higher revenue growth. Most importantly, it creates a sense of community for advocates and followers. 
Potential B2B buyers who feel a "high brand connection" are 60% more likely to consider, purchase and even pay a premium than "low brand connection" competitors. (LinkedIn Pulse)
How to generate social media leads?
Social media lead generation is all about implementing strategic marketing tactics designed to find and create new leads and invite them into your sales funnel.
Here is how to generate leads through social media.
Brand awareness

– S

ocial media is a great platform for brands to maintain customer relationships, while also having the opportunity to be found by new leads. In fact, a lot of people learn about new brands because it was mentioned by a friend on social channels.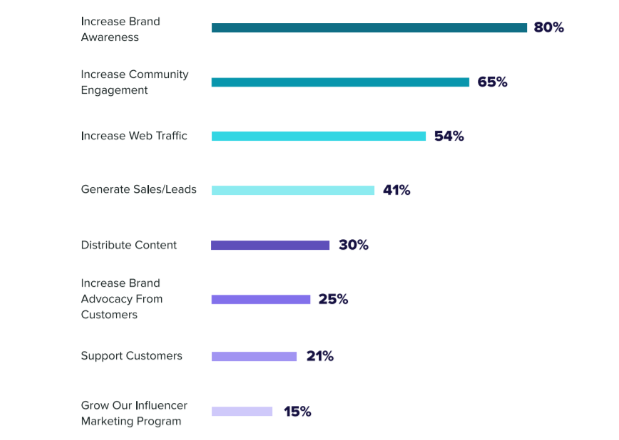 Continuous engagement

– Social sites are a playground for engaging businesses with customers at every stage of their journey. Whether they are potential leads, current customers, or visitors you are trying to get back, you have multiple ways to engage, be it through conversation, re-targeting, ads, etc.

Reach out to new customers

– The best way to build an active and engaged audience on social media is to focus on the people who already know you best. By sharing relevant content to them, taking time to interact and respond to any feedback you receive, you can expand your audience and build stronger relationships.

Customer loyalty

– Social media channels help to build customer loyalty by working on maintaining a high level of engagement through the creation and/or release of quality content over social platforms.
Harvard Business Review, "The best clients are loyal clients. It takes less money to serve them, and they're more likely to spend more money than other clients and usually work as "word-of-mouth" publicists.
Social media lead generation vs lead nurturing
'Lead Nurturing' and 'Lead Generation' are two terms that come in when talked about marketing and business growth. It is usually mistaken as interchangeable terms, which isn't exactly true.
Lead generation is core to the business sales process. Feeding leads into the sales funnel, qualifying the leads through different channels (chatbots, email, social, phone, meeting or sales call) and then converting the prospects into actual sales.
Nurturing leads is about building relationships with potential customers even if they are not currently looking to buy a product or service. They may have signed up online to receive your newsletter or follow you on social media, but they aren't necessarily ready to make a purchase. 
Get to know the differences between lead generation and lead nurturing from the below video:
How to use social media for lead generation
Social media is greatly used for B2B lead generation as well for B2C businesses. It allows your prospects to become customers and nurture those new relationships, leading to greater connection – and eventually conversions.
Here is a lead generation guide including strategies for leveraging social media to attract new customers and keep them engaged.
1. Automate your lead generation with bots
Instant messaging and chatbots are in the latest fashion and one of the most powerful weapons for marketers today. Forrester found that about 12% of people use Facebook Messenger globally in a given month.
Chatbots allow businesses to connect with their prospects across social media platforms even better than humans can, while at the same time dramatically lowering headcount and overhead costs.
How do chatbots help to generate social media leads?
Understand your target audience – Bots enables you to identify the product interests, likes and dislikes of social customers, which improves lead engagement.
Targeted segmenting – Chatbots can segment your social audience based on the data provided by them and factors like demographics, interests, age, etc. This helps you in lead nurturing too.
Educate the social audience – Education is a vital element in the lead generation process. Without adequate knowledge about the product or services, customers won't buy it. Chatbots are the best way to teach their audience and make them regular customers.
You as a business won't succeed by asking customers to reach out to you, in today's omni-channel world. Instead, you have to meet them where they already are. That's why it's so important to allow consumers to make purchases without leaving the app.
Here is how chatbots helped customers of Omega bank to focus their research.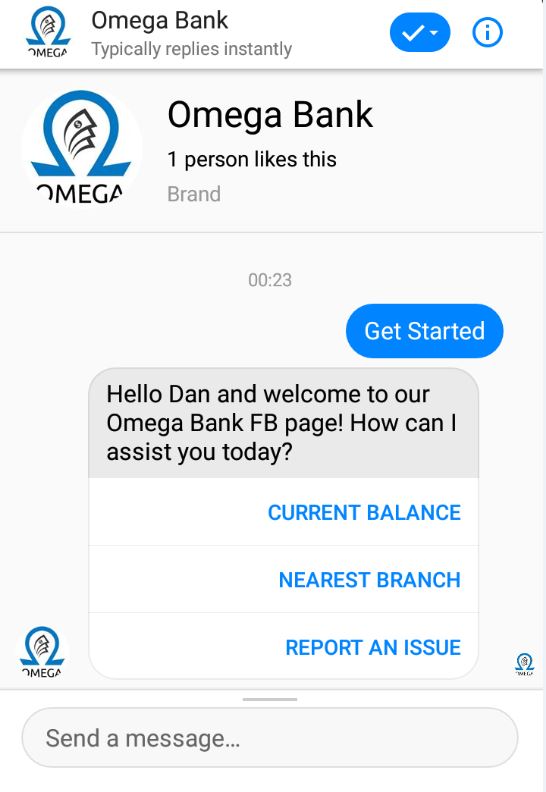 When customers ask for information about credit cards, the chatbot pulls options from Omega Bank's website. If they come across any product that interests them, they can click for more details or choose to browse a more targeted list. 
2. Use social media for content distribution
Content distribution is an important part of the equation when it comes to content marketing. It is not enough to create and curate exceptional content, until & unless you don't distribute it wisely. 
Social media has a great impact on the content you post. A strong social media content strategy has the power to turn your brand to limelight overnight and turn your followers into fans.
If you want to stand out on social media, you have to identify specific goals, create valuable posts that align with your goals, and distribute content on the right platforms. Then only you can measure your results and fine-tune your strategy over time.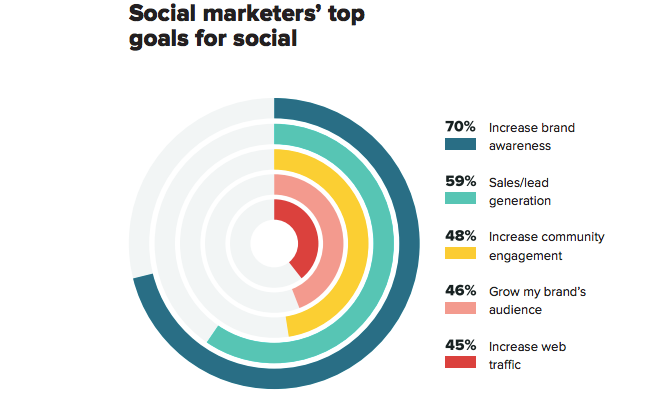 Source: sprout social
Recommended steps to build out a plan that has longevity and help your business to grow.
Identify your business goals

– When you are specific in your marketing goals, the better you will be able to tailor your social media content to meet those goals. 

Planning of social content

– Make a content audit to find out which social posts performed well, and what you posted on each platform. Take note of which platforms content succeeds to allocate your resources to serve your audience in a better way.

Create a social media content calendar

–  The calendar will help you to visualize your ideas and organize so as to make strategy easier to execute.

Distribute your content

– A good content distribution strategy involves identifying ways to actively distribute your content so that it gets maximum exposure. Once your content distribution strategy is established you can schedule your posts to be shared more widely.

Measure the results

– Tracking the activity and keeping detailed metrics can help you optimize your plan over time. Some social media metrics to measure are engagements, awareness, RoI (return on investment).
3. Use social media listening
Effective marketing demands a lot of hard work. So, you need to think of the best way to stand out?
It is possible only if you understand your audience, the brands or posts they follow, the content they like & share and their online conversations. This is the phase where social listening comes in.
With social listening, you understand your audience in a better way and help you to improve your digital marketing strategy. The added benefits of social listening are for social selling, brand reputation monitoring and customer service.
Adweek says 54% of customers prefer social messaging channels for care over phone or email.
Here are some B2B lead generation tips via social media listening
Identify prospects and please them with an offer –

The idea behind using the social listening strategy is to find out your potential customers and nurture them to use your product or service.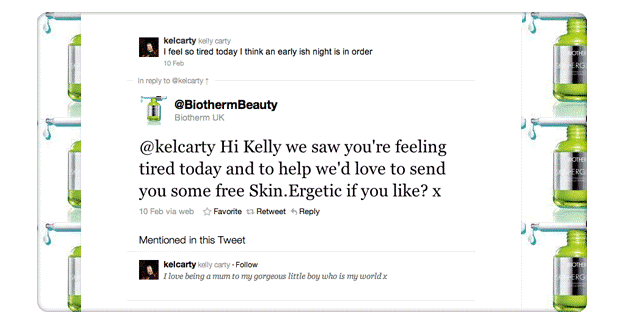 Find out prospects who are looking for you –

When you reply to your customers without any delay on a regular basis, it will bring you a maximum number of leads. 

Identify customers who are not happy with your competitors –

It can work well as a good B2B lead generation hack. With active social listening, you can find out competitor's customers who are not satisfied, and let them know about your brand. You can add how they can have a better experience by using it.

Listen carefully and regularly –

If you approach social listening creatively you can build brand awareness, generate interested leads, increase word-of-mouth, and ultimately gain loads of new customers from social media directly and indirectly.
4. Build a community around your core audience
Is your business having a social community?
If NO, build it right now. You might ask why the social community?
It can be the best way you can stay connected with your customers. When you engage your social followers on their ways, you increase your visibility and reach. Having a community of loyal customers can make a big difference to your business and help to sustain in the market for a long time.
Here are some B2B social media lead generation tips to expand and engage followers.
Host social conversations

– If you want to host social conversations, make sure that you unite them over their interest zone. It boosts the activity and builds momentum for your business. 

Provide incentives to your community members

– You can showcase your social followers about the most shared content or start exciting conversations on your page. Give back to the members who go beyond in terms of engagement.

Build personal relationships with customers

– You can show your community people how dedicated you are to them by responding quickly to their posts and questions. The personal touch you give builds relationships and makes them feel connected to the community.

Give your followers a voice

– Your social community members will definitely feel special about being the part of the bigger picture. You should provide them enough room to share their views and opinions.
For example, Oreo had a huge campaign for the 100th birthday of the cookie. The Daily Twist campaign featured a different Oreo cookie every day that was re-purposed or redesigned to be in alignment with that day's news. Daily Twists were shared on all social platforms, and members of the Oreo online community could vote for their favorite Daily Twist Oreo. And the final results were through the roof.
So it is very important to listen to what the members of your community have to say and highlight their inputs. 
5. Run contests on social media channels
Running contests is a great way to increase brand awareness and generate social media leads. It is one of the best ways to promote your product on social media channels.  
The two ways a business can reap benefits by running contests are:
Gain leads and increases the customer base of your business

The participants of the contest will share it further with friends and colleagues
Here are different ways to allow people to enter a contest for lead generation through social media:
By retweets, shares, likes & following –

Probably this is the easiest way so you can get a large number of entrants. Thus you can generate social media leads.

Click through to the landing page –

As it is not a direct way you can expect comparatively fewer entrants than for a contest. But you can gather information through a contest entry form.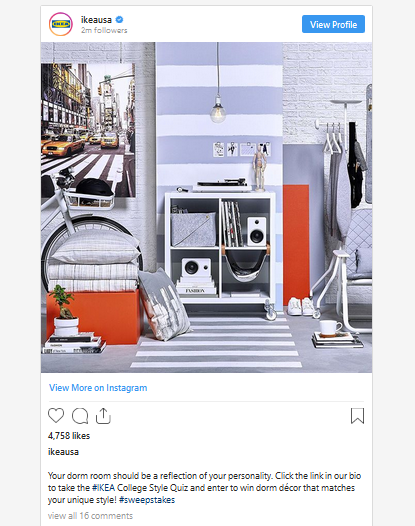 IKEA for example, that turns out the contest entrants into qualified leads.
Best platforms for social media lead generation
Facebook, Twitter, LinkedIn, and Instagram are four main social media platforms that most of the businesses choose for lead generation and brand promotion. 38% of organizations plan to spend more than 20% of their total advertising budgets on social media channels.
Let's discuss the best social media platforms for lead generation.
Facebook for lead generation
Facebook is the most popularly used social media platform for lead generation. There are 60 million active business pages on Facebook. It has the lowest CPC rates is one of the reasons why many businesses use it to promote their products.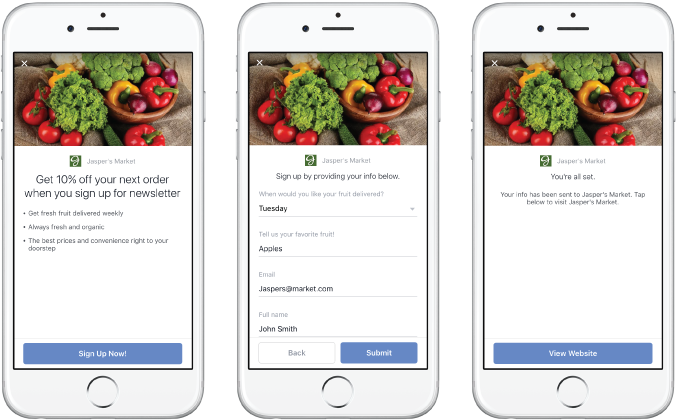 There are three main ways to generate leads with Facebook.
On-page promotion

– Businesses can create their own FB page. The people who like the page are a potential lead.

Off-page promotion

– It indicates promoting lead generation content on Facebook communities, groups, and other pages.

Paid promotion

– Businesses prefer paid promotions as it brings instant results. A variety of social ads with a specific purpose is offered by Facebook.
LinkedIn for lead generation
LinkedIn is one of the best platforms when it comes to B2B social media lead generation. LinkedIn has over 575+ million users, with more than 260 million monthly active users. Of those LinkedIn users who are engaging with the platform monthly, 40% access it on a daily basis.

LinkedIn paid generation
LinkedIn ads help businesses to generate leads:
LinkedIn lead generation forms – The profile data automatically populates a form that customers can submit with one click. It saves time and effort for them and you get more accurate and complete information about your leads.
Measure the RoI of your campaigns – With the help of real-time reporting in Campaign Manager, you can easily see the value of your lead gen marketing.
Twitter for lead generation
Twitter is one of the biggest social platform for lead generation. 66% of people have discovered a new business on Twitter. It is easy to get started to launch an ad campaign. With the help of Twitter ads, your business can launch new products or services as well as reach your target audience.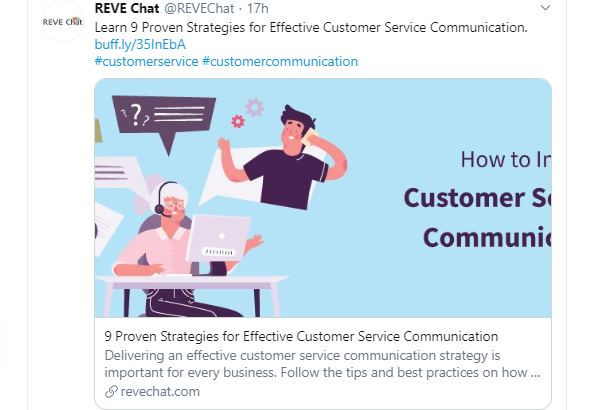 You have a few creative options when it comes to generating leads on Twitter. These include:
Website Cards
Lead Gen Cards
Promoted Video ads
Promoted Tweets with a link and image
Instagram for lead generation
There are 800 million Monthly Active Users on Instagram. It also acts as a very good social platform to generate leads. Through Instagram, you can reach the people out to your valuable audience. 
You can make your ads reach the exact audience you want using our precise targeting options such as location, demography, interests, behavior, automated targeting, etc.
Final thoughts on social media lead generation strategies
As the proverb says – Rome was not built on a day. Similarly, lead generation on social media is a time-consuming task. However, the above mentioned best practices and tips to use social media will help your business to acquire leads and accelerate your business growth.