In the hypercompetitive market customer experience (CX) is the new driver of decision making. CX has become equally or more important than product and price when it comes to consumers' purchasing decisions. 
Customer centric companies are 60% more profitable than companies that don't focus on customers. 
Obnoxiously pushing your products without a clear value proposition will not produce significant results or allow you to sustain in the long run. This is where having a successful customer driven marketing strategy comes in. 
Being customer driven means all your sales, marketing, or support strategy need to be aligned singularly. It happens when businesses shift  from the products to meeting customer needs, which in turns develops trust and loyalty
What is a customer driven marketing strategy? 
A customer driven marketing strategy refers to meeting customers' needs in a more personalized way and helps businesses to optimize marketing return on investment (RoI). By identifying and targeting customers with higher lifetime value, businesses can strengthen relationships by crafting solutions to fit their wants.
With a strong customer driven marketing strategy, your company can reap the potential benefits of targeting and segmenting customers. It provides you valuable data, which provides a 360-degree view of your customers.  
Why is value driven marketing important?
Value driven marketing strategy has a major goal: to create meaningful value for your customers. With this approach, you become a magnet for new clients and prospects. It requires a firm commitment to seek ways to add value to your clients. They determine the worth of your products or services. 
The key reasons why value driven strategy is important are:
Higher customer lifetime value (CLTV) 
Customer based marketing strategy includes identifying marketing segments and developing programs targeted by specific customers. It helps in delivering a unique value proposition to the right customers. It makes customers stick with your business for a lifetime.
Increase customer base 
Having a value driven marketing plan helps in providing customers the exact value they are looking for. If you succeed in impressing your clients in the first go, the customer base multiplies with referral customers and word of mouth virality. 
Cultivate customer loyalty 
60% of loyal customers will purchase more frequently from their preferred companies. You can connect all the customer data and utilize it to create a  more dynamic, enjoyable experience for customers. It is the key towards delivering delightful experiences that accelerates revenue and boost brand loyalty
How to build a successful consumer-driven marketing strategy 
Understanding customers is critical to the success of a consumer-based strategy. The customer first approach goes beyond the responsibilities of your marketing team. Your sales and support team should understand how to provide excellent customer service and experiences.
Let us discuss the main attributes of developing a great customer driven marketing strategy for your business.
1. Identify your target audience 
Building a customer driven marketing strategy focuses on identifying your market audience and anticipating their needs. It helps to create buyer personas in order to personalize your marketing efforts. 47% of companies who exceeded sales and revenue goals consistently maintain their personas.
Customer personas add great value to your business by representing various segments. Using data-driven research is the key to understanding who is your target audience and what motivates them to purchase your products and services. Data gathered from different channels and sources help to build up a clear picture of who exactly your target market is.  
The vital element of buyers' persona influence is to improve customer experience. Well constructed personas also result in value driven marketing and sales.
Here are the key ways how buyer personas help in customer driven marketing strategy.
Enhance value propositions align with the desired needs of the customers.

Accelerate profits by providing customers with what they are looking for.

Provide a better understanding of buyers, their needs, and how to fix them.

Increase lead conversions by aligning your teams around a customer centric culture.
2. Segment your target audience
Segmenting allows you to enhance your vision to view the audience more broadly. Audience segmentation is crucial in the digital sphere because consumers are more empowered than ever. They are making purchasing decisions at a faster rate than ever before. 
So, the challenge for digital marketers is to understand how to catch them in the process of the buying decision. In order to do this, they need to do everything they can to understand the way their audience thinks and behaves.
Targeting the right market with the right personalized messages is a vital part of a customer-driven marketing strategy. It also helps your business clearly demarcate between a product vs a customer-centric approach. Here are the key benefits to segmentation to improve customer experience (CX) 
Creating tailor-made marketing initiatives to better match your products or services offering to your customer segment needs. 

Enhance the products or services offered. Businesses can use market segmentation to identify what does work but more importantly what doesn't work and alter accordingly.

Enable businesses to retain more customers by offering products that appeal to where customers across their lifecycle.
3. Build your product strategy to meet product market fit
Given two scenarios for you to choose, which one would you opt for? 
Create a product and then attempt to find the audience that it suits best.

Find your customers and design a product based on the market intelligence you have gathered.
Choosing the second option is better as the former one involves a tedious process that is full of risk. Businesses should design their products and services around your customers' needs, instead of marketing a product that has no relevance to your customers. 
When you focus on customer needs, it is going to be successful from product development to marketing strategies.
Key tips to create a winning customer based marketing strategy.
Create a positioning map

– You have to start with creating a positioning map based on customer perceptions of your brand based on the competitor's brand.

Highlight your value proposition

– Define the customer needs you can best address with your products or services. Focus on your product roadmap along with the challenges you can address.

Select competitive advantage

– Design your products and services in a way that differentiates your business from others.
4. Create an omnichannel customer engagement plan
Today's customers expect brands to deliver an experience that extends beyond the store purchase to their smartphone, tablet, and laptop computer. For a successful customer value driven marketing strategy, you need to create an omnichannel customer engagement plan. 
Being omnichannel helps to gain valuable insights into customer interactions and their behavior across their life cycle. Businesses with strong omnichannel customer strategies retain 89% of customers.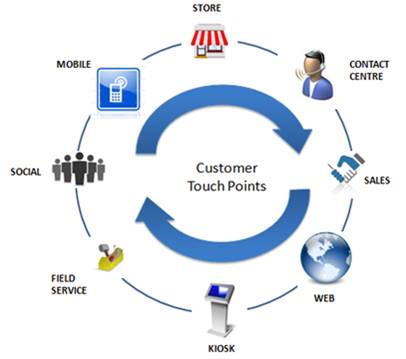 Omnichannel engagement empowers customers to connect with your brand through their preferred channels by making a smooth transition in the same interaction. It increases satisfaction and increases the lifetime value (LTV) of your customers.
Hence it is crucial to plan a strategy to deliver a great omnichannel customer experience (CX). The key elements for an omnichannel customer engagement plan are:
Connect with customers across their preferred channels

– It enables you to have a better understanding of the preferred touchpoints and be actively available on those channels for real time engagement.

Engage with customers by using the right tools

– You can provide real time assistance with

live chat

or use visual tools like co-browsing & video chat for delivering faster solutions. You can also deploy chatbots for 24×7 support for FAQs.

Personalize your interaction –

You can personalize your customer interactions at the identified touchpoints to deliver a great customer service experience. 
REVE Chat offers a suite of customer engagement tools essential for extending support across multiple channels simultaneously. Sign up to enrich your business with the best customer service software and devise a robust omnichannel strategy. 
5. Invest in customer service experience
Customer service is an integral part of a consumer-driven marketing strategy. Customers always remember brands by the kind of service quality they offer. If your customer experience strategy is not well structured, you will lose business no matter how good your product is.
$1.6 trillion is lost by companies in the United States due to customer switching as a result of poor customer service". When businesses invest in a 'customer service-oriented culture', they can build customer loyalty and increase customer lifetime value (CLTV).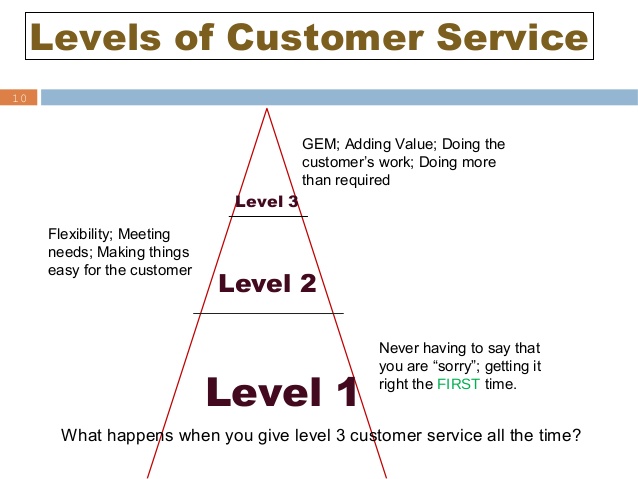 Here are some customer service tips for strengthening the marketing strategy driven by customers.
Provide real time support by using live chat software and visual engagement tools like

co-browsing

and video chat. 

You can automate your customer support tasks with

chatbots

to provide 24×7 support to the common customer queries.

Deliver consistent support across are the channels by being active where your customers are.

Train your support team with the right

customer service communication strategies

to deliver a superior service experience.
6. Use customer feedback to improve your marketing strategy
One of the vital aspects of a consumer-driven marketing approach is customer communication. Your support team plays a vital role in the overall marketing plan. Customers interacting with your business need to have excellent experience in order to bring benefits to both sides. 
Positive customer experience builds a better brand reputation and negative CX brings feedback
Implementing customer feedback will not only help you to create better products and services. It also gives customers a feeling that you value them and are listening to their opinions that are important to build trust and loyalty. It's a good as B2C as B2B marketing strategy for any business. 
Keyways how implementing customer feedback enhances consumer based marketing strategy?
You can monitor your customer satisfaction level by tracking your Net Promoter Score (NPS). It gives you a complete understanding of their perception of your brand.

Feedback provides insights into what is working well about your products and what should be done to make the experience better. 

Customer opinions help to fine-tune your marketing objectives to re-align with your customer needs.

You can identify the gaps in terms of value proposition and ensure that the end product will actually meet their expectations, solve their problems, and fulfill their needs.
7. Gain more customers with word of mouth marketing
Increasing customer base with referrals and word of mouth can be a part of your customer-driven marketing strategies. You can encourage your loyal customers to share their positive experiences, success stories across their friends and social platforms to attract new customers.
A customer driven company has a positive impact on customers. For the brands that customers are loyal to, show willingness towards the following.

Word of Mouth marketing impression results 5x more sales than a paid media impression and people are 90% more likely to trust and buy from a brand recommended by a friend. 
Here is how to leverage brand advocates to create word of mouth or community to build your brand.
You can implement a referral program where customers are rewarded for sending new business your way by giving them additional discounts, cash rewards, or free subscription. 

Encourage your customers to leave positive reviews and star ratings on certain websites.

Create an affiliate program. Your partners will get some percentage from every deal that you make with someone who followed the link on their website.

Customer driven companies can also run contests for customers and can send you referrals in a specific amount of time.
Final thoughts 
Customer-driven marketing is the pillar to create long term successful customer relationships. Having a consumer-centric strategy not just helps with creating a strong brand and customer acquisition but also helps to complete the feedback loop that helps to be aware of changing customer needs.
Your business however will need the right tools at its disposal to successfully plan and create a customer-focused marketing strategy. Sign up with REVE Chat for top customer service tools and strengthen your marketing effort.   
The bottom line is that every business wants to deliver a delightful experience through its products or services. Hence it is imperative to focus on the experiences in your value driven marketing strategy.