Shopping online can generate some interesting habits. 
And those habits surprisingly often don't match with how we behave when buying things at a brick-and-mortar store.
When shopping at a physical store, you're less likely to walk out after grabbing a shopping cart, filling it with items, and then remembering you had to be somewhere else.
You just don't leave your shopping cart there and walk out, do you?  
But we do this often when we shop online.  
While shopping cart abandonment is not likely to happen in a physical store, it happens extremely often online, much to the dismay of eCommerce store owners. 
In fact, cart abandonment is so frequent that it costs e-marketers about 2 to 4 trillion per year. 
And the thing with eCommerce is that a high shopping cart abandonment rate equates to lost sales.  
Given the large economic impact, cart abandonment solutions are becoming a priority for eCommerce marketers.
In this post, we will discuss why is shopping cart abandonment bad, why does it happen, and how you can reduce it.
What is Shopping Cart Abandonment?
Shopping cart abandonment refers to when a potential customer adds items to the shopping cart and starts the check-out process for an online order but terminates the process before completing the purchase.
The shopping cart abandonment rate is an important metric for eCommerce sites to keep track of because a higher abandonment rate indicates poor user experience.
The rate helps to figure out the percentage of users who start with a purchase intent do not complete the purchase for any reason. It will also help understand the level of eCommerce customer engagement at any time. 
Reducing cart abandonment has a positive impact on sales and revenue. Hence, optimizing the checkout flow should be the core area of focus for online retailers.
You can calculate the cart abandonment rate with the help of the formula below: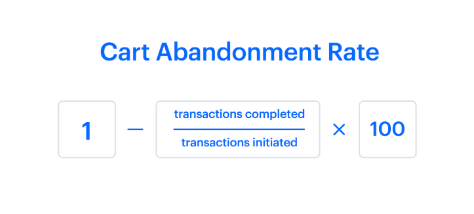 Online Shopping Cart Abandonment 
Any item that enters the shopping cart but never reaches the transaction stage is considered cart abandonment. A digital shopping cart abandonment is a key part of the online buying process for retailers and they need to keep an eye on that.  
Ecommerce Shopping Cart Abandonment 
Shopping cart abandonment is an "eCommerce" term that is used to denote a situation where a shopper adds items to the cart but abandoned it rather than completing the purchase. The products thus not purchased are termed abandoned. 
What Does Shopping Cart Abandonment Do?
Car abandonment can affect e-commerce stores of any size. And in most cases, it negatively impacts the conversion rates of web stores, leads to a reduction in Ad CTR, which ultimately causes a loss of revenue.
Shopping Cart Abandonment Rates and Statistics 
When it comes to making purchase decisions, customer behavior is always hard to predict. And this makes one thing very clear: shopping cart abandonment rate is something that will never be easy to control. This problem will continue to nag eCommerce stores worldwide as long as there is shopping. However, having a good knowledge of shopping cart abandonment stats and knowing the related facts can help stores curtail the problem to some extent.   
Here are some interesting statistics that show the impact of shopping cart abandonment. 
Reasons for Shopping Cart Abandonment
According to the Baynard Institute, 50% of shoppers abandon carts when they are met with costs such as shipping, tax, and fees. It was found to be the number one reason for abandoned shopping carts. Further 28% of shoppers abandon carts due to the site wanting them to create an account, making this the number-two reason shoppers don't go through with their purchases. 
The products you have on offer may be everything your customers are looking for, but you shouldn't let small things you're overlooking be the reason you're losing out on sales. Here are some of the key shopping cart abandonment reasons to know – 
Complicated checkout process:

A lengthy and complex checkout process is one of the main reasons for shopping cart abandonment. More steps slow the user from finishing payment and make it difficult. As customers are looking for a simple, convenient process, any additional steps hurt your user experience.

Higher shipping costs:

When hidden costs are added when a customer adds an item to the cart makes the customer rethink for purchase. The additional fees, taxes discourage them from making the final purchase.

Poor website experience:

Unexpected problems with performance such as crashes or slow loading ends up giving a poor user experience. Customers usually look for faster and more seamless shopping experiences.
Negative Effects of Shopping Cart Abandonment 
Shopping cart abandonment has always been a huge problem for retailers as it impacts various facets of their business. Right from sales to conversions to revenue, effects of shopping cart abandonment are varied and they hit brands on a frequent basis. So, it's important for retailers to keep the impact of cart abandonment to a low level and maintain their profit. 
There are many reasons why shopping cart abandonment is a problem for retailers – 
Genuine customers may face the problem of product unavailability when stores face digital shopping cart abandonment effects on inventory due to needless loading up of carts and their subsequent abandoning.

Loss of revenue is quite common with online stores that experience the damaging effects of shopping cart abandonment more often than they would like. 

Stores that face the influence of shopping cart abandonment are forced to bring a change in their marketing and pricing strategies which results in loss of capital on labor. 

The regular occurrence of cart abandonment can put a strain on serves and when that happens, servers slow down, and therefore customers experience a poor UX. 
How to Avoid & Reduce Shopping Cart Abandonment
There could be many possible causes for shopping cart abandonment, which can have a negative impact on sales revenue. When figuring out how to avoid abandoned carts, the key points that need to be considered are the reason shoppers leave without buying and what you can do to change it. You can do it by looking at analytics data and identifying dropoff points, conducting user research and surveys, or comparing your checkout flow to competing sites.
Here is a quick summary of the best practices for those looking to know how to reduce shopping cart abandonment rate significantly.
While cart abandonment is indeed a huge problem that can't be avoided or reduced completely, you should nonetheless think of using proactive chat triggers to keep this issue to a minimum. 
Let's take a look at some actionable things you can do to minimize the negative effects of digital shopping cart abandonment.
1. Provide a Comprehensive Product Description
If there's one thing you need to focus on, it's making sure potential customers know exactly what they're getting when they add something to their cart. Nothing is worse than taking the time to select your ideal cart full of products only to realize down the line (at payment time) that some element of your order is not what you originally expected, or it's out of stock.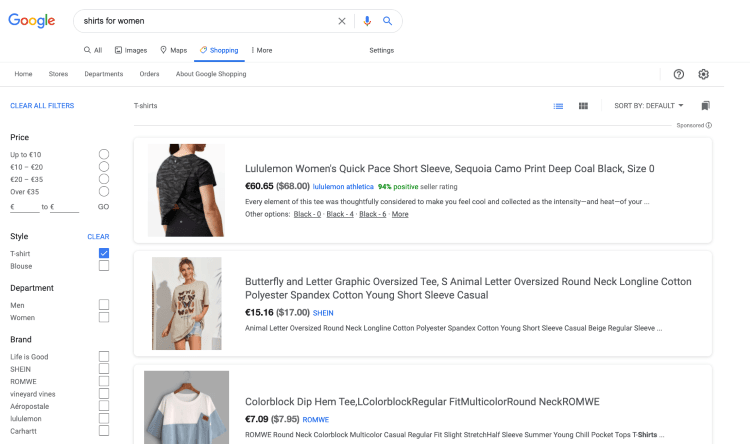 Don't underestimate the power of having all your product content in one easy-to-access place ready to be pushed to your online store. You can easily centralize your product content by using a PIM tool. Supply potential shoppers with everything they need to know to aid in their purchase decision, helping them to feel sure they have made the right choice.
Don't skip out on simple things like including multiple good-quality product images from different angles. Access more tips on how important a good product descripti0n can be.
To summarize:
Add multiple product photos from every angle to give a 360-degree understanding to your customers.

Use high-resolution images to show every aspect of your product. 

Take your customers on a journey that shows how they will benefit from buying your product.
2. Provide Real-time Assistance  
"Businesses that use live chat increase revenue".
Implementing live chat can have a significant impact on sales. It is an excellent channel to maximize conversion rates and optimize ROI. It helps to connect with the agent in real-time and get answers instantly that helps customers make quick decisions of sales. 63% of customers said they were more likely to return to a website that offers live chat as opposed to one that doesn't. 
Live chat is one of the most preferred channels over the reactive communication channels. Hence, implementing live chat can be the key factor to improve the conversion rates by providing real-time sales assistance.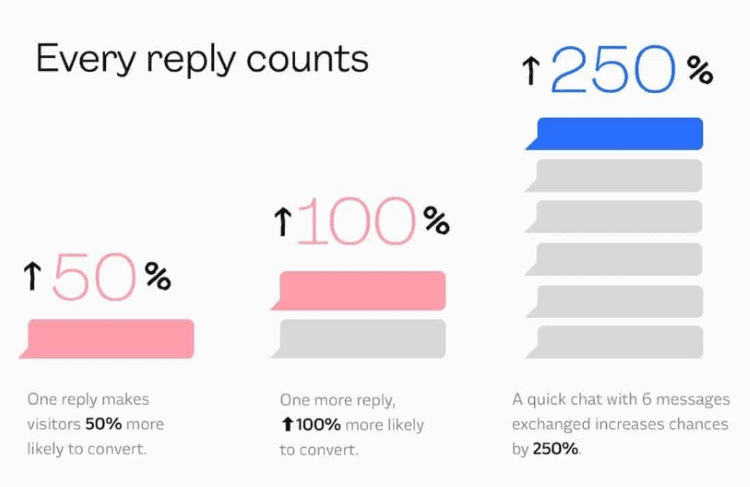 Live chat helps to get insights into real-time visitor analytics to help you target them effectively. You can send personalized proactive messages to your website visitors with the right product recommendations, show them discount codes or chat with them to decrease the abandonment rates.

Thus, having live chat as part of your digital customer engagement strategy helps you to reduce cart abandonment and increase your sales.
To summarize:
Implement live chat to deliver real-time sale assistance and increase your conversion rates, which can ultimately lessen the digital shopping cart abandonment effects to some extent.

With live chat analytics, you can gain valuable insights on visitor activities to provide assistance in the right way that encourages them to make final purchases.
3. Make the Checkout Process a Breeze 
Narrow down the payment process to as few steps as possible so that it can be over in the snap of a finger. It's crucial to include a progress indicator or bar on your checkout pages, so shoppers can see exactly what the process looks like and how long it will take. 
Pressing the "next" button again and again without knowing where it ends can very easily result in shoppers giving up and taking their hard-earned money elsewhere.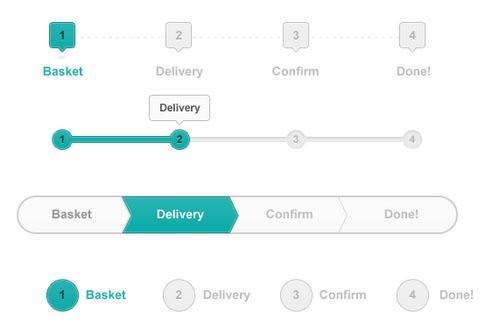 Take into account the fact that shoppers are also shopping from different devices, whether it be mobile, laptop, desktop, or tablet. Make the checkout process as smooth as you possibly can on all devices, and that the design is considered for all screen sizes and dimensions.
To summarize:
Make the payment process as few steps and as seamless as possible so that your customers can complete the checkout process without any friction.

Include a progress bar to update customers about the checkout process.

Make sure your website design is responsive to cater to different devices.
4. Offer Guest Checkout
Shoppers don't want to have to create an account and input details if they are first-time customers and just want to make a quick purchase. If you create this barrier, there is a good chance they will bounce to another store that will allow them to complete the checkout as a guest. Giving shoppers this opportunity creates the freedom for them not to feel pressured to do anything and will naturally come back if their overall experience with you was positive.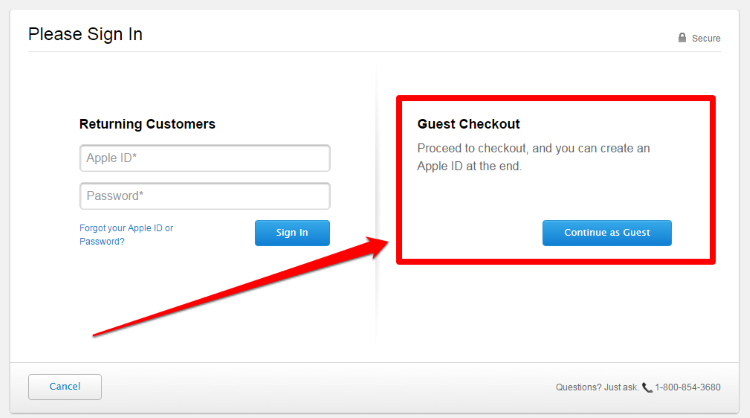 Of course, marketers will have to deal with the fact that, at first, they will not have access to all that desirable data from shoppers. However, if your customers have a positive experience, they are more likely to be return customers who will enter details in order to receive certain incentives you can offer them. 
To summarize:
First-time shoppers will likely bounce if they have to create an account in order to buy. Try to remove any possible friction from the buying process.

You need to put effort to make the overall experience positive to ensure return customers.
5. Use Data Analytics to Monitor Abandonment Rates
Ecommerce product analytics are crucial to the success of your online store in general, and product analytics can help you keep track of the reason why shoppers are leaving without buying. It is not a situation where assumptions can do any good. 
Collecting your product data, analyzing it, and aggregating it could be a game-changer for your sales numbers. Identify the flow and see where the customer may drop out, then optimize accordingly.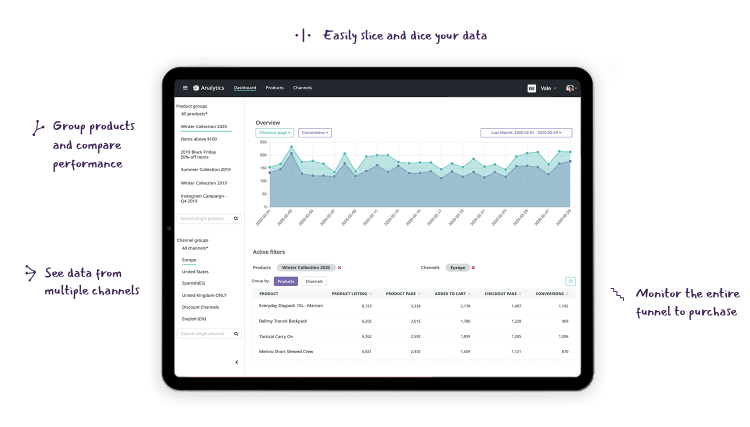 By optimizing product listings on your eCommerce store or on marketplaces makes it more likely that the right people will see your products and that you will end up losing fewer sales to cart abandonment.
To summarize:
You need to use eCommerce product analytics to gain crucial data on your product performance

Analyze and aggregate data in the sales flow in order to optimize for more sales. Turn data into insights, and insights into actions.
6. Be Crystal-clear About All Costs – Especially Shipping
It is so important to remain transparent about any delivery charges and extra costs. A last-minute cost that comes off just before the last stage of the buying process will put shoppers off and very likely will mean a lost sale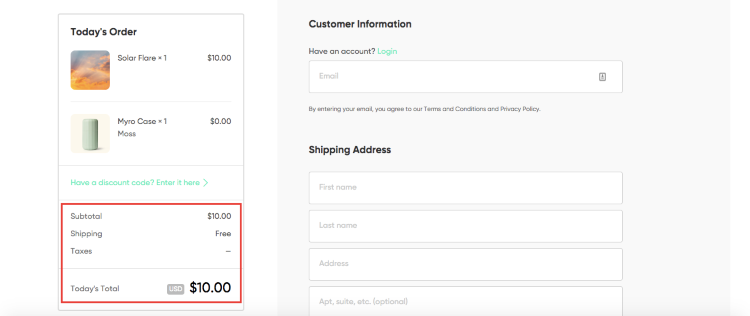 If you can, provide free shipping, even if it means slightly having to increase product prices. It's all about how you frame it, and shoppers will feel significantly more comfortable going through with a purchase that will be delivered to them free of charge. 
To summarize:
You need to maintain complete transparency about all costs, taxes, and fees. Shoppers are less likely to abandon carts if shipping is free

You can provide free shipping even if it means slightly increasing product prices. 
7. Give Your Customers Multiple Payment Options
Having multiple payment options is another straightforward implementation that could be the difference between missing out on a sale and cashing in. Make sure to provide as many methods of payment as possible so that shoppers can choose the one that works best for them at the time. It makes everyone feel catered to, and you end up with more perceived credibility to boot.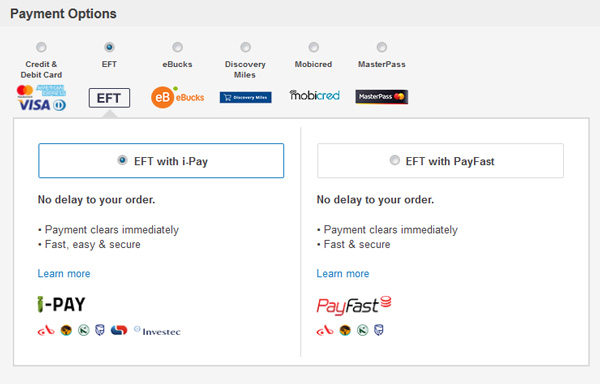 Make sure to also show security badges or logos as close as possible to transaction forms in order to gain your customers' trust. Shoppers won't feel secure if they have to input personal details and credit card information into a site that they feel is lacking necessary trusted information.
To summarize:
You should provide various payment options to increase convenience for your customers and stay true to eCommerce trends of the time.

Consider showcasing trusted security badges or logos during the checkout process.

Note that shoppers are skeptical. They won't share payment details if they don't feel the site is secure. 
8. Offer Money-back Guarantee or a Refund Period 
The last thing you want as an eCommerce store owner is for your customers to feel doubtful or hesitant. So, you need to explore and implement shopping cart abandonment solutions to give value to customers. 
By providing them with a money-back guarantee you are figuratively standing with them through the purchase process and telling them everything is going to be alright. This strategy can also help if you want to increase online sales of your store. 
Shopping online involves a certain element of risk when your customers can't feel or see the product in real life. They want to know that when they make a mistake and choose something they later change their minds about, they can easily reverse the transaction at no extra charge. 
Remove any possible conflict and keep your customers happy. At the end of the day, you want to do everything in your power to make a lasting experience to ensure they will be return customers. 
To summarize:
Shopping online comes with the added risk of the product not being what was expected. Having a refund option encourages customers to take the risk. 

Give shoppers peace of mind when buying by offering a money-back return period. It helps to create a positive experience to ensure return customers.
9. Avoid Forcing Customers to Subscribe

You wouldn't appreciate being pushed to sign up to receive a newsletter when shopping at a brick-and-mortar store, so why push it on your online shoppers?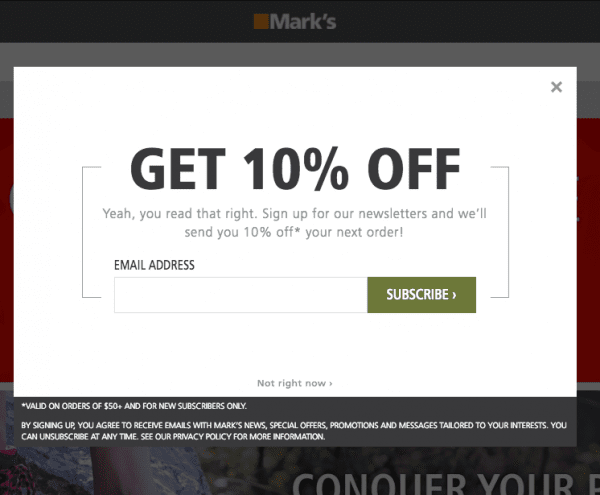 Customers will sign up to receive your communications when they are good and ready, so carry on providing them with quality service and they will naturally follow if they want more. Keep the option to sign up open, and incentivize with coupons or discount codes, but don't push it in your customers' faces or make it something mandatory.
To summarize:
You should never force shoppers to sign up. It brings a negative impact on your brand credibility.

Leave it to your customers. They will sign up only if and when they are ready.

You can Incentivize signing up with coupons or discounts, but don't be pushy.
10. Make Sure Your Site Has Clear CTAs and is Easily Navigable
Make it easy for shoppers to navigate through the path to purchase. Another important point here is page speed. According to Fundera, the rate of cart abandonment can increase by 75% if your site loads slowly. 
Time-strapped shoppers are not going to sit around and wait for your pages to load, so make sure to prioritize this.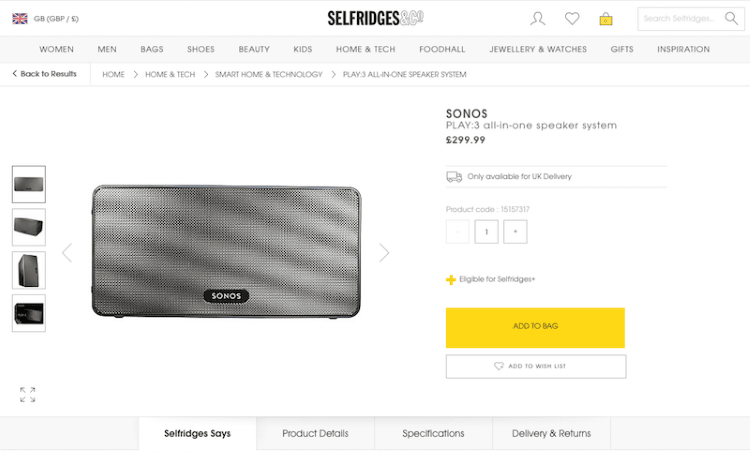 Make sure shoppers know where to click and where they'll be taken when they do. There is nothing worse than being overwhelmed with loads of messaging and buttons and being lost in the multitude of pages, words, and visuals that many brands have. 
Today's shoppers are being bombarded by messaging, ads, and CTAs, so try to strive for standing out in the crowd and providing them with a clear and obvious path to the actions you want them to complete.
Just like the physical layout in a brick and mortar store is crucial to leading a customer through it, your site should mirror the experience. This is how CTA buttons could herald be the beginning of social commerce for your business. 
To summarize:
You need to check your website loading time. Shopping cart abandonment increases if pages load slowly.

Make it clear for shoppers to know which actions to take. Your online store should mirror a physical store
11. Don't Allow Shopping Carts to Expire
Shoppers will not be happy if they spent time building their shopping cart, only to come back in a few hours and find it has expired. Make saving carts effortless or offer to save cart contents automatically. 

With the various channels and devices customers are using to shop today, you need to be sure that a cart will be saved and the same cart automatically comes up on any of the various devices the customer is using.
To summarize:
You can save the shopping cart items automatically. It is quite frustrating for shoppers to see empty carts when they return again.

Make sure that cart contents are carried through across devices.
12. Make Sure the Delivery Process is Smooth and Trackable 
You want to show that you are transparent as a brand, and strive to get orders to your customers as quickly as possible. If customers have access to a delivery timeline and can see the process and each step being fulfilled, they will not be made to sit around and wonder where their order is. 

Allow customers to choose between an email or SMS update when their order is ready, in transit, and when it is about to arrive. By providing them with this, you are also cutting down on your workload of manually replying to queries about where your customers' orders are every step of the way. 
To summarize:
You can provide customers access to a delivery timeline to track the entire progress.

Maintain transparency with the time taken to deliver items. You can also offer email or SMS updates for delivery stages.
13. User-generated Content is Just as Vital
User-generated content allows fans and influencers to be ambassadors for your brand. Allow them to do the legwork for you while adding credibility and trust to your audience.
Including user-generated content into your email campaigns can be one way of doing it, or you can add the content directly onto your product pages. It will also improve customer experience in some way.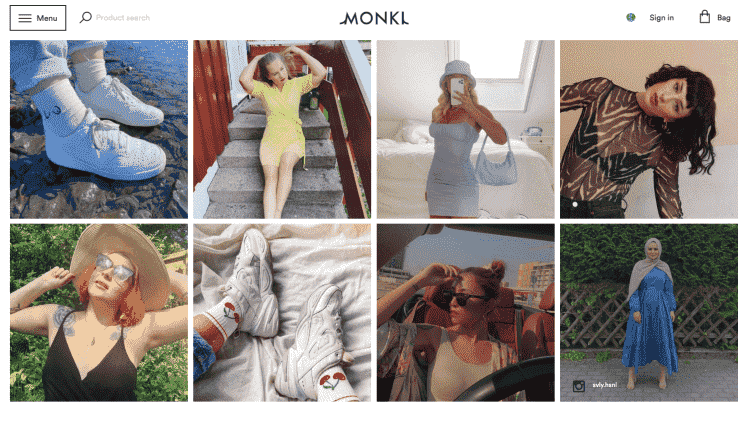 An example of this working well can be seen by fashion brand Monki, who adds authentic images of 'real people' wearing their products under the product shots of models. This helps browsers to get a better idea of what products look like on someone who is not a model in a professional photoshoot. 
To summarize:
Use authentic lifestyle photos of real people to see the product in action.

Try using user-generated content in your emails or on product pages as well.

UGC content on social media works very well, remember to interact with the influencers.
14. Send an Email or SMS Reminder
If you personally reach out to a shopper via email to ask why they abandoned their cart, you might find that the reason is that their card details didn't work, or a coupon code they had wasn't accepted.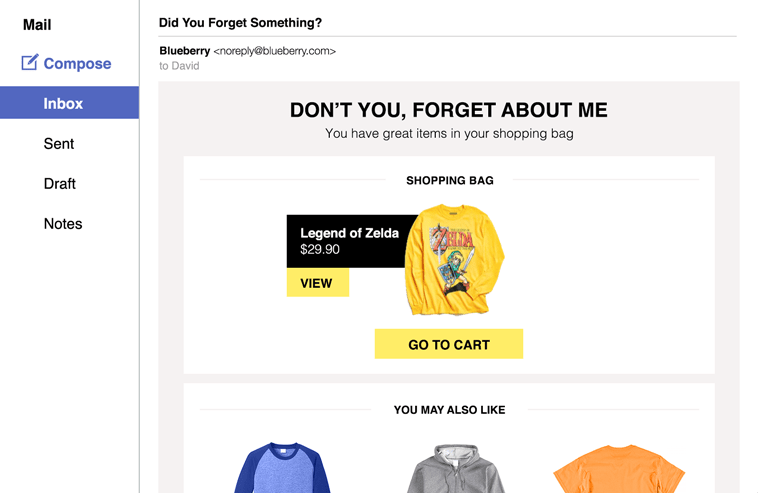 Solving these issues and giving the shopper personal service can go a long way with your brand image, as well as providing you with insights you can make sure to implement to avoid future similar problems.
An SMS reminder is another way to go when reaching out to shoppers who have abandoned their carts. You want to make sure that you are not filling their inbox, however, or coming off too clingy. 
So, if you want to know how to avoid shopping cart abandonment, the best way is to look for various customer engagement examples, implement innovation and provide value to customers.  
To summarize:
Try to reach out to customers personally to find out the reason why they abandoned their carts

With the help of the insights, you can improve the gaps and reduce shopping cart abandonment rates.  

It is a good practice to send SMS reminders for cart optimization.
15. Re-engage Lost Customers with Retargeting
When you use retargeting, you are bringing qualified leads back to your online store and this can have an even bigger impact when you are making the retargeting ads personalized. Toss aside the generic ads, and instead try to retarget your shoppers with the exact products they were checking out or added to their cart. Retargeting is a fine line between stalking and allowing your customers to be reminded of and easily access items they previously took interest in.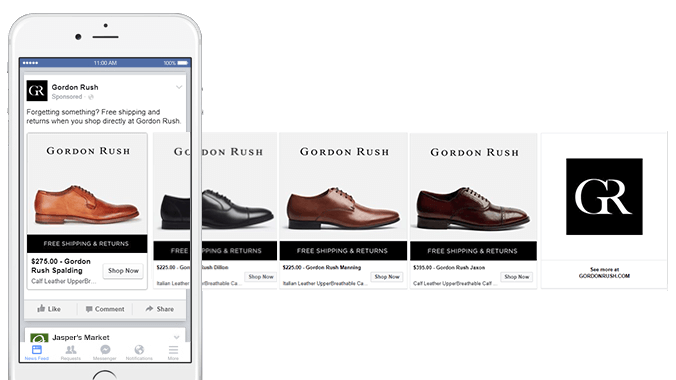 Make your retargeting dynamic and with some careful selection and a bit of luck, you may be able to win at least some of your shoppers back. The aim is to transform the potential sense of annoyance with convenience when you aim to get carts checked out.
A study done by 99firms showed that investing in retargeting ads for customers who have abandoned their carts can boost conversion rates from 8% to a whopping 26%.
To summarize:
Retargeting can be one of the great shopping cart abandonment tools to get your qualified leads back to your store.

Avoid retargeting customers with generic ads. Your aim is to reduce annoyance and boost convenience when retargeting. 
REVE Chat as a Tool for Avoiding and Reducing Shopping Cart Abandonment  
Cart abandonment is a big challenge whether you're prepared or not for it. 
But yes, having the support of the right tools and software can help if you want to know how to reduce shopping cart abandonment to some extent.
With REVE Chat, you will get AI-powered chatbots and live chat to integrate with your store and manage the effects of cart abandonment to some extent. 
The use of chatbots fills the gaps between what customers want and want they should get. And you can use them for triggering messages at various stages of the sales funnel.
This is how you can stop buyers from ditching the purchase.  
Similarly, you can benefit from our Live Chat for E-commerce & Retail and reduce cart abandonment by ensuring timely support to customers in the sales funnel. 
Final Thoughts 
In an ideal world, shoppers would complete every interaction with your brand. But this is unfortunately just not the case.
So, you need the right tools at disposals to stay one step ahead of your competitors in terms of making your customers complete the path to purchase. 
You can sign up with REVE Chat here, take steps to use AI-driven bots and live chats to counter the risk of cart abandonment rate.  
Make sure to have your product content complete, up-to-date, and consistent across all channels as it will ensure your carts are not being left midway through checkout. 
Turn hesitant browsers into decisive shoppers that can't wait to get their hands on your products by implementing these simple and actionable practices into your strategy.