REVE Chat integration with Drupal 7.x
REVE Chat Module Installation Instruction
Following instruction is for Drupal 7.x  To get newer version please visit: For
Drupal 8.x
Upload the Module
Download the REVE Chat Module.
Login to your Drupal administration and go to 'Modules'
On the 'Modules' page click on ' Install new module' and choose the downloaded REVE Chat modules zip file and click on 'Install' button to install the module.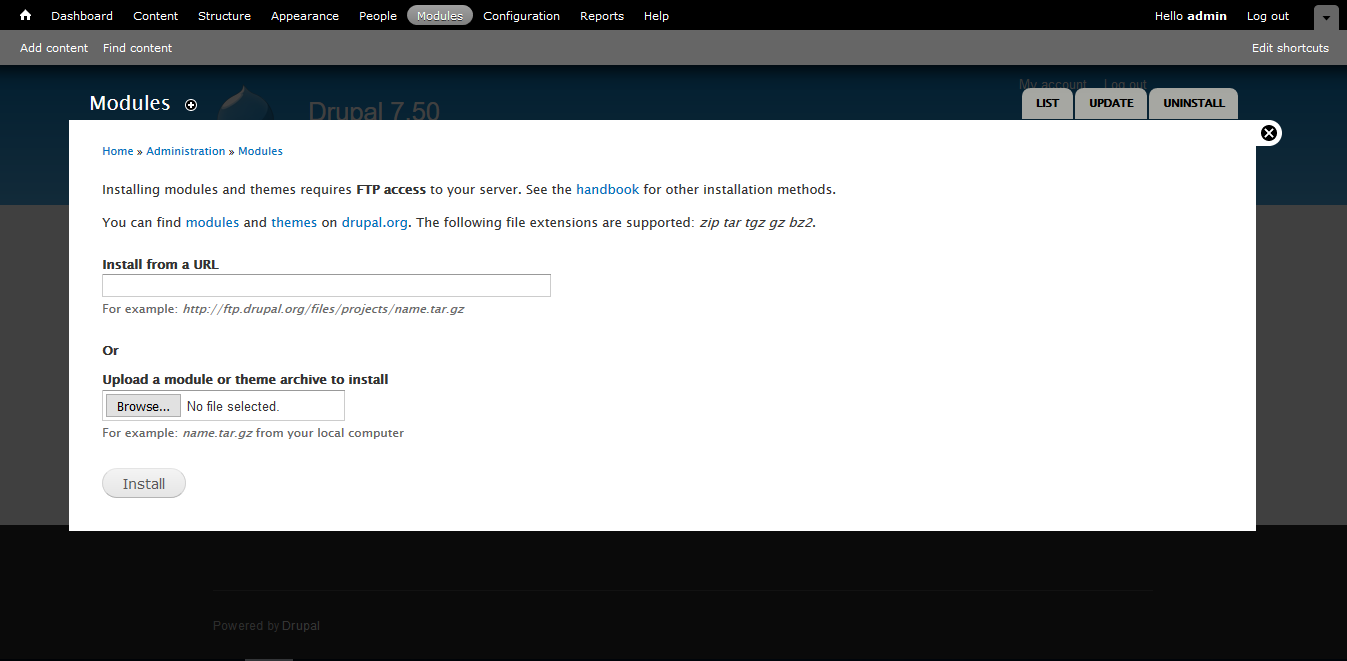 In some case, you may need to provide your FTP credentials. Please provide this and click "Continue"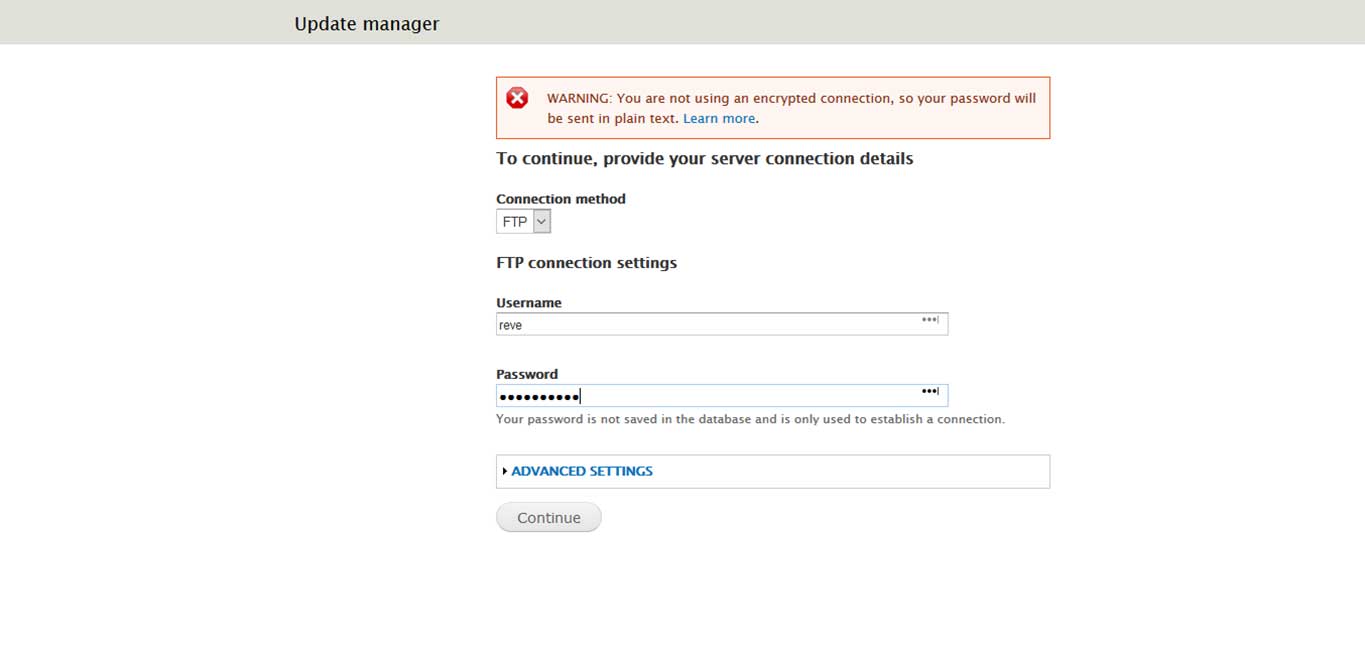 Enabling REVE Chat module:
Go to module page in your Drupal admin panel.
Find the REVE Chat module in the "Other" section.
Check the checkbox and click on "Save Configuration" Button.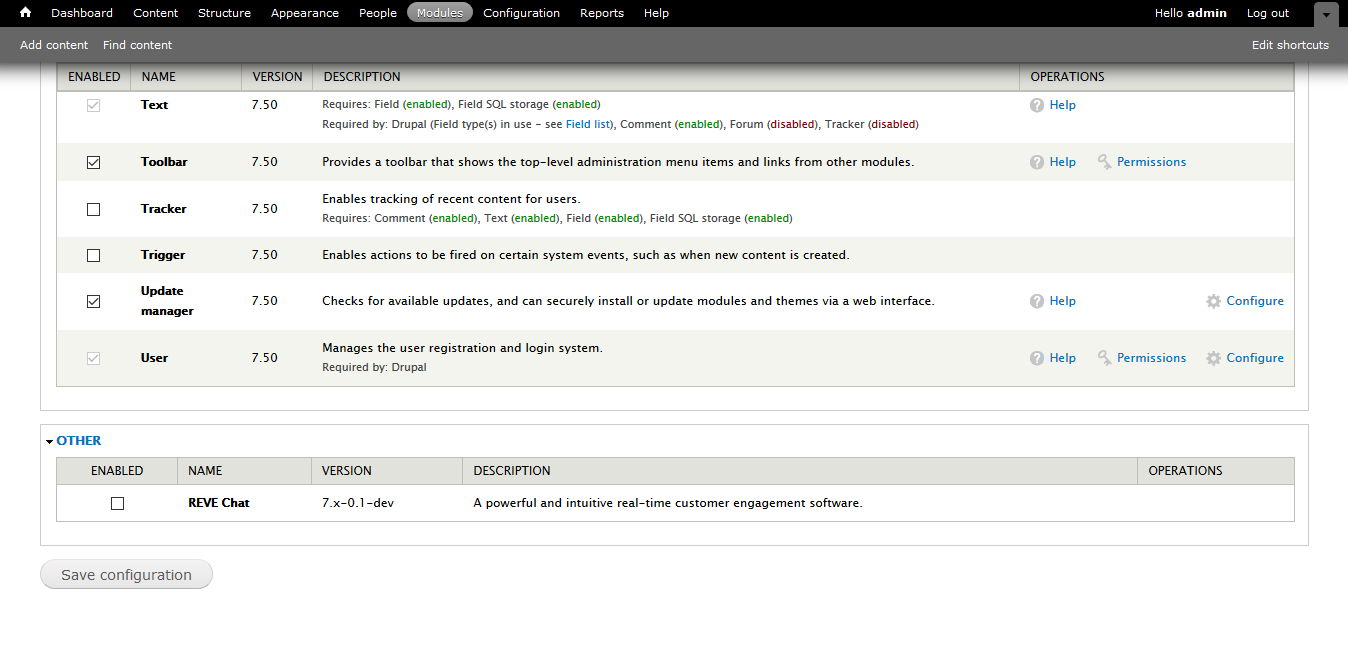 Manage Permission
Go to "People" page from your admin panel.
Click on "Permission" Tab.
Find the "REVE Chat" module.
From here set permission for "REVE Chat" module.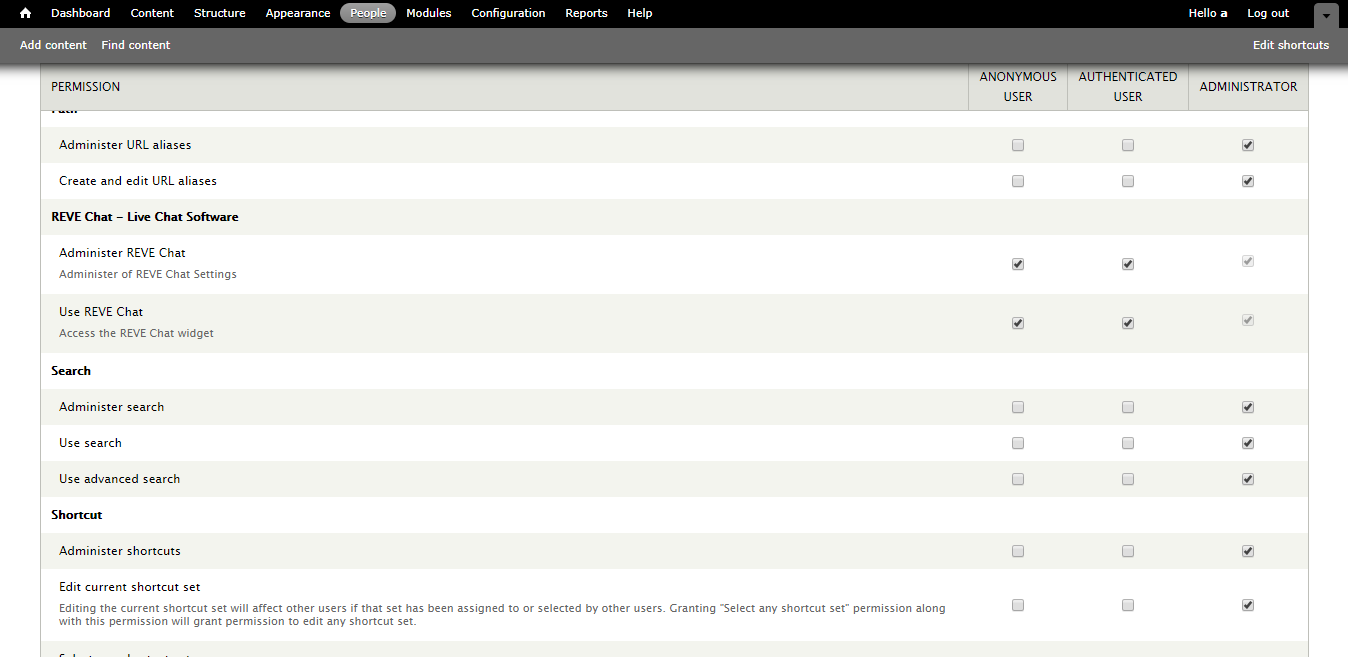 Configure and Signin/signup
Go to the configuration page.
Find the "REVE Chat" in this page.
Click "REVE Chat Settings".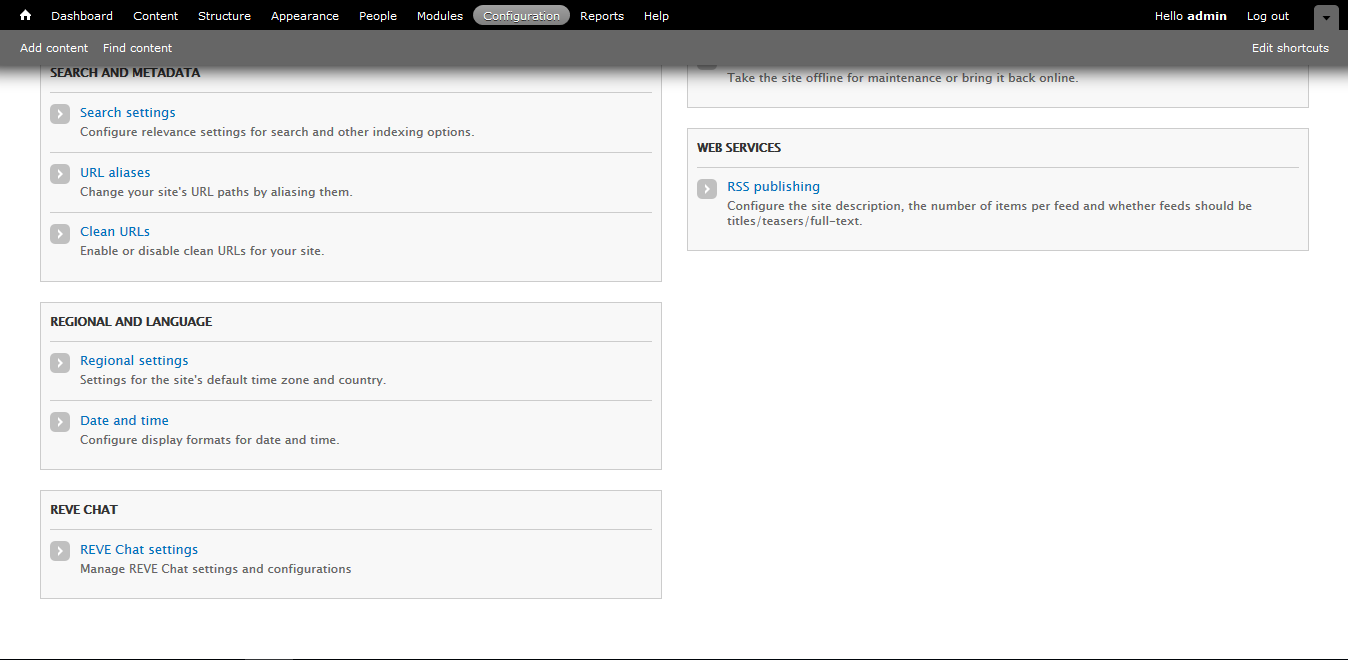 Choose the option whether you want to sign in or sign up.
Fill the form and you are done.
Integrate REVE Chat by installing the widget script:
Now go to https://dashboard.revechat.com/. If you already have an account then please login to the dashboard using your email and password. If you do not have any account then please sign up.
After login to your dashboard go to "Customization > Widget Script" from sidebar. Copy the script from here.
Go to Structure > Blocks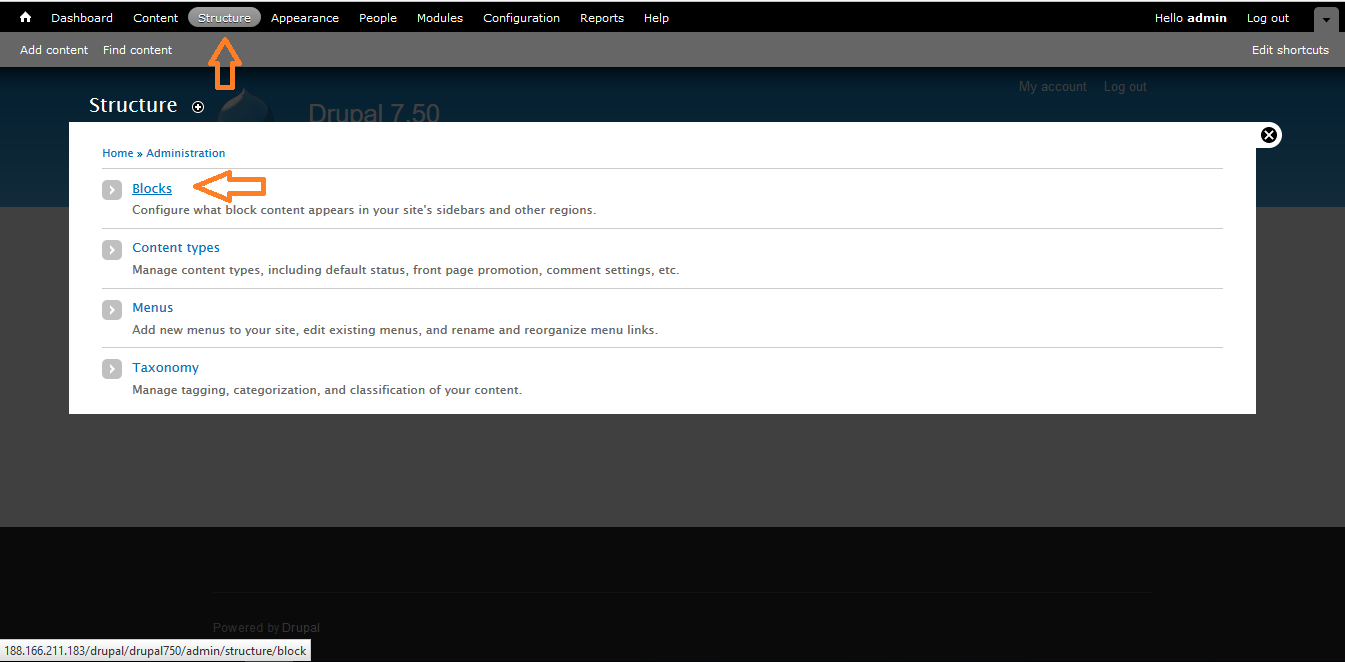 Click on Add Block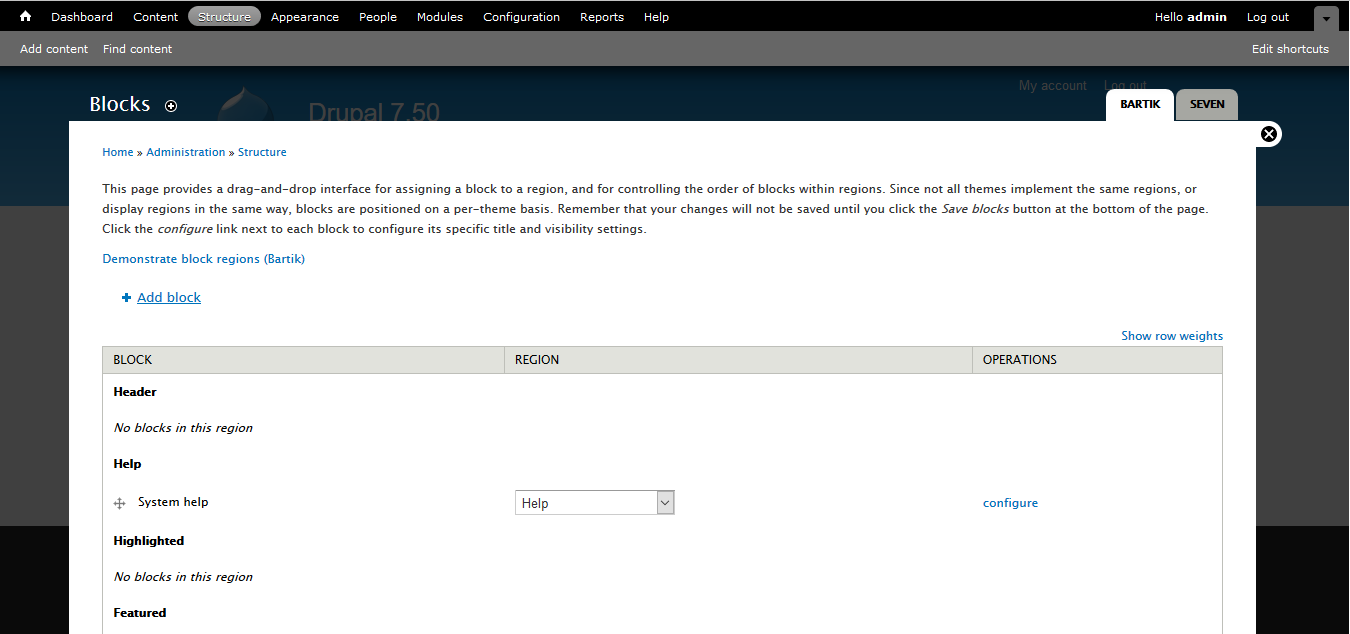 Give Block Title, Block Description, in Block Body field please paste the widget script that you have copied earlier from REVE Chat dashboard. Now select Full HTML as Text format and save.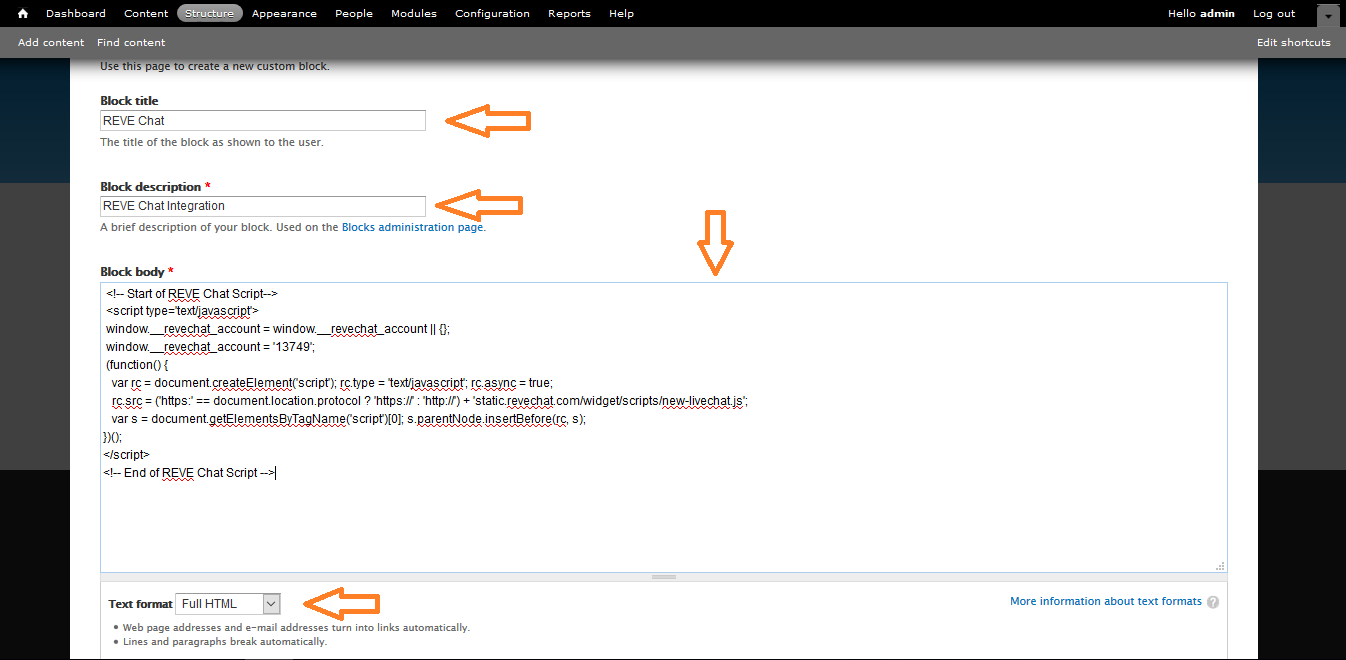 Go to Structure > Blocks and find out the newly created block.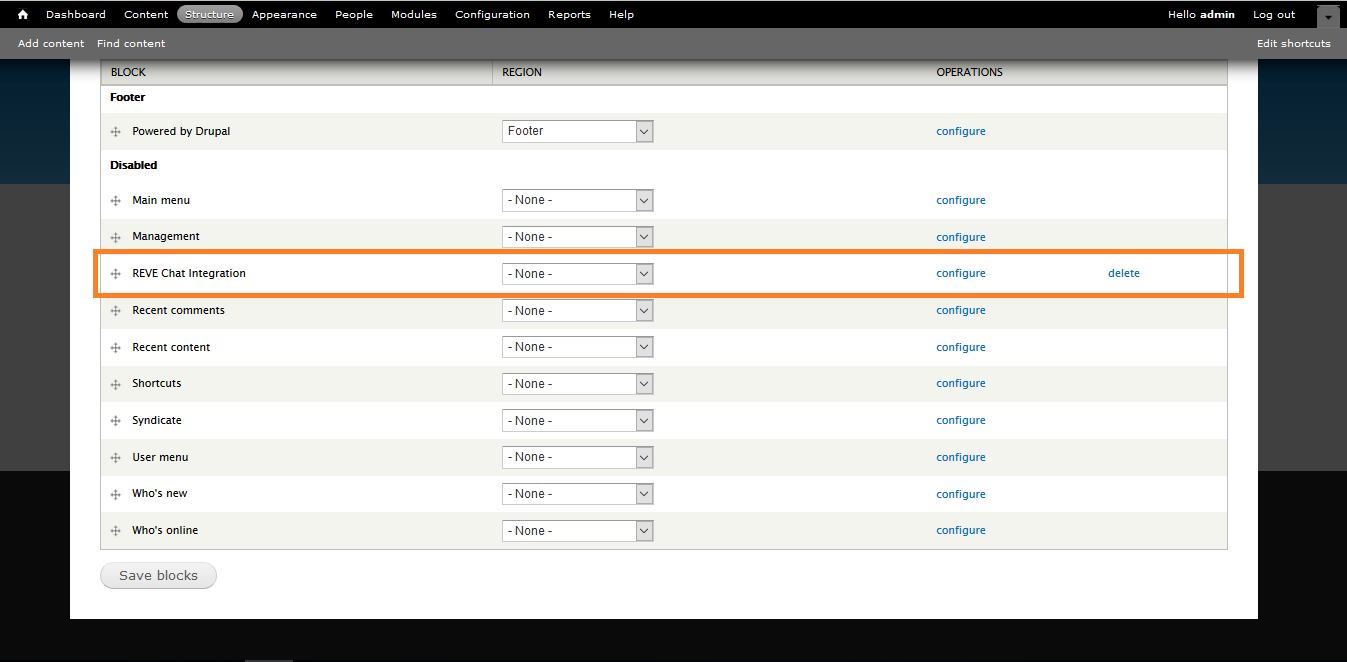 Select Footer from dropdown list and click "Save Blocks" Button