2017 is just around the corner and we will see several newly emerging trends in e-Commerce. Without innovative ideas and coping up with the new trends, your online business will lag behind. To boost your online sales, it's high time that you meet the growing expectation of your customers.
How will you provide the best options for your customers? Let me help you out here. Let's discuss the top trends and predictions for 2017 that will dominate the e-Commerce industry.
1. Go mobile!
You must have heard about the importance of making your website mobile responsive from everywhere, but let me repeat the same as it is one of the most important online retail trends for 2017 and still a valid point.
As per Google, Now a days more searches are now on mobile than on the desktop. Google has already started working on 'Mobile- First Web Index.' So, now it's more important to make your e-Commerce website mobile first and provide the best customer experience.
2. Increasing dominance of social commerce
Gradually, social commerce has started helping e-Commerce brands to expand far beyond the existing online boundaries. For increased brand loyalty and customer retention, as an online shop owner, you must understand the techniques of social commerce and identify the new opportunities and trends.
      Here are some examples of the recent online retail trends in social commerce:
Facebook's "Buy" button allows to shop products online without leaving the Facebook page.

Amazon allows customers to add products to the shopping cart by typing #AmazonCart.

Hashtags (#) and different CTA buttons has made the purchasing process easier.

Services like Soldsie helps retailers to get valuable referrals from Instagram.
3. Video content will dominate the buying behavior
[Tweet "73% more visitors who watch a product video will buy that"]
Do you know that products will be sold more if you create videos for them? People think that videos explain products better. In 2017, more importance will be given to product videos and the overall content marketing. Expect product videos to become one dominant component for online sales conversions.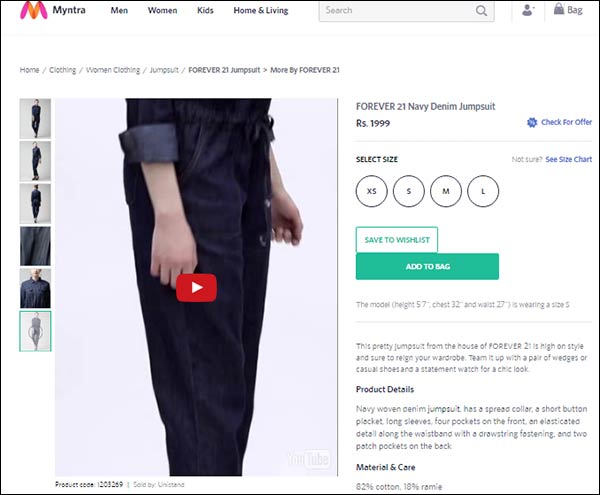 4. Customer support through live chat
Customers want instant assistance and if they don't get it, they simply leave the website as nowadays they have so many other options to choose from. Excellent customer support will be on top priority and more and more online store owners have started using live chat assistance on their e-Commerce websites.
[Tweet "56% of shoppers prefer Live Chat over other communication methods."]
Website chat software helps to provide instant assistance, offers voice call, video chat, Facebook chat and so many other advanced features. If you have not added live chat assistance to your website then this is the high time that you should get one for your business.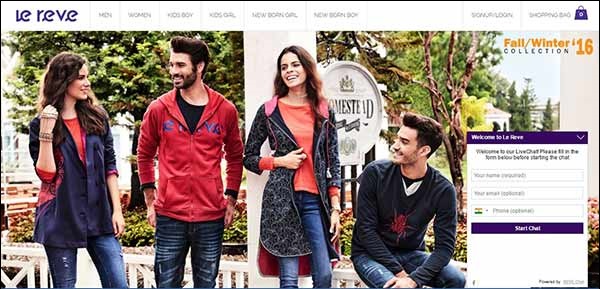 5. Artificial intelligence
This year, content marketers have started to experiment with some machine generated content. They tried to get product descriptions through a list of specifications. Though it's still in the pipeline, but it has become a hot topic of discussion in the e-Commerce industry.
So, 2017 will witness the usage of machine generated content under the term 'artificial intelligence.' It has several forms like automated translation, offering personalized content and predicting what exactly to write etc.
6. Same day delivery service
'Same Day Delivery' is nowadays one of the hottest topic in e-Commerce business. Amazon Prime has begun the trend, but with some location based limitations. Though, it's yet not popular, but very soon it will be a very good option that the e-Commerce business owner will start to offer. Trust me, it will be in high demand, so all e-Commerce retailers should be prepared beforehand.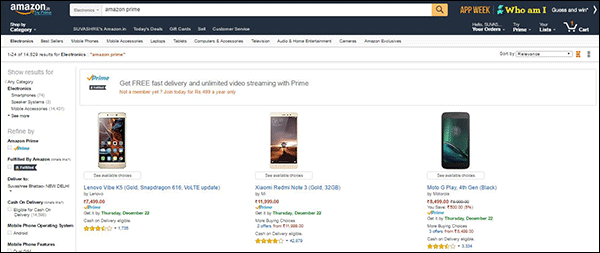 7. More payment options
Offering different payment options for your e-Commerce store always results in more sales conversions. Credit cards and net banking are the two most popular payment methods available for quite long but customers always wish for more. Options like Google Wallet, BitCoin, PayPal, V.me by Visa, MasterPass by MasterCard, ApplePay, gift cards, prepaid cards are gradually becoming popular trends in e-Commerce and businesses already have started adopting those. 
Over to you!
Anything missed out?  Share with us in the comment section.