Now that global consumers are able to purchase nearly anything they wish on whatever device they want, the eCommerce experience has dramatically changed. Hence, providing an excellent eCommerce customer engagement is not only helpful for business, it's a necessity for customer retention. As consumers increasingly rely on online shopping, their expectations for better CX also continue to rise, which is why eCommerce customer engagement is absolutely critical today.
73% of all people point to customer experience as an important factor in their purchasing decisions. 
Living in a world of abundance-choice situations, the benchmark of quality should be judged in terms of customer satisfaction. However, customer satisfaction is often the result of customer engagement. 
Whether you have just set up an eCommerce business or have been running one for years, you might need to take a closer look at the quality of your customer engagement practices and eCommerce enhancement. 
What is E-Commerce customer engagement?
Ecommerce customer engagement is defined as the emotional connection between a customer and a brand. Highly engaged customers buy, promote, and show more loyalty. Providing outstanding experience is an important component of your eCommerce consumer engagement strategy.
A fully-engaged customer contributes more revenue than average. If you don't have a solid customer engagement strategy for your eCommerce store, you could be missing opportunities to interact with customers and build strong relationships.
The key reasons why eCommerce customer engagement matters are as follows:
Increase customer retention
A solid e-commerce customer service experience can keep up to 84% of customers from leaving over something as simple as returning a product. Also by connecting emotionally with clients impacts the customer lifetime value that is four times greater than without that personal touch.
Create brand ambassadors 
When customers feel closely engaged with your brand, they tend to share their positive experiences across social media channels and also recommend you to their friends and family.
Increase customer loyalty
Engaging customers in emotional relationships, which go above and beyond mere transactional purchases, helps forge stronger ties between them and your company. That's why engaged customers are 5X more likely to stick to the same brand in the future. 
Reduce the sales cycle
Customer engagement includes providing information proactively and helping your potential customers determine if your products or services are the right fit for them more quickly. 
11 Practical ways to improve E-Commerce customer engagement 
Building your online store on the best eCommerce platform or following the modern payment methods is not just enough. There are always some ways to make the best of it. 
Here is a list of useful tips to increase customer engagement in eCommerce.
Let us comprehensively discuss the different strategies to increase customer engagement in your online store.
1. Employ digital tools to engage customers in real-time
Offering a top-quality shopping eCommerce experience to your shoppers should be an integral part of your customer engagement strategy. Implementing digital eCommerce tools helps to engage customers in real-time and deliver higher satisfaction.
Here are the popular customer engagement tools that impact the growth of your online store.
Live chat
79% of consumers prefer live chat because it provides them with immediate support at the time they need it. Live chat is the best tool that delivers exceptional value in terms of engaging visitors in real-time and increasing customer satisfaction. With eCommerce live chat, you can also reduce additional support expenses and gain a competitive advantage.
Brands like Intuit and Sam's furniture incorporated live chat and had a significant increase in sales conversions. 
Key ways how live chat helps to boost your eCommerce engagement.
Engage customers proactively

– For those visitors who just browse or compare prices, proactively engaging with them when they need help, increases the chances that the visitors will convert into buyers.

U

nderstand customer pain points

– Live chat empowers agents to tap into the pain points of the visitors and provide the best solution.

Gain insights into customer behavior

– Live chat helps to learn a lot about your customers based on their visited pages. Post-chat surveys are the best way to collect instant feedback to get relevant information.

More sales via mobile

– Most of the customers use smartphones to trigger any action as mobile has revolutionized the eCommerce business.  Live chat helps to integrate a mobile chat window and can guide the customers to complete the purchase.
Data says retailers that use live chat experience an order size increase between 100% and 300% when customers chat with a representative before making a purchase.
Visual engagement tools
Visual engagement has the ability to assist your customers in real-time. And faster engagement means more realistic chances of successfully converting a user into a potential buyer. Tools like co-browsing and video chat help eCommerce companies achieve new milestones as far as customer service is taken into consideration.

Cadillac Canada launched Cadillac Live, a "digital showroom" that enables patrons to video chat with an agent in real-time. The service lets shoppers ask questions live and view Cadillac models based on their needs — all from the comfort of their own home or office. Their dedicated site Cadillac Live, empowers customers to schedule a call, preview a session, and get a 360–degree virtual tour of the showroom.
Key ways, visual engagement tools help to improve eCommerce customer engagement.
Reduce cart abandonment

–  When a customer is unable to find what he is looking for, he will most probably abandon his cart and look for the same product somewhere else. Co browsing along with the customers helps them to find the right product and reduces cart abandonment.

Assist in complex transactions –

Usually, customers drop their carts when it comes to filling out personal data on order forms or enter a credit card number because of usability and security issues. Agents can guide customers to complete bigger transactions via combining co-browsing and video chat solutions.

Guide complicated sales

–  For products that require advanced customization or a high level of customer input, guiding through the process via co-browsing can increase the likelihood of completing the sale.

Eliminate confusion during purchase

– One reason due to abandonment happens due to confusion of complicated checkout processes. Initiating a co-browse session during checkout, agents can guide customers through the steps to purchase completion.
Visual tools help to understand what the customer prefers and provide customized service, which boosts sales conversion. Co-browsing when combined with video chat and live chat lets the agent provide a human touch to the entire transaction. The customers can instantly contact the agent and get their queries resolved within no time. This leads to customer satisfaction and trust-building which in turn leads to greater goodwill.
2. Enhance conversational commerce with bots
Messaging channels such as Facebook Messenger, WhatsApp, etc have gained popularity amongst today's digital customers. 67% of consumers prefer using messaging apps when interacting with a business.
Chatbots perfectly fit into the eCommerce space. Bots can be deployed on online platforms, enabling you to assist your customers wherever they are, with ease. 
Argomall is an eCommerce store based in the Philippines selling consumer goods. Their bot enables customers to find out key information about Argomall (including delivery details) as well as ask questions and talk to an Argomall support agent.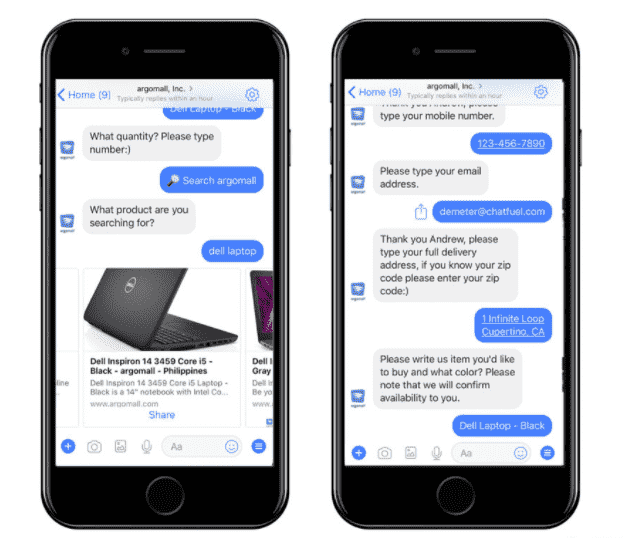 The bot was created with two key goals in mind i.e. to help streamline the sales process and to improve live chat and support experience, enabling customers to chat with an agency at any stage of the sales process.
How bots can fit best for customer engagement of your eCommerce site.
Provide personalized experience – Customers are more likely to make a purchase from a brand that provides personalized experiences. You can use a chatbot template for e-commerce carousel and provide personalized experiences at all customer touchpoints.
Recommending the right products

– Bots are widely used to

improve customer service

, suggesting customers find the right products or services. Bots provide a more streamlined user experience and save them an unnecessary hassle.

Predict user's intent – AI-powered chatbots have the capability to detect intent and follow up with relevant conversation flows to engage and delight customers. When you trigger a bot based on the user's intent, you don't miss out on sales opportunities. This is how a Shopify or WooCommerce chatbot helps grow your online store. 
Engage customers 24×7

– Bots are always available to engage customers and answer their common queries instantly. They are easily scalable and reduce the number of support tickets.
3. Deliver omnichannel customer experience
Omnichannel e-commerce is a unified e-commerce experience for your customers no matter which digital device or platform they are using. It is essential because research shows that 73% of online shoppers use multiple channels while purchasing online.
Having a well-defined omnichannel e-commerce strategy foresees that customers may start searching on one channel and move to another as a progression of their online purchasing journey. For nailing omnichannel customer experience, the need is to scale the customer support across all channels available.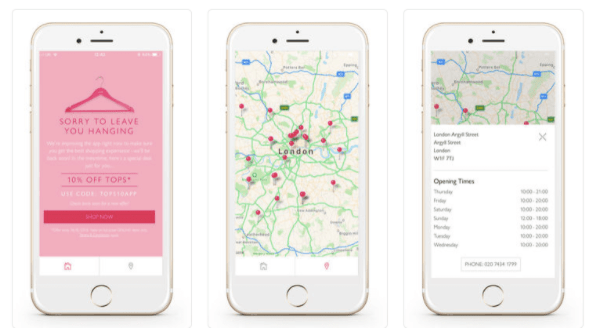 Oasis is a U.K. fashion retailer that's fusing its eCommerce site, mobile app, and brick-and-mortar stores into a simple shopping experience.
Key benefits of omnichannel eCommerce that impact customer engagement.
Consistent brand message

– Having omnichannel eCommerce provides your customers with cohesive messaging about your brand. No matter where a customer encounters your brand, the messaging is always the same.

Proactive customer support – If a customer is reaching out through Facebook Messenger, active customer support should be available. The same is the case for website and app support. Redirecting customers across channels for reaching out for support is not a good practice and you can avoid that by switching to an omnichannel contact center platform. 
Understanding your customer journey

– Omnichannel eCommerce allows us to collect and merge customer data from multiple channels. Further, it gives you a full picture of customers and their behavior, which gives you the power to personalize your customer journey.

Personalize customer experience

– Understanding the customer journey helps you personalize your customers' experience. Creating a personalized experience is essential to omnichannel customers as they have a

30% higher lifetime value

over shoppers who only purchase using one channel.
4. Minimize hassle check out process
How often do you get customers close to buying, then lose the sale? 
The checkout process encompasses the specific steps a consumer must take when completing an eCommerce purchase. The checkout process is the grand finale for an eCommerce website. It is where the prospect finalizes choices about the product, selects any add-ons, confirms shipping options, then provides payment.
Shopping cart and checkout abandonment account for up to a 70% loss in sales on average.
The below image shows the major reasons for abandonment at checkout.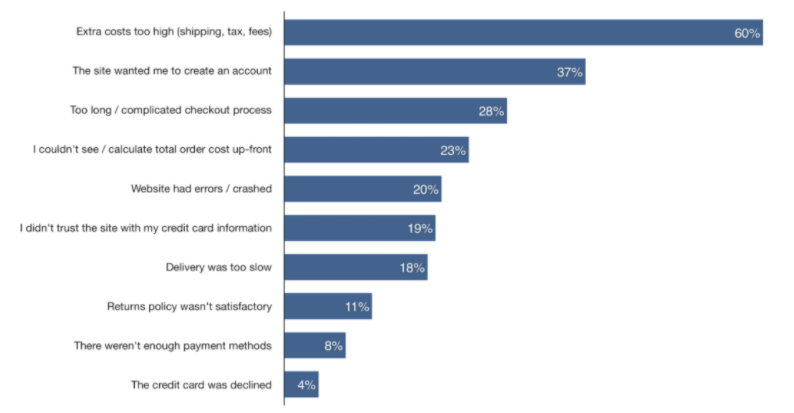 The visitor's journey from awareness to interest consists of a series of decisions visitors make. But failure during the checkout process is like losing being close to the goal line. 
Keep it simple

– Reduce header and footer on checkout pages to help remove distractions.

Reduce alternative navigation at checkout –

It is most effective once you create a great checkout flow so that consumers do not feel lost and simply leave.

Provide live chat support

– Offering chat support can reassure prospects and help to get answers for their queries.

Prevent shipping cost surprises

– The easiest way to do this is to offer free shipping. It reduces checkout abandonment significantly.
5.  Include customer reviews
Customer reviews are essential in creating social proof. They are great ways to inform potential customers what items sell best and are of good performance and quality. Customer reviews and eCommerce website profits go hand in hand. 
Users spend five times as long on sites when interacting with negative reviews, with an 85% increase in conversion rate.
Potential customers read reviews a lot and it can assist the buying process making it easier and more convenient to decide. Good reviews are a sign of customer loyalty, and businesses that have a lot of positive reviews tend to grow their revenues twice as fast as their competitors. 

By understanding exactly how your business will benefit from customer reviews, you can work on a strategy that will help you to get more of them.
Key benefits of customer reviews to boost consumer engagement in your eCommerce store.
Simulates consumer's buying decision –

Users are highly influenced by reviews. Positive customer reviews get to the end of the purchase.

Feedback improves your business

– You can use the feedback you gain from receiving customer reviews to get a great insight into your products and website. If there are things that can be improved, then this is the best way of finding out. 

Increase confidence in new customers

– If a product has good ratings, customers tend to rely more on, thus increasing the confidence of new consumers.
Develop strong customer relationships

– Online review websites will give you the opportunity to develop a close relationship with your customers. You are also able to get genuine opinions from a variety of customers. By staying connected with these customers, you can help to ensure that they will buy from you in the future.
6. Delight your customers 
Engaging with your existing and potential customers should never be undervalued. It should be taken as a priority to your customer retention strategy.
Experiencing a 'wow moment' can undoubtedly change the perception of the customers and elevate the customer delight experience. It can also help to build long-term loyalty and trust in your brand.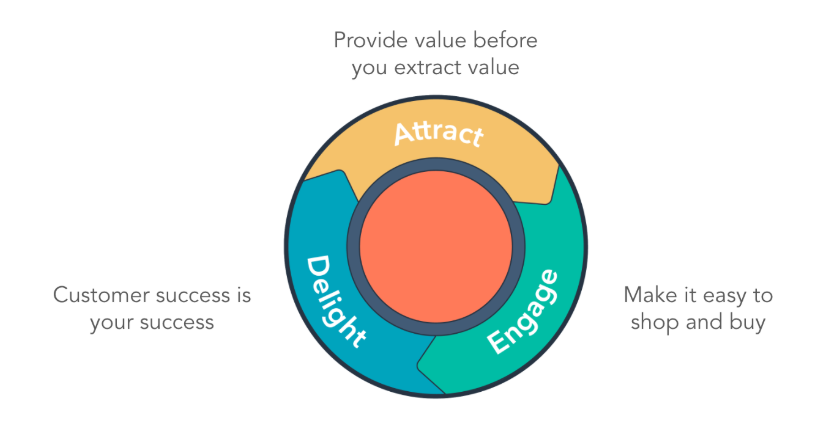 Delighting customers is not just meeting their needs at the moment but is about establishing an emotional bond between brand and buyer. Furthermore, it acts as an investment in your business by increasing customer lifetime value (CLTV).
The key is to make sure that what you have on offer will entice the type of customers that you want.
Here are some giveaway strategies to improve eCommerce consumer engagement.
Special discounts

– A strategy that appeals to your customers' sense of "something extra" will always be a winner. Discounts or offering a small extra service for free instead can make your customers happy.

Personalized gifts

– Listen to your customers and offer giveaways that appeal to your customers. Surveys are the best way for what customers really want.

Send thank-you video

– Customers impressed by your thank-you video will share and spread the word about your services. Following simple and short messages is recommended.

Offer gift cards

– Provide gift cards that bring value to your customers. Such cards offer customer flexibility, meaning the customer can choose whichever of your services they need most. 
7. Extensively use social media activities
Including social media in your digital marketing strategy can boost business profits. It is one of the best ways to use social proof if you run an eCommerce website or any business online.
Online stores with a social media presence have an average of 32% more sales than those that don't. 
A strong social presence enables you to slice and dice the content you create and reach out to your audience through it. People share stuff online that matters to them, hence when you create content that matters to your audience and provides them in a format that is easy for them to digest, they share it. 
Best practices for engaging users across social media.
Post regularly

– Keep your brand at the top of people's newsfeeds with engaging and entertaining content. Frequent posting keeps your brand visible for customers, reminding them that you exist and have something interesting to say. 

Use images

– Images greatly increase interaction rates for all social media platforms. Research has shown that Facebook posts with images have an 85% interaction rate and

i

ncrease retweets on Twitter by 35%.

Practice social listening

— Engagement is a two-way street. Hear what people are saying about your brand and respond to criticism in a constructive and positive way. If users have valid complaints, don't just acknowledge them, address them.

Social monitoring

– Social medial monitoring tools like

HootSuite

help to track shares, re-tweets, likes, and keywords associated with your brand to determine who is seeing your social media posts and how they're responding. Make sure you know how to measure customer engagement on social media to boost the chances of conversion. 
Offer value

– Offer your followers valuable tools that they can use to improve their lives, like guides or templates. Invite your followers to attend an upcoming event or a webinar you're hosting where they can learn something new.
8. Authorize your customers with communities
Branded communities are 13% more likely to have an impact on customer experience.
Customers feel happier being a part of a community of their favorite brand. Building communities can benefit consumers to develop a positive feeling and improve your brand credibility. 
Communities can be used as a resource for sharing useful information about your eCommerce brand. A place where customers can interact with one another and your business add extra value to the customer experience both before and after the purchase.
Usually, customers trust other customers, when they intend to purchase. Thus, the sponsored community forum can be used to help to guide their buying decisions.
Southwest Airlines invested in an online community as a place for customers to share stories, exchange knowledge, and find inspiration from other members. 
The corporate blog launched by Southwest Airlines gives the customers behind the scenes a look at Southwest's involvement in the communities, information on products and services.

The discussion forum's taxonomy is aligned to common support inquiries, including boarding, check-in, general travel policies, international travel, rewards program, travel assistance for customers with disabilities.
9. Offer a customer loyalty program
Ecommerce loyalty programs are also known as rewards programs have a great impact on retention, purchase frequency, lifetime customer value, and referrals. Create a loyalty program that offers customers an incentive to buy more often or spend more on their purchases. 
The best part, loyalty program ideas can take any number of forms, but generally feature a system whereby points are accumulated that build increased buying power. The best offer can be a combination of free gifts, exclusive discounts, early product releases, and points for product redemptions.
Amazon, the biggest e-commerce company in the world, launched Amazon Prime is a paid program.

The loyalty program gives its members access to benefits consisting of two-day delivery, free streaming of videos and music for a monthly ($12.99) or annual fee ($99/$49). It also gives users a chance to invite a friend for a reward of $5 Prime Referral Credit.
Key benefits of loyalty programs on eCommerce customer engagement.
Retain existing customers

– Loyalty programs are the best way to make existing customers valued. It is important as it costs

5x less

to retain customers than acquire new ones.

Win back lost customers

– While it may seem inevitable that a certain percentage of customers will be lost over time, a loyalty program will allow you to identify, target, and bring back these lost customers.

Increase the lifetime value

– When you increase the frequency of customers shopping with you, you will automatically increase the lifetime value of your customer.

Create your best brand influencers

– Your best customers are buying repeatedly from you because they love what you are doing. A loyalty program helps you to take the first step, which is to identify your potential brand influencers.
10. Acquire customer feedback and improvise it 
Online feedback is a great way to collect deep and meaningful insights from your customers that enable you to keep your online channels up to par with their expectations.
Collecting feedback is a great way of reducing shopping cart abandonment, which is something that occurs in nearly 77.3% of online orders. Using exit feedback forms, you can collect insights into why your visitors are leaving the checkout process. 
Having feedback at your fingertips is quite like having the right metrics for customer engagement. Both can enable you to quickly uncover valuable insight in real time and immediately implement measures to drive improvements for eCommerce website performance and customer experience.
There are three workflows that you can set up to collect feedback efficiently at different moments of the customer journey for your online store. They are as follows:
Website Feedback – overall experience regarding the UI/UX of your site

After-checkout Feedback – overall experience regarding the website and checkout funnel

After-delivery Feedback – product-specific and regarding the delivery
11. Create engaging content for your audience
An engaged audience is more than some prospective customers. The key to creating engaging content lies in the balance of three factors – something that your audience likes, something that is related to your brand,  it adds value to the readers.
ASDA creates content for their YouTube channel, Mum's Eye View. They curated it keeping customers in the mind.

They have benefitted immensely from their video content marketing tactic and get new views and followers with every video they upload, without fail.
Tips to increase consumer engagement for your eCommerce store.
Create customer-centric content

– The ideal way to target content for customer engagement is by curating relevant consumer-focused content – means content 

that your customers want to see and make them happy.
Understand customer pain points

– Figure out the demographics of your clients, their needs, pain-points and align content in accordance to create a sense of relatability and keep customers hooked. 

Segment your target audience

– Consider sending an abandoned cart email for those shoppers who've left products in their carts. You can boost engagement by including real-time user reviews in that email.
Building eCommerce consumer engagement for future
Ecommerce businesses that just focus on selling are going to lose a lot of customers. Today's consumers expect personalized interactions and want to be treated as unique individuals. Moving ahead, customers will flock to the websites that have invested in eCommerce personalization. If your eCommerce business focuses on increasing customer engagement, you should be implementing personalization tactics that will have a significant impact on customers' lifetime value(CLTV).
Using customer data rightly helps you to offer customized promotions, recognize returning customers, and anticipate their needs. Personalized customer service experience is able to deliver six times more transaction rates than generic communication, so it's worth making the effort.