In the digital era, customers are highly knowledgeable and rely on customer experience examples to associate with a brand. When it comes to choosing products or services, they want the complete value of investing in them. Hence, customers always choose businesses that provide the best quality parallel to their budget.
Great customer experience goes a long way in giving people a good perception of your business. If there is a 5% growth in customer retention, the company profits will rise by 25% to 95%. 
At the heart of all this lies customer experience. In today's time reviews and word of mouth clearly outshine any other marketing strategy. Hence, creating the best customer experience example will help you to acquire new customers and retain the existing ones.
What makes the best customer experience?
Regardless of industry, no business can afford to offer a lackluster customer experience. Quality customer service is essential to business success for a myriad of reasons. How you treat your customer base will affect your retention rates and ultimately your bottom line. 
A totally satisfied customer contributes 2.6 times as much revenue as a somewhat satisfied customer and 14 times as much revenue as a somewhat dissatisfied customer.
Here are the key factors that influence customer service experience:
Consistent support

– When businesses follow a simple mantra, "be there where your customers are" and offer consistent support across all the online & offline channels like websites or stores, customers receive the best multichannel messaging experience.

Response time

– When customers reach out to you and get real time assistance their satisfaction level increases. Delivering instant response to customers sets a great customer experience example for other businesses to learn.

Service etiquette

– Train your support team to be courteous and disciplined in terms of using positive language, practice active listening, be empathetic and make customers feel that you value them. It delivers a unique customer experience.

Self-service options

– When you develop comprehensive support content in the form of tutorials, product videos, FAQ pages, it helps customers to get the solution without reaching out to the support team.
10 Successful customer experiences examples 
Customer experience is not restricted to any specific sector. Investing time and effort into customer experience is usually the main focus of 68% of marketers.
Here is a list of 10 best customer experience examples that showcases how the top global organizations have decoded the secret behind providing outstanding CX.
Let us discuss the great examples of customer experience questions commonly asked and their key takeaways.
1. Happy employees make happy customers
"Internal customer experience determines the external customer experience" – Shep Hyken
When companies put effort into keeping their employees happy and feeling part of the company, they also go a step ahead to deliver excellent customer service. Good customer experiences are a vital part of the aviation industry as well. 
Southwest Airlines, the American Airlines company is known for maintaining an excellent work culture to make their employees happy and comfortable. They created a healthy work environment that consisted of teamwork, work values, and motivation.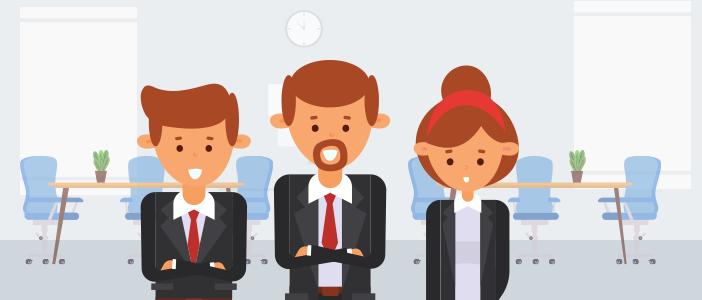 What Southwest Airlines did?
The airline company sets an excellent customer experience example by being considerate of their customers.
When a man traveled to Denver to see his grandson for the last time, got delayed due to heavy traffic and reached the airport 12 minutes after the plane was scheduled to leave. The pilot of the plane waited for the man prior to taking off.
Customer experience strategy best practices
When you treat your employees going the extra mile, they are ready to travel the same extra mile for you. 

You should motivate employees by appreciating good work and acknowledging it from time to time.

Never miss out on practicing training sessions for employees as an integral part of the company culture.
2. Collect customer service feedback 
Excellent customer service is the best way to build customer loyalty. Training on interpersonal skills like active listening, use positive words should be an integral part of your customer experience framework.
Listening helps to understand customer needs and concerns. It helps to align your services to their expectations. It applies the same to food and beverage brands. They need to understand their target audience to make their way to stand out.
SuperValu stores follow an innovative approach of collecting customer feedback to ensure our customers can expect the 'WOW' factor at all times.
What SuperValu did?
In order to know the real value of their products, SuperValu conducted discussions with 12 customers twice a month. They were offered questionnaires related to the price & quality of the product, service levels, and ad promotions.
The customer's feedback was positively recorded and further used to evaluate the store managers to enhance their planning procedure. Even Alaska Airlines does that and features as an excellent customer service example in the airline industry. 
Customer experience strategy best practices
You should offer multiple channels to customers to collect their feedback and incorporate them to build stronger products and services.

Make a practice to conduct regular surveys (online or offline) to collect customer feedback and impart them into the customer experience model.

When you implement customer feedback they feel a part of your brand and give goals to others on building great customer experience examples.
3. Use AI to giveaway better customer experience
Artificial Intelligence (AI) is being used greatly by companies to create digital customer experience examples. 
Casper, a small startup, attempted a trial over AI for the same. The company deals with mattresses, sleep-related items and also hosts a one-year convention over getting sleep in just 40 winks. The sleep experts at Casper developed a chatbot Insomnobot3000 specifically for those people who face problems in getting sleep (insomnias). 
How did Insomnobot3000 function?
The chatbot remains active between 11 pm and 5 am. One has to just text Insomnobot3000 from their smartphone and it starts. It might give you some advice or sometimes initiate an interesting conversation. The chatbot also helped Casper to collect basic customer data (phone number, email id) that was later used to send promotions and product information.
Customer experience strategy best practices
Deploy AI

chatbots

wisely to collect customer data and other details related to different attributes.

When you develop an emotional connection with your customers, you become an unforgettable customer experience example for them.
REVE Chat offers a range of customer experience tools that can add great value to the way provide support. Sign up to empower your business with top engagement tools and deliver value.  
4. Deliver personalized customer experience 
Personalization has always been in trend. You can create a personalized customer experience example by sending unique gifts and products to your clients. It cultivates customer loyalty and wins over customer trust.
Usually, it's pretty hard to know the interests of a first-time customer. Still, you have chances to delight your customers in easy ways as Laura Ashley did.
What did Laura Ashley do?
They delighted the customer who ordered bedding set by a surprise delivery of the product two days prior to the date of delivery. The surprise even doubled with a pair of lounging socks along with a personalized note. 
Further, the company centralized the information that all the branches will add to this surprise with a personalized note to connect with their customer and enhance the customer experience.
Customer experience strategy best practices
Follow simple ways to turn your first-time customers into loyal customers. For example- personalized notes, sending goodies on birthdays, anniversaries, etc. 

Look for ways to thank your customers and encourage them to become brand ambassadors for your business. Loyalty schemes and money-off vouchers have proven success rates.
5. Use live chat for better customer engagement
Live chat is one of the most preferred channels by businesses to connect with their customers in real time. 63% of customers are more likely to return to a website that offers live chat.
Implementing live chat is the best way to level up the customer experience. It helps to provide instant assistance to the customers, which is one of their top expectations.
What did U.S. Patriot Tactical do?
U.S. Patriot Tactical used live chat technology by using SMS to chat services that allow customers to start a live chat with their support expert just with a simple text message. 
To make communication faster, they displayed their "Text-to-Chat" phone number on their official website for order inquiries, status, and returns. It helped customers to connect with the support executive without any hassle and quickly resolved the issues.
Customer experience strategy best practices
Deliver real time support to your customers with live chat, which will boost their satisfaction and experience.

By using live engagement tools like video chat,

co-browsing

helps to deliver effective solutions in the first contact, also a positive customer service experience.
6. Create unique CX with social listening
Social media platforms are a great way for setting up amazing customer experience examples. It helps to engage with your customers in a conversational way and fetch consumer insights. 
By using various social listening tools like Hootsuite, brands can understand their customer preferences and can use them to enhance the customer experience.
Tommee Tippee responded to a tweet that went viral for a sippy cup. 
What did Tommee Tippee cups do?
Ben Carter, an autistic child used to drink only from the Tommee Tippee sippy cup. His father was looking for the replacement of a Tommee Tippee sippy cup that was a limited edition. He tweeted with a hashtag saying #cupsforBen and the tweet went viral gathering thousands of retweets and likes. Finally, Tommee Tippee declared to create a limited run of 500 of the discontinued cups, especially for Ben.
How a simple hashtag can make things happen. 
Customer experience strategy best practices
You need to be observant. Carefully listen to what your customer says and figure out their interests, likes, and dislikes.

Social media helps to actively listen to what your customers say or want from your brand and promptly respond in real time to what customers say about your brand.
7. Make your customers feel appreciated
Who does not like to be appreciated and customers are no way behind. So, never miss out on any chance to make your customers feel special. 
The Toronto-Dominion Bank, N.A. developed one of the best customer appreciation campaigns.  
What did TD Bank do?
It developed a customer appreciation campaign that makes it the best. It believed – 'Money speaks the best way'. So, the bank thanked customers by giving them money.
In the latest campaign, the bank also created a TD Thank You Account were they surprised millions of their North American customers at ATMs, in branches, and on the phone with personalized thank you messages and gifts.
AT&T thanked its Facebook fans when they reached two million fans by making over 2,000 personalized "thank you" videos. 
Customer experience strategy best practices
You should appreciate your customers by surprising them with creative ways of showing that you value them. 

By appreciating customers, you develop an emotional connection which increases customer loyalty and brand credibility.
8. Leverage bots to automate customer support
The food delivery industry finds it very difficult to establish profitable companies. Deploying a chatbot can help to manage orders and deliver at scale and create great customer experience examples. 
Swiggy, the Indian food delivery market, has now become India's fastest-growing unicorn.
What techniques did Swiggy employ to achieve such high success rates?
AI-based Chat:

Artificial intelligence-based chats help users in resolving their queries immediately. For instance, if you want to cancel an order, you can go to the chat option. There, you will be provided with several options, and clicking on them will automatically move the conversation forward.

Subscription Economy:

If you want to be a successful organization in the 21st century, then you must think about subscription-based services. For instance, Swiggy has the

Swiggy Super User

, Amazon has

Amazon Prime,

and so on. Subscription-based services help you in retaining more customers, thus keeping the flow of money continuous.
Customer experience strategy best practices
In the omnichannel world, artificial intelligence can be used to provide an excellent customer experience (CX) at any point of the customer journey.

Fetch data insights with the help of artificial intelligence and enhance the customer experience of your brand.
9. Practice real time engagement
One of the aspects of a better customer service experience is real time engagement. You need to create customer interactions that produce prompt engagement.
Microsoft has a strong presence on Twitter, with dedicated Twitter accounts to numerous themes including events, security, customer service. By covering all areas, Microsoft customers can interact and engage with every aspect of the brand.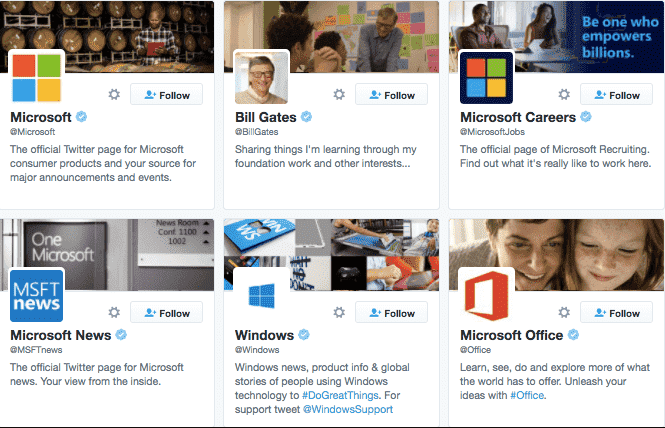 The different Twitter channels serve a different purpose but the baseline is engagement.
Customer experience strategy best practices
You can encourage engagement by simply asking questions to start conversations, take quick polls, ask for feedback, and comment on other blogs, chats, and forums.

You can curate content from your followers and also share user-generated content (UGC) such as photos or videos of your products through contests or other incentives.

Respond to your comments in a timely manner on social media. When you respond quickly, customers are more likely to feel that your business values their feedback and will remember your response.
10. Empower your team to go the extra mile 
Going the extra mile always pays back in delivering an excellent customer service experience. With the right team motivation ideas and tools, you can easily empower your team and make it feel confident in its ability. 
The Ritz Carlton is known for its award-winning customer service. One of the keys to its success is empowering employees to surprise, delight, and solve customer problems. 
What Ritz Carlton does?
One Ritz Carlton customer forgot their laptop charger in their hotel room. Before the customer had time to call the hotel, the charger was couriered to the customer.  
Ritz Carlton employees are empowered to spend up to $2,000 per day to improve the customer experience of any guest. All employees fall within this program, from front desk receptionists to house-keeping staff.
Customer experience strategy best practices
Empower your employees to take immediate action so that problems are solved quickly. When employees are fully engaged and empowered customers reap the benefits. 

Monitor employee engagement and make improvements. It is the key priority that goes a long way towards providing better customer service.  

Great customer engagement examples are created by employee engagement. Invest in training to make your employees capable of delivering a unique customer experience.
Lesson learned from the customer experience examples
Great customer experience is now an established part of any business strategy. The learnings from the best customer experience examples mentioned above, you can understand how you can enhance the experience at every customer touchpoint. 
Plus, there are a variety of customer experience tools that can help you redefine the way provide support. Sign up to strengthen your business with top engagement tools and deliver value to customers.  
Whether it's about sales or customer service, by following the above best practices, brands can truly differentiate and add significant value to their customers in both tangible and intangible ways.