User engagement is one of the most pressing issues for marketers today. Why? Because it helps businesses to build customer relationships and will ensure they choose your brand.
The increased focus and investment of companies in user engagement come as no surprise because increased user engagement can lead to an improvement in product user adoption.
User engagement is also among the important metrics when it comes to understanding how your product is being adopted.
It is essential to improve product engagement in such a way that your users are compelled to get habituated to your product and consistently use core product features. An absence of such engagement results in reduced product usage and ultimately leads to customer churn.

Before we dive deeper into how we can increase user engagement, let us first understand what it is and why it is the key metric for any SaaS or mobile app.
What is User Engagement?
User engagement is simply defined as the number of users who remain actively engaged with your product over a given period of time. User engagement measures whether users find value in your product or not.
It is important to track user engagement because it indicates the level of satisfaction that users have with your product. A reduction in user engagement is an indicator that some things are going wrong. User engagement rate can be measured through the following formula: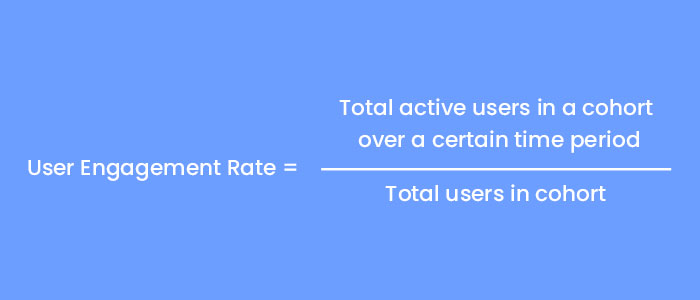 Why is User Engagement Analysis Important?
Businesses that track customer metrics often find it easy to deliver value. When you measure customer engagement metrics, you better understand the level of engagement. Measurement and analysis of user engagement can be profitable for companies in many ways. 
Here are a few reasons why.
Increase brand loyalty
Creating opportunities to increase user engagement encourages users to interact frequently with your product features. Through frequent interactions, users build a personal connection with your product. Such increased user engagement turns them into loyal brand advocates. 
Reduce customer churn rate
Increased user engagement indicates that the users are finding value in using your products and that the product's features are genuinely adding value to their lives. When users engage with your products on a regular basis, they are more satisfied thus reducing customer churn.
Provide a better product experience
Product experience refers to the customer journeys that take place within the product itself. Gathering user feedback and implementing elements that can increase user engagement will lead to better product experiences amongst users.
8 Actionable Strategies to Increase User Engagement
It is evident that companies should focus on user engagement for a better conversion rate, increased profits, and creating good examples of customer engagement campaigns.
Here is a list of effective ways to increase user engagement for your business:
Let us discuss the strategies to build a strong user engagement model for your business.
1. Provide live chat support
Providing live chat support can be extremely helpful to drive increased user engagement because it is one of the best ways to provide quick customer support. Live chat beats all other forms of user engagement because of its faster response rate which can lead to a reduced number of customer service tickets, increased customer loyalty, and improved conversion rates.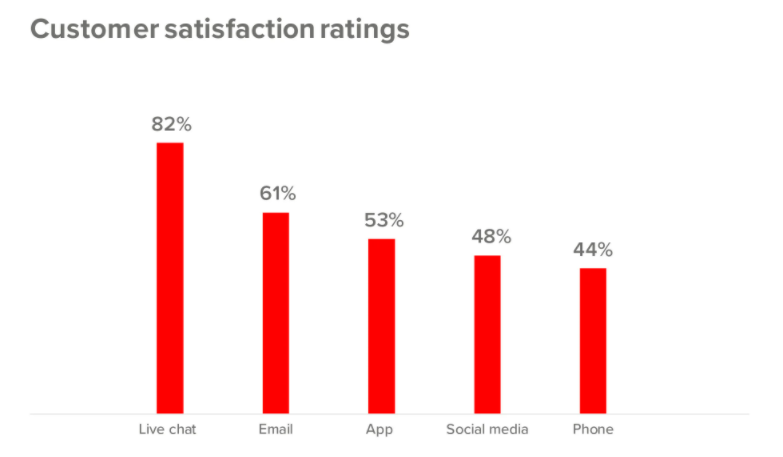 Studies reveal that 90% of consumers expect and consider an immediate response as a very important factor when they have customer service queries. This makes sense as we all have experienced situations where the lack of immediate resolutions to our problems left us frustrated.
Here are a few ways in which you can effectively use live chat to drive user engagement:
Integrate live chat options

with your product and actively initiate conversations with users to keep them engaged with your product.

Enable video chat options to provide more humanized interactions

with your customers. Live chat and video chat will significantly improve your customer satisfaction index.

Gather feedback from customers after a live chat session

to assess the satisfaction level that they have with your brand and to actively work on any existing gaps in your product.
2. Focus on product experience
Providing top-notch product experience is what differentiates mediocre businesses from leading brands today. In a competitive marketplace where everyone has similar products, valuable product experiences are what stand out.
Improving customer experience on your product can have a vast impact on increasing user engagement. When customers have more positive experiences with your product, they will feel more connected with your brand. Hence, there is no doubt about the fact that focusing more on adding value and providing a world-class product experience is one of the best ways to improve user engagement.
One of the best ways to

improve product experience is by optimizing your onboarding process.

The onboarding process can be optimized by offering comprehensive product walk-throughs, in-depth product tutorials, and sending onboarding emails to welcome the user on board.

Provide round-the-clock support to your users by using the power of AI. Provide self-service solutions consisting of AI chatbots

and a knowledge base that can provide quick and intelligent resolutions to your users almost instantly.

Focus on nurturing existing users by providing them with special offers and rewards.

Also, remember to focus on customer success by ensuring that your customers reach their goals quickly.
3. Personalize all customer communication channels
Did you know that 72% of consumers only engage with messaging that is personalized to fit their specific needs and interests?! Personalization adds the much-needed human touch throughout your customer journey and encourages your users to frequently engage with your product.
From the stats, it is evident that customers tend to engage more when the messaging is personalized. But personalization has gone way beyond first names today. Here are some tactics using which personalization can be used to increase user engagement:
Personalize users' onboarding experience

by understanding each customer's expectations with your product and tending to their specific needs during the onboarding. For instance, offer tutorials based on the customer's current expertise in the subject

Email marketing is another front where effective personalization

can drive increased user engagement. Segment your users into appropriate lists based on user journey stages, demographics, product usage metrics, etc., and send ultra-personalized emails to each of your email lists.

Personalized in-app messaging

can be super-helpful in increasing interactions with users. Set up personalized message prompts in-app so that engagement is increased.
4. Provide real-time assistance using co-browsing
Co-browsing is one of the best customer service solutions available today that many businesses have adopted. Co-browsing takes customer service to the next level by providing a collaborative medium for customer support agents to interact with your users in real time. 
Co-browsing solution empowers the customer support teams by allowing them to remotely navigate through the customers' browsers.
Such a transformative solution can be used for real-time troubleshooting as well as for helping customers better navigate through your product.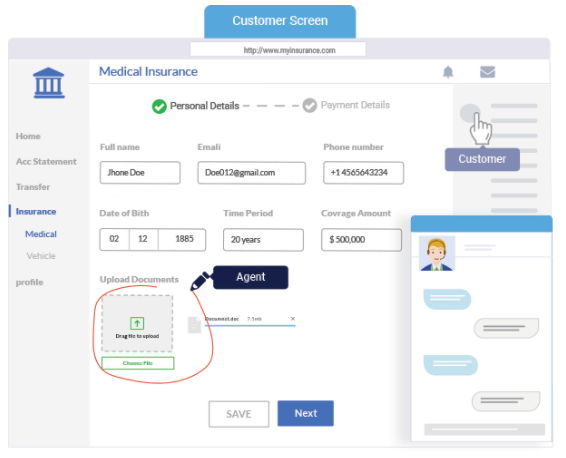 Such premium support is seldom possible using mere customer service phone calls or chats.
REVE Chat's live chat platform offers a complete toolkit of customer engagement tools that helps to increase user engagement through real-time collaboration. Sign up with REVE Chat and engage your customers better and offer quick solutions by identifying issues faster.
Empower customer support teams with co-browsing options

and let your customers know about this service. So, whenever your customer faces difficulty or technical issues while using your product, they will reach out for co-browsing assistance without giving it a second thought.

Use co-browsing for improving customer onboarding experience. This can be done by giving a

real-time product walkthrough to customers

to ensure that your relationship with your customers begins in the right note.

Provide co-browsing as an add-on option for live chat and video chat assistance

to provide a premium experience to your customers, ultimately leading to increased engagement.
5. Use gamification to increase engagement
Using gamification for engaging customers is a brainer. Turning your product into a gamified experience will give the much-needed motivation for users to engage more with your product.
Various businesses today are using gamification principles when they see their user engagement levels decreasing. Deploying gamification has led to increased engagement almost instantly. One such example is the SaaS company Quuu Promote which used loyalty badges for content promotion. 
When users' content attained more likes and shares, then badges were presented to them along with user credits. Such experience was crucial in increasing user engagement for the company.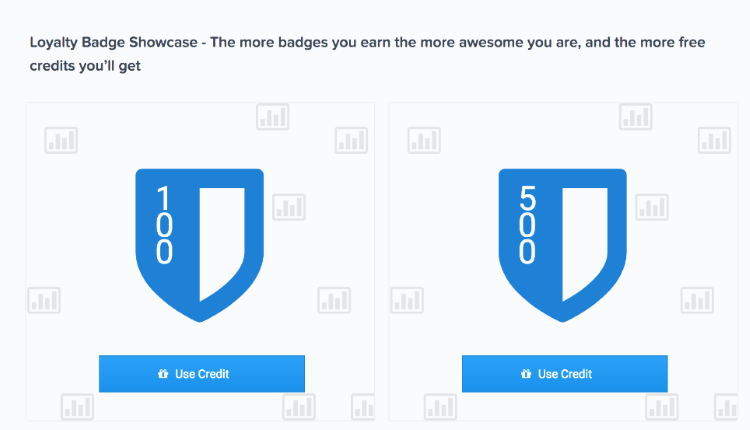 Source 
Brainstorm simple ideas for

gamification such as "loyalty badges", "spin and win", or "scratch the card"

that can be integrated with product usage to increase user engagement.

Integrate such gamified experiences with your product experience and

provide rewards for winning the games.

Ensure that rewards are relevant to the customers and are

easily achievable.
6. Create interactive and engaging content
72% of marketers believe that creating engaging content is responsible for increased customer engagement. The key to improving engagement is to put out informational and helpful content that will be very beneficial to your users.
Here are a few ways in which content marketing can be leveraged for increasing user engagement:
Optimize the user onboarding experience by offering extensive product tutorials, and ample documentation

that will help users entirely understand your product. Creating educational content for your users during onboarding is extremely important as it will help them familiarize themselves with your product.

Also focus on creating more case studies, customer testimonials, and customer success stories to improve user engagement.
7. Fine-tune product features based on user engagement
You might commonly observe that certain product features do not resonate well with the users when compared to other features. Product features that were intended to work for a certain use case might not be getting the amount of engagement that you had expected. 
Unused product features tend to pull down the value of your other better-performing product features. Such features may confuse your users and may even lead to a bad product experience.
Use user engagement metrics such as feature usage time or collect feedback from users using surveys to understand users' engagement with different product features. Use this feedback to

find out any features that are not receiving the amount of engagement that you anticipated

in the first place.

Try to repackage the unused product features for a new use case that might get more engagement from your users.
8. Use an omnichannel approach
Companies that use a strong omnichannel approach for user engagement are known to retain 89% of their customers and improve omnichannel customer experience.  All your users are different personalities with different choices for communications. Hence a one-size-fits-all approach doesn't work anymore. 
By using an omnichannel approach, you can interact and engage with users across their preferred channels. It also helps to increase turnaround times, and customer support efficiency, and ultimately leads to improved customer satisfaction. 
Learn more about your users

and their interests by collecting feedback through real-time engagement. Use this information to understand the preferences of the user when it comes to communication.

It is very important to

integrate personalization with an omnichannel communication approach

to provide increased satisfaction to your user and help them retain for longer. More personalized conversations will lead to increased user engagement.

Use consistent brand messaging across all communication channels

so that the user forms a deeper connection with your brand and understands the value of your product. Consistent brand messaging will also encourage more user engagement.
User engagement is essential to improve your conversion rate
It is evident that user engagement is one of the most important factors that you need to prioritize. More engaged users form a personal connection with your product and thus end up becoming life-long customers.
REVE Chat is one of the best live chat platforms that offer real-time sales and support assistance. Sign up today and boost user engagement.
User engagement can be increased through strategic planning and adding a personalized touch to all the customer journey touchpoints. And lastly, it is important to have a proactive approach to user engagement instead of waiting for your customers to reach out to you first.