Technology is creating new ways to sell and market products and services. The intelligent chatbot can talk to users on the leading messaging platforms, but it would seem that one of the most popular chatbots is WhatsApp.
The cost of your chatbot depends mainly on two key factors: the messaging platform and the sales volume.
To explain further, let's take the example of a WhatsApp chatbot. For further clarity, a WhatsApp chatbot is the same thing as a Facebook chatbot or Telegram bot, and so on. The chatbot can live on any messaging platform and communicate between different users and the brand.
However, In this article, I will discuss the WhatsApp chatbot pricing, key factors that affect the price directly, and more. To know all the pricing factors for the WhatsApp chatbot go through the entire article. 
Why Use a WhatsApp Chatbot?
When it comes to customer service, we all want the convenience, speed, and simplicity of interacting with a bot. The fact that you can "book a massage in seconds," "contact a doctor in minutes" or "get fresh food delivered to your door in under an hour," is truly amazing.
A WhatsApp chatbot is a more convenient way for businesses to get in touch with customers, where messages can be sent when it's the right time for them. This can help to reduce the number of unwanted calls and texts by getting the right message to the right person at the right time. 
In addition, they can provide an easy way for users to interact with brands that they already rely on, such as airlines and banks.
Factors That Affect WhatsApp Chatbot Pricing
It may surprise some to know that chatbots are now a $1.3 billion industry. Companies are currently using chatbots to automate customer service and generate new revenue streams.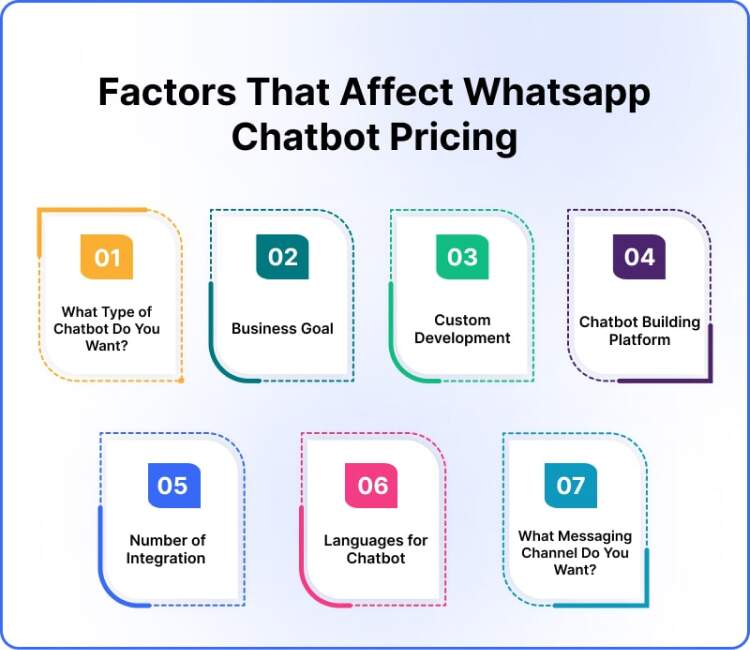 Let's take a look what are the key factors of WhatsApp chatbot pricing;
1. What Type of Chatbot Do You Want?
A chatbot is designed to respond to dialogs, questions, and commands through auditory or textual methods. These programs allow you to communicate with a computer program without having to learn how to code.
The main focus of chatbots is to mimic human conversations, through methods of Artificial Intelligence (AI).
There are six types of chatbots that are on the market. 
Virtual sales agent – 

VSA is a bot used to answer questions and guide customers through a particular website. 

Banking chatbot –

  It helps users with their money management and daily transactions. These are the most commonly used around the world.

Talkative type of chatbot –

 This bot talks to the customer and makes them feel like they are talking to a real person. 

Entertaining chatbot –

  This type of chatbot has a wide range of games and activities for children to use.

Gambling chatbot –

 This chatbot provides games for people to play and win money in return. This type of chatbot is great because it can help people win money without spending any money. 

Shopping assistant –

 This bot helps users shop from any website or store by using AI and data from users' wallets and carts. This is very helpful for users who tend to forget about the items in their carts or forget about items they want to buy.  These types of chatbots help users save time by doing what they cannot do on their own.
2. Business Goal
A simple answer to the question of WhatsApp chatbot price factors is that it depends on your business needs and goals.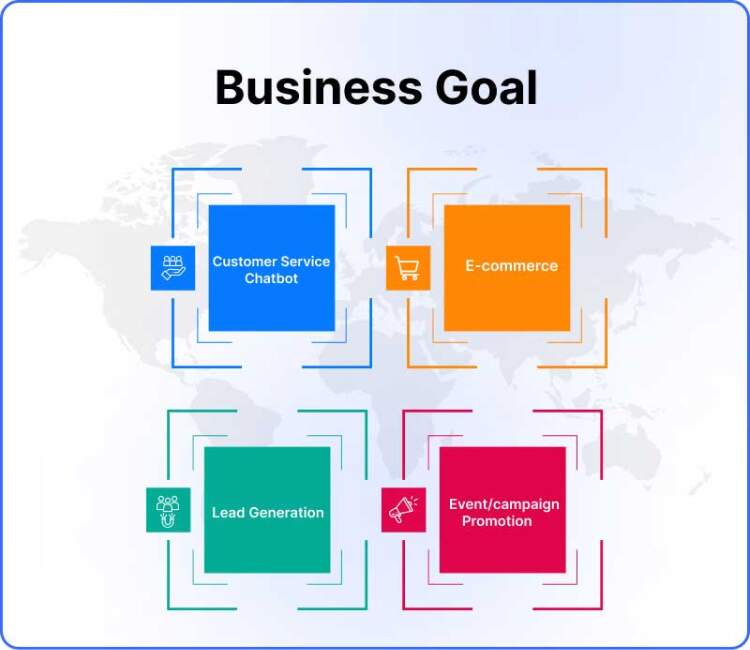 Let's look at some examples:
Customer service chatbot – Customer service can be a pain for your customers and for you. A customer service chatbot can ease the pain. Its purpose is to streamline and simplify the user experience by providing consistent answers to commonly asked questions, or to guide users through a process, eliminating the need for them to contact a customer service agent.
E-commerce –

the goal is to sell products through chatbots. You'll need a chatbot for Facebook Messenger, Slack, or WhatsApp, and you will have to choose a price strategy for your bot.

Lead generation –

the goal is to get leads from users interested in your business or product.

Event/campaign promotion –

the goal is to maximize engagement with users who are informed about your event/campaign, usually held online (for example, discounts).
3. Custom Development
The price of the chatbot option depends on its purpose. If you need a simple chatbot to automate your sales or support it will cost not more than $10,000, while if you need a custom-developed chatbot it can cost you up to $80,000, depending on many factors and opportunities.
A custom-developed chatbot price varies significantly, depending on the functionality and the number of required development hours. Keep in mind that you should calculate 500–800 hours of development work for a medium-sized chatbot. It's not that much in terms of software development, but it is a considerable amount of money.
4. Chatbot Building Platform 
The Chatbot building platform can be seen as an infrastructure, which is necessary to create a WhatsApp chatbot. The price for the infrastructure depends on the pricing factors, such as the volume of messages and the number of online users.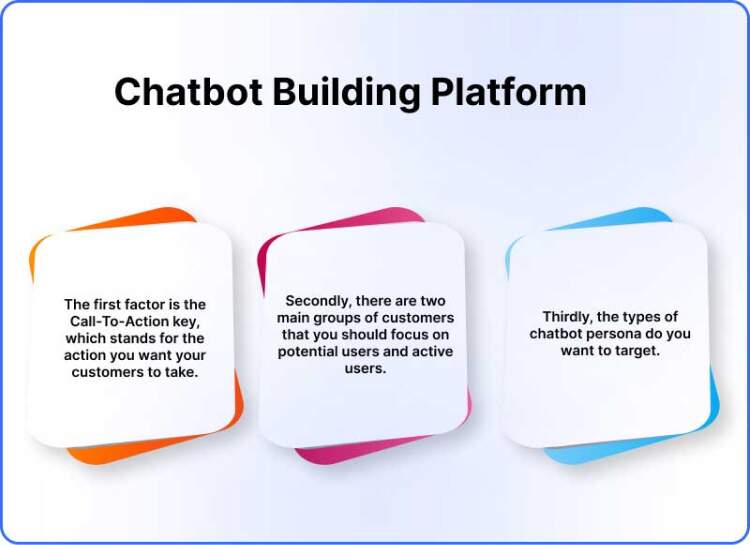 The volume of messages is determined by the purpose of the chatbot. If it is used for promotion sales, then the volume will be large (because of offers and discounts).
And vice versa – if the purpose of the chatbot is community support, then the volume will be small (because developers will get involved in chats only when it is necessary).
The price for developing a WhatsApp chatbot depends on these three factors. Therefore, it is recommended to consider them when making a choice.
The first factor is the Call-To-Action key, which stands for the action you want your customers to take.

Secondly, there are two main groups of customers that you should focus on potential users and active users.

Thirdly, the types of chatbot persona do you want to target. 
5. Number of Integration 
When it comes to WhatsApp chatbot pricing, there are two main elements that affect this price – functionality, and integration.
System of conversational logic;

The functionality of the bot;

Promotional actions;

Additional options.
As for integration, we mean:
Number of integrations;

The need for a development team.
It follows a simple formula; the more integration you need then the more the chatbot cost you.
However, the estimated price varies on the number integration, complexity, logic you want to include with the chatbot. 
Usually, the price for each integration ranges from $1000 to $10000.
6. Languages for Chatbot 
If you are building a chatbot, then you probably already know that it is not as simple as it could be. There are many factors affecting the price of chatbot development and one of them is choosing the language.
However, it is not only because you need a professional to translate and localize your bot, but there are really a lot of considerations that you have to take into account, for example deploying a chatbot on different platforms, multiple integrations, and their complexities, just to name a few.
7. What Messaging Channel Do You Want?
A chatbot is a great way to communicate with your users and help carry out repetitive tasks. This can be automated and done using AI, making the chatbots more efficient and effective.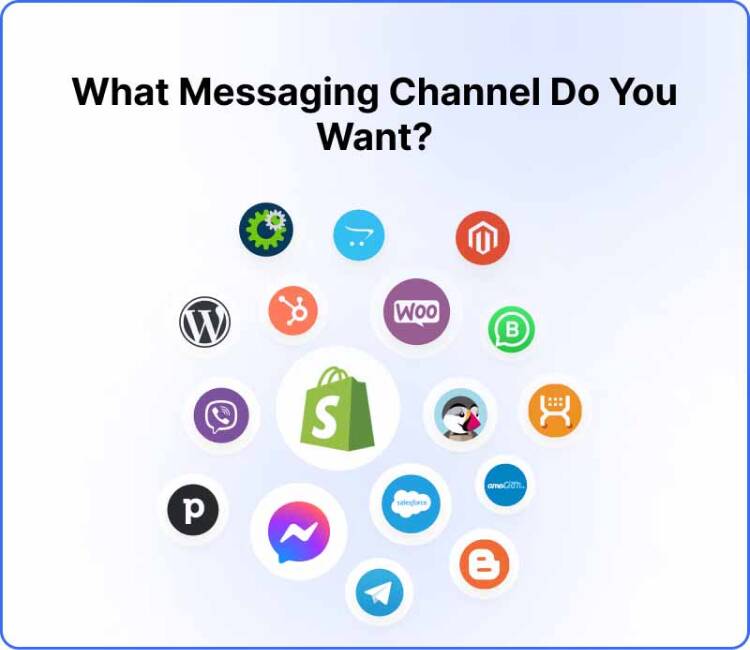 In fact, according to a report released by Chatbot Marketing Hub, it will cost companies an average of $38,000 to build a chatbot that delivers the same level of service as the live chat customer service representatives.
The most common platforms used for customer service are email, Facebook Messenger, Twitter, Telegram, Viber, Skype, and Website. And then there are also text messages, phone calls, and live chats. Check our pricing for live chat.
How Much Will REVE WhatsApp Chatbot Cost?
REVE Chat offers a competitive price for WhatsApp chatbots. It comes with four different planes such as Standard, Advanced, Enterprise, and Custom packages. However, custom package prices vary from a number of integrations, languages, chatbot platforms, features, and messaging channels.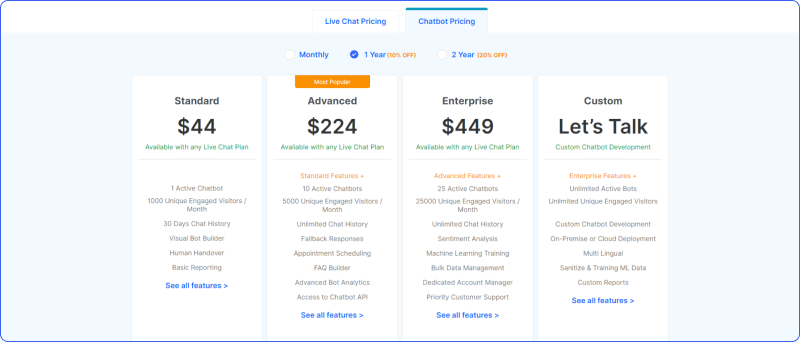 Creating chatbots for your business is essential for better engagement with your customers and efficiency in processes. Each chatbot differs from the other and the requirements that go into the process of creation differ from company to company. 
This is why it is essential to look for platforms that can cater to your specific needs and help you create a chatbot with the best features. Reve Chat understands this need and has made a platform that can help you with the process of creating a custom chatbot for your business.
Reve Chat is a platform that makes it faster, easier, and more intuitive to create, test, and publish your WhatsApp Chatbot. Our goal is to focus on creating a great experience while we manage all of the technical details.
Sign Up now and enjoy the 14 days free trial.