The healthcare industry has one of the worst reputations when it comes to customer experience, and stats are proof of that.
95% of customers share bad experiences that they have in the healthcare business. This means a single blunder in patient communication can cause collateral damage to your healthcare facility. Make sure all your patient inquiries are handled instantly and with respect.
But the times are changing now. Healthcare providers have realized the importance of a patient-centric approach and how it can result in a higher customer lifetime value (CLTV). 
The advent of digital innovations like the Internet of Things (IoT), Big Data, Artificial Intelligence (AI), and Machine Learning (ML) has given the healthcare industry has a new outlook for customer experience. 
Such innovations can massively improve the customer experience of healthcare providers, thus can lead to a higher customer satisfaction index and more profits.
What are the areas of improvement in healthcare customer experience (CX)?
Most healthcare providers fail to understand the importance of how a customer-centric approach can transform their business. With the latest innovations in healthcare, customer expectations, especially for the younger generation, have increased, and thus, lack of good customer service has led to increased customer churn. 
Hence, providing top-notch customer experience throughout the healthcare funnel has become hassle-free than it was a few years back. Let's look at some healthcare industry areas that can be improved by the emerging trends in digital innovations:
Seamless experience
A seamless end-to-end experience can be provided to patients by bettering interactions between the healthcare provider and customers across various touchpoints. Through the transition from selecting healthcare providers or scheduling appointments retention at each stage can be improved multiple folds by using innovative customer experience platforms.
Customers yearn for more personalized experiences. And such hyper-personalized and top-notch customer experience can be provided through technologies such as AI, cloud solutions, live engagement, and big data.
Hyper-personalization
Personalization is not a new concept in the healthcare industry. However, the expectations of customers, especially millennials and gen Z, have made it difficult for healthcare professionals to cope with hyper-personalization.
Personalization in healthcare can now be extended as far as predicting potential health risks and providing round-the-clock remote live-assistance. This has led to greater customer loyalty and increased business profits.
Live engagement and assistance
Patients' deteriorating health and difficulty in transportations have made remote healthcare consultations more desirable. According to a study by Cisco, "74% of patients were inclined towards a virtual doctor visit rather than a walk-in consultation".
Hence, live healthcare assistance through voice or video chat solutions is the need of the hour for most healthcare businesses.
How are new digital innovations improving customer experience in healthcare?
With emerging trends in technology, the options for healthcare customer experiences are endless. Healthcare providers can increase their loyal customer base by fulfilling their customers' needs with emerging technologies and providing a more comfortable experience to their customers.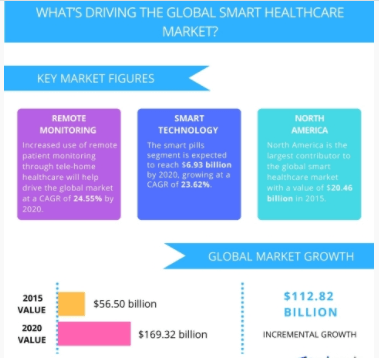 Here is how healthcare providers can boost customer experience by adapting these trends:
Increase the lifetime value (LTV) of your customers.

Cultivate customer loyalty and boost retention rates.

Improve reputation through better online reviews, recommendations, and word-of-mouth marketing 

or hire a company that offers

digital marketing for healthcare

businesses.

Maximize customer satisfaction index

more than ever before.

Emerge as a best-in-class healthcare provider and stay ahead of competitors.
Live engagement for improving healthcare customer experience (CX)
Customer experience in healthcare is not just restricted to patients' hospital visits. Healthcare providers can maintain a long-term relationship with patients by providing the best possible customer experience even before and after hospital visits.
Patients, especially with long-term health conditions, are required to have multiple interactions with healthcare providers. For such cases, innovations such as remote live engagement can maximize customer satisfaction.
Usually, patients won't find it comfortable to travel to hospitals to engage with their doctors for post-appointment follow-ups or post-op care. For such cases, personalized live voice and video chats can elevate your customer experience massively.
Live engagement through voice and video chats is getting massively popular among leading healthcare professionals especially after the outbreak of the COVID-19 pandemic.
Such live engagement options can improve your customer satisfaction index in several ways:
Through live engagement,

patients are able to engage with the doctors of their choice,

which wasn't always possible in the case of live visits.

Customers feel happy about engaging with their doctors face-to-face. This

increases the provider-patient trust levels

and this leads to increased customer retention rates in the long run.

Usual objections of patients such as long-distance travel and the time required to travel to hospitals do not come into play. Hence

loyalty of customers increases due to such web consulting arrangements.

Post-op or recovery patients have a lot of questions that they feel comfortable only asking their doctors.

Tending to patients and answering live queries can lead to a considerable increase in joyful and happy customers.
With the rise of such digital innovations, the expectations of customers have also increased. And hence, it's time for healthcare providers to adopt innovations that offer live web consulting services.
AI and chatbots for improving healthcare customer experience (CX)
Artificial intelligence (AI) has been responsible for mind-blowing transformations in almost all industries, healthcare included. Right from fitting in appointments, categorizing patients to admitting patients, AI can improve the healthcare industry's performance and customer experience massively.
In fact, studies show predictive AI techniques have been known to bring about a massive increase in the efficiency of patient overflow. A 60% improvement in the ability to admit patients and a 21% increase in patient discharges were observed. This resulted in a faster and more positive customer experience.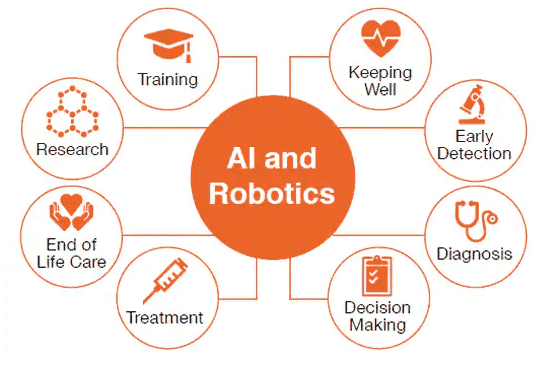 Here are a few ways in which AI can be used to improve healthcare customer experience:
1. Chatbots
Chatbots are one of the most innovative and useful AI technologies that can completely change any healthcare provider's user experience. Bots can make the patient's journey right from sorting through services to post-appointment follow-ups much more frictionless and hassle-free.
Healthcare providers are using chatbots on their websites and mobile apps to ensure 24/7 availability for their patients. This gives a much better experience to patients, and they would like to stick around for longer.
Chatbots can also transform tedious, repetitive tasks performed by healthcare workers, such as responding to a patient's repetitive questions or essential guidance. This reduces human errors and improves the overall customer experience.
2. Automation
The Healthcare industry involves a lot of repetitive tasks that can be automated with ease. Such AI automation can improve customer satisfaction, especially if the tasks are customer-facing.
Tasks such as checking for doctor's availability, scheduling appointments, eligibility checks, processing insurance claims, and data migrations can be quite easily automated through AI.
3. Medical research for personalized patient experience
Artificial Intelligence can also be used for the research and processing of large amounts of data. 
For instance, AI has been used to gather multiple patient record data points to personalize patients' healthcare plans. This way, better treatment, and actionable insights can be provided to customers who wouldn't have been possible through manual tasks.
Such breakthroughs in customer experience can only be provided with the help of technological innovations. This can get your customer-provider relationships a long way.
Patient personalization improve healthcare customer experience
Personalized customer experiences in healthcare are not a new concept. However, with advances in digital innovations, hyper-personalization is what can get you far ahead in providing the best possible experience to your patients.
Hyper-personalization is when you take the extra step of personalizing every small aspect of your customer's healthcare journey. By providing hyper-personalized customer experiences, you'll generate greater customer loyalty and increased customer acquisition rates as well.
Your.MD uses a combination of AI and personalization to appeal to a vast majority of customers. 
By chatting with a bot about their symptoms and experiences, patients get connected to the best doctors for appropriate treatments. This data-driven personalized CX approach has led to its massive popularity over the last few years.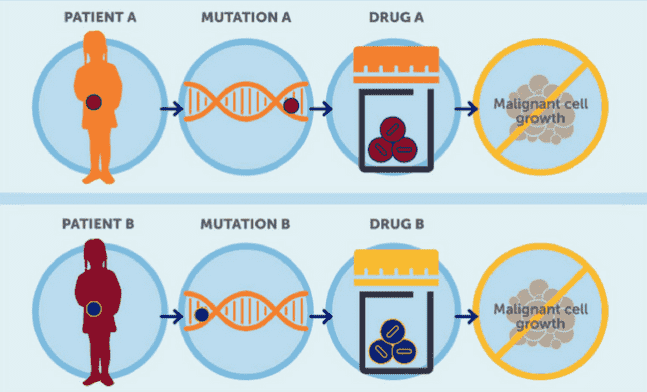 Here are a few ways in which healthcare providers can provide hyper-personalized customer experiences to their patients:
Have 24×7 face-to-face appointments with doctors or

doctor-on-demand services. Personalized live-chat or video calls

instead of automated text messages or emails to portray a feeling of empathy.

Using patients' records to analyze specific health risks, allergies, etc, and personalize healthcare based on these data. Based on patient health records and patterns,

predict any future health risks, ailments, or diagnostic tests, and use these brief patients individually.
Personalized DNA analysis

to identify hereditary conditions and provide personalized health advice based on that.

Health reminders, personalized appointment scheduling, notifications on offers, and cost-saving recommendations can lead to reduced customer churn.
Real time customer service to improve customer experience in healthcare
Poor customer service can lead to a bad reputation and even a life-or-death situation for healthcare providers. Lack of ability to provide timely customer service in healthcare is a massive indicator of the healthcare provider's poor customer experience.
Unlike common notions, customer service in healthcare is not just limited to attending walk-in patients in hospitals and guiding them through exemplary customer service.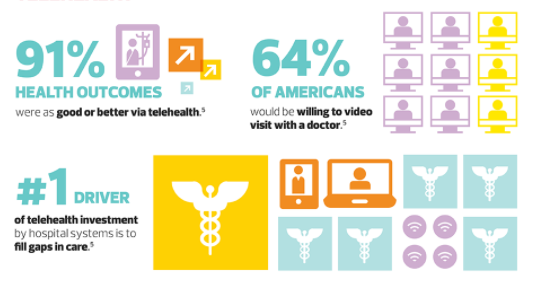 Today, being present for your customers around the clock and attending to them with utmost precision is what counts as good-quality customer service. Through real time customer service, healthcare providers are able to showcase empathy and compassion towards their customers. 
With immediate assistance, customers feel more valued and become comfortable sticking to this healthcare provider for all their healthcare needs. This increases the lifetime business value of customers. Maybe for that reason, pharma omnichannel is gaining more popularity than ever before. 
Moreover, happy and satisfied customers tend to promote their health care providers through good online reviews and word-of-mouth marketing. In turn, this increases the in-flow of new customers who already have a good opinion about the healthcare provider.
Here are a few ways in which best-in-class real-time customer service can be provided to healthcare customers:
1. Live chat 
Healthcare service timings are one of the biggest objections faced by most patients today because of the unpredictability and time-sensitive nature of such services. 
Round-the-clock availability of healthcare professionals just a click away can make the patients feel more valued and at ease. Live chat is one of the most viable options for a 24/7 presence for customers.
Clarification of queries, medication recommendations, analysis of symptoms, and emergency consultations are just a few of the services that can be provided through live chat services.
2. Co-browsing solution
Customer service portals and telemedicine for healthcare are on the rise. But, looking for appropriate healthcare services, scheduling appointments, pulling up medical records can be tedious to patients if they do it all by themselves.
Collaborative browsing services can be extremely helpful to your patients in such cases. 
Here is how co-browsing can help in accelerating healthcare customer experience:
It helps in navigating through healthcare systems that can be provided to patients through co-browsing for maximizing the customer experience.
Co-browsing enables visual engagement using which healthcare providers can offer instant on-screen guidance for tasks such as filling in complex forms, scheduling appointments, etc.

With live on-screen guidance, your customers' frustrations are eliminated, and productivity is increased. 
By integrating such co-browsing tools with your healthcare CRM, your customers are less likely to look for other healthcare providers for better solutions. Nurturing your customers through visual engagement can lead to more humanized interactions and build confidence in your patients. 
Leverage data to improve healthcare customer experience (CX)
Accumulation of data and leveraging it to gain clinical insights can help healthcare providers achieve new heights in customer experience. Using analysis of data points, huge, unpredictable variables, and associated guesswork can be eliminated, ultimately leading to better experiences for your customers.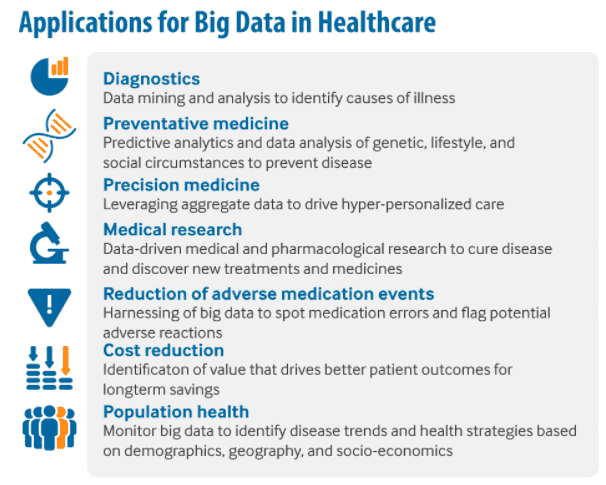 Leveraging data can help the healthcare industry in the following ways:
Making decisions with greater accuracy, such as ailment and risk predictions, can lead to life-saving situations.

Such experiences will lead to forever loyal and grateful customers.

Using data,

tests can be conducted, and healthcare solutions can be provided with greater accuracy.

This leads to lowered patient costs and thus satisfies customers.

Healthcare providers can use data to

pinpoint the essential processes and treatments needed for the healthy recovery and longer life of the patients.

You can also inform and educate the patients and their families in the right direction leading to an increased customer satisfaction index.

Data collected from years of research can

help patients with life-threatening diseases such as cancers and tumors.

Huge amounts of data have been extensively used in research to gain the much-needed cure and care for the patients of such deadly ailments.
Internet of Things (IoT) and wearables to improve healthcare customer experience (CX)
87% of healthcare organizations had known to have adopted IoT technologies in some way.
Using IoT innovations such as smart surgeries, medicine dispensation, sensors, and other remotely-controlled automated devices can significantly elevate patients' experience. 

Patients and their families' stressful moments can be turned into smooth and pleasant experiences with such technologies. This is bound to make your patients return to your services for their future needs and their loved ones.
Keyways IoT can help in boosting healthcare customer experience:
IoT enables real time patient monitoring, leading to timely care and, thus, happy customers.
Wirelessly connected monitoring devices such as heart rate and blood pressure monitors can be used to provide personalized attention to patients. 

Elderly people and their families highly appreciate such valuable and personalized care by healthcare professionals.
Moreover, wearable devices such as activity monitors, sleep pattern sensors, BP monitors, and sun exposure sensors are the most widely used form of IoT devices by customers. 
Many more such IoT innovations for healthcare providers are underway, all of them to provide the utmost customer experience possible.
Final thoughts on healthcare customer experience (CX)
As digital innovations continue to grow, so do healthcare customer expectations.
Remote web consulting, doctor-on-demand services, remote monitoring, and good customer service in healthcare are no longer a luxury – but have become a necessity!
Hence, healthcare providers should start integrating remote servicing options such as live and video chats to provide the utmost personalized and top-notch customer experience possible.