In the competitive marketplace, new businesses are springing up and the power is solely in the hands of customers to choose the brand, which is why understanding customer satisfaction is critical to ensure your long-term success. Hence, customers should be the focal point of every business.
Customer satisfaction is essential to keeping your current customers and retaining new ones. As dissatisfied customers are a great retention risk, losing them will impact your brand.
70% of the customer's journey is based on how the customer feels they are being treated. So what are the factors affecting customer satisfaction? How do you improve it?
With increasing evidence that customers are the backbone of businesses, they should be obsessed with their customers. It means constantly listening to customers, and then continuously enhancing, and personalizing the customer experience to increase customer satisfaction.
Collecting customer satisfaction data can help your company determine what is working well with your products, services, and internal processes, and what you need to improve or change completely.
What is Customer Satisfaction?
Customer satisfaction is defined as how happy your customers are using your company's products or services. It can be also reflected in how they rate your business and how they refer it to their friends or families. 
Improving customer satisfaction is an important part of your business to maintain or enhance your customer relationships. It reflects the degree to which you have managed to provide a customer experience that meets expectations.
Customer service satisfaction is measured by understanding how your customers interact with your brand and collecting their feedback through surveys using different channels. You can use satisfaction metrics such as NPS (Net Promoter Score), CSAT (Customer Satisfaction Score), or CES (Customer Effort Score) to know how your customers feel.
How Improving Customer Satisfaction is Significant for your Business? 
Putting efforts towards increasing customer satisfaction is the primary step towards elevated customer experience. With the rising competition, acquiring new customers can cost five times more than retaining an existing customer.
Thus, it makes sense for you to invest in how to enhance customer experience and focus on delighting existing customers. In return, you will increase their lifetime value. 
Here are four solid reasons why increasing customer satisfaction is beneficial for your brand.
Reduce customer churn – When you resolve customer queries proactively with the help of self-service options or by real-time engagement tools, customers are more satisfied and there is a reduction in the churn rate.
Increase customer lifetime value (CLTV)

– The satisfied customers turn out to be your loyal customers and are associated with your business for a longer time. By understanding the customer experience and measuring feedback across all touchpoints, you can increase your CLTV.

Improve branding – 92% of people trust recommendations from friends and family

over any other type of advertising. Happy customers turn out to be your best brand advocates and share their positive experiences with positive word of mouth that enhances your branding.

Boost customer loyalty –

Repeat customers spend

67% more than new customers

. When customers are satisfied with your product and services they eventually become your loyal customers. 
12 Practical Ways to Improve Customer Satisfaction and Boost Loyalty 
An effective way to kickstart your customer satisfaction strategy is to build a blueprint of the customer journey and touchpoints that can happen across the journey. The action steps below will help your business to supervise the end-to-end experience you will deliver to customers. The customer satisfaction tips also highlight the areas for improvement you make CSAT surveys. 
Let's get started on understanding the ways to increase customer satisfaction.
1. Understand your customers
Understanding customer psychology should be the focal point of every business and meeting their needs will help to deliver a better experience. When businesses operate under a cyclical process of anticipating, identifying, and meeting customer needs, you can expect quick positive results.
Knowing your customer's preferences, and interests help you to connect through personalized conversations that strengthen your relationship.  48% of customers expect specialized treatment for being loyal customers. When the customers are satisfied they turn out to be the best brand advocates sharing their success stories and experiences.
How does anticipating customer needs help to improve customer satisfaction?
Customers feel valued, listened and cared about their wants and feel assured that the same will not be repeated in the future. 

Understanding customer behavior and emotions help to provide a higher level of intuitive support.

Having knowledge of the concept helps you build your products & services to match customer needs and interests.
2. Deliver omnichannel support
In simple terms, omnichannel customer support means "be where your customers are". Omni channel support helps businesses to streamline all the conversations across all channels like text, social, email, and instant messaging and seamlessly engage your customers over their preferred channels breaking all the silos. 
Omni channel communication gives you the opportunity to serve your customers' consistent support across all the touchpoints and not only delivers a unified brand experience but also boosts your brand credibility.
How to increase customer satisfaction by delivering omnichannel support
Streamline all the conversations and manage them under a single platform.

Connect with the customers in real-time and reduce the average response time.

Improve customer satisfaction with a high first contact resolution (FCR) rate.

It helps to gain valuable insights into the customer profiles by analyzing their journey.

Businesses can build trust and credibility through consistent experience across all channels.
Oasis's Instagram account is an excellent example of a social engagement point of view. It created a special gallery of user-generated Instagram content, substantially encouraging customers to model the clothes they have bought from the Oasis store.
3. Provide instant response with live chat
Generally, customers leave your site if their questions or concerns are not addressed fast. The two most common customer service frustrations are: waiting for sales or support assistance and being put on hold for a long time.
Response time is an important component to increase customer satisfaction. 89% of consumers say the number one factor that leads to a great customer service experience is having their issues resolved quickly.
How does live chat help businesses increase customer satisfaction?
Personalized triggers

– Your agents can figure out that the customers are having some queries and assist them before they make any support requests with personalized triggers. 

Route chats automatically

– You can automatically route your chat request to the right agent or department for an expert solution and reduce the wait time.

Start a proactive conversation

– Live chat allows you to initiate a proactive conversation with customers and help them throughout their journey.
When it comes to providing instant responses, there is nothing better than AI-powered customer support tools. Start a free trial of the chatbot and deliver quick responses to customer queries.  
4. Maintain customer service etiquette
Global State report says," 62% of consumers worldwide mentioned they have stopped doing business with a brand after a poor customer service experience". Every business should set ground rules for how to communicate with its customers. This is what helps to increase customer satisfaction and long-term customer relationships.
You should train and educate your employees on how to interact & communicate with customers to deliver excellent customer service. 
Here are some customer satisfaction tips you can follow:
Use positive words & phrases

– Choosing words while interacting with customers determines the impression it creates. By using the right words you can win customers. You can use words like my apologies, you're welcome, etc.

Listen actively to your customers

– Listening is one of the best ways to start to serve your customers. It helps to identify what exactly your customers want, their opinions, feedback, etc. 

Offer gratitude

– A sincere thank you goes a long way. Train your customer support team to offer gratitude at the end of the conversion as a core principle of

customer service etiquette

. 

Maintain transparency

– You should always impart authentic information about your product or services to avoid future confusion. Make sure that you don't make fake commitments and set customer expectations that will break their trust and loyalty.
5. Help your customers help themselves
Self-service support works well as one of the alternative methods to reduce the customer service gap. In fact, 40% of consumers now prefer self-service over human contact.
It is most often deployed in the form of user forums, videos, tutorials, a comprehensive knowledge base, etc. The benefit of having self-service portals is to improve team productivity. By providing a hub of information, you allow customers to assist and educate themselves on their own terms & pace.
How self-service can be an effective way to improve customer satisfaction?
These options allow the customer the ability to actively seek out the specific information they need without having to wait on hold forever.

Self-service equals happier customers as it provides options to solve the problem faster and easier. 

You can provide pro tips to customers to get the best value out of products, learn about product upgrades, and receive upgrades or newer versions.

Customers can share feedback about products & services giving you a chance to improve them.

Self-service is available around the clock. Customers do not have to wait for the support team to get the solution.
6. Act on negative reviews & customer complaints
Reviews have created a new communication that bridges the gap between traditional word-of-mouth and a viral form of feedback that can influence consumers' opinions. 72% of customers won't take action until they read reviews. 
Analyzing reviews left to you by customers helps with respect to overall customer satisfaction, as they can provide your business with feedback regarding what your customers truly want.
The businesses that can turn their customer complaints into opportunities for building closer relationships with customers are the ones that are most likely to grow.
Here are the key customer satisfaction strategies to be followed:
You should keep a regular check on the reviews and comments made by your customers.

Act proactively upon the reviews or complaints and fix them successfully as soon as possible.

Convey to your customers that their complaint has been listened to and resolved. 
7. Engage customers 24×7 with chatbots
One of the primary reasons why chatbots are becoming incredibly popular is to increase customer satisfaction, which can enhance business sales and profits. Bots are always active to engage customers by answering their simple queries and pre-qualifying leads by asking relevant questions.
34% of consumers preferred to communicate with artificial intelligence in an online retail situation. Bots can engage customers across websites, applications, and messaging apps and improve customer satisfaction scores.
How to achieve customer satisfaction by using chatbots?
24×7 support –

You can engage your customers

24×7 to answer their simple queries and increase customer satisfaction.

Reduce the number of support tickets

– When the queries are answered without human support the number of support tickets raised reduces significantly.

Collect customer information

– Use bots to automate the repetitive tasks of collecting information at the start of any conversation and direct the complex chat to the right team or another self-service option. 

Build trust in customers

– Chatbots have the ability to aggregate preferences gleaned from past customer service encounters and apply them to current & ongoing customer interactions. 

Easy scalability

– Bots can be easily scaled when there is a sudden rise in traffic volume or your team is busy without extra costs to meet customer requests endlessly.
Dominos has built a Facebook chatbot to make the ordering process faster. The famed restaurant offers the easiest way to order a pizza from "Anywhere". They are making their chatbot widespread and expanding its capabilities. 
Domino's is leveraging the chatbot capability to introduce an entirely new shopping paradigm. The main idea behind this frictionless experience is to provide customers what they want in just a few steps.
8. Provide real-time assistance with visual tools
Real-time assistance is one of the key drivers of customer satisfaction. By using live engagement tools you can connect with customers instantly without letting your customers wait for a long time. 
The chat conversations can be made interactive by using face-to-face video chat and co-browsing for a better live chat customer experience. Combining live chat with co-browsing and video chat helps resolution of the query in a meaningful manner. 
Customer satisfaction best practices
Faster real-time resolution

– Live tools such as video chat and co-browsing help to identify the issue faster by collecting the information and providing faster solutions to customers. 

Improves first contact resolution

– With live tools, the problem can be diagnosed appropriately in the first contact issue by direct chatting and collaborating with the customer browser. This reduces the multiple touchpoints made by the customer.

Personalized communication

– Face-to-face communication allows friendly personalized conversations that build trust and credibility in customers.

Better experience across the customer journey

– With the live tools, you guide your customers across their entire lifecycle starting from awareness, acquisition, engagement, and retention. It enables customers to make quick decisions that improve their satisfaction.
9. Measure your customer satisfaction regularly
According to the McKinsey study, "70% of the buying experiences are based on how the customer feels they are being treated". Measuring customer satisfaction is vital for all kinds of businesses. It provides valuable insights into what works and provides opportunities for optimization. 
How to improve customer satisfaction scores?
Measuring customer satisfaction

metrics gives you valuable insights into your overall business performance. Based on the insights you can enhance the areas you are doing well and improve the areas having loopholes.

You know what your customers are complaining about and work on them. Keeping your customers happy with your products or services will reduce your customer churn.

By understanding the customer experience and measuring feedback across all touchpoints, you can understand the key drivers to increase your CLTV.
In order to improve customer satisfaction scores, you have to measure it by choosing the right metrics used to analyze the CSAT score in the overall customer journey.
The key customer satisfaction metrics to evaluate & improve satisfaction scores are as follows:
Customer Satisfaction Score (CSAT) – This metric is a kind of survey that asks a basic question to customers i.e. "How would you rate your satisfaction with our product or service?" across different channels such as live chat, email, etc.
Net Promoter Score (NPS) – NPS measures the overall customer experience with the help of the key question i.e. "How likely is it that you would prefer the brand to others?". It has an index on a scale from 1 to 10. 
Customer Effort Score (CES) – With the CES metric, you can ask customers to evaluate their experience with their products and services.
10. Value your customer feedback
Businesses that are obsessed with their customers in terms of pleasing them and valuing their opinions, make them loyal to your brand. Learning customers' views is important to deliver the best customer experience. 
Feedbacks help to identify the gaps between customers and businesses. Customers appreciate it when their voices are heard. The simple acknowledgment that a company is receptive to feedback that will be implemented can be a catalyst for repeat business.
Measuring CSAT helps you to know your current position and the areas you need to improve. Collecting feedback and acting on it is the best way to increase customer satisfaction. 
Here are some customer satisfaction tips:
Customers feel their contribution has been valued when they see feedback leads to actions.

Acting on customer feedback helps to instill loyalty in existing customers, which increases their lifetime value.

Customers that have a positive experience with your brand can become your best advocate.
11. Empower your team to go the extra mile to delight customers
Why is empowering the support team vital?
It gives authority to the support team to decide independently to make happy and satisfied customers. The team should be well trained to identify and act on opportunities to enhance the customer service experience.
Empowering your team will allow them to perform together to make a move to deliver superior customer service and delight your customers.
Let's see how Ritz Carlton empowered its team to go the extra mile.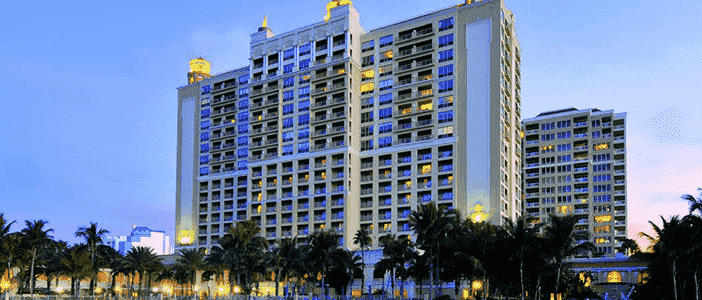 Source: www.argentum.org
Ritz-Carlton focused on customer service and gave its employees the authority to spend up to $2,000 per day to delight their guests with their service.
Take away: 
You can structure and incentivize your team so that your employees can work independently to resolve customer queries keeping themselves on their feet. Empower your reps by measuring the feedback collected and the total resolved queries that were assigned.
12. Build strong communities
Research says that businesses with online communities witness a 5.4x greater annual increase in customer satisfaction rates. 
How exactly do you ensure customer satisfaction and get results? One very important way to engage customers, that many businesses tend to ignore, is building a customer community. 
A community can exist as a dedicated space where customers can interact with you and with each other such as a LinkedIn Group, customer portal, or message board. But less defined community spaces, such as social media, can also be very effective. 
Creating a place dedicated to customers provides an avenue for them to ask questions, share tips and provide you with feedback.  

Establishing a community space can enable you to better engage them, improve retention and help them continuously see results using your product or service, while allowing you to grow your business as well. 
Final thoughts
As customer expectations grow, the drive to improve customer satisfaction also continues to grow. Investing in modern customer satisfaction strategies like artificial intelligence, visual tools, and omnichannel approach will increase your ability to offer personalized experiences. 
With REVE Chat, you will find the right kind of engagement tools and take steps toward improving the satisfaction of your customers. Sign up and give your support team the kind of software they need for improved service delivery. 
In nutshell, delivering a better experience:
Increases customer satisfaction and keeps your customers coming back. In simpler terms, more loyal customers are worth the investment. 

A higher customer satisfaction rate can be directly linked to increasing the topline revenue of businesses.