Social media has become the most influential and important virtual space where platforms like Facebook, Linkedin, Instagram play a vital role in the customer communication strategy. Social platforms help businesses to connect with their customers, increase brand awareness, and boost sales.
63% of customers actually expect companies to offer customer service through their social media.
Social media management is a practice that supports digital marketing and social media strategies. It is a crucial part of running an effective social media strategy because it explains how your brand will participate on social media platforms to generate results.
Facebook is one of the leading messaging platforms preferred by both consumers and businesses. Hence, Facebook is a key channel to be included by businesses for conversational marketing and helps in achieving higher business growth. Facebook comment management comes into play here.
Why is managing social comments important for businesses?
Customers might start a conversation by posting a comment to your post or writing a review. It could be a great opportunity for businesses to engage with the social audience and develop a connection with them. Responding promptly to the comments of angry or dissatisfied customers, you can avoid losing them and also acquire many new customers. 
However, following social media customer service best practice helps in the following ways:
Improve brand credibility
Managing comments over social platforms like Facebook and Twitter showcases how responsive and approachable you are as a brand. Customers appreciate they are heard, which enhances brand credibility eventually.
Boost customer engagement
Delivering prompt customer service to both positive and negative comments shows that you value your customers. Offering instant solutions to the queries delights customers and increases the satisfaction rate.
Increase customer loyalty 
Facebook users spend almost 19.5 hours per month using the app. Having a strong presence on social media helps in expanding engagement by responding to the comments faster. It encourages customers to be more loyal and stick to your brand for a longer time.
5 Best practices for Facebook comments management 
Now that you have learned the importance of managing comments on social media for businesses, it is vital to handle them in the right way. We have narrowed down some of the best practices for effective management of comments on Facebook.
Let us go into details in describing the tips.
1. Use the right tool for Facebook comments management
Businesses that use Facebook as a channel can manage FB accounts directly. Choosing the right tool helps in managing Facebook comments effectively by unifying all the Facebook conversations in one place will enable businesses to deliver a consistent experience. 
By integrating your Facebook messaging with the customer engagement tool, you can connect to multiple channels and manage your FB account directly.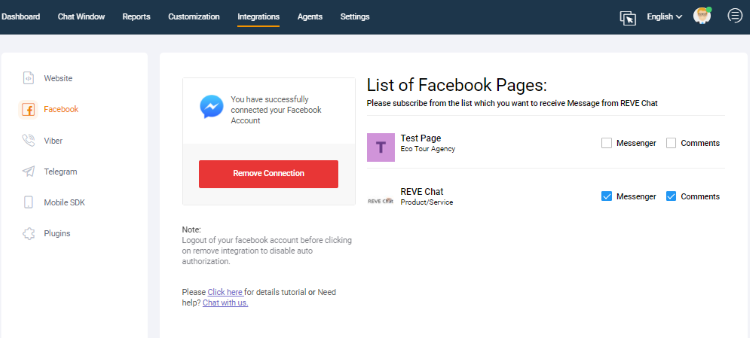 Benefits of managing Facebook comments:
You can

assign Facebook comments & messages to the right team

members to monitor their progress. 

It allows you to

track your conversations across Facebook comments & messenger under one platform

so that you don't lose your customers.

You can

measure your team performance & customer KPIs with advanced reporting

. Also, gain better insights into how the conversations are managed by your team.
2. Assign ownership for comments or conversations 
Another best practice of Facebook comment management is to assign ownership for the comments and messages. It means you can allocate team members who are better suited to handle a particular conversation or comment and add notes to get them up-to-date.
If you receive similar sort of queries on a lot of comments, use the replies to respond quickly to all of them at a single click.
Assigning a team member to handle specific comments helps:
In handling the conversation in a better manner

Respond to the comments faster and effectively

Increase engagement and delight customers
3. Measure your team productivity
One big challenge faced by most businesses is that they strive for a better understanding of their customer journey across channels like website, Facebook to deliver a consistent experience.  
Having all Facebook conversations in one place helps to assign, track and assign ownership without affecting the customer experience.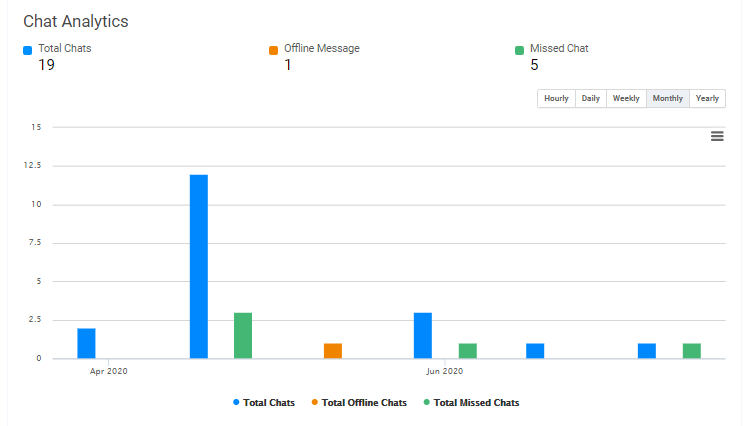 The Facebook comments integration allows businesses to measure their team performance and customer KPIs with advanced reporting. It also helps to gain better insights into how the conversations are managed by your team.
For eg. how many conversations were closed and how many are pending.
4. Periodically review the conversations
Facebook comment integration helps businesses to review all conversations including comments and messages. 
The team leader can scrutinize the replies sent by the agents to evaluate if they are proper or not. Periodically reviewing, the recipes will help to identify the loopholes and fill up the gaps to improve customer service communication.
5. Hide or delete the spam conversations
Keeping the comment section clean by filtering trolls, spam, and irrelevant comments is essential else it might impact brand credibility.
Hiding or deleting such comments is an efficient way to deal with spam conversations. Businesses have witnessed a significant increase in positive user sentiment just by removing or hiding harmful comments.
Hiding a comment made by the customer on your post will keep it hidden from everyone and the user who commented won't be getting any notification. Later, you can unhide the comment and respond with a better reply.
While deleting a comment removes it completely, and no one will be able to see it anymore. The user who made the comment won't be notified of its deletion, but if they visit the post they will know that it has been deleted.
Additional tips to deal with comments from frustrated customers
Here are some tips to follow while dealing with comments from frustrated customers on social.
Never miss to apologize for the mistake and acknowledge the error politely and courteously.

Make sure to keep the responses short and to the point, since angry customers are not in the frame of mind to read stories.

Offering an incentive such as a coupon code can quickly turn an unhappy customer into a happy one in most cases.

Once you have apologized, and given an explanation for the error, the next best thing is to reassure them about the action being taken on their issue.
Final thoughts on Facebook comment management
Indeed social media is an important part of business marketing. As Facebook is one of the most popular messaging channels, businesses integrating the customer engagement tool with FB channels can enhance the communication strategy by streamlining all Facebook conversations in one place and delivering a consistent customer experience. If you want to learn more then read this Facebook case study.