The popularity of Facebook has increased day by day leading to more than 2.20 billion active users as of May 2018.
(Source – zephoria)

This statistical data and other online Facebook case studies show that most of the revenue of Facebook comes from advertisements. In March 2016, Facebook had reached three million active advertisers. Advertising on Facebook has become a "trend" nowadays.
Advertisers choose Facebook because this platform takes engagement levels into a deeper level. This key differentiator has kept Facebook as the most widely-used social platform.
Now the question arises, apart from the popularity of Facebook what else attracts brands for marketing on Facebook? The answer is very simple. The intensified engagement and affordable content generated from users makes it an incredibly powerful tool for brands.
Brands from different domains like real estate, restaurants, e-commerce, telecommunication, etc. can easily engage their fans, followers to generate awareness about the product or services offered by them. Social media not only gives direct access to target customers but also gives cost-effective marketing as compared to other mediums of advertising.
Now we will have a look at social media marketing case studies of brands that executed the campaigns through Facebook and set great examples of branding.
Jabong- Be you!
Jabong is a Life Style e-Commerce maestro. Jabong has created strong brand reserve via social media. The main aim was to increase traffic to the website and apps. Jabong created dynamic ads to retarget customers on Facebook.
They showed the same product to the customer which he had seen on the Jabong website or app. This showed the customized ad to every shopper, which gave the personalized experience.
This strategy of targeting the core audience leads to more relevant ads and gave more choices or options to customers in their area of interest. This resulted in an increase in customer acquisition, a 5-fold increase in-app activation rates after Facebook became its lead marketing channel.

Domino's Pizza
Domino's pizza had used a very innovative way to interact with customers. They used "Think Oven Box." This was an interactive interface containing two tabs, the current project, and an idea box.
The Current project tab described the on-going projects to gather suggestions from customers. The idea box was a place where users submitted their ideas with the company.
The concept of think oven box was a very good strategy to create the opportunity of interaction with customers. The company also showed pictures of various mouth-watering pizzas with interesting captions.
In this way, Domino's increased website traffic. Such a Facebook marketing strategy is a very good example of the effective use of social media. 
Finally, key lessons for other brands
Always listen to your customers.
Take a risk while implementing any strategy for your business
Respond to your people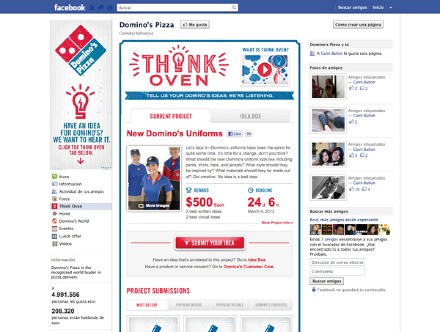 Tata Housing – #LeaveYourBagsBehind 
Tata Housing is well-known for developing residential properties that are renowned for quality design and finishing. In collaboration with Facebook, Tata housing became the first property developer in India to sell homes entirely on Facebook without involving any other media. The marketing strategy used by them was pioneering in real estate.
They created video ads to fascinate customers with the essence of life in beautiful Goa. Video also directed the people to the property page to view details of it. Such innovative ideas grasped the attention of customers and urged them to buy a home in Goa.
They created a sense of urgency by setting up a 4 day window for potential buyers to buy a home during it. This campaign was a huge success.
In addition, Tata Housing launches a new concept of online home buying in India and this inspiration also provides inspiration to other brands to drive awareness, generate leads, and deliver sales on Facebook.
Finally, there are some major highlights of their campaign,
More than 14,000 leads from Facebook
Almost 60% lower cost than the previous campaign
10 times return on ad spend
250 homes sold
Vodafone
Vodafone is the second-largest telecommunication brand within India. Vodafone Supernet 4G was launched in 2016. For the launch of supernet 4G, Vodafone ran a campaign on Facebook. In collaboration with Facebook, they created a video featuring an Indian boy with Vodafone's iconic pug.
To reach specific audiences that cannot be reached via TV, Vodafone used an inventive look-alike strategy to target people with a similar profile to current subscribers. This campaign was an enormous success not only in setting new benchmarks but also in reducing the cost.
According to the Simplify360 research report
Vodafone overtakes Airtel as the most active brand on social media and also score high because of good performance especially on Facebook and Twitter.
Vodafone almost dominated Facebook as compared to other brands. It has the highest number of fans and the most engaged fans due to the Vodafone Zoozoos campaign around IPL.
Vodafone leads in terms of followers and second highest in terms of mentions. Vodafone, Airtel, and Reliance are the leaders on Twitter.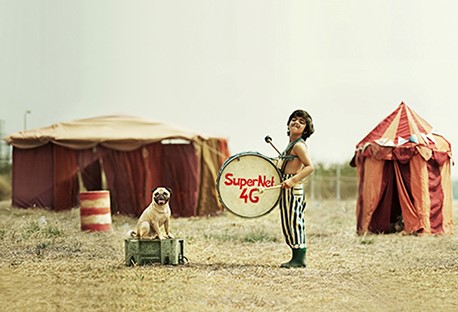 Cleveland Clinic – Access Anytime Anywhere, Find Your Way to The Best Care!
Cleveland Clinic is a multispecialty hospital in Cleveland. It also operates affiliated facilities in Florida, Nevada, Canada, and the United Arab Emirates. This clinic is also one of the most active users of social media among healthcare providers, patient engagement means using blogs, Facebook, Twitter, and other channels to provide content that matters in a patient's daily life.
The clinic's marketing and social media staffs take a measured approach to put up social media content, to ensure it resonates with patients and consumers.
Listening is a key part of Cleveland Clinic's social media strategy. Association with Facebook was the opportunity to connect with patients through direct interaction. The clinic presented Facebook content as "Did you know? "Segments.
It comprises questions and answers to inform patients regarding health information from physicians. Daily health tips and weekly chats allow followers to hear from and interact with experts, which helped in improving customer experience in healthcare.
Other topic areas comprise the news about innovations and information about specific disease conditions. This promotion achieved brand retention.
L'Oreal- Because You're Worth It!
Social media has become the battleground for beauty industries. Every company implements innovative ideas to engage and attract target customers. The main purpose of this battle is to build brand loyalty. No other company could beat the innovative ideas implemented by L'Oreal to attract customers.
L'Oreal amassed an impressive base of followers on their social media accounts with the help of innovative campaigns. Their unique social media strategy continues to raise the bar for competitors and inspire other companies as well.
#lorealparislive was the impressive event launched by L'Oreal in 2014. They used a striking strategy where they engaged a team of beauty experts and models to recreate red carpet hair and make-up looks in real time. The gifs were posted on Facebook to teach every woman how to achieve the same look at home. They team up with professional beauty experts and models to recreate red carpet hair and make-up looks in real time.
The success of these campaigns led to a huge number of followers and undoubtedly increased sales.
Finally, What is your strategy??