As per Forrester Report, "71% visitors expect assistance within five minutes and if they don't receive it, 48% will abandon the site." So, because of the benefits of chat support, nowadays more and more businesses have started offering live chat assistance on their websites.
But don't think that live chat on your website can be used only as a customer support tool. Recently some companies have started using it in several unconventional ways. They have found some innovative techniques of using it to meet customer needs, boost online sales and increase brand loyalty. Let's discuss!
1. From live chat to multi-channel communication
Live chat on your website does not provide only live chat assistance, it offers something more than that. There are few live chat software available in the market that provide voice and video calling facility also.
It allows website visitors to initiate free voice and video calls from the same chat window whenever they need any support. Using the WebRTC technology, it offers free calling facility on your website itself. So, it's a great way of engaging with your website visitors and personalizing the communication.
2. Use the chat banner for customer satisfaction survey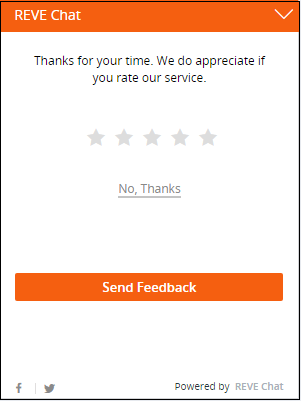 Customer feedback is always helpful to improve the quality of your services and meet their expectations. Your live chat software can help here.
How? You can proactively reach to website visitors to gather their suggestions regarding your services. For example, suppose a customer completes a transaction on your website. After that you can reach to him for asking his feedback on the overall buying process.
Here a popup window can appear in front of him asking, "Thanks for shopping with us. Rate your shopping experience". This way you will get customer ratings. It's a great way to let him know that you value your customers, increase customer satisfaction and brand loyalty.
3. Collect leads even when you are offline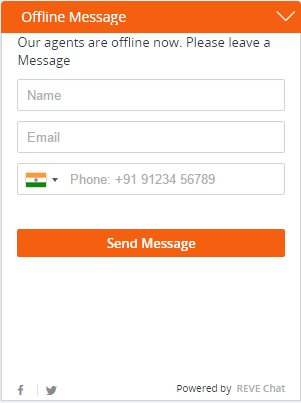 The chat software for business can be used to capture leads even when you are offline. You may not provide 24/7 customer support but your prospect customers still can reach you through 'Offline Messages'.
When you are not logged in to live chat, the chat banner on your website goes to offline mode. Customers who land on your website at that time, still may contact you by sending offline messages. They need to click on the chat banner, provide their names, email addresses and messages. Whenever you will login to your live chat dashboard, you will get all the customer details including their messages. Next from there only you can reply them back.
This way you can directly contact your prospects and increase online sales.
4. Create awareness of your social media presence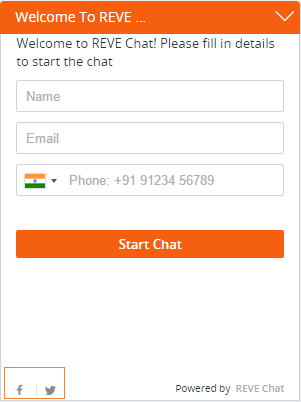 Yes, you can increase your social media audience with the help of live chat software. It allows you to add the links of your social media company pages within the chat window itself. From there visitors can visit, like your Facebook company page or follow your company on Twitter just by clicking on the social media icons placed inside the chat window.
For example, before you end the live chat session with a customer, you may request him to visit or like your social media pages. It's actually a great idea to increase your social media audience.
5. Provide live chat service right inside your mobile app
Live chat is not only for providing assistance on your website. You can offer customer support inside your app too. Surprised? Yes, it's true.
With mobile chat SDK, now you can integrate the live chat software with your mobile app and provide instant assistance to the app users. So, don't add live chat only on your website, use it within your mobile app too. You will receive and reply to those messages from a single dashboard. So, managing your whole customer service has become easier now.
6. Advertisements inside the chat box
Yes, it's true. Apart from offering live chat assistance on your website, you can also display advertisements, special offers for your existing, upcoming products and services. This is one of the coolest benefits of chat support.
Actually you can do it in many different ways. You can proactively reach to the website visitor and when the chat session actually starts, you can display promotional offers, special discount coupons within the chat window itself. You never know, the visitor may get interested and end up buying your services.
Let's hear from you!
How do you like it? Share with us in the comment section.