Live chat has become a popular channel for customers to communicate with customer service. With live chat customer support tools, brands are able to overcome longer queues and delayed responses that hinder delivering a better customer experience. Hence, live chat is widely accepted across businesses of different sizes and industries across the globe.
A survey by Research Now concluded that people spend an average of 43 days on hold in their lifetime.
So it clearly shows that customers hate to wait when it comes to getting the right support. The above numbers prove that having a live chat button is the most sought after customer support channel when it comes to providing real time customer service and boosts customer satisfaction.
10 reasons live chat is your most important customer support channel
But what is live chat and what makes it the best channel for customer support? How it helps your online business and how it compares with the other channels to deliver the right & timely customer support?
Let's walk through the 10 reasons that make live chat the best customer support channel for your business.
1. Live chat provides real time customer service support
Live chat customer support tool allows the benefit of convenience for your customers. When they face problems and get stuck in their journey that stops them from making quick decisions, live chat is the best way to deal with this scenario.
Generally, customers do not like to wait as they would on the phone while interacting with an agent. The direct and immediate access to customer service professionals creates a seamless customer experience.
Average response time

– Response time is one of the key attributes of good customer service. And live chat offers a faster response as compared to other communication channels (phone, email, social media).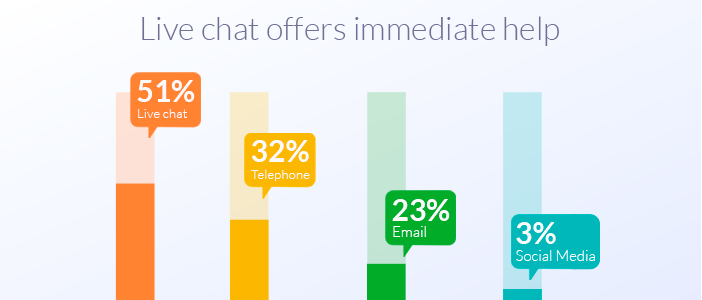 Live chat is the best channel to minimize response time in various ways:
Allows you to know the complexity of the customer problem and deliver the right resolution in the first contact itself.

Track your website visitor and customers activity with real time visitor monitoring, and proactively trigger right personalized message.

Use live engagement tools to make conversations interactive and offer effective solutions.

Save time by rightly using canned responses to send instant answers to the frequently asked questions by customers.
By following live chat best practices for customer service, support agents can handle multiple chat conversations at the same time. The customers get an immediate response with the minimum wait time, which increases engagement and satisfaction rate.
Best practices:
Personalize your chat conversations with greetings and trigger it at the right time, analyzing the visitor journey.

You can implement live chat on your website or inside your apps to deliver in-app support.
2. Omni channel customer service is the future
Customers expect to receive service from you on their preferred channels, which might be web, social media, or messaging apps etc. You need to manage all your customer conversations over their preferred channel. With the help of the customer insights, learn your customer behavior and make decisions on delivering better customer service.
The omni channel customer support benefits customers in the following ways to:
Gain greater insights on customer profiles

Increases the productivity of support team

Interactive conversations by using live engagement tools

Instant availability across various channels
Customers nowadays are more on messaging apps.  As texting is more convenient and makes customers happier, it is preferred more. Over 68% of consumers said they text more than they talk on their smartphones. This shows customer satisfaction rates are higher for chatting and messaging than for calling.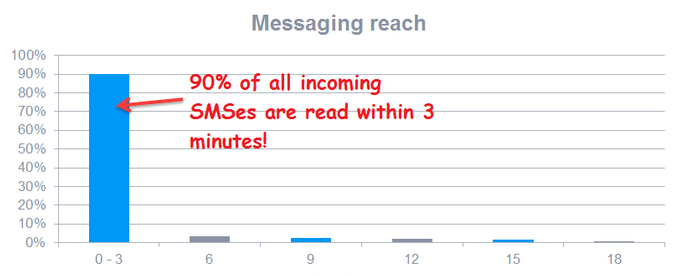 Study by Bain & Company details how customers spend 20-40% more with companies that respond to customer service inquiries via social media. When you give your customers the support they need, they trust and appreciate your brand and that trust leads to sales.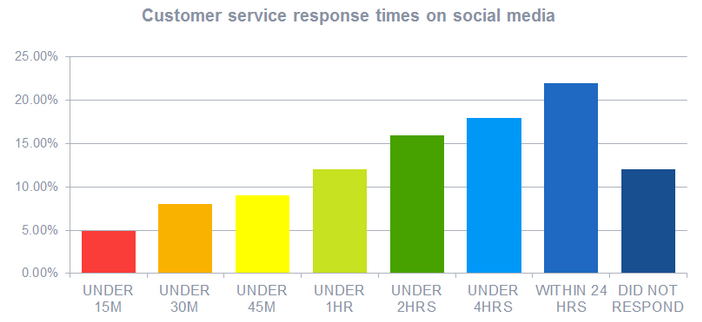 Best practices:
Customers on social media want a prompt response. Support your customers with social media and messaging apps and deliver better customer service.

Look for live chat customer support platform which can streamline all other channels for better efficiency and productivity.
3. Automate your customer service with bots and live chat

As customers are becoming highly demanding and their top expectation is getting instant answers. Microsoft says globally, 54% of all consumers say that they have higher customer service expectations than they did just one year ago.
So what are the most important factors for service that affect customers? Below chart shows:
Customer service automation refers to customer support methodology with the help of chatbots or other artificial intelligence (AI) tools. With automated customer service, a business can deliver 24×7 support, reduce the customer service costs and make their team performance way more efficient
More and more businesses are automating live chat with chatbots as a part of their customer service strategy. Integrating a chatbot with your live chat helps to deliver customer support and improves brand loyalty and affinity.
How live chat with AI chatbots automates your customer service?
Quick answers:

Chatbots can engage with customers 24/7 to handle their issues instantly to improve customer support and customer experience.

Less number of help desk support tickets

: All the information based queries are seamlessly handled by chatbots, thus reducing the number help desk tickets.

Acquire customer information

: Chatbots collects customer information that is further analyzed and processed as per the needs of the support team.

Complex conversations

: Chatbots answer information related questions but transfers the chat to the right support agent when the conversation becomes complex.
Cleo launched AI-powered chatbot as a replacement for your banking apps. It is starting offering service to U.S. customers with good reviews.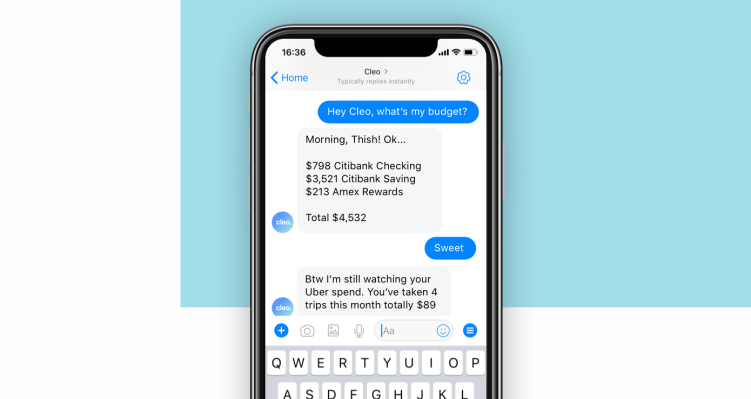 Best practices:
Create chatbots to manage your common customer support queries. It would help your customers to get answers instantly and hence reducing your support tickets. By balancing both live and bots, allows you to maximize your resource to focus on important conversations

You can also build chatbots to automate your sales or web engagement activities such as form fill up or lead qualification. It makes you to automatically convert your visitors into prospects to build long lasting customer relationships
4. Live chat is cost-efficient
If I ask have you made business decisions without thinking about the costs?
Definitely, no will be the answer.
Live chat boosts your brand image and effectively streamline the support and sales activities. 63% of customers reported that they are more likely to return to a site that offers live chat as it is cost effective.
Every business has a well-structured cost management strategy that focuses on financial decisions that increase business productivity and reduce the overall costs. Deeply analyzing the costs result in seamless business management.
The different types of business costs comprise costs of hiring agents, infrastructure (office space), the tools & technology and most importantly regular training costs. Live chat is the best tool that smoothly manages all the costs.
With live chat, you can reduce the average resolution time of your agents need for handling multiple chats conversations. The effectiveness of the chat sessions determines the number of contacts made by the customers. It also enhances the agent's potential that saves business costs by less hiring.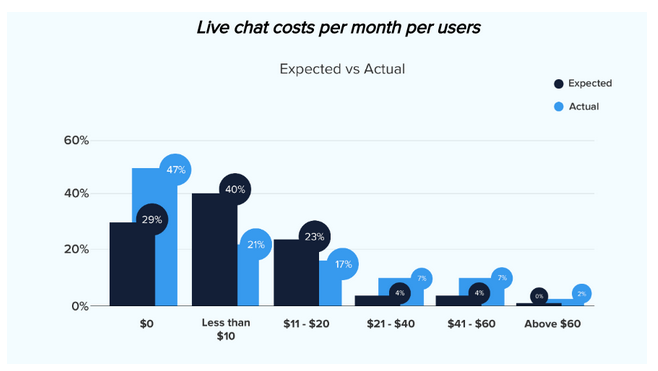 The key features that make live chat a cost effective channel are:
Multi-tasking

– Live chat customer support representatives can multitask and help several customers simultaneously that is not possible with phone or email. Live chat improves the operational efficiency of your business.

Personalization

– With live chat your agents can use eye catcher content, widget branding, greetings to welcome customers with a friendlier way.

Scalability

– Live chat customer support services are can easily scalable to meet the changing demands of customers. For e.g. the load handling during peak times.
Business decisions are supposed to be cost efficient. And live chat helps you to reduce the support costs by instantly connecting with the customers in real time and deliver effective support.
Best practices:
You can automate your business repetitive tasks with chatbots. Your agents can handle up to 7-8 chats whereas bots provide 24×7 support.

Compared to other channels such as phone support, live chat does not need any physical infrastructure hence it reduces business costs.
5. Live chat is an essential tool for customer engagement
Live chat customer support channel helps your agents to communicate instantly with your customers. Probably this is one of the reasons why 92% of clients feel satisfied while using live chat for customer support. In order to handle chat conversations in an interactive manner, live engagement tools such as video chat and co-browsing are used for better chat experience.
With co-browsing solution and video chat, your support agents can guide customers with a seamless experience and make the whole conversation interactive in the following ways:
Identify the nature and complexity of the customer query in real time.

Acquire first-hand knowledge of the provide helps in delivering instant customer support.

Face to face communication makes customer conversation interactive.

Direct personalized chat with customers builds trust and loyalty.
With real-time chat support, the resolution time gets reduced by up to 2-3x compared to other channels. That makes live chat one of the best channel for sales conversation and lead generation.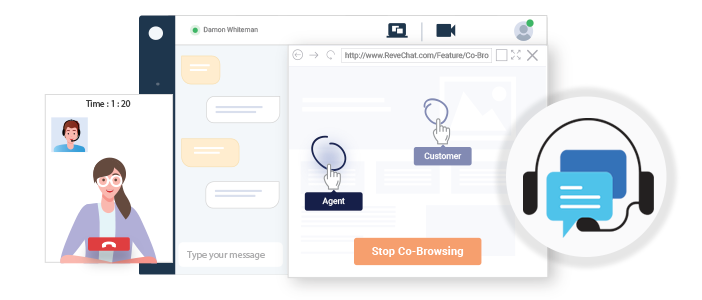 Best practices:
Enhance your customer support service by instant resolution of the problem in an interactive manner.

Deliver a better live chat experience by using visual engagement tools to chat conversations interactive and meaningful.
6. Live chat is more human
Have you ever experienced an automated voice or response when you reach out to a company's customer support number?
With live chat customer support software, you don't have such experiences as it is one of the best tools that offer human touch or can humanize your customer support. The agent personalizes the conversation to make the chat effective and a good experience for the customer.
Customer Think says customer satisfaction ratings for live chat are often higher than all other support channels, likely because of the speed and conversational nature.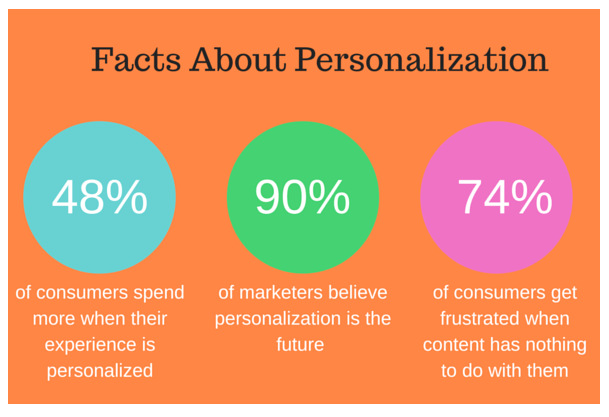 So how live chat brings a human touch to improve the conversation customer experience?
Interactive conversations with live chat

–

Research

shows that 66% of customers expect an immediate response or resolution when using a live interaction for support. Live chat helps your agents to make use of co-browsing

 and video chat for effective and direct conversations. It helps to deliver quicker resolution and reduces the number of touch points.
Personalized live chat conversations

– Live chat customer support software helps brands to build long-term relationships with their customers. When customers feel what they are saying is heard, and responded with personalized answers, more likely they will share positive experiences with your company.
Studies say that 73% of consumers are having a view that friendly customer support makes them fall in love with a company, whereas 52% have made multiple purchases from a company after a positive initial customer support experience.
Best practices:
Live chat gives a human touch to resolve complex queries asked by customers by using live engagement tools to offer the best customer support.

As live chat is not based on automated instructions it offers effective guidance and suggestions in a friendly way. Is not that great.
7. Live chat helps to convert sales and lead generation
Implementing live chat customer support tool helps in accelerating lead generation and successful sales conversations. With live chat, your agents can reach out to customers instantly by initiating a direct conversation in real-time.
Thus, the live chat tool increases customer engagement and delivers exceptional customer service to the customers. Read this blog to know how live chat converts sales and accelerate lead generation process.
A live chat is an optimal tool for reducing purchase abandonment rates and turning to browse into sales conversions.
Capture leads

– Integrate live chat with your CRM software to close more leads for your sales team to follow up further and improve the chances of conversions.

Sales conversions

– Live chat customer support software has the power to take over the confusions that customers often experience such as pricing, product details and increase sales conversions.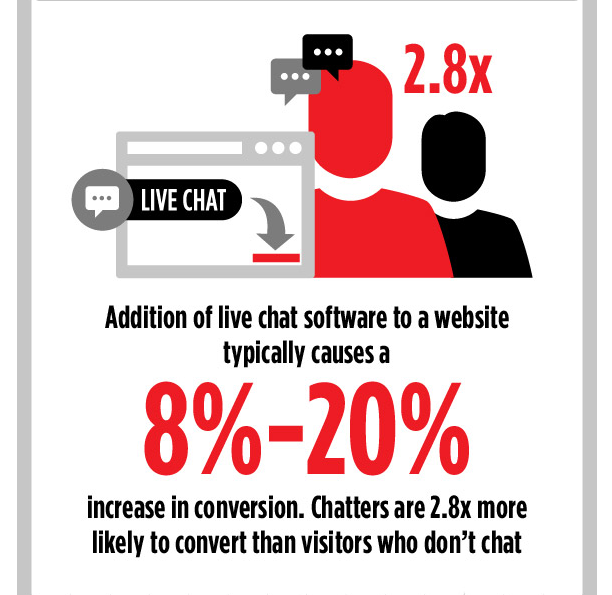 Best practices:
Integrate live chat with CRM tools so that your sales team can follow-up with prospects and improves conversion.

Use chatbots for collecting visitor information so that conversation can be started with customers based on their previous or pending requests. It is appreciated by customers and makes them feel you care about them and this small thing helps to deliver a  better customer experience.
8. Live chat provides intelligent support
Live chat customer support channel helps to deliver intelligent support services to the customers and increases the chances of sales. The services reduces the total response time of the customers and deliver effective resolutions.
So some of the ways to deliver intelligent customer support are:
Workflow automation –

You can automate regular tasks and work process to increase business productivity and operational efficiencies to take quick business decisions.

Intelligent routing –

 With advanced routing, you can improve your live chat performance for your agents and teams. Give your website visitors a better experience by distributing chats intelligently across your team members.

Department management –

You can get your website visitors to connect with the right departments for efficient performance. You can distribute chats across various teams rightly and resolve queries faster.

Queuing –

Queue time helps businesses to set specific wait time based on the chats and agents availability so that the customers get a better understanding of the typical response time.
As automation is becoming more and more prevalent in business applications across all industries, implementing some of the above intelligence surely make your live chat as your best performing customer support channel.
Best practices:
Using live chat for your business helps to deliver better support to your customers by improving the first contact resolution and retaining customers.

Live chat with its intelligent support features accelerates business growth saving extra cost and time.
9. Live chat also provides in-app support
Providing in-app support, right inside your website or mobile app, is a strong way to engage the customers efficiently and deliver better customer support. If you are a Saas business, it is imperative that you provide in-app support to your customers as they likely look for support when they are within your product.  
Localytics says in-app messages boost engagement by 3 times. In-app support helps in one on one chat with the customer and identify where are how the customer is facing the problem and assist accordingly.
To deliver the best quality support to customers on the go improves the customer experience and accelerates your business growth and productivity. This helps to acquire new drives customer retention. Live chat messaging has played an important role in boosting customer retention in several areas.
Best practices:
Integrating your live chat within your SaaS app helps to provide in-app help desk support. It allows the customers to retain your business.

Providing in-app messaging helps in user onboarding by to understand the core features and hence increasing mobile engagement.
10. Live chat is conversational
Live chat is your conversational support channel. What does it mean?
Easing of communication with customers to meet their expectations by using live engagement tools, personalizing chats and automate chat services. By integrating systems and channels, along with training empowering agents to build good relationships, brands have to deliver conversational customer support to every individual customer.
So, what constitutes within conversational service?
Omnichannel outreach

– Implement an

omnichannel support

solution and allow customers to reach you on their preferred channel whether it is live chat, Facebook Messenger, mobile app, messages.

Integrated View

– To understand how customers have come to land is a in your queue is an important part of conversational customer support. Context is key to help customers effectively with proactive messages. For e.g.

Does the customer have an order being delivered? What's the current status of the shipment?

Direct talk and text

– Agents can make chat conversations interactive by using the live engagement tools like

video chat, co-browsing and screen sharing

. Face to face personalized conversation helps in quick identification of the error and resolution in the first contact.

Set expectations

– If you do not know the answer for the customer query and need some time, you need to set a queue time. It means you need to provide a response time to your customers. If it exceeds more than 5 mins you should follow up with the latest status update.
Being over formal doesn't work all times. Live chat channel is a less formal way for brand communication but you need to be careful before sending emojis or slangs. You can use warm-up questions to start a conversation, helping you to build a good connection with your customers.
For e.g, Where are you chatting in from? or How did you find us?
Live chat allows your agents to be conversational to break the ice in different ways and deliver excellent customer support.
Best practices:
Implement conversational customer support effectively helps to deliver better support and live chat experience to your customers.

Train your team with the

live chat etiquette

in order to enhance better customer service and customer loyalty.
Final thoughts
Every customer expects a faster, efficient, personalized way to resolve their issues and ask questions. Live chat with AI chatbot automation is a new way to deliver efficient customer service. It is overall the best customer support channel for developing trusting relationships between a business and customers.