Just think of Christmas, Thanks Giving Day, Cyber Monday or Black Friday! Which were once the busiest time of the year now have turned into an eruption of heavy discounts and deals, crazy offers and huge sales conversions. People really go crazy on these days. But in spite of the madness, retailers love this season as it brings huge revenue for their business.
As e-Commerce business is on the rise today, instead of rushing to the brick and mortar stores and queuing up there, more and more people have started shopping online. Customers always have high expectations from online customer service and it increases more during this time. The last thing what you want is to worsen your customer support quality during this season, the most important time for your online business.
So, here I have discussed the best 10 e-Commerce customer service strategies that all the online businesses, regardless of the size should keep in mind while preparing for the peak seasons.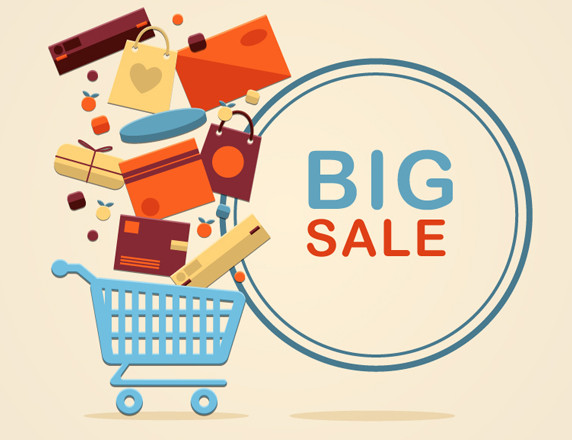 1. Create special content for the holiday seasons
A holiday means more and more shopping and shopping means customers. While handling customers, you also have to respond to their queries. So prepare a special list of FAQs specially for this season and promote it on the important sections of your website like the 'HOME' page, 'Support' page' and also on your social media company pages to provide an easy self-service option. Also, you need to prepare special videos, festive banner and new website pages.
Example of some special content:
Special FAQs

Festive videos

Colorful banners

New website design keeping the holiday essence in mind
Also, be transparent with your customers. Let them understand your limitations and what to expect from you during the rush hours.
2. Plan before hand and always be prepared
You may face a huge amount of customer queries during the holiday hours, but you have to be prepared beforehand and create some effective strategies. You can check the analytics of previous holidays to get a sense of the amount of call and live chat volume you should expect. Obviously to deal such situations you need extra manpower and for that either you can hire more support staffs or outsource some of your tasks to other companies who will provide holiday customer service on behalf of you.
3. Train support agents for handling holiday sales
You must train your support team, especially for holiday customer service. Make them confident enough to take a quick decision if required and handle the situation all by themselves. Your team should have the potential to provide fast and excellent support services in order to stay ahead of your competitors.
4. Respond to customer queries as fast as you can
Responding to customers and assisting them as early as possible should be your biggest efficiency metric to look into during holiday hours.
As a support tool, live chat can help you out on this situation. There are times when your live chat support team needs to provide the same answers to different customers. Typing the same reply again and again, not only increases the response time, but also there is a chance of making typo errors. 'Canned Responses', an advanced feature of live chat software helps you to deal with such problems. It will definitely improve the quality of your customer support and thereby conversions.
5. Let your fellow employees assist customers
Apart from hiring new resources or outsourcing the job to other companies, you also can cross-train other employees to provide e-Commerce customer service during the rush hours. By directly engaging with the customers, other employees also will understand the needs and problems your customers have. This will also ease the load on your support agents.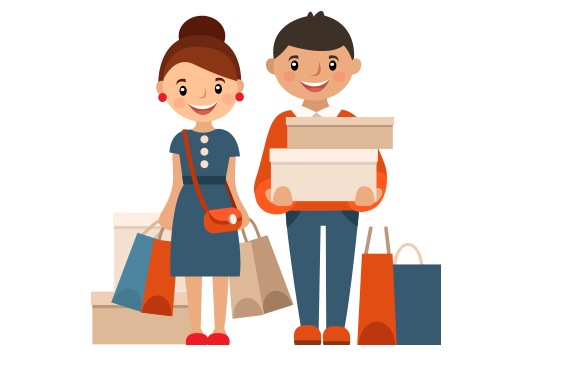 6. Communicate properly with the customers
Always put yourself in your customer's shoes to understand his situation. For them, it's the time to sit and relax with their loved ones but if they are constantly contacting you for some help, then it must be very important. So always respond to them as quickly as possible.
Always try to constantly communicate with them even though the issue has yet to be resolved. Be specific with your answers and avoid vague responses.
7. Support and the Marketing teams should be on the same page
Your marketing team should start campaigns and promotions on social media and other places about the big sale and offers much before it actually starts and the details of all these activities should be shared with support team members as they are the ones who will work on the frontlines during holiday hours.
So ensure that both marketing and support team are on the same page. Always keep an eye on how and when the support team is responding to the messages and complaints on social media channels.
8. Provide a 'Call Back' facility to skip waiting
Nobody likes to wait in a queue especially during holidays. If all your support agents are busy in assisting others, make sure that you offer a 'call back' service and voice mail service by which customers can be contacted later.
9. Hold music should sound festive
Customers get irritated while waiting in a queue.  So transform your hold music to be festive to make sure that while waiting customers are calm and cheerful. Apart from that, you also can record other holiday announcements regarding deals and offers and play it during they wait in the queue.
10. Make sure your technical infrastructure can handle the holiday rush
For companies, holiday shopping means more and more sales. But it also means an increase in call volume, more and more live chat requests from customers inquiring about product details, shipping and return policies, payments and complaints. So make sure your current infrastructure is able to handle the rush.  
Here your goal will be to retain the customers you have got during the holiday seasons. They should remember your brand in a good way and you can win their hearts by providing excellent customer service. Trust me, this way you will get loyal customers who can be your brand advocates in the long run. During a holiday or no holidays, these loyal customers will be with you forever.