Customer support is something more than just saying "I am Sorry" or "You are Welcome".
In the era of digitization, the purchasing decision of any customer is no more based only on the quality of your offerings, but also on the standard of your customer service and support. It's not at all what you think about your product, but what your customers think about your offerings. Customer support is all about building healthy relationship with your customers by giving value to them and being there whenever they need you.
The quality of support service can improve or destroy your brand image and ultimately your business revenue. So train your live chat agents with the right customer service skills and both of you will see a big boost. Let's discuss some of the customer service training ideas!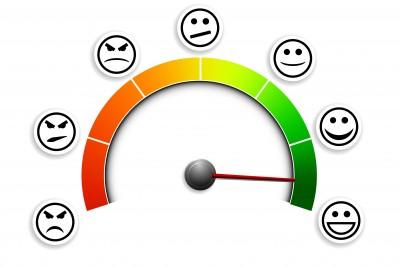 1. Know your product by heart
Nothing shows confidence and builds trust amongst customers better than excellent knowledge of the product offerings that are being sold. If your support agents know the products by heart, it will be much easier for them to give a solution or resolve any issue much faster. Otherwise, they will tell customers to hold for a while for finding the solution or transfer the chats to a more knowledgeable person. Good product knowledge not only improves the support speed but also helps to build a much stronger relationship with the customers. So don't forget to add product training as a part of your customer service excellence training.
2. Create customer success manual
Make sure that you continue to review the performance of your live chat agents as a part of your customer service training programs. It should include mock chats, secret evaluation and much more. Apart from that, distribute customer success manuals amongst your agents where all important tips and techniques of online customer support are given in written format. This will help them to relook the important tips whenever they have any doubts. The customer success manual should include:
• Detailed installation process
• FAQs
• Product details
• Specific product features
• The process of managing the live chat software and much more
3. Don't take complaints personally
Most of the unhappy customers are driven by emotions, without any proper logic. So if the customer is upset and ripping any agent to shreds, teach him not to take those things personally. Complaints contain customer insights and are a great way to know what exactly they think about your offerings and support quality. Don't lie to your customer. If you don't have the answer just admit it.
While chatting with your support agents, though important, speed is not what your customers are always concerned about. Spending some more time with customers is actually a good way to go. So, intentionally tell your live chat agents to spend some more time with the website visitors. Let them dig personal info like customer's hobbies, liking and disliking and so on. In this way the conversation will be friendlier and the person on the other side will be comfortable and relaxed.
4. Show some sense of humor
In case of live chat support, humor is an excellent way to inject liveliness into any conversation and diffuse the otherwise tense situation. The customer may be having a bad day or may become frustrated if he or she is not happy at all with your product. One way to deal with this kind of situation is being attentive. Another way is being humorous. Humor brings openness, acceptance and sometimes even appreciation. It helps an unhappy customer to get the right perspective of things.
5. Ask top performing agents to give customer service excellence training
Request your top performing agents to provide training to others and share practical tips on how to be the top performer. This will help newcomers to understand how to provide the best support service.
6. Make them understand their actual roles
As a part of your customer service training programs, help them to understand the actual role they need to play in building customer relationships. Let them learn the lifetime value of a customer as well as the result of a bad customer interaction. Teach them how the quality of customer support impacts on sales conversion, customer retention and brand image. Once the support agents have this basic understanding, they will be more interested in providing top-notch service.
7. Let them put their hands on it
People learn best by doing. Team up all of your agents and give them different chat scenarios. Let them try their best to deal with those given situations. Give them enough time to understand the whole support process, your product and most importantly, how to manage the live chat software. These hands on training sessions are very important to cultivate a capable workforce.
8. Add videos in your curriculum
Video is a great option to be clubbed with your training sessions, but don't have the budget to produce videos on your own? Don't worry. There are thousands of useful videos available on YouTube which can be useful for you. This is one of the best customer service training ideas.
9. Tips to improve writing (chatting) skills
Customers love to use live chat option because it's one of the fastest way of getting instant assistance. For live chat support, one important component is good writing skills. Just as the agents who provide phone support are expected to use proper language, cheerful voice, and grammar, the same is expected from a live chat support agent. So in this context our customer service training tips are:
Ask to the point and simple questions
Use proper spelling
Avoid using jargons
Describe your actions and so on
10. Regular meeting for knowledge sharing
Arrange a weekly meeting to discuss and understand the overall experience of your support agents with your clients. In the meeting, they can share what obstacles they face while they live chat with the website visitors, what kind of tricky questions customers may ask and how to give answers to their queries. In short, in this knowledge sharing process, agents can learn important techniques of live chat support from each other with can improve their overall performance.