Customers always expect meaningful interactions when they reach out to a business. 
They also wish consistent answers for their queries whether for sales, marketing, or support purpose.  
After all, quick and relevant responses always add great value to communication. 
Sadly, most service agents are not adequately trained to understand the flow and subtleties of conversations which result in poor experiences for customers. 
To avoid that situation, you need customer service scripts that can be used as a template for different situations, and also a tool to ensure relevant responses to customers. 
When there are ready-to-use replies for different situations, your support team will always find it easy to respond quickly to any type of issue and ensure great experiences for customers. 
What are Customer Service Scripts?
Customer service scripts are a set of guidelines for agents to use while communicating with users across support channels and scenarios. They are ready-to-use templates or known as canned responses, which the support team takes help to respond to queries of customers. In the industry, different terms are used to know these scripts such as live chat scripts, call center scripts, email templates, or chat scripts.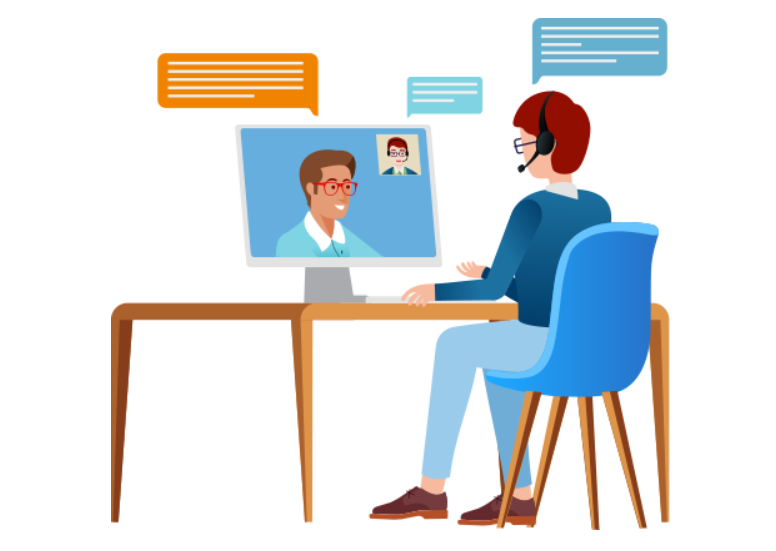 The purpose of customer service scripts is to help the support agent respond quickly or handle various types of conversation strands of situations effectively. Support people can reduce common errors and guide customers accurately when they use call center scripts examples. Any business can communicate better, solve customer issues faster, and reduce training time by using live chat scripts. 
Advantages of Customer Service Scripts?   
Customer service scripts are quite like best practices for agents to improve response time and increase productivity levels. They are always a solid resource to rely on for dealing with customer queries in an efficient manner. Your business can also leverage them as a resource for customer service training and add value to the agents.   
Your business stands to gain many benefits when it follows call center script best practices for interactions.  
Consistency in communication – The use of chat scripts ensures that every customer interaction is done in line with the brand value and makes sure that a consistent experience is offered across channels. 
Quick and relevant response

– Your agents won't need to search for answers for any situation when they have

canned responses

or chats for help as they can quickly use it to boost the response time and stay relevant to the situation. 

Less need for agent training

– The availability of a ready-made chat script can guide customer service agents without the need of giving them proper training and this can save resources for your business.  

Motivated support staff – Agents can always feel motivated when they have quality customer support software and call center script best practices for help.  Both will keep them confident for dealing with any type of query easily with a spiel and it can have a great impact on the bottom line.   
When your agents are equipped with scripts, they can respond logically and handle situations well. Sign up with REVE Chat to get supported by the feature-rich customer service tools with ready-made script templates for answers.  
15 Powerful Customer Service Scripts for Your Team  
Agents that have the support of customer service scripts always find it easy to do smooth interactions with customers together with giving relevant and quick responses. They also know what it takes to deliver great customer service in a call center. In fact, any team that uses chat scripts stays better prepared to effectively handle any type of communication in a quick manner. 
There could be different scenarios and situations where your team needs to follow call center script best practices to handle customer questions effectively. 
Let's look at each of the scenarios in detail –  
1. Call Center Scripts Examples for Greetings
Customers always deserve to be greeted and welcomed with a polite and friendly message whether in live chat or by phone. It's one of the good customer engagement strategies to greet everyone without any distinction whether they are first-timers or repeat. So, you need to be positive with call center scripts example to greet customers better and set the tone for an engaging conversation.    

Welcome greetings for a first-time/repeat customer 
"Good morning! Welcome to Customer Service. My name is XYZ. How can I help you?"
"Hi, welcome! You're connected to XYZ at Customer Service. How may I help you?"
"Great to see you again, XYZ. I hope you're doing well. Would you like me to show you some different products this time?" 
"Nice to have you here again, XYZ. How can I help you this time around? Wanna check out something new?" 
2. Chat Scripts for Thanking Customers for Bringing Up the Issue
It's always a good practice to say thanks to customers for noticing an issue in your product or for bringing to your attention the issue. By doing so, you could send a good message to customers about how valuable their suggestion is for you.  In fact, saying thanks to customers is one of the most effective live chat best practices every agent should follow.    

Chat scripts for thanking customers
"We genuinely appreciate your effort in bringing this to our attention. Let us look into it."
"Thanks for noticing this and letting us know. I assure of quick help on that." 
3. Live Chat Scripts for Asking More information from Customers 
You can deliver customers the best experience only if you know their problem inside out. If you don't have the necessary information, it will be difficult to fix their issue in the way it should. For that reason, you should not hesitate in asking for more information from customers as and when you feel like it.  
Chat Scripts for Asking Customers Additional Information  
"Could you please tell us more about the problem you're facing? For how long have you been troubled by this? Have you taken any step yourself?"
"Could you please confirm your order ID/delivery address/complaint number?" 
"I feel bad to hear you have had to face this problem. Could you elaborate a bit more so that I can know it better?"  
4. Customer Service Scripts for Form Fill up 
Forms can help you know a lot about customers and their problems. So, as a customer service agent, your need to focus on soliciting more information so that the best possible experience is delivered. You can easily get customers to fill the form if you know how to use the chat sample or follow call center script best practices in the right way.   

Scripts for Form Fill up  
"In order to serve you better, we would need you to share more information. Could you please fill up this form? It won't take more than 2 minutes." 
"I intend to deliver you the best experience. So, take some time out and fill this little form."    
5. Call Center Scripts Examples for Transferring Call to a Different Team
Customers like prompt answers to their queries. Even if they have reached the wrong agent, they expect the person to have the customer service communication skills and enable a smooth experience. For that situation, the agent needs the support of a sample call center script to know how to transfer a customer call to a different team to avoid delay.   
Chat scripts for transferring calls to a different team 
"Sorry, you seem to have connected to the wrong department. Let us take you to the right team."
"Your query is valid. However, I am not the right person to help with that. Let me connect you to the department specialized for such matters."  
"I now need to take your case to the senior representative. He/she will take it from here. May I connect your call to them?" 
6. Customer Service Scripts for Putting Customers on Hold 
Customers never like put on hold by an agent. The more you make them wait for an answer, the more they might feel frustrated. You should always try to keep the wait time as low as possible even if sometimes you need to keep customers on hold to lessen the extent of the damage. At the same time, you need to take permission and tell the exact reason so that customers take the situation easy. You can also take help from customer service call script examples to understand how others are managing the situation well. 
Chat scripts for putting customers on hold 
"Dear Peter, it may take me some time to retrieve the information you seek. May I put on hold till that time?" 
"Thanks, Allan for bringing this up. Your problem is genuine. However, I need to check with my team to update you on this further. Could you please hold on there for few seconds.? 
"I understand your request. The XYZ team is better handled to help you with that. Would you mind being put on hold in the meanwhile I connect you to the right people?"
7. Call Center Agent Script for Sharing Links or Resources
Chats or calls are sometimes not the best way to resolve the customer issue in a step-by-step process. For that, you have HELP DESK materials or SELF-HELP articles which you need to share so that the issue is resolved smoothly. Plus, doing that can help customers find help all by themselves without bothering the agent. But yes, the agent needs to understand when and how to share those links with customers for better help.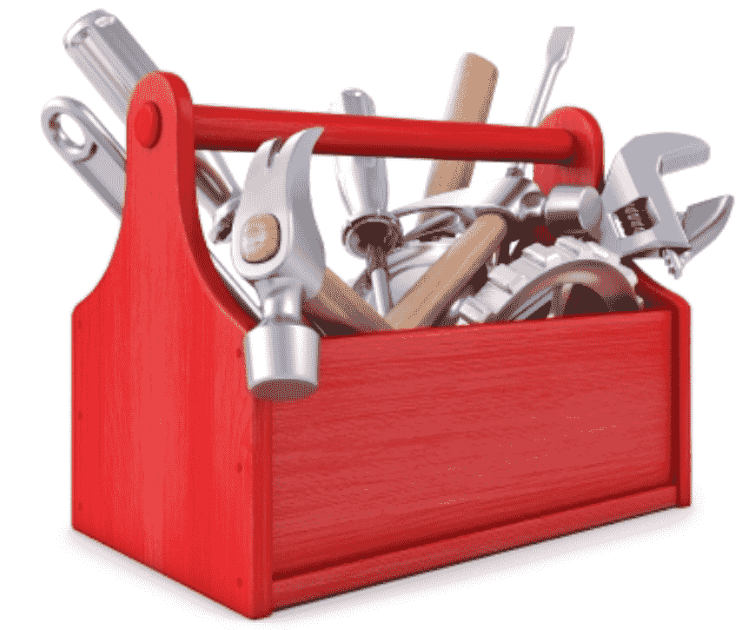 Scripts for sharing links or resources 
"Hello, Maria, I understand your problem completely. To help you better, here is a link which you can click and go through the steps to fix the issue quickly and all by yourself. For more help, feel free to contact me again"  
"Hi, Sheldon, this self-help article will best serve you. It has all the necessary steps you need to find the right help. If you think you need more help, contact me again." 
Hay, Jordan, we look to resolving your issue faster. Could you please click on the link below and check all the steps needed by you. For further assistance, I am always here to help you." 
8. Customer Service Script Example for Apologizing 
As a business, it's hard to avoid angry customers. Even the best of organizations with top-notch products and services have frustrated customers as there are so many things that nobody can control which can cause friction and annoy people that matter. However, for such situations, the best you could do is to acknowledge the mistake and apologize to alleviate the anger to some extent.

Call Center Scripts Examples for apologizing   
"Hi Hellen, we sincerely apologize for the inconvenience caused to you due to that. Let us fix the issue immediately."   
"Hello Robinson, I am sorry to hear about that. You should not have had to go through it." 
"Hey Kirsten, we feel bad for the unpleasant experience you had to go through. We're sorry and we can confirm the earliest solution to your problem."  
9. Customer Service Script Template for Empathy 
Quick response is not the only thing that customers would want when they approach a business with some issue. They also want a sense of empathy to be shown to their cause as it makes them feel good about the whole situation. So, you not only need to follow empathy statements for customer service but also follow call center script best practices and relate to the customer as well as their problem in a true sense. 

Chat scripts for empathy 
"Oho, sorry to hear about that. This kind of situation would upset me too."  
"I can completely relate to it. It's always a bad experience when something like this happens. We're sorry for that and we hope this is never repeated again." 
"Your anger is totally justified as anyone else would feel the same way. 
10. Call Center Scripts Best Practices for Saying 'No' 
Meeting all the customer demands is not possible for any business. Sometimes you need to deny a request and say no to customers without worrying about the consequences. However, you need to remember that the denial is not abrupt or curt sounding; and you also need to ensure that saying no comes with a relevant justification. And when there is a call center agent script, the support team always knows how to deny a request politely.   

Live chat scripts for saying no
"We understand your problem. However, at this point in time, we're unable to meet your request."
"I can relate to the issue faced by you. But our internal policy does not have any clause for this issue. We'd like to apologize for that."
"Sorry to say but we won't be able to help you much on that. For anything else, you can always feel free to contact us." 
11. Call Center Scripts Examples for Angry Customers
Handling angry customers is always a big challenge for a support team. You're never sure what might offend them more or what else you need to do more to placate them. For that reason, you need to be a bit more cautious of them in terms of understanding their issues and framing the response. The best strategy is to take angry customers seriously and always rely on the call center script best practices sample for answering their queries. 
Scripts for angry customers  
"I'm sorry to hear about your problem. It should not have happened that way. Let me fix this for you." 
"I can completely understand why you're so upset. I can assure you such issues are not repeated ever again."  
"You're a valuable customer to us and your frustration is completely valid. Anyone in your place would feel the same. I assure you quickest resolution to the problem."
12. Customer Service Scripts for Follow-up
Brands with loyal customers understand the value of extending the support beyond the purchase stage itself. If you follow up even after customers have bought something, it means you're taking a step towards fostering a long-lasting relationship. And if you have not started doing that yet, make sure it does not take long in the introduction of customer service scripts for your business.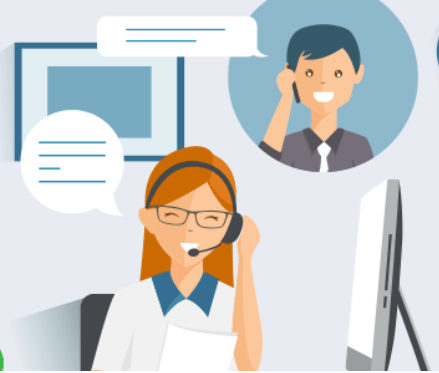 Email scripts for follow-up  
"Thanks for buying from us! We hope you're having a good time with our product." 
"Hi, Allen, how has been your experience with our product? We hope you're having a good time with it. If any issue, we're just a call away."
"I hope you're not facing the same issue again. In case if you ever come across this problem, feel free to reach out to us."
13. Customer Service Scripts Example Complete a Purchase
Customers leaving a purchase mid-way is never a good thing for any business. This could happen due to various reasons, be it price issues, clunky check-out process, etc. Whatever is the issue, you need to reach out to such customers with the right chatbot scripts and try to bring them back with an exciting offer or some more information about the product. To handle such situations, you should have a customer service script template so that agents can refer to it and ensure the right responses.  
Scripts to complete a purchase  
"Hey Kieron, it seems you have abandoned your cart for some reason. If you're facing any issue, let us know so that we can help you complete the purchase." 
Hello Angela, it seems you could not complete the purchase and had to leave the cart mid-way. Let me help if you faced any issues."  
14. Call Center Scripts Example for Upselling to a Customer 
Engaging with a potential customer is nothing less than an art. If you played your part well, it could lead to conversion. And if the messaging is not right, you might end up losing the prospect. It's therefore important to approach potential customers with the customer service dialogue script. 
Chat scripts for upselling to a customer 
"Hey, you seem interested in one of our products. Would you like to have a look at these options as well?"
"Hello, since you consider buying this product, let us show you more of similar options that might interest you." 
15. Customer Service Scripts for Concluding a Conversation 
Ending a conversation on a positive note is equally important. Whether you conclude a chat session or end a phone call, you need to be a bit courteous and thank the customer for the conversation. When you know how to conclude a conversation well with smart call center scripts examples, customers will always bank on you for a better experience. 
Scripts for concluding a conversation
"Thank you for getting in touch with us. We look forward to helping you out more as and when you need it."
Improve Your Customer Service Response with Smart scripts
Customers need quick and relevant answers to their questions when they approach a business.
Since not all agents are equally trained, it makes sense to have a customer service script example or template ready to ensure consistency of answers. Sign up with REVE Chat to find ready-made scripts and top-notch customer support tools for enhancing user experiences. 
More so, having a ready-made response can help agents deliver consistent answers and ensure a great experience for customers. The best part, your support team could rely on these chat scripts for every type of talk and keep customers happy.