Leads are everything when you run an auto dealership.
And when you have leads, your car sales can easily zoom past any barrier in the industry.   
However, you're in the slow lane if you still use old methods or still rely on the traditional ways to get auto leads or drive car sales,  
Such methods don't work anymore. With most customers now preferring to search online, you need to change the track a bit and gear up to meet the lofty expectations of new-age consumers. 
Similarly, you also need to consider the evolving trajectory of most auto searches and understand why most auto-makers aim for automotive lead generation off the web.
It also means you must be ready to cater to the net-savvy, social media-browsing car audience. You also need to prepare for the digital and ditch the conventional.
The good thing, you won't suffer for ideas and tips when it comes to automotive lead generation efforts. 
In this post, we'll share some proven strategies that could help drive lead generation in the automotive industry.
15 Awesome Automotive Lead Generation Ideas to Succeed in Your Industry  
The auto industry is quite exciting and dynamic. It hinges on innovation with new models released more often to meet the changing needs of the modern-day generation. So, car dealers need to come up with interesting ideas and strategies to boost automotive lead generation and drive sales to desired levels. 

Here are some great ideas that can help auto dealers in their lead generation. 
1.  Use Live Chat on Your Auto Website
2.  Automate Lead Generation with Chatbots
3.  Send More Info to Customers Requesting a Quote
4.  Offer Value in Exchange of Email
5   Do Local SEO to Capitalize on Nearby Industry Searches
6.  Capitalize on Social Media for Automotive Lead Generation
7.  Utilize the Data from Car Builder Option
8.  Create High-quality Walk Through Videos
9.  Rely on Only High-quality Photos
10. Run a Referral Campaign
11. Give Customers Credit Check and Financing Options
12. Provide Customers the Benefit of Virtual Appointment
13. Highlight the Test Drive Option
14. Always Have the 'Find A Dealer' Section
15. Trust Third-party Sites for Lead Generation in Automotive Industry
You can always plan to leverage the expertise of top automotive lead generation companies or benefit from various lead generation tools for the same. 
Let's discuss each of the lead generation automotive industry ideas in detail – 
1. Use Live Chat on Your Auto Website
Cars are expensive products, so buyers will naturally have lots of questions before getting one. 
In fact, potential customers nowadays do a thorough online search about auto products before actually visiting the shop physically and making the purchase. 
And since website visits are a key part of auto searches, as a dealer, you should think of using live chat software to stay available 24×7 and provide quick replies to queries. 
Thanks to website live chat software, you don't even need agents to entertain users and woo them into leads. 


The use of live chat is best illustrated by Hyundai Uk as the company prominently displays the chat icon close to the high-quality image of the car model. This leaves no doubt to buyers what the chat is meant for and it could work great for lead generation in the automotive industry. 
Why Live Chat for Auto Leads?
Live chat will help you stay available round-the-clock and provide instant replies to any type of auto queries. 

From car prices to features, test drives to dealership info, each and every detail can be shared over live chat. 

You can also send visitors sign-up forms and convert them into leads. 
2. Automate Lead Generation with Chatbots  
Did you know, 50 percent of automotive companies use AI-enabled chat assistants to engage the customers actively?  
It easily explains the need to have a bot to drive lead generation in the automotive industry. 
Chatbots can help you engage customers at any stage of the sales cycle and provide them a personalized experience.
More so, AI chatbots are quite powerful and can do virtually everything when it comes to lead generation — you can use them to recommend product offers and add value to lead generation. 
You can also plan to capitalize on the experience of one of the top automotive lead generation companies and achieve your sales goals easily.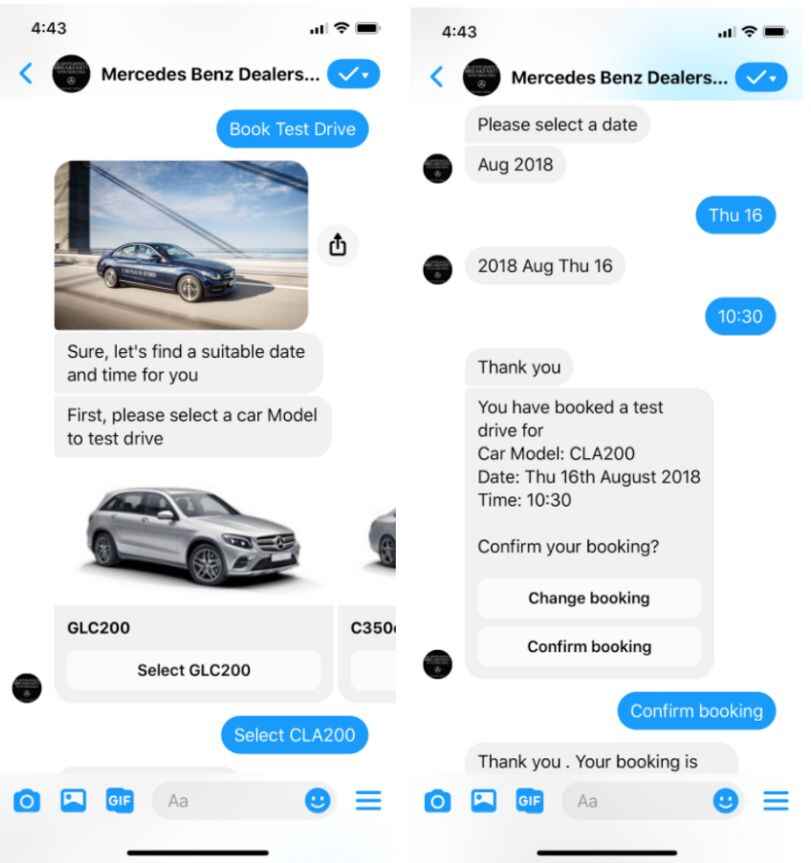 Chatbots are a great tool because –  
They can respond to queries immediately due to the built-in questions, triggers, conditions, and events. 

Conversational bots can use the power of machine learning to engage in conversations like humans.

Bots are intelligent and can handle complex questions and route queries if something is beyond their comprehension.  
 To know more, read our post on the Essential Guide to Use Chatbots for Lead Generation.  
3. Send More Info to Customers Requesting a Quote 
The customer requesting a car quote is always a solid lead for your business. And chances of their conversion are high.
To such leads, you need to tread with caution — you need to tap into their interest and give them as much information as you could. 
If someone requests a quote, don't stop there itself. Rather, try to tag some more useful options and choices with the quote that could help them plan the purchase better. 
Read our blog to know more about lead generation ideas and best practices. 

How to Convert Customers Requesting a Quote 
Always send more details other than the car model and pricing as it can make their decision-making easier. 

Give options of credit, likely EMI with different models, and also discuss test drive benefits with your potential customers to follow lead generation automotive trends. 

Consider your quote as a sort of mini car leaflet which you have to send to inform the potential customers and ease their anxiety in regard to pricing etc.
4. Give Value in Exchange of Email  
Emails are always a top source of leads. 
But customers don't often give away the contact details that easily, even if they plan to buy a car. 
And if you want potential customers to give their emails, you got to try something more. You need to take a step further for that.  
It means you need to give some value in exchange for emails — some exciting content, or something that adds value to them.  
And once you get the email, you can always nurture it via email or over the phone. This is how you get the most out of your automotive lead generation strategies.   
Strategies for Getting Customer's Email  
Think of an incentive if you want customers to share with you their contact details. 

You can choose anything be it a free ebook, or a complimentary test drive, a coupon, or something in lieu of the email. 

Some auto companies also give access to case studies, whitepapers, or quizzes to those customers willing to share their email addresses. 

You can also personalize customer experience based on the content type downloaded by them. 
5. Do Local SEO to Capitalize on Nearby Industry Searches
When it comes to buying a car or bike, people often prefer local dealers. 
In fact, 76% of people doing "near me" searches often visit the related business within a day.  
And if your website is not optimized for that, you're going to lose out on such customers. It can also negatively impact your lead generation in the automotive industry.  
You also need to know that search engines give extra weight to the geographical location of the searcher. 
This means, even if a big automaker has its SEO strategies in place, it can never outrank you if it's not in your area.
So, you can just take some simple steps and achieve maximum visibility for your dealership in your area.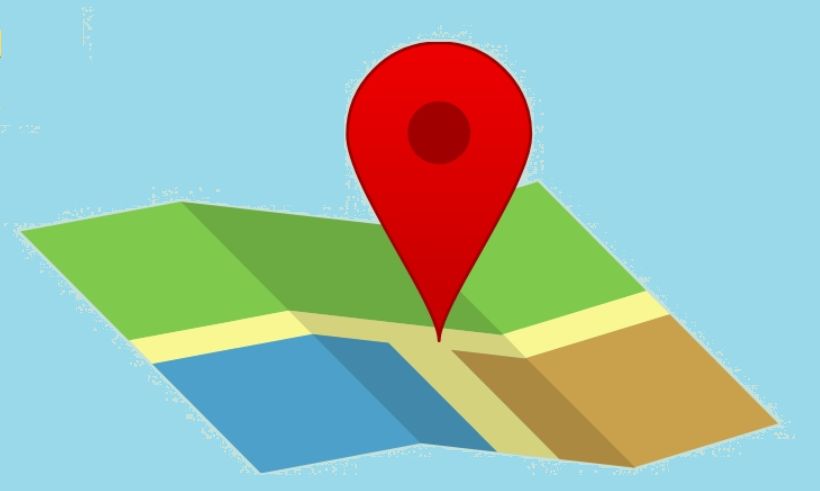 Tips to Optimize Your Auto Store for Local Leads  
Create a Google Business profile and provide your business address to Google to complete the listing. 

For your Google Business profile, use all the key information, including business category, services, products, and opening hours.

Submit your site to top local directories as it will boost your position in search results and hopefully increase the ranking.

Encourage customers to share positive Google reviews as it will boost your visibility and make more people take note of your business.    

  
6. Capitalize on Social Media for Automotive Lead Generation 
In the auto industry, visibility is everything – the more your cars are visible to the people, the more chances it can create for the business. 
And this is where social media can help – you can show up on the feeds of people or display the car on channels people hang out and get their attention. 
Plus, there are benefits to doing that as 66% of marketers found new leads with the use of social media, and that too, with as minimum as six-hour a week effort. 
You also need to share regular content on popular social platforms like Facebook, Instagram, LinkedIn to pique the curiosity of potential buyers. 
Read our post to know more about Social Media Lead Generation Strategies.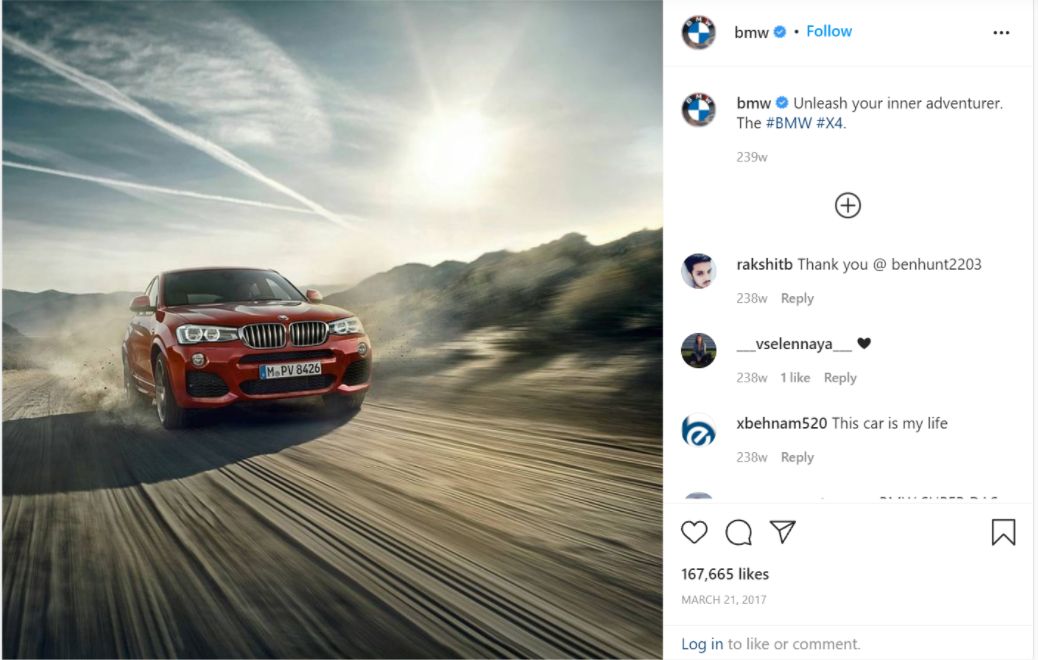 Tips to Generate Auto Leads from Social media    
Share regular content on the chosen social platforms and link them to a lead generation form on the site.

Use high-quality images and videos of your products to grab your attention.

Create exciting driving footage of your car models and share it on people's feeds with a great caption. 

Increase engagement on social channels with regular polls, quizzes related to the industry as it can prove great value to your drive automotive lead generation work.
7. Use the Data from Car Builder Option  
People often search for a dream car. 
Their search however not always ends on an expected note — sometimes they don't find the type of vehicle they look for or the type of specification they crave. 
They search all the places on the web, turn top auto sites but dealers fail to meet their lofty standards. 
So, do you want to face the same problem?
Well, you could well avoid that by having a car builder option on your website — it will let people create the car of their dream, and then you can always promise to provide that.  
In fact, having a car configurator option is more likely to convert leads as then, as an auto dealer, you'd know what customers exactly want.
To know more, read our post on Important Lead Generation Metrics & KPIs. 

How to Get Leads with Car Builder Option on Your Website  
You can use the data from the car configurator option and better understand what kind of cars your potential customers search for. 

To all the leads through the car builder option, you can provide information regarding the dream car, when can you make it available, when can they get a test drive, etc. 

Even if you don't have the right match, you can still try to match customers' configurations and ensure a great value to the lead generation in the automotive industry.   
8. Create High-quality Walk Through Videos
Most car buyers are detailed-oriented and want to know the choice of the model inside out. They want to know each and every feature, visually and otherwise as well.
And if you're not able to provide that, who will, or where will they look for?
So, you should focus on having a full-fledged car review in the form of high-quality walk-through videos to inform and enrich potential customers. 
Apart from your website, you can put the videos on popular channels like YouTube and Facebook. 
To know the value of videos, read our post on Powerful Strategies to Increase Online Sales. 
Tips to Create Auto Leads with Walk Through Videos  
Present your car in a way that looks exciting to customers and always gives a quick overview of the model.   

Discuss all the interior and exterior features with the view to create a visual impression on potential buyers. 

Make sure the video has a discussion about the performance, engine, mileage, etc. 

And always include a CTA and an offer to take a test drive as it will help boost lead generation in the automotive industry.  
9. Use High-quality Photos 
Car buyers love to browse through pics as it gives them a kind of anticipation, thrill, and excitement. 
In fact, images could well be a great tool for automotive lead generation when you're in a competitive sector like auto.  
The trick however is to use high-quality photos with different angles and shots of the vehicle.
It would be great if you have a solid inventory of car photos as it will leave a good instant impression on potential customers. 
Read our blog and learn how images could be one of the ways to Enhance Customer Experience on Your Store, or Website. 
How to Click High-quality Car Photos for Auto Leads 
Click car pics with the purpose to floor buyers with great visual shots as this is often the norm with the lead generation automotive industry.

Take care of the angles and find out which angle fetches the best-looking image of the vehicle. 

Use a backdrop that adds value to the auto pics and prefer outdoor shots and natural elements.   

Avoid the use of light as sometimes it can take the real shine and sheen away for customers.  
10. Run a Referral Campaign 
When it comes to buying a car, people often prefer recommendations from a friend or family member.
Since buying a car is an expensive affair, potential buyers don't mind seeking a lot of pre-booking advice and suggestions from near ones.
So, as an auto dealership, you should tap into this universal urge and run a referral program to reward existing customers. 
And when there is an incentive, your existing customers may even go out of their way to recommend the cars to someone they know.  
To better understand the value of referral programs, read our post on 15 Effective Customer Retention Strategies from Top Brands.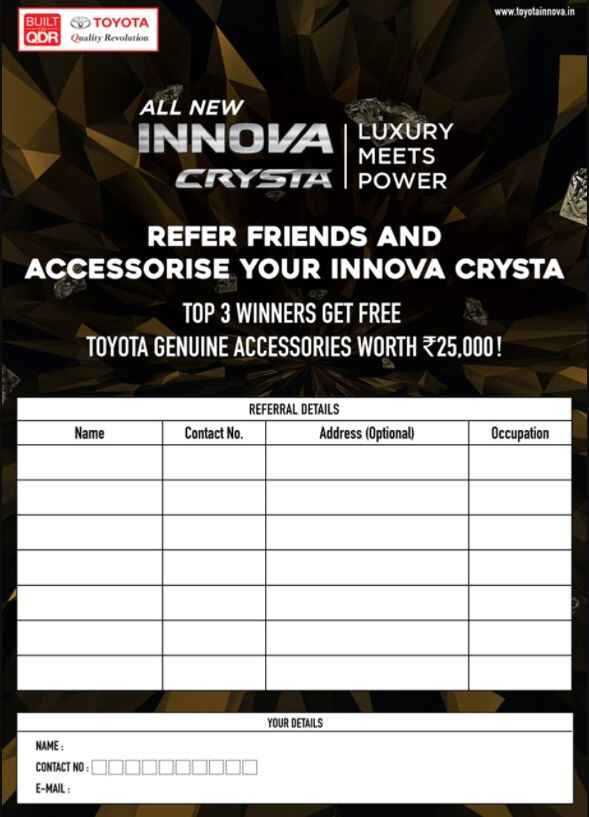 The good thing, you can offer anything of value to customers for their recommendation, be it a free test drive, a freebie.
You can take a leaf out of Toyota's book, understand its strategy for lead generation in the automotive industry and even offer accessories the vehicle to some worth. 
11. Give Customers Credit Check and Financing Options
Most customers look for financing options to buy the car. So, you can expect a lot of them to either check such options on your website or request you for the same.
Since the car is a big-money purchase, you certainly need to have in place financing options to make the buying smooth for potential buyers. 
As a car dealer, it's your responsibility to display everything in detail about the EMI, financing, and credit check option as all this can add depth to your automotive lead generation exercise.  
The more options you give, the more customers are likely to find a relevant deal, which can therefore bring more leads to your business. 
How to Get Auto Leads with Financing Options
Have an in-house credit check option on your website so that customers can know how far they can stretch themselves in buying the car.

Send personalized EMI and financing options to customers based on their creditworthiness and credit score.   

Factor in customer's credit health and send information on different car models at various price points to increase chances of conversion.  
12. Give Customers the Benefit of Virtual Appointment 
Covid 19 has changed the way car buyers approach the whole process and has also affected the lead generation automotive industry practices. 
Now, it's a norm to complete all the research – except the test drive – online and then visit the dealer to buy the vehicle.
In such a scenario, you should plan a virtual appointment or a virtual demo so that potential customers can know about the vehicle without a personal visit to the dealership. 
The best part, there is no cost involved in this all demo affair, and customers would like that greatly.  

Plus, if the virtual tour is impressive, who knows, you might sell the product to customers sitting at home itself. 
But yes, you need to make these virtual demos as seriously as if they are in-person visits, considering how it could augment your lead generation in the automotive industry.  
13. Highlight the Test Drive Option
Test drive is always a huge part of the car buying experience. 
And if somebody shows interest in a test drive, it shows they are at an advanced stage of buying and thus you need to tread with care with them. 
In fact, potential buyers first do a detailed search into features of the vehicle and then expect a test drive to get convinced about the product.
While a test drive will help customers understand the product better, it will also give you a great opportunity to convert your leads into sales.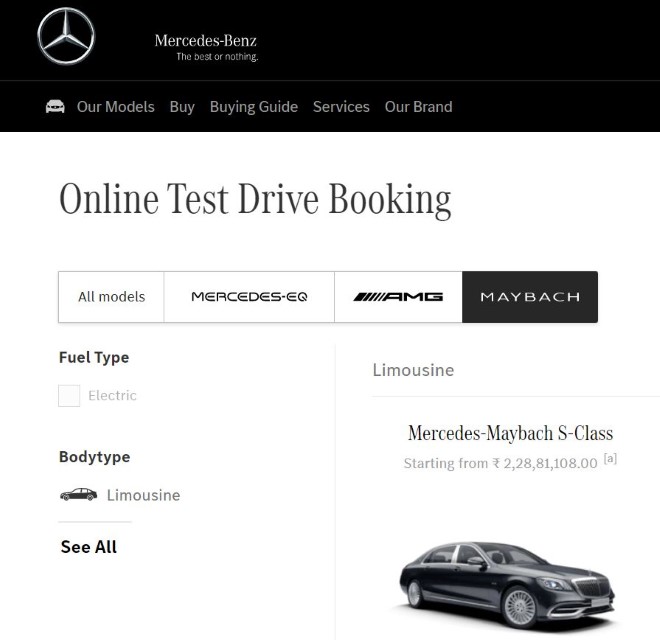 So, make sure – 
Your website offers a chance to book a test drive. 

Have your salesperson ready to answer all your doubts. 

This is the stage where you can try out various upsells. 

 
14. Always Have 'Find A Dealer' Section 
While customers do most of the search online, they still have to visit the dealership to buy the car. After all, it adds to the overall experience. 
And when you're dealing in cars, you need to strike a balance between the digital and physical to win customers' trust.   
For that reason, your website needs to have a "find a dealer' section so that customers find it easy to locate the nearby dealership and enjoy the buying process.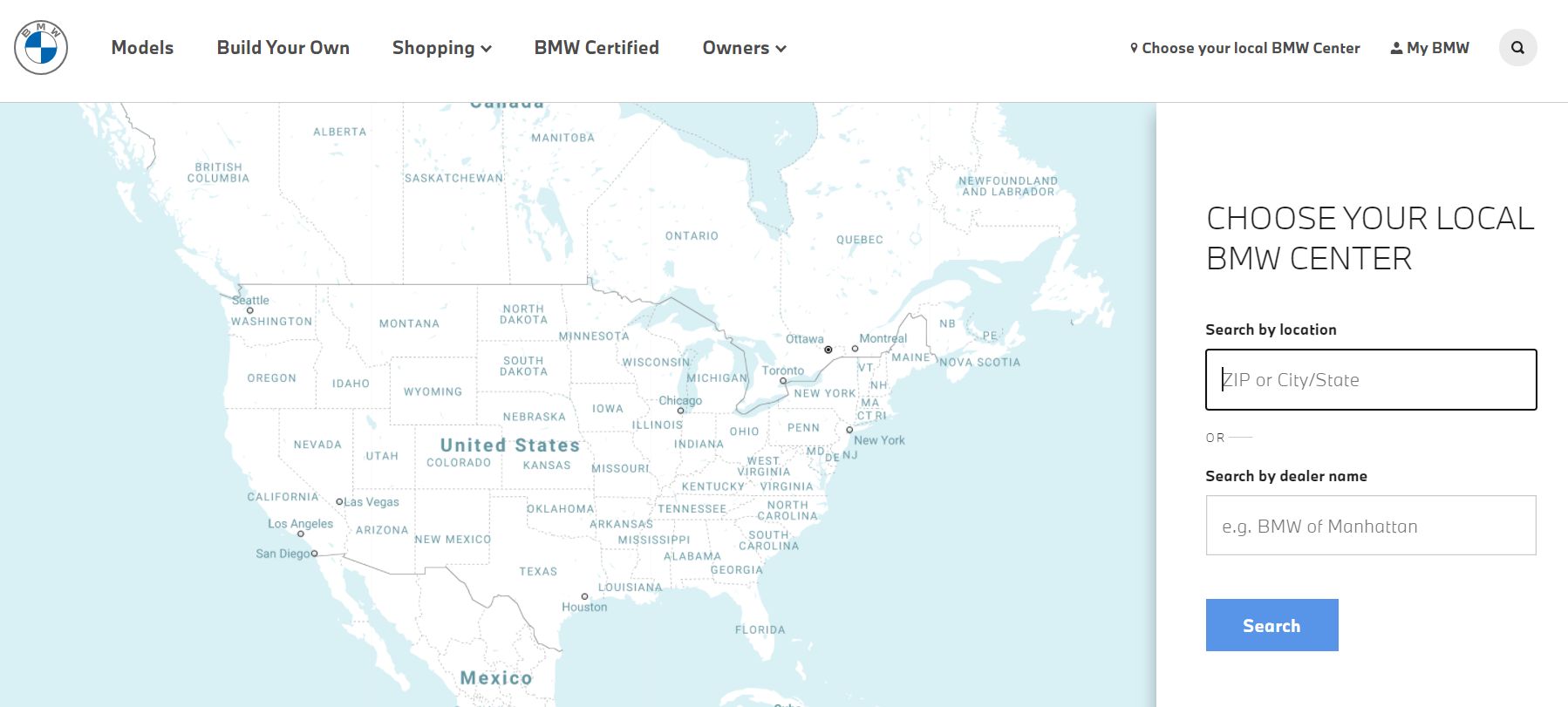 When the dealer location is provided, your customers can decide on their own and visit the nearest one and avail all the benefits of buying a car.  
And if your site does not have this feature, it might dilute your automotive lead generation to some extent. 
In the example above, BMW USA makes sure their customers don't face any issue in locating the local dealer and making the purchase. 
15. Grow Lead Generation in Automotive Industry with Third-party Sites
Third-party sites have redefined the auto industry in a big way. 
Their audience is often huge and it cuts across different price points, so automakers can easily leverage this unique arrangement of network and grow the sales.  
The only point to remember is — there are so many such 3rd-party auto sites and you need to pick the best for lead generation in the automotive industry. 
Else, it might be like stretching yourself beyond the needful, which can harm your brand reputation in the market. 
Among the sites, find out which ones could be a great source of leads and then work on them to drive the sales. 
And another key thing to remember is – make sure all the car-related content, description, images, videos, and content are provided by your sides.
REVE Chat as an Automotive Lead Generation Company
Lead generation takes some effort. It needs the investment of time and the right strategies as well. 
The good thing, there are some good automotive lead generation companies for help as you can benefit from their tools and expertise for achieving the sales.  
If you want to convert website visitors into qualified leads, AI chatbots from REVE could be a great tool to realize the goal. 
You can benefit from our chatbots to qualify leads automatically and transfer them to your sales team.  
The bots can prove valuable in many other ways as well in your attempt to get automotive leads. 
In the same way, you can use live chat for sale and add huge value to your lead generation effort on any scale. 
Some of the ways you can use our bots include –  
Understand Your Audience Better
The use of AI-powered chatbots can help you understand your car audience better, their interest and preferences better. The bot will bring analytics and you can use that data to present your offers in a better way.  
Auto Qualify Leads 
You can use a chatbot to prequalify leads when your sales agents are busy or not available. You can prepare industry-specific questions and bots can qualify your sales prospects by asking these questions.  
Trust Support Bots from top Automotive Lead Generation Companies   
Deploying chatbots can truly transform the way auto companies gather leads or gain prospects. The use of bots can be done to stay available round the clock and provide any assistance car buyers may need.  
Answer Your FAQs with Support Bot
Thanks to chatbots, auto dealers needn't rely on the support team to handle car-related questions. Now, they can connect the potential customers with their knowledge base so that all the queries are handled efficiently.  
Personalize Customer Experience for Auto Buyers 
Bots can fetch data-driven insights on customers' searches, preferences, etc., and based on that, it's very much possible to personalize their experience. And when experiences are personalized, it always paves the way for the automotive lead generation of your business.  
Use Live Chat for For Lead Generation in Automotive Industry  
You can benefit from Live Chat for automotive industry and ensure features like video chat, co-browsing help in providing real-time support with an omnichannel messaging solution. 
Use Innovative Ideas and Achieve Lead Generation in Automotive Industry  
Car dealers should always look for new and exciting ideas to promote their products and accelerate the lead generation in the automotive industry.. The best way is to bolster the online efforts and lure new-age customers with great offers. 
With REVE Chat, sign up for free and take solid steps ahead towards converting your website visitors. 
We're one of the top automotive lead generation companies and our expertise with artificial intelligence bots and website chat could create a huge difference for your business. 
And if you're ready to make the best out of the chatbot and live chat technology, there is no reason why your automotive lead generation can't be successful or why your car sales can't go through the roof.