Different types of visitors come to your website with different requirements. To serve them in a better way, website visitor segmentation is really important. It will definitely increase the engagement and conversion rate both.
For example, if you promote a special offer for customers in China then the offer should only be visible to those people of that country. Also you should treat returning customers differently from those who have landed on your website for the first time. Customer segmentation analysis is also important for measuring the end result. Let's discuss in detail.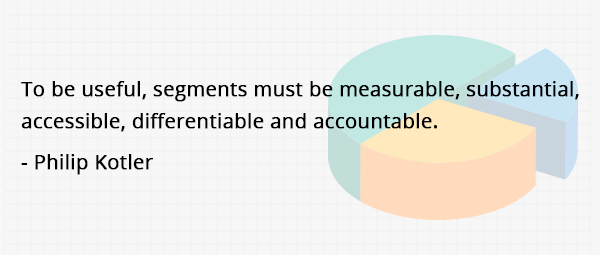 The 5 ways to segment website visitors!
1. New v/s repeat visitors
You can create your landing pages differently for new and returning visitors. Show them different offers and options. For example, you can show a pop up window asking for subscription, offerings special discounts on first time purchase to the new visitors and for returning visitors, you can show special offers, product updates etc.
Here is the solution!
REVE Chat, a cloud based multi-channel customer support software provides an advanced feature called 'Visitor Analytics'. It helps you to segment website visitors in a better way by providing customer details like their names, contacts, past visits, page views, geographic location etc. It lets you personalize the services for both new and returning customers.
REVE Chat also provides 'Advanced Reporting' for helping in customer segmentation analysis. It includes periodic reports to measure several aspects of visitors, conversation tracking etc. to categorize your website traffic in a better way.

2. Geographical location
This is one of the most popular website visitor segmentation method. Segmenting visitors by their geographic locations helps in better website engagement as you can show customized messages and offer special services to your target regions.
For example, you can show special promo offers and free shipping on the website which will only be visible to the visitors in your targeted country. You can also provide language options based on different geographical locations. It will always give the personal touch.
How to do it?
REVE Chat provides the solution. Its Auto Triggering system allows you to send personalized greetings to the website visitors based on certain predefined situations. It has 4 types of triggers- time based, location based, page URL, referral URL. On the basis of these 4 variations, you can segment the website traffic and personalize your communication for each of the groups.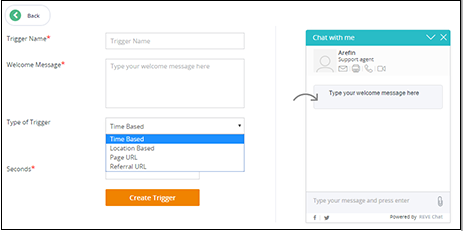 3. 
Behavioral
 Targeting
All the visitors don't behave in the way on your website. They have different intentions: some are interested in your services, some want to join your company, some are there for research purpose, and rest are there may be by mistake or for window shopping. Most of the websites and landing pages on the web are same of all of the different kind of visitors. But this should not be the case.
So, to deliver a great experience to different visitors, you must segment them properly. Personalize your website and thank you landing pages for each of these visitors. Here are some of the variables based on which you can complete the segmentation:
Referral URL
Device
Frequency of visiting
Geographic location
Searched keywords
These variables will help you to create effective behavioral targeting campaigns.
4. Different traffic sources
Segment your website traffic by different sources. It may come from PPC, newsletters, social media channels, email campaigns or organic search but it's important to know from where the best quality traffic is coming and how to redirect it effectively. It will also make the onsite marketing campaigns more personalized and consistent.
So provide different content and offers to people coming from different sources as per their needs which on the other hand boosts online conversions and generates better ROI.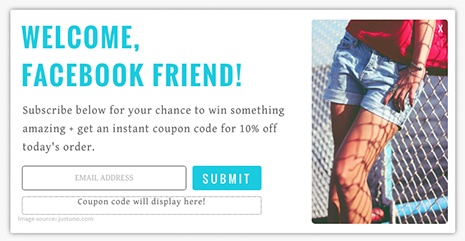 5. Mobile traffic
[Tweet "34% of smartphone users go online mostly using their phones, rather than a desktop/laptop computer."]
So, with the increased usage of mobile browsing, it has become very important to make your website mobile responsive. If you have not optimized the site yet, then there is a big problem.
Customers may face issues in filling up your Call to Action (CTA) forms from mobile devices. The overall design and content cannot be same for both desktop and mobile versions. So, it's important to create separate landing pages for visitors who are browsing your website from desktop/laptop and mobiles.