Customer engagement strategy is a key objective that needs to align with your organizational vision. 63% of customers say that organizations should make getting to know them better a top priority.
Hence having a strong focus on engaging with customers and delivering consistent customer experience across all touchpoints should be the prime objective your business should aim to achieve.
Digital customer engagement is a vital part of your business strategy that contributes to the success (or failure) of the overall brand experience. If the experience is good, customers are likely to become loyal customers and repeat purchases.
In order to meet demanding customer expectations, having a sound customer engagement strategy is essential.
What is Customer Engagement Strategy? 
Customer engagement strategy is defined as building strong relationships with customers by understanding their journey and how they interact with the brand across multiple interactions, both online and offline.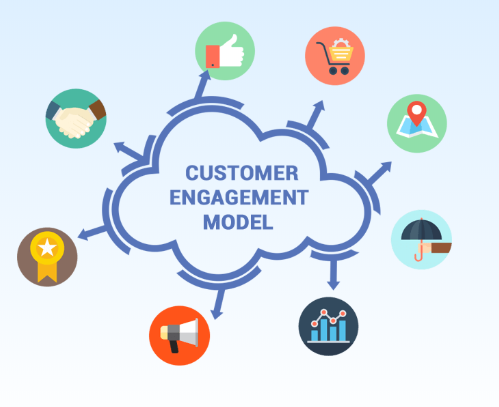 72% of businesses say that improving customer experience is their top priority. Supporting customers through digital engagement channels helps to foster brand awareness, build customer loyalty, and nurture their relationships from acquisition to retention.
Businesses that create a customer engagement plan are focused on value creation. They provide meaningful end-to-end customer experience, great content, and prompt support.
What is Customer Engagement Marketing? 
Customer engagement marketing is the blueprint that has a prime focus on encouraging customers to engage with your brand by delivering personalized messages across preferred channels. It is a two-way conversation, and content is the main method for brands to start and maintain the conversation.
Businesses that use marketing automation to nurture prospects experience a 451% increase in qualified leads.
Consumer engagement marketing proves beneficial to customers as conversations are personalized providing them great value in terms of what they want, addressing their pain points, and offering solutions.
Implementing Machine Learning (ML) and Artificial Intelligence (AI) can help you to predict customer behavior, recommend products, and enrich customer conversations.
Why is Customer Engagement Important?
Irrespective of the size of your business, digital customer engagement tools have become an important benchmark for all businesses. It is about using digital communication channels to engage clients to deliver great value and meet customer expectations. 
The importance of well-engaged customers cannot be overlooked, as it helps to:
Improve customer loyalty:

Loyalty from customers comes from excellent customer service. Customers who receive a personalized experience will return to their favorite brand to buy more in the future than disengaged customers.

Boost revenue:

When businesses invest to boost customer engagement processes and ideas, it is directly reflected in their revenue. Higher customer satisfaction finally results in increased revenue.

Creating a competitive edge:

A well-planned engagement strategy allows you to deliver a consistent customer experience that helps create business differentiation and attract even more customers.
Looking deeper into this, implementing an effective customer engagement model is the foundation for every organization. Without that, it wouldn't be possible for brands to not just grow but even survive in a competitive market.
REVE Chat offers an excellent live chat platform that helps to engage customers in real-time by addressing their sales and support concerns. Sign up with REVE Chat and allow your customers to reach out to you conveniently and offer them personalized assistance. 
How to Build a Powerful Digital Customer Engagement Strategy (with Ideas & Examples) 
A strong customer engagement strategy or plan is key for long-lasting brand loyalty. Customers expect brands to anticipate their needs, hoping to be constantly engaged and supported at every stage of the journey. By planning a strong customer engagement model backed with the latest ideas and plans, businesses will be able to achieve it.
Here are the key points of client engagement ideas in order to build a stronger customer base of loyal customers:
Let us discuss the ways to develop a strong customer engagement process, which meets customers' emotional and practical expectations.
#1. Deliver Consistent User Engagement with an Omni channel Approach
Nowadays customers start interacting with a brand on one channel but continue their conversations across other channels. Therefore, delivering consistent customer experience across all touchpoints is the key element of the customer engagement model.
Omni-channel customer engagement involves streamlining all the customer interactions across multiple channels like websites, social media, phones, apps, or retail stores under one platform to engage them and provide a personalized consistent omnichannel customer experience.
Regardless of the number of touchpoints involved, customers evaluate their journey with brands as an overall experience, and this is what determines to have a solid customer engagement strategy in place. 

Oasis is a well-known UK-based retail fashion brand that created the best example of a customer engagement campaign. They operate online and from physical stores across the globe. They integrated both online and physical stores to deliver an all-around omnichannel customer experience.
They figured out all the online and offline places customers hang out, created touchpoints at these places, and made them shoppable. Their touchpoints are the best stand-alone sales channels and they integrated with each other to bring a more unified experience.
Here is how omnichannel approach as customer engagement strategies can help your brand:
Build strong customer relationships:

Personalized interactions across all touchpoints engage customers in a better way, and ensure they receive a positive overall experience with the brand through all channels. This not only improves the conversion rate but also boosts loyalty.

Enhance brand reputation:

Multi-channel customer engagement leads to increased brand awareness. If you launch new products or offer new services, customers are familiar with your brand name.

Improve the bottom line:

As you expand the Omni channel presence and engagement with customers, it will build loyalty and advocacy among them, which in turn boosts the bottom line of your business.
#2. Provide Real-time Engagement with Live Chat
One of the famous customer engagement quotes from Kevin Stirtz says, "Every contact we have with a customer influences whether or not they'll come back. We have to be great every time or we'll lose them."
Live chat is one of the most popular channels you must use as your customer engagement plan in order to assist customers by addressing their queries in real-time. Customers expect their queries to be resolved that can only be offered through live assistance.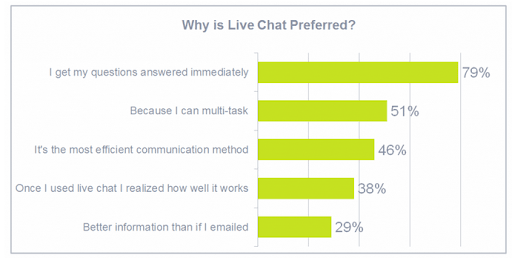 Live chat platform allows agents to turn every interaction with visitors or customers into an excellent experience and build strong relationships.
Some key areas where live chat acts as a great customer service engagement tool are:
Increased sales conversion:

You can segment your customers and use proactive triggers to re-engage with them with the right messaging at the right time, which would help to increase your conversation rates and sales.

Rapid resolutions:

Having live engagement allows the agents to resolve customers' issues at hand rapidly. On average, it takes not more than 30 seconds to resolve a query using live interaction for support.

Increased productivity:

Chat support allows agents to handle multiple conversations concurrently and hence improves their productivity metrics while reducing their cost of support.
#3. Automate Your Customer Engagement with Chatbots
Deploying chatbots as a part of user engagement strategies can bring significant benefits to your business. 80% of businesses said they currently use or are planning to use chatbots before the end of the year. 
Chatbots can be deployed across all customer channels like Facebook messenger, websites, or even instant messaging apps. Bots are being increasingly used for better interaction and have revamped the customer engagement plan.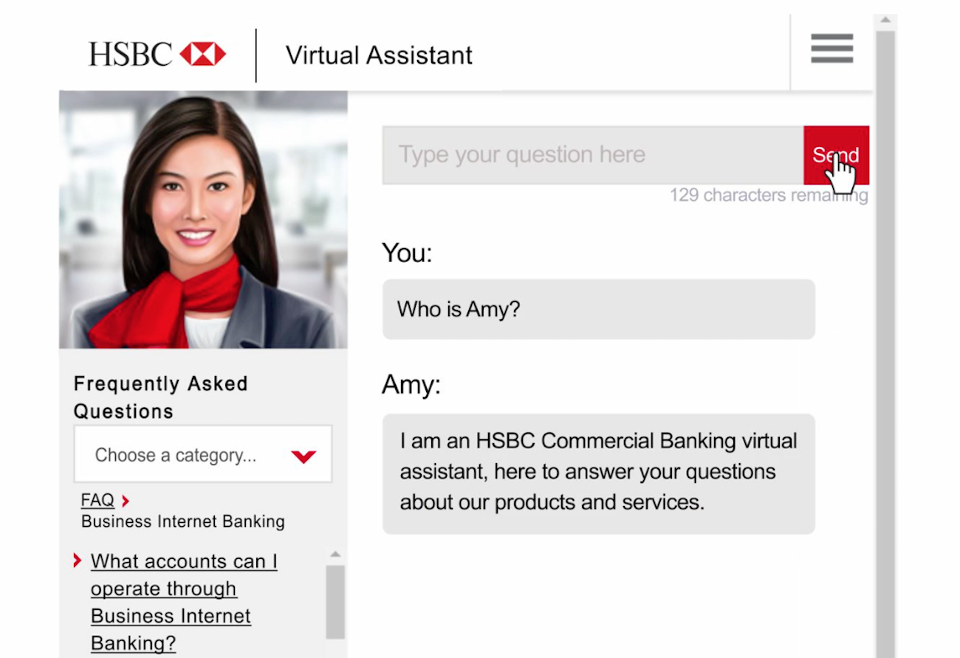 HSBC Bank Hong Kong built Amy chatbot as a part of their customer engagement strategies. The AI chatbot delivered immediate answers both in English and Chinese.  The embedded customer feedback feature within the bot allowed her to learn and improve her knowledge over time to deal with wider queries. 
Prompt response 24×7: 

Bots are available 24×7 to engage customers by answering their simple queries when your support team is busy or unavailable.

Personalization:

Bots offer customers a personalized experience, targeting them with the right messaging, and helping them make better buying decisions.

Cost savings: A chatbot for information collection can help 

automate your support conversations and can save on customer service costs and hence deliver a consistent experience.

                                                 
REVE Chat's chatbot platform allows businesses to design and deploy chatbots in just a few steps and start engaging their customers. Sign up today and explore the advanced features that help to engage customers 24×7.
#4. Provide Live Customer Engagement with Co-browsing
Businesses are increasingly leveraging visual engagement solutions like co-browsing to cut through the customer conversation clutter, to be better understood, and to connect emotionally. According to Forrester's research "Cobrowsing ranks top across other interaction channels with a customer satisfaction rating of 78%."
The advanced co-browsing solution allows agents to collaborate together with a customer browser in real time to gain first-hand information on the problem and provide an effective solution. It helps to resolve technical issues or complex form fill up to submit an application successfully.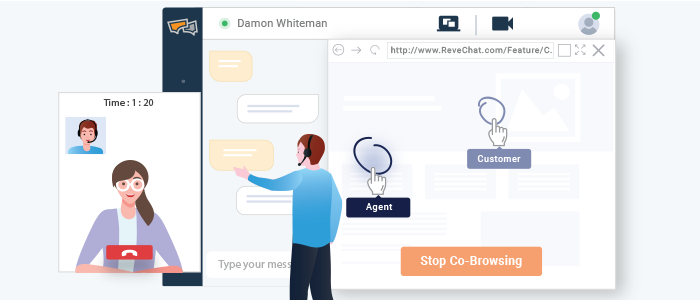 Commercial Bank of Kuwait (CBK) has implemented REVE Chat's co-browsing and video chat solution to increase user engagement through online banking operations. With live engagement tools, the bank has witnessed a significant increase in online engagement and reduced the number of touchpoints to resolve the issues.
Why co-browsing is preferred as a customer engagement strategy by most brands? 
Because it helps to:
Resolve issues faster – When agents can view the customer screen, issues can be identified and resolved much faster than phone calls or chats (without any visual content). 
Interactive customer experience – With instant response and personalized guidance, customers' fears and frustration settles faster, thus, building personal and reliable customer relationships.
Streamlined real-time support – Live sessions have the strongest impact on customer satisfaction. With co-browsing, customers can experience real-time live engagement and get issues resolved instantly.
#5. Deliver Personalized Conversations with Video Chat
Video chat solution is one of the advanced tools used as customer engagement strategies to help brands in providing excellent service to their customers. It eliminates the number of touchpoints and provides real-time engagement to customers across the globe without any hassle.

Video chat has gained a significant foothold in delivering real-time conversations and is an important tool for a successful customer engagement model. You can identify the problems faster and offer effective solutions by having face-to-face personalized conversations.
Bathstore decided to align the website as well as the in-store experience with personalized service. They used live video chat to offer direct assistance in the complex customer journey across many channels. As a result of which the company witnessed a higher average Net Promoter Score (NPS).
Here is how to increase customer engagement with video chat :
Higher customer satisfaction:  The a

dvanced video solutions on websites can solve customers' queries instantly and give them satisfactory customer service. 

Personalized experience:

Face-to-face interaction with customers provides brands an opportunity to offer more personalized service and keep the conversation up to the business' standards.

Faster resolution: With video chat, you can identify the root cause of the problem and offer an effective solution faster thus reducing the number of digital customer touchpoints.
#6. Engage Your Customers on Social Media
A social media marketing strategy has the potential to boost consumer engagement, notify your followers about the latest business promotions, and encourage repeat sales. GlobalWebIndex says, "54% of social browsers use social media to research products."
Businesses should leverage social media platforms for online customer engagement and develop a better connection with them. Being available on social media goes a long way in terms of customer loyalty and differentiates your business. When used correctly, social media tools can give an immense boost to your brand.
One of the brands that have mastered the art of audience communication on social media is an American ice cream company, Jeni's Splendid Ice Creams.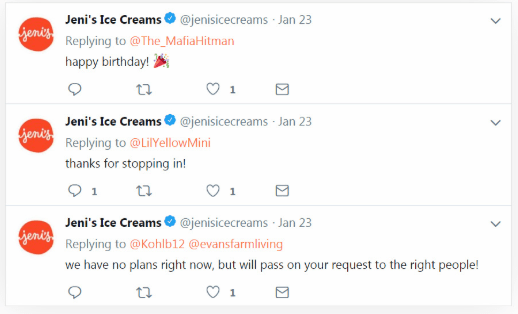 The company interacts with its followers on a regular basis, saying thank you, and answering questions as they come in. Such prompt interaction shows Jeni's commitment to its customers, its employees, and its mission.   
From developing strong interpersonal customer relationships to promoting your brand, social media can be a great platform.
Here are several ways social media can improve customer satisfaction and expand your business growth:
Direct communication:

Social media allows brands to directly communicate with the customers or vice versa, and provides prospects an opportunity to get to know the business.

Creates word of mouth:

Social media is the best channel for word-of-mouth expressions. When customers leave opinions and feedback about a brand on social media, it increases credibility among prospects.

Boost brand awareness:

 Interaction via social media allows customers to get familiar with a brand, they create positive associations with it and remember it easily.

              
#7. Collect Customer Feedback for Continuous Improvement
One of the essential aspects of an excellent customer engagement marketing strategy is to ask customers for feedback. Customer feedback is a review of a brand's product or services that comes directly from customers about their satisfaction or dissatisfaction.
"Gartner predicts that before 2023 more than 50% of organizations will redirect their investments to customer experience innovations."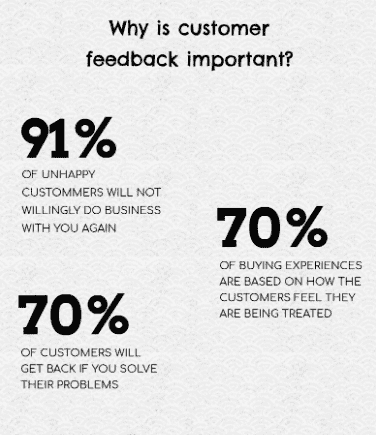 Acknowledging what your customers perceive about your brand is an important aspect of a customer engagement marketing plan.
Here is how you can increase customer engagement by acquiring customer feedback:
Know your customers:

Real-time customer feedback helps to create effective marketing strategies based on customers' needs. It opens doors for better client engagement activities while influencing prospects.

Build customer loyalty:

Being available 24/7 and measuring customer satisfaction from time to time helps build loyalty for the brand.

Improve business performance:

Regular, timely, and specific feedback helps to work on the loopholes by creating a customer-centric business strategy. 
To make website user engagement activities successful, it is critical to collect customer feedback regularly as it allows us to personalize engagement with the customers in the right way at the right time.
#8. Regular Communication is the Key
The best way to keep your brand stand out is to stay connected with your customers and prospects. Even if a website visitor did not become a customer at the first interaction, he still can be a potential buyer.
One important aspect to improve the customer engagement plan is to have regular conversations with your prospects, customers, or churned customers.
And if you don't do regular communication with customers, nothing else can work for your Shopify store marketing strategy, resulting in a loss of conversions and sales. 
Here are some ways communication ways to boost customer engagement plans & ideas:
Send newsletters:

 Regular newsletters allows brands to share targeted information with existing customers as well as attract new ones at the same time.

Organize workshops:

Organize events or workshops for your customers. These can be both paid or free.

Reward your customers:

If you are introducing a product or service, offer a discount or special price to your loyal customers. 

Collect Feedback:

Run a survey or send an email to collect valuable feedback about the products and services you are offering.
Being in touch with customers and prospects can offer several business benefits. You can build goodwill and value for your business and keep your customers returning to your business. This will not only increase revenue but also develop better customer relationships.
#9. Engage Customers with In-app Messaging
In-app messaging is an effective way to communicate with customers. It provides a great way for brands to inform, engage, and sell to customers on a regular basis. With perfectly designed personalized in-app messages, you can build lasting engagement throughout the user journey.
You can design in-app messages for special segments of users, and in-app notifications add more value. In-app messaging is not only about user engagement strategy but also about creating a stronger product experience. Some common use cases of in-app messaging are as follows:
Special promotions:

Provide coupons or discounts to customers.

New feature release:

 Inform new activities users can do in your app, and product updates.

Important announcements:

Share essential company news with users.

Successful onboarding:

 Helps new users to learn about how to use it after downloading it.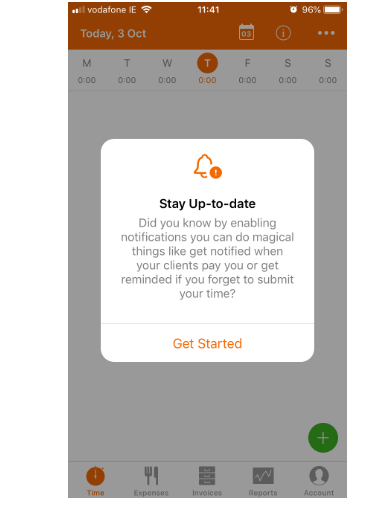 Harvest, a time-tracking app for teams, displays a simple modal when users log into the mobile app. The tip positions the value first, so it's quick to skim, and then follows up with a "get started" CTA that takes the user right where they need to go.
Thus, Harvest used in-app messaging to train users with bite-sized tips and has set a good user engagement strategy example.
Here are some tips to prepare a client engagement model with in-app messaging:
Segment your messages:

To grab your customer's attention it is important to send messages to certain segments of the app user. It acts as the best user engagement strategy.

Develop concise messaging:

 Short and unique messages are one of the best customer engagement strategies. Avoid clumsiness by using the right brand messaging.
#10. Nurture Your Leads with Free Trials and Get them to Upgrade
Businesses offering free trials provide an opportunity for prospects to try your product or service in their context. Through free trials, you can focus on providing actual value to your users before the period is over. 
American Marketing Association found that customers signing up for free trials behaved differently than customers who paid for a product right when they signed up. The free trial strategy differs from business to business. It could be in the form of a subscription or free sample for some businesses.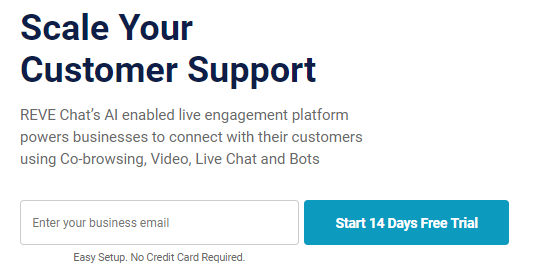 We at REVE Chat offer 14 day free trial to customers to explore the product features thoroughly. In order to convert free trial users, you have to nurture them through personalized communication. It is quite helpful to personalize your conversations during a free trial as you are giving them time to explore your brand. 
Pro tips for effective customer engagement strategies:
Add some personality to your communications with free trial users. They should know that you care, and make them feel supported by making it easy for them to reach out to you for any queries. 

The trial period is a crucial period so use the time wisely to leave a good impression that shows how you treat your customers, and how great your conversational customer support is.

Pay attention to the actions your users take within your product to measure what they want to get out of it and why they find your product useful.
#11. Build Customer Loyalty Programs 
Customer loyalty can not be achieved overnight. Customers have their own goals defined and they are loyal to businesses that understand their needs and fulfill their expectations. Building a good loyalty program can gain significant growth in revenue. 
Rewarding loyal customers should be an integral part of your loyalty programs. After your customers who are your frequent buyers certainly deserve some reward from you. 
Some ideas for rewards are early access, sending invites for special events, surprise customers with unadvertised discounts. 
Ridley created a customized loyalty program to match Ridley's specific needs.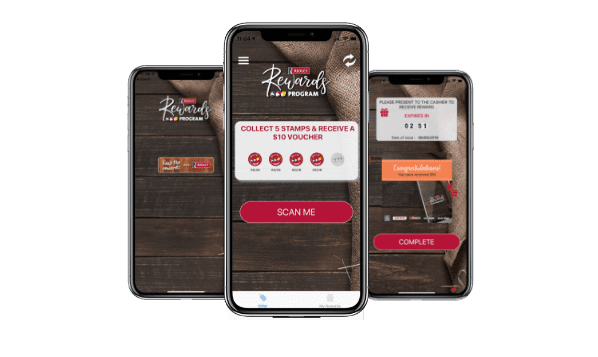 The loyalty program was very simple. The customers have to download the Ridley app, and every time they purchase a Ridley product in participating supply stores, they earn a stamp that is saved in the app. When a customer collects five stamps, the customer receives a digital $10 voucher, which they can use on their next Ridley purchase.
How loyalty programs can be your customer engagement plan?
Encourage emotional bonds:

59.5% of consumers

said they would like to join a customer loyalty program of a brand to which they are already loyal. They want to become deeply involved with your brand, not just get discounts.

Ask your premium customers for feedback:

Premium or loyal customers look for both respect as well as personalization. Provide them what they want and ask them their opinions in surveys and give incentives for reviews.

Encourage loyal customers to be brand ambassadors via referrals:

Identify those customers who already promote you by using social listening tools. It is also a good idea to include points for referrals as one of the key incentives in your loyalty program.
#12. Measure Your User Engagement Metrics to Stay Ahead
Measuring user engagement with the right metrics is crucial as it can provide actionable insights about your user's perception of the brand. The insights can provide invaluable information on what is resonating within your product with your users or not. Based on it, you can shape your roadmap going forward. 
Here are the key user engagement metrics to measure user activities:
Active users
This is one of the important metrics that measure the percentage of active users using your product during the interval – daily, weekly, or monthly. It helps you to understand the trends your users are looking for in a brand.
Retention rate
The retention rate metric helps you to know whether your users are sticking with your app. The higher retention rate shows your users are more likely to continue your app. Measuring user retention helps to improve user engagement at all touchpoints within your product.
Core user actions
It measures if your users are able to understand the core messaging and use the function of your product. If they are using the core functionalities, it indicates your app is closely engaging your users.
How to Increase User Engagement? (Strategies & Tips)
User engagement strategies refer to the meaningful actions undertaken by app users with your brand. It can be defined as an emotional and behavioral connection between a user and your application. Usually, users drop-offs, and engaging them with different ideas is key to their returning and converting.
Effective communication can be a part of the user engagement strategies, which helps to engage clients and reduce the churn rate significantly. Further, it keeps your users notified about product updates and identifies the issues before they become problems.
Here are the key strategies the help you to increase user engagement:
Focus on building a solid first impression:

You never get a second chance to make a great first impression." The first view of your app screen should convey how your product works, and encourage them to get started, and your users should get to know how to get help when they want.

Unveil your product features slowly:

Being slow and steady really works out. Adding new features to your product can be useful only if your users are aware of it. Blogs or emails are good channels to unveil the rich features, which must be equally conveyed within your app as well.

Acquire feedback to look for opportunities to improve:

 Feedback is a great way to know the grey and white areas of your products. Collecting qualitative feedback via live chat, NPS surveys provide vital insights about how to engage users better within your product.

Make your brand messaging clear:

The main objective while designing a web page or app screen is to make the core messaging obvious to the users. Keeping the messaging clear helps your business to engage users clearly stating are core elements of your brand.
Customer Engagement Examples
The prime importance of a customer engagement strategy in driving revenue is undeniable. More engaged customers mean higher customer retention, lower churn, increased loyalty, customer lifetime value, greater sales, and revenue. Here are two great customer engagement examples for businesses to learn.
Customer engagement marketing example #1
Buzzfeed Tasty sets a good example of how to build a client engagement process. 
It aims to create a seamless experience for consumers who look for inspiration from tasty cooking videos.

It comes out with fun behind-the-scenes videos to ensure its customers know everything about the brand right from the workspace to the people working there. 
The seamless experience allows customers to connect to the brand instantly and invest in it.
Customer engagement strategy example #2
In order to engage clients properly, Zips Car Wash needed to keep track of customer contact information and their customer data under one platform.
They uploaded their list of email subscribers and with just a few simple clicks, they invited subscribers to sign up for their customer loyalty program, Zippy Rewards.
Their efforts for customer engagement programs paid off. After sending just one email campaign inviting loyal members to join their program, they acquired thousands of new loyalty members and experienced a 9% conversion rate.
Begin with an Effective Customer Engagement Plan
As a brand, developing a thoughtful customer engagement strategy should be the foundation of a business. To survive in a competitive market, all you need is to focus on understanding your customer's needs, identifying your core messaging, and communicating it effectively.
Ultimately, implementing the right customer engagement ideas and model would lead to building stronger customer relationships, better conversions, and improving the bottom line of your business.
REVE Chat brings you the ultimate customer engagement platform that helps your business to helps to learn your client's issues better and offer them first contact resolution. Sign up with REVE Chat and level up the customer engagement strategy of your business.