Businesses have been competing to integrate their brand in the consumer's daily life. With this objective brand are trying too hard to keep customers engaged using different customer engagement ideas.
2017 has seen more and more brands adapting the social media for integrating with their consumers providing better customer experience.
According to a report by Walker, Customer Experience will overtake price and product as the key brand differentiator by the year 2020.
Looking at this trend, it is important for businesses to give customer experience priority to keep them engaged.
Hence, we have consolidated a list of customer engagement trends which will rule in 2018:
1. Personalization is Important
Personalization is of the most important customer engagement trend to be looked after in 2018. It is the key to better customer experience. Every customer wants to feel exclusive and a dedicated service. Brands have understood this and the importance of providing more personal experience to its customers.
According to a survey by Customer Contact Week, 90% of organizations believe that personalization is important to their customer experience strategies in coming year.
A customer feels valued when he has an experience with a brand which interacted with him personally. Now days, a customer expects the brand to understand it's behavior on the basis of the preferences. This trend will become more evident in 2018.
2. Video is the next big thing
Video has been the latest trend in customer engagement. With the advent of smartphones and cheaper internet plans, consumption of video content is increasing day by day.
According to a report, combining video with full-page ads boosts engagement by 22%.
[Tweet "Combining video with full-page ads boosts engagement by 22%."]

Source
The statistics above show that the brand with more video content will drive more customers and will have better customer engagement in 2018. You can create product demo videos, influencer videos recommending your product or some new strategy.
3. Shift from Multi Channel to Omni Channel
There were times when consumers used to contact brands using only one channel. And even if they use the other one, they didn't expect the conversation to be in continuation.
But the times have changed a lot. With the increase in the usage of internet and social media, consumers are contacting brands on different channels and expect the same experience.
Today brands have to give the consistent experience all across the channels to keep the customer engaged.
According to PWC, the demand for an omni-channel customer experience will be amplified by the need for nearly perfect execution by 2020.
Another report states that, companies with the strongest omnichannel customer engagement strategies retain an average of 89% of their customers, as compared to 33% for companies with weak omni-channel strategies.
Giving an omni channel customer experience will not only boost your customer engagement but also your business.
Having an Omnichannel presence will improve the company's customer engagement.
4. Social Customer Service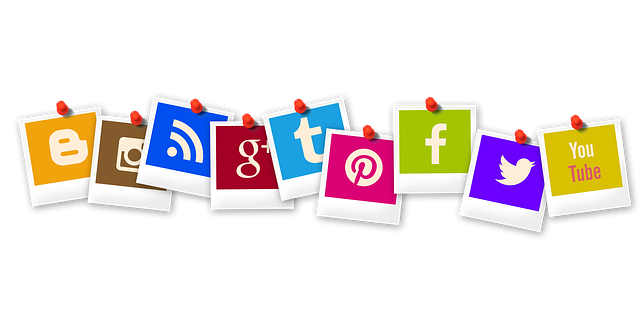 Social Media has changed the way business handle their customer service. Companies which are customer-centric have taken social customer service seriously. These brands have also made sure to respond quickly and efficiently to customers.
This shows in their revenue, customers are tending to spend 20% to 40% more with the companies which can successfully engage and respond to them.
Customers interacting with brands on social media are showing a way to brand for keeping them engaged. By responding the customer queries on social media, a brand ensures the increase in brand loyalty.
According to a research, around 67% of customers have already used the social page of a company of service whereas only 33% have used it for social marketing.
Above research shows that the company which shows interest in solving customer problems on their preferred channels is set to get higher revenues than others. Providing social customer service effectively is an important customer engagement trend which has helped businesses in 2017 and will continue to help in 2018 as well.
5. Machine Learning
Machine Learning enables the computers or devices learn from the user behavior without any extra effort. This method is applied by checking buying behavior and browser history.
One of the examples of such advancement is chat bots. A chat bot is chat service used by brands to communicate with the consumers answering some specific questions. Facebook's messenger chat bot service is being used by ecommerce companies to sell directly from bot, customer does not have to visit the site to interact with the brand.
Even consumers also fond of chat bots. This can be judged from a study by Hubspot, which says 57% of consumers are interested in chat bots for their instantaneity.

It also answers the customer queries regarding logistics and from FAQ section.
Machine Learning may take a bit more time to implement but even in early stages, it is one of the most important customer engagement trends of 2018.
Conclusion
Customers are getting more demanding and brands are working harder to keep them engaged. New technologies are bringing in new opportunities for brands to connect with their customers. If you think that I missed any point in these customer engagement trends, then please share it in comments.