Great customer service is about creating positive experiences about your brand. The excellent customer service examples discussed below have practically proven the saying "go the extra mile" to deliver customers a delightful experience.
Your customer doesn't care how much you know until they know how much you care – Damon Richards
A happy customer is much more likely to come back and buy. It generates return business. In fact, 58% of customers are willing to spend more on companies that provide excellent customer service.
Good customer service levels up customer satisfaction. Happy customers are capable of building good rapport for your business and your brand. Your customers are the major elements for your business profitability and sustainability.
Why delivering excellent customer service makes your brand stand out?
Customer service is essential to building your business. By paying special attention to customers wants you can meet and exceed your customer's expectations. These customers help to build brand loyalty and much sought after business.
Customers remember brands for a long time by the kind of services they offer. Your brand success is determined by the well-structured customer service strategy or else you will lose business no matter how good is your product or how capable your team is.
The reasons why excellent customer service makes your brand stand out are:
Word of mouth

– When the customer is satisfied with the customer service they turn out to be your brand advocates recommending your brands to friends and relatives.

Social trust

– Customers share experiences over social media for both good and bad services that gain social trust and recognition.

Customer satisfaction

– Delivering superior customer service boosts customer satisfaction and makes your brand stand out of the box.
11 excellent customer service examples from real brands
Accenture insights say half of the U.S. customers are no longer making decisions on the basis of price or product selection. They access what a brand says, does and stands for. The customers express brand loyalty by referring it to friends and relatives. Customers are ready to spend extra for brands they are loyal to.
So, now the question is how can brands earn the loyalty of customers?
Let us go through the ten brands providing excellent customer service examples to boost your customer satisfaction.
1. Betterment
Betterment a well known online investment advisor, used proactive chat invites to engage with their important customers when they sign up for a new account. Handling monetary demands of customers demand high credibility and trust.
Apart from the established user experience (UX), Betterment made a smart attempt to move customers down to its exceptional investment funnel. Live chat proactive chat offers the opportunity for advisors to provide quick, personalized financial services to new customers so they can invest with confidence.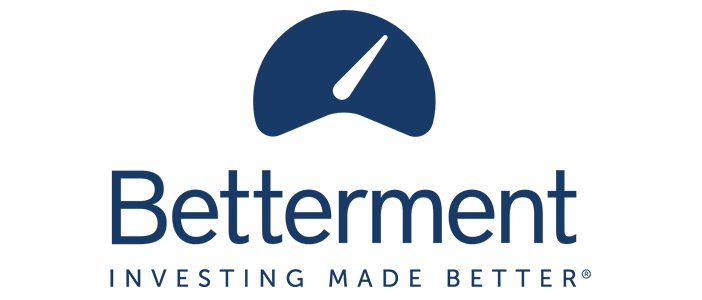 99% of first-time website visitors are not ready to buy. The role of the support representative is to identify the intent of their prospects, nurture them through their education and evaluation stages and deliver high quality leads to their sales team so they can close the deal.
Key takeaways:
You can use live chat service for delivering a seamless onboarding experience to your customers.  
2. Bank of America
Artificial intelligence can cut costs and be effective. However, AI-based chatbots fail to provide the human touch that many customers desire. Yet this drawback has not stopped Bank of America from efficiently utilizing AI to deal with queries of their customers.
Erica, the AI based chatbot used by Bank of America, has repeatedly excelled at helping customers in:
Finding transactions and recurring charges

Identifying the status of transactions

Providing users with their spending patterns

Paying bills online

Blocking and unblocking credit and debit cards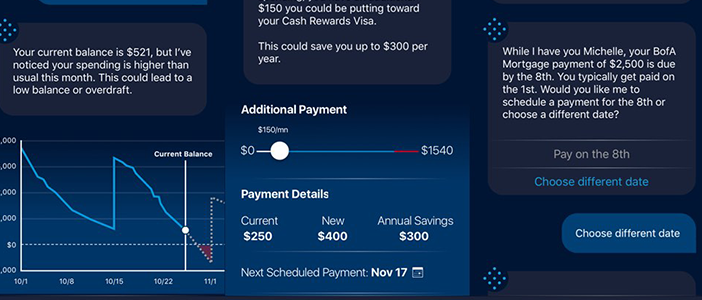 Bank of America has short tutorial videos that can help you navigate the chatbot effectively. Till now, Erica has provided effective solutions in an efficient manner to Bank of America's customers.
To view what more Erica can do, visit https://promo.bankofamerica.com/erica/.
Key takeaways:
Implementing chatbots to automate a certain part of your business tasks such as information sharing or status update, removes the human efforts. This helps in reduction of customer service costs drastically.
3. Amazon
The globally recognized e-commerce brand, Amazon has to handle millions of customers and their queries. To meet the customer's queries the company has an army of customer service representatives who are ready to help customers.
Despite having a customer support team, Amazon takes a slightly different approach when it comes to handling customer queries. For instance, when customers or vendors need support, they can send an email or request a callback.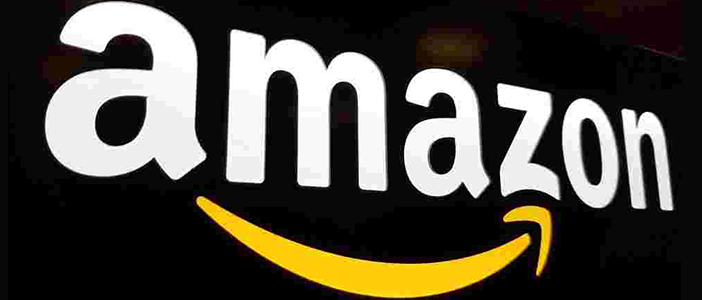 Amazon also needs to handle cases of fraud. Since, Amazon is only a platform which connects buyers and sellers, multiple cases of fraud emerge every day. To tackle this problem, Amazon has a dedicated team of investigators who make sure to remove vendors and cancel transactions that appear fraudulent.
In an interview with Salesforce, Amazon's CEO Jeff Bezos said, "We're not competitor obsessed, we're customer obsessed. We start with what the customer needs and we work." Bezos also warned companies of the changing nature of the world since the arrival of the internet.
To that effect, he said, "If you make customers unhappy in the physical world, they might each tell six friends. If you make customers unhappy on the Internet, they can each tell 6,000."
Key takeaways:
You need to be available for your customers across their preferred channels. Analyze what are the preferred communication channels that customers choose to reach out to you and deliver 24×7 real time support over the same.
Ingrain customer service as a key part of your e-commerce business strategy to make your brand a great success.
4. JetBlue Airways
Customers don't like waiting around too much to get a reply from the brands they interact with, which is why one of the best ways to offer great customer service is to respond to your clients as fast as you can.
Responding to customers only through email or phone is not enough. Social media is a very important channel that customers choose to connect with your brand. So, you also need to respond fast to customer comments on social media
Emarsys, 2019, statistics show that there are 3.2 billion social media users worldwide, and this number is only growing. That equates to about 42% of the current population.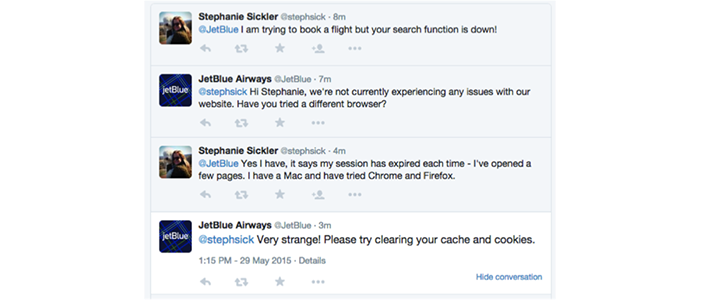 Ideally, you should respond to both positive and negative comments shared by customers. You should acknowledge the positive comments and address the negatives one with a solution or apology if needed.
JetBlue Airways is one of the good examples of excellent customer service when it comes to response speed with an average response time of 4-5 minutes on Twitter. Thus, it can be assumed that their response times on other channels are taken care of.
The response time usually differs depending on your industry and customers. Nonetheless, you should monitor the social media channels your brand is active on, and where from your customers prefer to contact you.
Key takeaways:
5. Zillow
Convincing customers isn't a forte of computers and nor will it ever be. To create an everlasting connection, a human touch is essential. Investors are going to have a thousand questions, and if these are left unanswered, they'll take their money elsewhere.
John Dijulius writes in his book, the Customer Service Revolution, "A service vision statement serves as a rallying point across the organization by being the one thing that all employees have in common, no matter what the individual job or title may be." Such a service mission should be based on customer service and improving customer experience.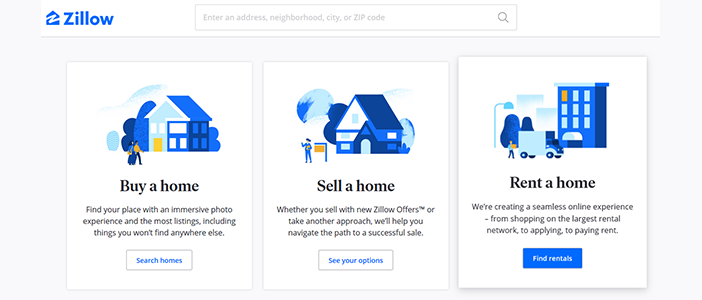 Zillow focuses on the design of their website to offer the best user experience. Even though the home page, they provide all the information a user may need. Users can easily search for homes to buy or to rent.
Further, locations can be searched according to name, address, neighborhood, city and zip code. Other information, such as mortgage rates and agent information are also available.
Key takeaways:
A visually appealing interface plays an important role to provide a delightful digital experience and is the main part of customer service. So, adopt the design concept seriously to outperform your competitors.

Provide easy navigation and all the essential information nested beautifully across your homepage.
6. DSW (Designer Shoe Warehouse)
Retail requires constant inflow of money in order to connect with customers. New companies constantly try to shift the attention of consumers towards themselves.
DSW (Designer Shoe Warehouse) since inception, has worked towards creating a great connection with their customers. This connection has substantially reduced the amount of investment they need to make currently in order to gain or retain customers.
According to DSW execs, the company focuses on "who appreciate style and value, a convenient place to shop online or at the store."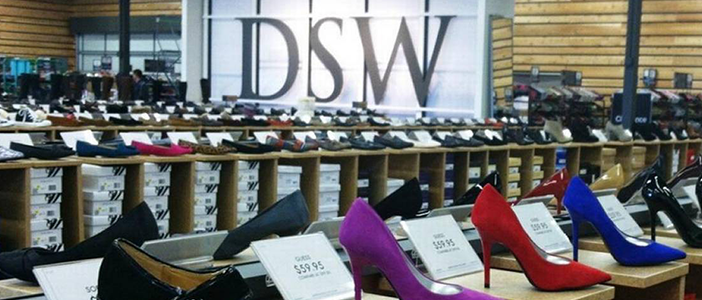 It isn't just DSW who have identified the importance of a good connection with the customers. Since the 1900s, the retailer has focused on generating a positive impact on customers. Other sectors, however, have realized this very recently.
Kershaw Kniver, for instance, uses social media to gather data about both positive and negative experiences related to their own product. In one case, they sent a replacement after one of their customers posted a negative review of one of their products on social media and ensure that it reached on time.
Key takeaways:
Use social media insights for social listening and learning how your customers are talking about your service.
7.  Calendly
Calendly the well known for scheduling and meeting software have built a rapport for delivering reliable support by simply staying in touch with their customers.
The company only offers email communications along with a full-scale learning center and self-service support option that keep the customers satisfied. They offer prompt responses that are usually accompanied by a set of answers to the questions at hand.
Calendly is one of the best examples of how some companies can deliver outstanding customer service without relying on the email channel. Generally, in this industry, most of the company's customers run on a tight schedule and appreciate the shortness of emails.
Key takeaway:
Promptness in service boosts customer satisfaction and improves customer retention. It develops trust and long lasting relationships with customers.
Deliver outstanding service by providing fast turnarounds, effective solutions, a delightful experience, and making sure your customer can reach you through their favorite communication channels.
8. Travel
Travel booking isn't complex and as a result, competition flourishes. Instead of fighting tooth and nail, you should focus on customer service. Multiple issues can ruin the experience when customers are looking to book a hotel or resort.
Further, many companies encounter problems in providing the right travel package that woos consumers.
According to Kim Hather of Time to Geaux Travel, "Customer service is everything. If you don't have the customer service, you're just a booking engine. It's the customer service that sets you apart from the Internet. You're developing a relationship, and hopefully not just for one trip."
For travel booking websites and travel agents, stiff competition is unreal. Vice President of Sales & Trade Marketing at Carnival Cruise Line, Adolfo Perez says, "The first step is to truly get to know your client. Understand what they like and what they don't like.
You need to understand what type of vacations they've taken and enjoyed. Then a travel agent has the necessary information to offer up vacation options that they know their clients will enjoy."
Key takeaways
Using chatbots and providing a great booking engine, people skills are likely to matter forever in the travel industry.
9. Swiggy
Fast order is what derives the growth of any food delivery apps. Swiggy is no different and always look out for ways automate this entire process.
The AI-based chatbot is excellent at guiding users through order delivery, tracking the delivery time.

The chatbot is also excellent at connecting the customer with customer service representatives.
Apart from Swiggy, many other food delivery companies are utilizing such AI-powered chatbots. With the help of Facebook bots, the number of handling orders has been doubled without any hassle.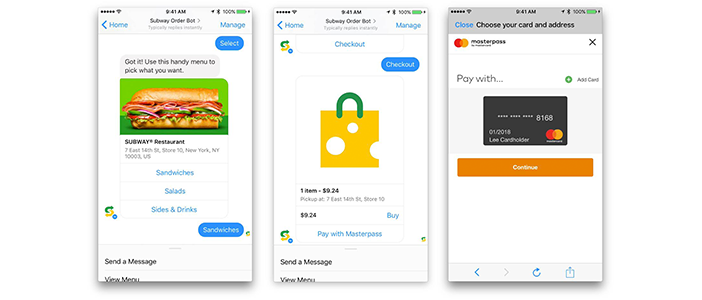 However, these companies do not have the financial capability to commission their own chatbot. Hence, they're utilizing facebook's chatbot whose integration capabilities have brought the power of AI to small businesses.
Key takeaways:
Build Facebook chatbots to automate your sales and orders coming from Facebook

Integrating the Facebook chatbot with your own platform makes the whole process a seamless customer service experience.
10. The Ritz-Carlton
Ritz-Carlton, the globally acclaimed hotel company is committed to creating excellent customer service examples. It aids to reinforce and promote employee engagement in their regular work to focus every small thing that can help to build better customer experience.
John DiJulius unknowingly left his laptop charger in his room when he left the hotel. He thought of calling them but before he called, he received an air package next-day from The Ritz-Carlton Sarasota.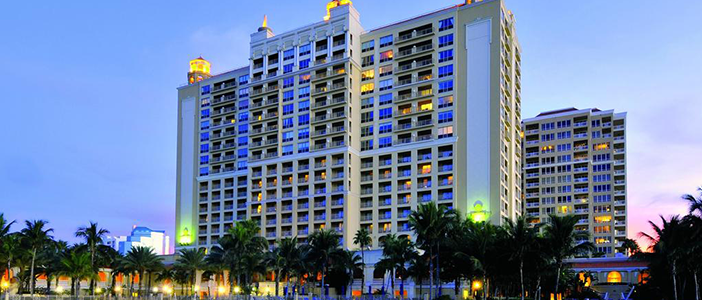 John says " Inside the package was my charger, with a note saying, 'Mr. DiJulius, I wanted to make sure we got this to you right away. I am sure you need it, and, just in case, I sent you an extra charger for your laptop. The note was signed by Larry K. Kinney, in Loss Prevention."
The Ritz-Carlton Group President, Herve Humler, said in his interview with Forbes, 'the key of making customer service visionary is team engagement.'
Key takeaways:
Ritz-Carlton's commitment to excellent customer service is so focused that all the employees have the authority to spend up to $2,000 per day to improve customer experience. Structure and incentivize your team so employees can work independently to resolve customer queries.
Empower your customer service reps by measuring qualitative and quantitative feedback acquired from customers apart from the total customer's queries resolved that was assigned in a day.
11. Lyft – Transportation
Lyft is widely known for a friendly and affordable ride. You get the ride on the tap of a button and get picked up by a nearby community driver who will drive you to your destination. It uses a chatbot to help its customers schedule rides. The bot corresponds with users just humans to make customers feel comfortable and engaged.
With every ride, Lyft holds the potential to either delight and win long-term customer loyalty, says Jaime Gilliam-Swartz, Director, at Lyft. He also adds "delivering exceptional customer experiences that prove themselves to be consistent and sustained over time."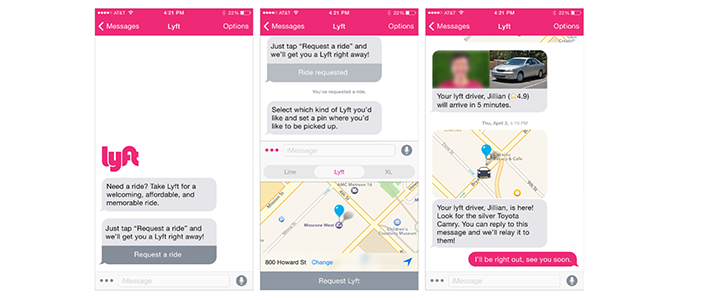 Artificial intelligence is becoming a way of delivering a truly customized, personalized experience. The app allows an interactive chat experience powered by AI bots. AI predicts what questions a customer might have, and then personalize the experience for the customer as they work conversationally to solve the issue in real time.
Suppose,  the proactive trigger that switches when a customer submits a three-star rating or below. Mini trip info is sent instantly to the support agent to understand the problem and resolve it. AI also optimizes trip routes, to identify bad deviations.
Key takeaways:
Lyft's

chatbot incorporates safety. After a customer books a ride and the driver gets started, the bot sends a picture of the driver's license plate followed with a vehicle description.
Lyft gave customers a friendly and risk-free approach. This sent a message across customers that the company cares for them and gives safety a high priority and elevate the company's brand message.
Allow your customer simple usability and easy handling. Lyft chatbot is very simple, without any unnecessary bells and whistles to confuse customers.
Key ingredients of examples of good customer service
Can you figure out the common thing in all these excellent customer service examples? Listening and acting on customer feedback. With good customer service feedback examples, you can understand how important it is to collect and work on customer feedback.
The best way to offer service to your customers is what they are looking for and listen attentively to their experience with your brand. To monitor all the channels your company is active on is equally important to know what customers say about your business.
Besides that, regularly survey helps to acquire feedback. Send the surveys according to the customer lifecycle stages, and be sure to analyze all the responses deeply. Share the results with all the departments in your company to ensure that you are all on the same page when it comes to providing customer service.
Final thoughts
Do you know any other excellent customer service examples? Share with us in the comments section.