The companies that are obsessed with their customers set great customer service examples for other brands to inspire. These brands go the extra mile to take customer support to the next level by offering personalized experiences, amazing perks, and high-quality products. 
Businesses can grow revenues between 4% and 8% above their market when they prioritize better customer service experiences. Then they prioritize better customer service experiences. 
Understanding what is great customer service and provide excellent customer service examples, companies should identify their customer's needs and take the right actions towards creating a seamless experience.
Those brands that value customers are considered the highest badge of distinction that can be earned by the company. 
On the other hand, happy customers generate return business. You will be surprised that 58% of customers are willing to spend more on brands that provide exceptional customer service. 
REVE Chat is an omnichannel live chat platform that helps businesses to understand customer needs/concerns better and offer personalized support in real time. Sign up with REVE Chat and empower your support team to create excellent customer service examples.
How Brands Go the Extra Mile in Providing the Best Customer Service Examples?
Going the extra mile for customer examples means actually means making more effort than is expected.
American Express says, 70% of customers say they have already made a choice to support a company that delivers great customer service.
We have broken down some of the key areas on how businesses go the extra mile in setting examples of good customer service.
Focus on providing something extra

– You can

win customers

when you go out of the track and provide them superior customer service.

Identify the customer needs – When you focus on learning your customer needs you are able to deliver the kind of product or service they are looking for.
Show personal interest

– Customers are the lifeblood of your business. Taking them personally will help you to create good customer service examples.

Keep it both ways

–

collect and implement customer feedback

– Feedback is effective when you do not just collect but implement the feedback to enhance your brand.

Try to go above and beyond

– There are many good customer service examples that show going the extra mile has helped businesses to retain customers.
Excellent Customer Service Examples from Real Brands
Accenture insights say half of the U.S. customers are no longer making decisions on the basis of price or product selection. They access what a brand says, does and stands for thus creating good and bad customer service examples. The customers are ready to spend extra for brands that have created exceptional customer service examples and express brand loyalty by referring it to friends & relatives.
Let us go through top brands that have earned customer loyalty by providing excellent customer service examples
Customer service examples #1 – Rackspace
Rackspace is a global managed hosting provider, serving over 300,000 customers of varied sizes on a global front is an example of good customer service. The company strongly focuses on the commitment to their customer experience strategy, known as Fanatical Support.
The focus on creating great experiences helped them grow into one of the largest infrastructure providers with a revenue run rate of more than $1 billion and an incredible Net Promoter Score of 58.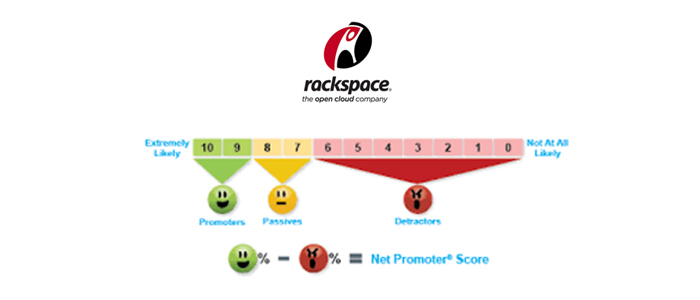 Rackspace used the NPS metric to measure customer loyalty and in order to achieve a high NPS score, they focused on three elements. 
They used NPS as a part of the customer satisfaction program for real time assessment of the company's performance and success.

Motivating the new Rackers on the company's mission and the 5 elements of fanatical support i.e. Responsiveness, Ownership, Resourcefulness, Expertise, and Transparency

Achieve high customer satisfaction and building long-lasting customer relationships. 
With the help of fanatical support, Rackspace grew into one of the largest infrastructure providers with a revenue run rate of more than $1 billion and an incredible NPS score of 58.
Key takeaways:
If your business focuses on achieving higher customer satisfaction, you can choose using NPS and regularly measure it.

Practice small gestures like Rackspace's customer service team. For example, they ordered a customer a pizza while they helped to troubleshoot with a problem – seriously, who doesn't love free pizza?
Customer service examples #2 – Swanson
Swanson Health Products is a well known mail-order business and has developed to be one of the most popular global commerce companies. The company specializes in selling vitamins and health supplements online. The Swanson lines showcase indigenous and exotic health products of high quality at affordable prices bagging the best customer service example title.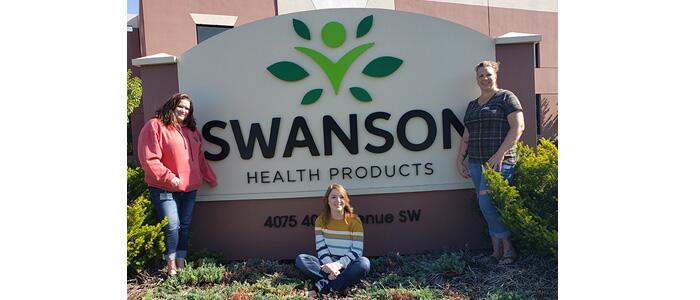 Swanson values their customer's time. It implemented live chat on their website and it had a great impact on the company's sales as well as revenue. By following the real time support strategy, Swanson was awarded as one of the best customer-centric organizations among 25 top companies. Thus, it has made it place in good customer service examples.
Key takeaways:
If your business demands to deliver instant customer support, use live chat as a go-to channel to deliver real-time assistance.

With live chat, you can leverage the customer service script template to deliver the best service experience that will boost your customer satisfaction rate and increase loyalty.
Customer service examples #3
– Indian Railway Catering and Tourism Corporation (IRCTC)
IRCTC has launched AI enabled chatbot – Ask DISHA (Digital Interaction to Seek Help Anytime), the next generation eTicketing system to serve millions of passengers every day to answer various queries. IRCTC literally proves the phrase "going the extra mile at work examples" and sets an excellent customer service example.
DISHA, the AI enabled chatbot, promptly answers most frequently asked queries on the ticket booking platform. The bot has around 400 preset frequently asked questions and also capable of predicting user queries to answer customers in zero wait time.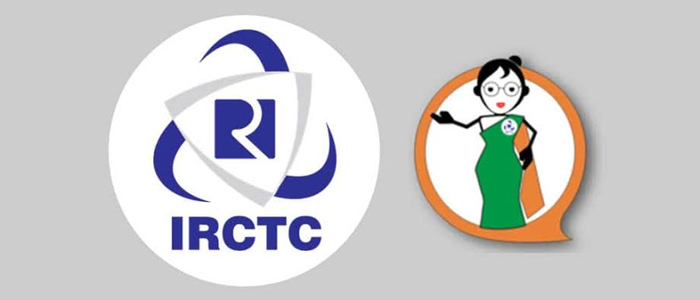 The IRCTC has increased the website's capacity to 20,000 tickets per minute starting from 2000 tickets per minute (in 2014), in the last four years. IRCTC remarked that it is almost a ten-fold increase.
Key takeaways:
You can deliver real time answers to the basic queries asked by your customers that will improve customer experience and your team productivity.

With the bot, you can engage your customers when your customer support team is not available and improve the satisfaction rate.
Customer service examples #4
– Commonwealth Bank Australia
Banks are moving towards providing personalized and insightful online banking experiences for our customers, and artificial intelligence along with the powerful technology behind it sits at the center of this shift.
Commonwealth Bank launched a virtual banking assistant called Ceba to provide real-time customer support. The Ceba chatbot is available to more than 6.2 million NetBank and CommBank app customers, taking the bank's customer interactions to a new level. Ceba is available 24×7. It can recognize approximately 60,000 different ways customers ask for the 200 banking tasks activating their card, checking account balance, making payments, getting cardless cash, etc.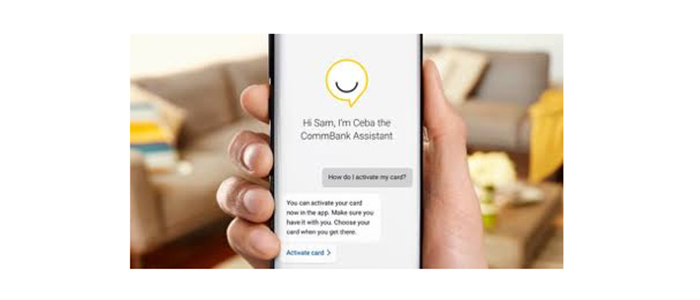 Here are some of Ceba's top Q&As:
Can I have a copy of my statement?

What is my credit card limit?
The bot also tells customers what they are spending their money on, making it a highly powerful and effective tool for the Commonwealth Bank. CBA has scaled up a system to automatically suggest 20 million conversation starters a day to have with customers in its physical and digital channels.
Key takeaways:
You can create your banking chatbot to deliver a seamless end-to-end experience if depending upon the customer requirements. The simple queries will be answered by the bot and the complex ones will be routed to the support expert.

Provide your customers with personalized and insightful service experiences that will boost customer loyalty.
Customer service examples #5
– JetBlue Airways 
Customers don't like waiting around too much to get a reply from the brands they interact with. 
Responding through proactive channels like email or phone is not enough. Social media is a very important channel that customers choose to connect with your brand. 
So, you also need to respond fast to customer comments on social media. Emarsys says 3.2 billion social media users worldwide, and this number is only growing. That equates to about 42% of the current population.
JetBlue Airways is one of the best customer service examples when it comes to response speed with an average response time of 4-5 minutes on Twitter. Thus, it can be assumed that their response times on other channels are taken care of.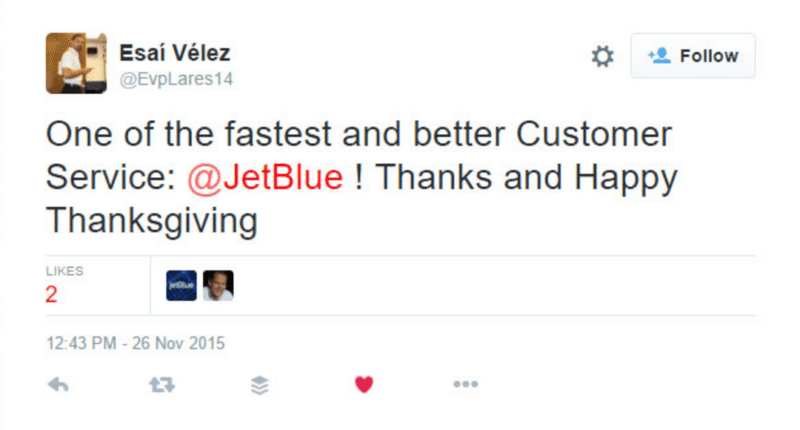 The response time usually differs depending on your industry and customers. Nonetheless, you should monitor the social media channels your brand is active on, and where your customers prefer to contact you. 
With 25 people dedicated to social, JetBlue keeps 24×7 coverage on its Facebook and Twitter channels. Customer communication is streamlined through one Twitter handle, where they try to respond within 10 minutes. 
Key takeaways:
Social listening can make all the difference. So, it is very important to practice social listening and actively respond to customer's comments (both positive and negative).

Quickly responding to the customer's queries makes them feel heard and valued. They are more satisfied and retain with your brand.
Customer service examples #6
– Zillow 
Convincing customers isn't a forte of computers and nor will it ever be. To create an everlasting connection, a human touch is essential. Customers come up with thousands of questions, and if they are left unanswered, they will divert their interest elsewhere. So, businesses should have a service mission based on customer service and improving customer experience.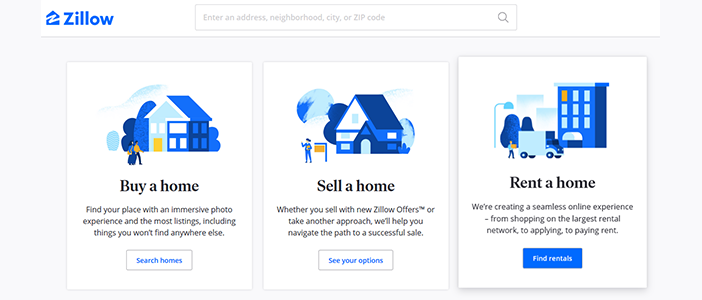 Zillow focuses on the design of its website to offer the best user experience. Even though the home page, provide all the information a user may need. Users can easily search for homes to buy or to rent. Further, locations can be searched according to name, address, neighborhood, city and zip code. Other information, such as mortgage rates and agent information are also available. This is how the real estate company is counted in the best customer service examples.
Key takeaways:
A visually appealing interface plays an important role to provide a delightful digital experience and is the main part of customer service. So, adapt the design concept seriously to outperform your competitors.

Provide easy navigation and all the essential information nested beautifully across your homepage.
Customer service examples #7
– DSW (Designer Shoe Warehouse) 
DSW has encountered tremendous growth, which has also meant mounting customer service pressure yielding millions of inbound calls per year. DSW turned to SmartAction to collaborate on a self-service strategy to augment its NICE inContact platform with conversational AI.
The big box retailer who was discount-focused and just brick-and-mortar store is today a leader from an omnichannel customer experience perspective. They deliver amazing experiences, not only in-store but also through our mobile app and our website.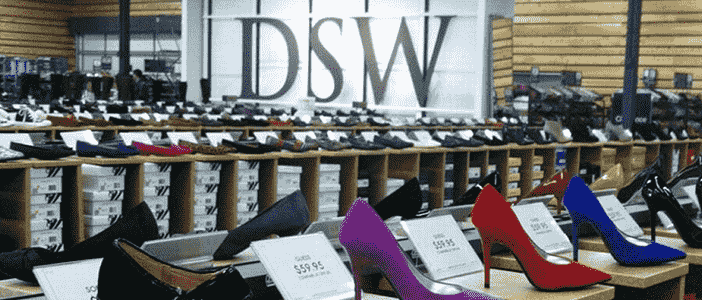 With IVA, the Virtual Agent powered by SmartAction, interacts with customers in a similar manner to a live agent. The bot greets the customers, identifies the intent and authenticates the customers. The intent that is complex is routed to the live agents while the simple ones are handled by IVA.
The ROI was 85% of our customers had complete identification and authentication through IVA. It resulted in an overall 19% reduction in agent handle time and 30% increase in CSAT. And this made DSW enter in the top customer service examples.
Key takeaways:
Implementing a chatbot solution can help to scale your customer support during the peak time without any additional cost.

You can easily use the bot to collect the customer information that can be used by the agents to further process.
Customer service examples #9
– The Ritz-Carlton Sarasota 
Ritz-Carlton is the globally acclaimed hotel company that is committed to excellent customer service. It aids to reinforce and promote employee engagement in their regular work to focus the smallest thing that can help to build better customer experience.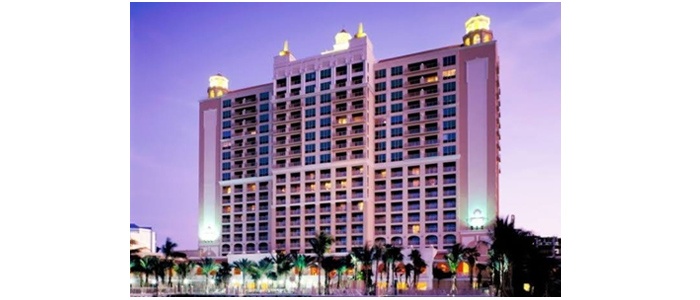 John DiJulius left his laptop charger in his room when he left the hotel. He thought of calling them but before he called, he received an air package next-day from The Ritz-Carlton Sarasota. In the package was the charger with a note asking if was it okay and an extra charger for Mr. John. The Ritz-Carlton Group President, Herve Humler, said in his interview with Forbes, 'the key of making customer service visionary is team engagement.'
Key takeaways:
Ritz-Carlton empowers customer service employees with the authority to spend up to $2,000 per day to improve customer experience. Similarly, you should structure and incentivize your team so employees can have more power to resolve customer queries. 

You should focus on measuring qualitative and quantitative customer feedback apart from the total queries resolved that was assigned in a day.
Customer service examples #10
– IKEA
Like many other stores, IKEA also focused on customer retention. The customer support team ensured that every single visit to IKEA is a positive experience. They focused to deliver high-quality service by being available and being tuned in to the customers' needs – before, during and after a purchase. It thus is one of the best examples of good customer service in the retail sector. Their major work areas include:
For customer relations, the agents welcomed customers and provide them all kinds of advice and information using their comprehensive product knowledge.

At the returns desk counter, the agents showed extra courtesy when customers returned the product to maintain their goodwill. 

At check out, it was direct interaction with customers so having deep knowledge of the products, services, and different payment methods IKEA offers are important.

Ballroom  IKEA wanted kids to enjoy their visit to the store in order to help parents in shopping. In the ballroom, you supervise the children and ensure that they are safe.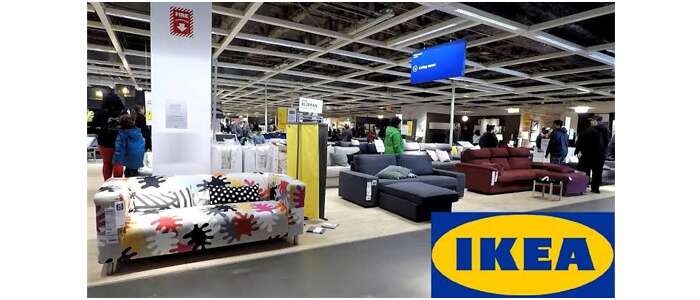 Forbes ranks IKEA's brand as the 46th most valuable in the world (at $11.9 billion) and annual revenues are just shy of $40 billion, gained from its 345 stores in 42 different countries. IKEA meets the customers-first purpose, the customers-first business plan, and it has also instituted the Human Resource Idea.
Key takeaways:
Focus on giving peace of mind to your customers while shopping by taking care of and supervising their kids.

Give the best in person experience by advising and answering all the queries related to products or services.

You can also offer free home delivery and free assembling with a minimal charge.
Customer service examples #10
– Betterment
Betterment a well known online investment advisor, used proactive chat invites to engage with their important customers when they sign up for a new account. Handling the monetary demands of customers demand high credibility and trust.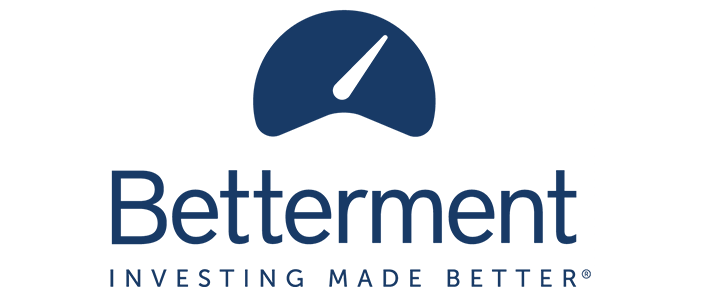 Apart from the established user experience (UX), Betterment made a smart attempt to move customers down to its exceptional investment funnel. Live chat proactive chat offers the opportunity for advisors to provide instant, personalized financial services to new customers so they can invest with confidence.
99% of first-time website visitors are not ready to buy. The role of the support representative is to identify the intent of their prospects, nurture them through their education and evaluation stages and deliver high quality leads to their sales team so they can close the deal.
Key takeaways:
You should always focus on identifying the needs and requirements of your customers.

You can educate and recommend the best deals to your customers to close a sale successfully.
Final thoughts on creating excellent customer service examples
The above customer service examples prove that customer service is highly imperative for businesses of all sizes and industries. But can you figure out the common thing in all these customer service examples? 
Listening and acting on customer feedback. With good customer service feedback examples, you can understand how important it is to collect and work on customer feedback. The best way to offer service to your customers is what they are looking for and listen attentively to their experience with your brand. To monitor all the channels your company is active on is equally important to know what customers say about your business.
Besides that, regularly survey helps to acquire feedback. Send the surveys according to the customer lifecycle stages, and be sure to analyze all the responses deeply. Share the results with all the departments in your company to ensure that you are all on the same page when it comes to providing customer service. 
There is no short cut to keep your customers satisfied so upgrade your quality of customer support. But signing up with REVE Chat will not only help to deliver real time support but also personalize it based on their needs. Sign up with REVE Chat and level up your customer support. Hopefully, the above-mentioned examples help you to pick up pro tips to apply in your business to create excellent customer service examples.