Customer complaints are inevitable for any business. At some point, every business has to deal with unhappy customers. But the biggest challenge is how to handle customer complaints in a way that leaves the customers thinking that they are valuable. Not all the time complaints are a wrong sign.
91% of customers who are unhappy with a brand will leave without complaining." 
Be that as it may, great growth possibilities can be hidden within the vitriol. Realizing the importance of customer complaints can unveil golden opportunities for businesses while ignoring their issues is a kind of disregard for them and they might leave for a lifetime. So, take the complaints into priority and effectively fix them as soon as possible.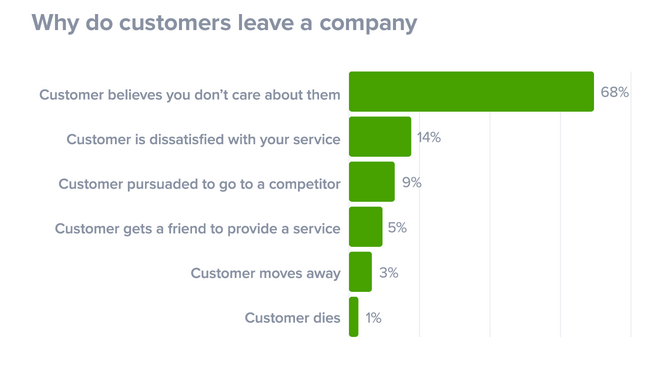 Often, a negative experience can be salvaged and turned into an opportunity. Being capable of how to deal with customer complaints is key to making this happen practically. You can even encourage them to serve as loyal advocates for your brand.
How handling customer complaints effectively impact your business?
How businesses handle complaints helps to determine their success or failure. Businesses can analyze the complaints to find out the masked opportunities for building closer relationships with customers, which will eventually help them to prosper.
Handling customer service complaints impacts businesses in the following ways:
Enhance brand image
When you listen carefully to what your customers are complaining about and offer faster solutions, it improves your brand image. 87% of customers prefer businesses with a better reputation."
Boost customer satisfaction
By being able to solve the complaint before they turn into a disaster for you, helps in customer retention. Handling customer complaints helps to retain customers, which is an achievement for your business.
Identify key areas of improvement 
Handling and resolving the complaints give insights into the gaps in your products or services and what needs further improvement to make the customer experience better.
How to handle customer complaints (Tips & Best practices)
27% of customers report "lack of effectiveness" as their number one frustration with customer service. Customers might not continue doing business with you if you provide ineffective service and are not able to fix their issues in the first go. However, you can not stop customers from complaining but you can certainly be well prepared to deal with it.
Here are the 11 steps for handling customer complaints that have proven to work successfully.
Let us now discuss how to handle customer complaints effectively by understanding the value it provides to your business.
#1. Offer consistent support across multiple channels
Customer journeys have become convoluted. Customers have abundant choices to share their feedback and complaints with you across various channels. The companies that delivered strong omni-channel customer engagement retained 89% of their customers.
Adopting an omni channel communication approach to handle customer complaints consistently across channels such as web, social, phone, email, etc. The main goal is to integrate all the outreach and communication channels under one platform to eliminate siloed engagements.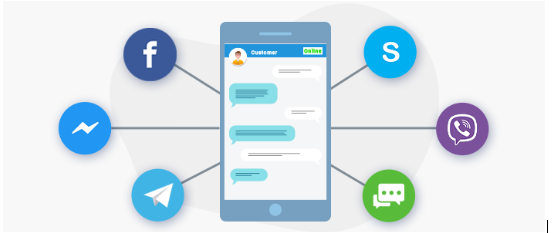 If you offer prompt support over the phone and email and ignore the other channels the support will not be consistent. So, you should think of omni channel strategy. You need to assure your customers of consistent and real time support across all channels.
Here is how to deal with customer complaints via omni channel support strategy:
Resolve and reduce the number of complaints as customers can reach out to you across various channels.

Proactively engage your customers to help them before any confusion occurs to be a problem.

If there are any issues or outages, you can use channels such as Twitter or Facebook to broadcast to your customers.
Domino's serves as a great example of dealing with customer complaints and creating the right experience across all channels and devices. It operates 14,000 stores in more than 85 countries around the world and gets more than 50% of its sales through digital channels.  Domino's omnichannel reach is across Email, Messaging, In-app, Social media, Facebook Messenger, Dom (AI Bot), and Bricks & Mortar stores.
#2. Practice active listening skills
When was the last time you actually listened to what customers were saying — and addressed their complaints in broader terms with your customer service team?
HundredX, a company that develops feedback software for enterprises, surveyed more than 500 business executives and found that 94% believed "Listening to customer feedback is increasingly critical to the bottom line."
For businesses to listen to the voice of the customer, they must first know how to listen actively to customers' complaints without getting defensive. Active listening might sound simple but it is an art in real terms.
Active listening is when you are sharing your thoughts with someone and you are being heard with the right understanding and cues.
How to handle customer complaints by listening to them?
Listening to customers is a great way to gather genuine feedback about your business. You can use the feedback data to guide your business and marketing decisions. 

Having

active listening skills

helps you to connect with customers and will leave them feeling satisfied and understood. Being heard is a priceless feeling. Active listening could be the key to averting upcoming business problems. 

Responding to the customer complaints and concerns validates that you understand they are ready to resolve their problems. 
Note: You should not get defensive as if a customer is complaining about your product, possibly other customers might be experiencing similar challenges.
#3. Automate your customer support with bots
Artificial Intelligence (AI) has transformed the approach of how businesses manage customer complaints. Microsoft says, 30% of US customers rate chatbot interactions as "very effective" in dealing with customer service issues.
Customers expect their problems to be responded to immediately. Delayed responses can make customers angry and they end up posting negative business reviews online. However, you must understand the pros and cons of chatbots if they are helping to fix issues rightly. 
Automating your customer support with AI enabled chatbots is a good way on how to handle complaints or queries in real time.
How chatbots can help to deal with customer complaints?
Provide instant solutions

– Bots can deliver real time solutions to the issues reported by the customers, thus reducing the number of support tickets raised.

Always active

– Chatbots are 24×7 active to engage customers and provide instant answers when your support team is unavailable.

Easy scalability

– You can scale chatbots easily deal with complaints and queries reported by customers.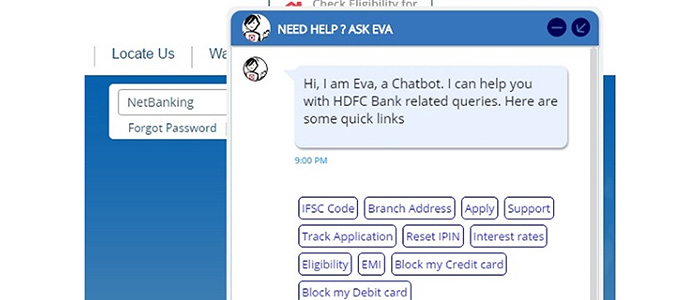 The HDFC Bank's EVA (Electronic Virtual Assistant) banking chatbot can help to explain better. Eva uses the latest in AI and Natural Language Processing (NLP) to understand the customer query and fetch the right information instantly.
Eva has already answered more than 5 million queries from around a million customers with more than 85% accuracy. Eva holds more than 20,000 conversations every day with customers worldwide.
#4. Use the right tools & processes to manage complaints
One important aspect of the customer complaint handling procedure is to make a shift from traditional ways to digital ways of responding. The main essence of complaint management lies in using the right tools & processes. It determines how efficiently the complaints are being solved.
Using a specific set of tools and processes helps to respond timely and monitor them to take proactive actions. You can follow the customer complaint management processes for your business to resolve issues faster.
Processes
Issue escalation-

Identify the nature of the complaint and escalate to the right team or agent for faster and effective resolution.

Define KPIs –

With well-defined KPIs like resolution time, response time to ensure that customers get faster resolution in minimum wait time.
Tools
Ticketing system

– Having a help desk system helps you to manage, track and monitor customer complaints and resolve them effectively 

Live chat

–

Live chat

helps to connect with the customers in real time to solve sales & support issues effectively.

Customer feedback

– Collect

customer feedback

regularly across channels and fix them proactively before they turn to complaints.
#5. Handle customer complaints proactively
The web enables customers to share their feedback both positive and negative across multiple channels such as in forums, social media networks and more. This indicates that you need to get proactive in handling complaints.
You can categorize the frequently reported complaints or analyze what sort of problem the customers might encounter and based on that you can prepare solutions beforehand. The solutions can be in various forms such as:
Support content

How-to videos

FAQs

Tutorials 
The ready-to-use solutions will proactively help customers to solve the issues at their own end. Singapore Airlines is the best example with such support content curated for baggage-related queries.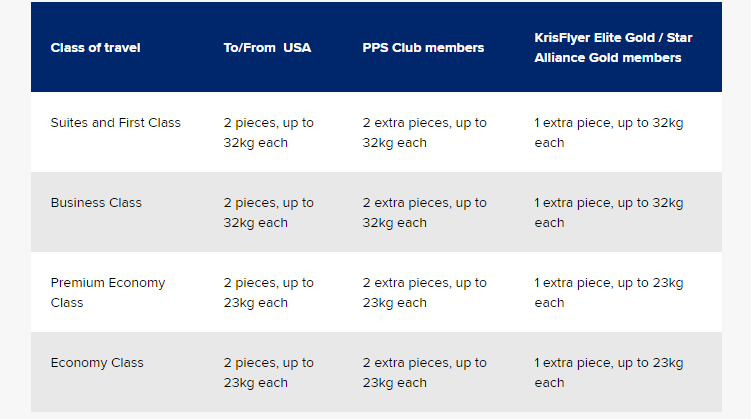 Singapore Airlines is easing one of the most common issues customers face during travel i.e. checked baggage. The comprehensive authentic information on baggage helps the queries answered faster.
#6. Go the extra mile to keep customers happy
Once responding to the customer complaints and resolving them, you have to take the customer relationship a step further. Excellent customer service is a key attribute that many customers value more than the price or quality of the product.
What can you do to show you value your customers? You can make them feel special or surprise them by doing something they could not expect.
Here are some ways you can make your customers feel valued or important.
Provide coupons

Incentives

Offer discounts for next purchase

Send a personalized thank you email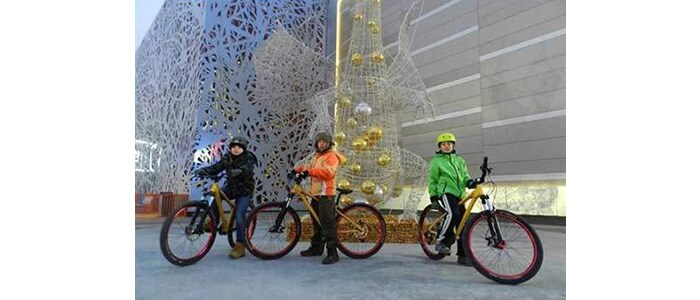 KROSS, a Polish company that is known for bicycles and bike frames set a great example of going the extra mile for three young boys, who decided to earn and save money for their dream bikes on their own. The positive attitude of the boys moved the entire country as well as the company that they got new bikes.
#7. Record important customer complaints
At times, customers come up with complaints that require comprehensive discussions and undivided attention to understand the concerns. In such scenarios, you can record the conversations after asking for the consent of your customers.
Recording customer service conversations can turn out to be very helpful to provide you better understanding by reading between the lines. 
How do recording chats help in handling customer complaints?
It helps your agents to review the recorded conversation to get a better understanding of complaints and find effective solutions to resolve it.

The recorded conversations help to know the key improvement areas of your business.

Recording calls help you to not miss out on any crucial aspect that can help to solve the complaints.
When you listen to the recorded calls, it helps you to identify where exactly things went wrong and understand how to handle customer complaints.
#8. Be polite while dealing with complaints
When a customer approaches you with a complaint, keep in mind that the issue is not personal. You need to be patient in listening to what your customer is saying without interrupting in between and politely acknowledge it. 
Tips on how to handle customer complaints:
Be careful not to speak scripted replies, but use this as an opportunity to start a genuine conversation, building a trusting relationship with your customer. 

Do not use a negative tone or words while conversing with your customers.

Do not argue or get defensive while your customer is talking about the problem.

Make your customers feel that you are on their side by empathizing with the situation. 
When customers sense that you are sincerely sorry, it usually diffuses the situation. Don't put the blame on any other person or department. Just say, "I'm sorry about that."
The bottom line is that you have to extend your vision and see the value of customer complaints camouflaged and make the best out of it.
#9. Document your customer issues
"Your unhappy customers are your greatest source of learning.' It's important to keep detailed records of these complaints to help you improve your product or service. You will want to be able to look back and identify consistent complaints that need to be resolved." 
Bill Gates
The best part of complaints is that it brings in hidden opportunities for building stronger products and services. When customers report their issue for the first time and get it fixed successfully in the first touchpoint, you need to record the resolutions for future use.
Why is the recording of customer complaints responses is vital?
By creating a process of customer complaint procedure you can help customers to resolve similar problems in the future. You also set a perfect example of how to handle customer complaints.

You can record all the resolutions in an online document, over email, web, or offline. The main goal is to offer these solutions to those customers who reach out to you with similar issues. If the solutions are available it will help to get answers in time.
#10. Put yourself in your customer's shoes
You get one step closer to creating the perfect customer experience by putting yourself in your customer's shoes. What happens when you think like a customer? There is a shift in the viewpoint and the entire focus streamlines in creating value. 
Keeping yourself at their place helps you to understand how exactly they are feeling to encounter the problem with your product or service. Just think – if you were on the receiving end of their experience, would you personally be satisfied?
You might deal with complaints on a regular basis, and may well have handled a similar situation before. However, for the customer, their complaint is unique.
Pro tips to deal with complaints:
Treat your customers as important individuals by listening to their problems from beginning to end attentively. It is one of the best ways to handle customer complaints.

If you stay positive throughout, avoiding negative or dismissive comments, then the result will likely be positive too.

You should be optimistic with the customer that you can find a solution to the issues they raise with you.
#11. Keep your customers updated
Generally, businesses miss out on keeping their customers updated and make a follow-up with them. Customers get annoyed when they make a complaint and never hear from your side. This gives them a feeling that you do not care for them and prefer silently leaving your brand. This might negatively impact your brand.
Problems will continue to happen. It is about how honestly you acknowledge and deal with the complaints. Customers will remember you, and happily give you another chance to delight them when you solve their problems with the very best you can offer, proving you value them and their business.
How you resolve customer complaints, make follow-up shows your concern, and make them feel an important part of your business. Going further they become your loyal customers and brand advocates. Such customer complaint management procedures should be followed by businesses to achieve long-term success.
Best practices on handling customer complaints:
You can provide your customers with an estimated timeline to reply back, to keep customers informed. It will assure them that you are looking at their issue and they will get a quick solution.

Once the resolution is over successfully, make sure you follow up with your customers. You can

measure customer satisfaction

by asking them how happy they are with the solution. 

If the complaint is not understood clearly in the first touchpoint use live tools like co-browsing or video chat to identify the issue faster and deliver effective solutions avoiding multiple contacts.
Conclusion
Customer complaints are a blessing in disguise. The main advantage of customer complaints is that you can get to know the genuine gaps and improve your products or services in the right direction.
However, the way you handle a complaint is the difference between gaining or losing the customer. So, the next time you receive a customer complaint, listen to what the customer empathizes with them, find a feasible solution, and follow up to see if they are happy with the way you handled their complaints.
In doing so, you are on your way to creating more loyal customers, improving your product, and delivering a better quality of customer service.