Advancements in Artificial Intelligence (AI) are steadily changing the way financial firms operate and interact with customers. 
In fact, chatbots have now become the new normal in the delivery of financial services to the extent of removing the need for long queues and hassles of visiting the office.  The use of financial services chatbots is projected to save businesses $7.3 billion in the next two years.  
Thanks to the conversational AI and multi-channel features of bots, customers can accept easy access to services that were once limited to apps.
As the line between human and machine support is blurring by the day, the finance industry will need more chatbots to deliver great customer experiences and keep pace with new-age demand.   
This is why the BFSI sector needs to find ways to implement financial services chatbots in their processes to achieve a new dimension in customer service.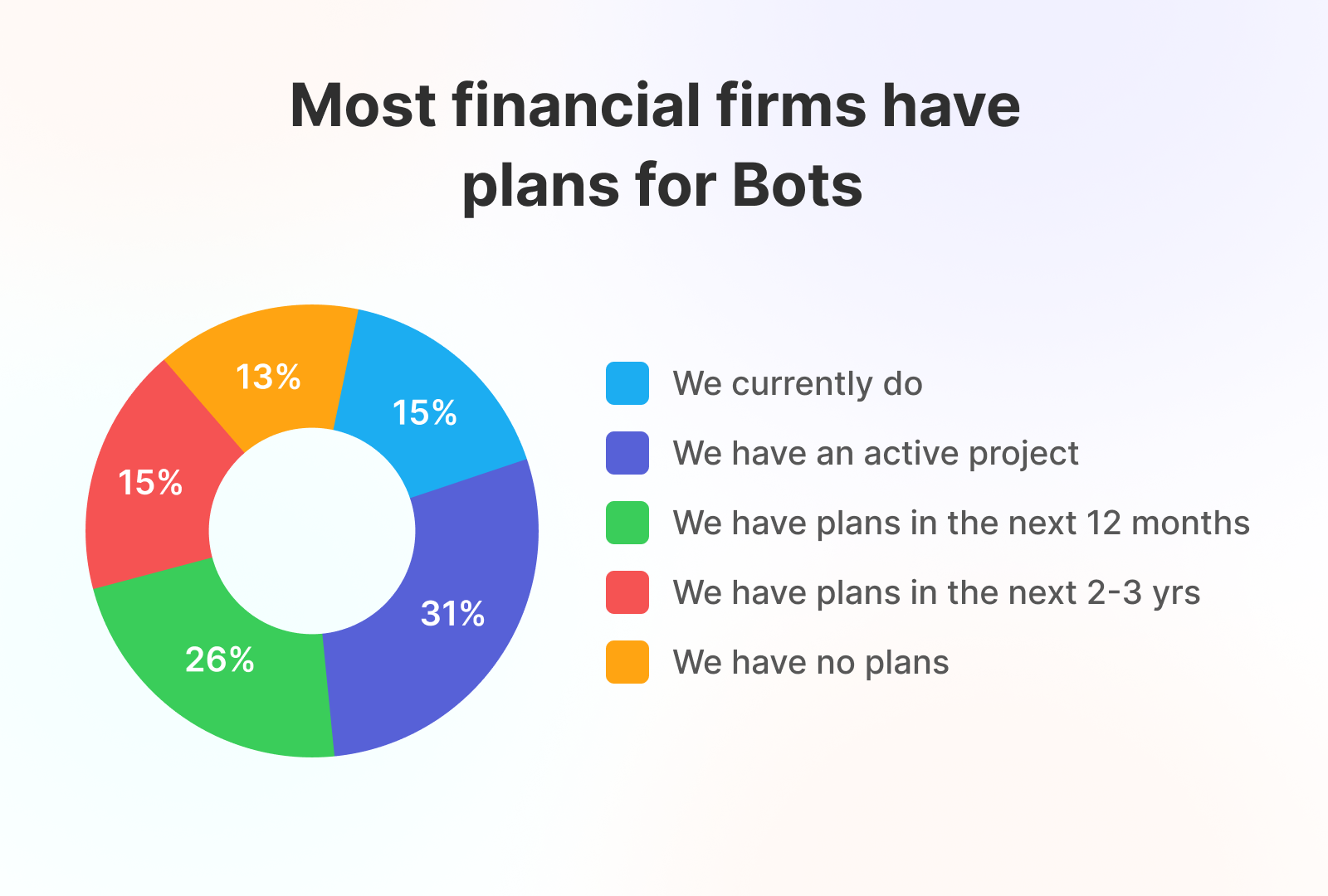 Benefits of Chatbots in the Financial Service Industry  
Chatbots are gradually gaining wide acceptance in the financial sector. They are not only simplifying the processes for businesses but also enabling quick access to services that were formerly confined to apps. In fact, chatbot business benefits are many when financial services are delivered using them as it can always ensure a boost to customer engagement. 
AI Chatbots can ensure a range of benefits in financial services:  
Enhanced customer experience

– Chatbots can effectively handle financial services and efficiently perform operations that were once handled by agents, therefore are able to deliver faster responses and personalized service to customers.   

Task automation

– Financial companies are deploying chatbots to automate most of their tasks such as handling customer complaints, giving answers to queries, offering investment advice, etc. to enhance customer experience. 

Onboarding

– Bots are frequently being used in the financial industry for onboarding purposes by letting customers set up a new account in a smooth manner without going through the typical steps at the branch. 

Reduction in support cost

– Financial chatbots can help businesses reduce customer service costs by

up to 30%

and that's why the finance industry can use them for the speedy resolution of issues without support staff. 

Increase in revenue

– Companies that have implemented financial services chatbots in their processes are able to gain new customers on the back of quick support and awesome services which is helping them boost the revenue.  

 
Chatbots in Financial Services: Examples  
In financial services, chatbots are bringing a new way to improve operational efficiency and ensure faster support via task automation. They are proving a great asset in reducing customer inconveniences and enhancing the experience with the financial systems. That's why businesses now look to adopt conversational AI to add value to their operations.   
Chatbots in financial services are capable of redefining operations by being at the center of many crucial tasks. 
1. Money Management
2. Financial Advice
3. Instant Loan Approval
4. Insurance Claim Settlement
5. Tax Assistance
6. Mortgage
7. Virtual Assistant
8. Regulatory Compliance
9. Fraud Detection
Let's discuss each of the tasks in detail: 
1. Money Management 
Financial chatbots are able to make everyday banking easier for customers. They have simplified money management like never before. 
More banks are implementing bots to work as virtual assistants to customers, which is adding efficiency to operations. 
Right from checking account details to tracking transaction history, getting payment alerts to receiving due bill reminders, banking chatbots are redefining every aspect of service for customers.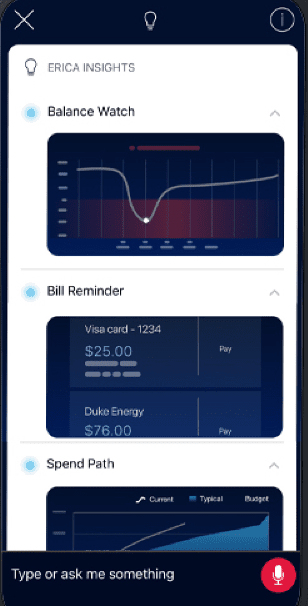 Erica chatbot by Bank of America is a great example of how to simplify banking operations and deliver value to customers. The bot helps customers in a variety of banking activities such as balance inquiries, bill payments, and funds transfers. It also offers information about credit scores and spending trends. 
2. Financial Advice
The utility of chatbots goes well beyond just dealing with all consumer requests. 
In fact, they are powerful enough to advise people on their financial health and help them step by step to take a solid decision regarding an investment or saving plan. 
AI-powered financial services chatbots are able to offer solid recommendations based on the analysis of customer's spending habits and account tracing. 
In this way, chatbot use cases look varied with some of them being able to help customers keep their finances under control.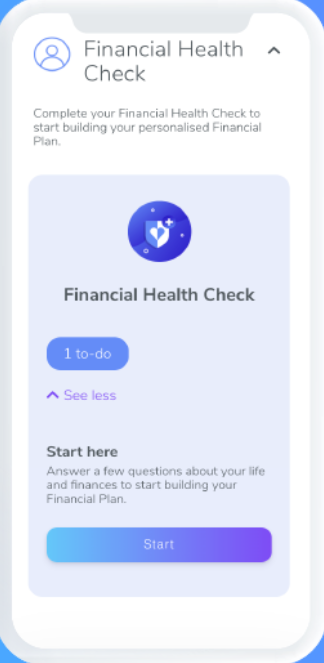 MyEva chatbot is the creation of digital advisory firm Wealth Wizards that helps by giving financial health checks to customers in a quick time. Anyone needing financial help can chat away and get the most relevant advice based on their situation and financial history. 
3. Instant Loan Approval 
Chatbots have made the cumbersome process of loan approval a breeze. Customers can expect a paperless and quick loan in seconds, literally. With an AI-powered banking chatbot, the whole loan approval process has truly been redefined. 
In fact, the BFSI is relying on financial services chatbots to initiate quick loan approval to customers. 
Bots make it easy to go through the process seamlessly by just answering a few questions on the loan applications. 
After a quick credit history check, the loan approval arrives and the fund is credited instantly.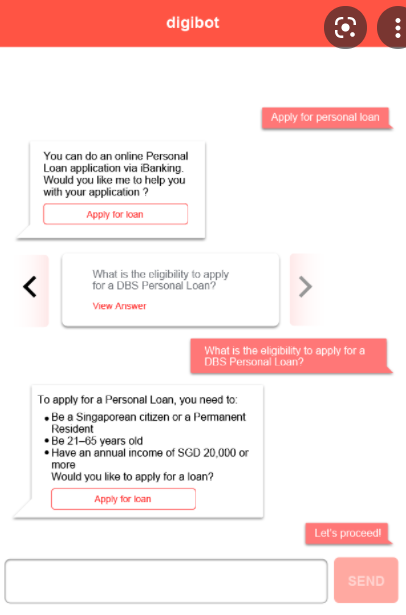 Singapore Bank DBS developed a digibot to help customers check the products and services easily. The bot particularly proves of great help for customers when they apply for loans as then it enables instant approval.  
4. Insurance Claim Settlement
Insurance companies often don't have a stellar record when it comes to settling claims. Most of the time, the entire settlement process is quite cumbersome and takes time. 
This is why customers often have to wait longer than they would like to get their claims approved. 
But the trend is changing fast. The arrival of AI-powered insurance chatbots has made it possible for insurance firms to handle claims not only in minutes but in seconds. 
Bots are so blazing fast with claims that customers are feeling happy at the prospect of their process being completed in super-quick time.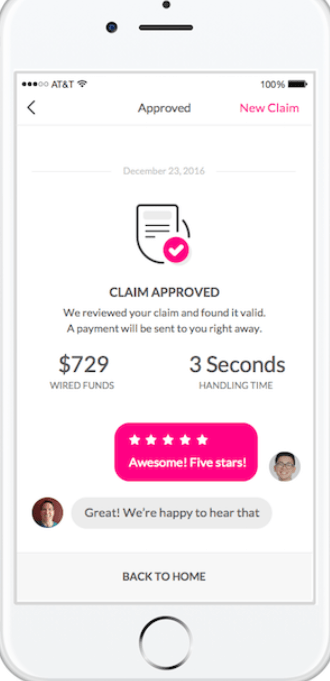 A chatbot developed by a New York-based insurance start-up called Lemonade set a new record by settling a simple insurance claim in just 3 seconds. Naturally, the company is not only able to achieve happy customers but also cut down on costs dramatically. 
5. Tax Assistance 
Tax is a serious matter. Most people don't get it right. So they turn to experts. 
There are hundreds of questions that one needs to know before getting their taxes right. 
Given the complexity involved with taxes, some kind of assistance is needed by us at some level. And this is where AI enabled financial services chatbots can make their presence felt.
Bots can help answer all the queries customers may have related to taxes, provide assistance via a step-by-step guide to ease the entire process.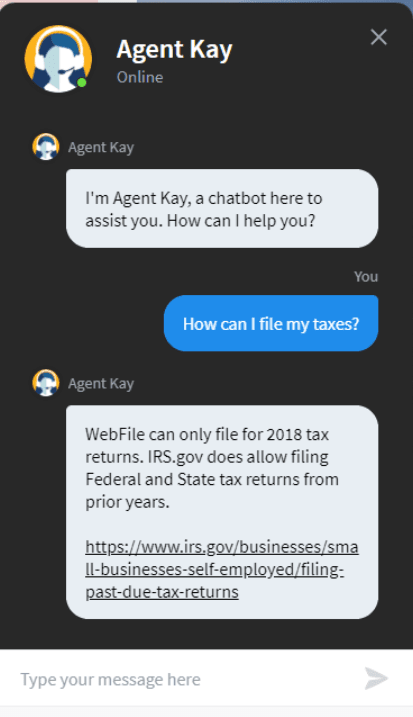 Kansas is the first state in the USA to add an AI tax assistance chatbot, Agent Kay, to answer all the questions from residents about the taxes. The bot is integrated with the state's full-service online tax filing portal and is available 24×7 at any time on any day of the week.  
6. Mortgage 
Getting a home or renovation loan requires a lot of research and planning. 
While banks and financial firms are ready with the money, potential customers always want more in terms of information.
Conversational AI chatbots can easily fill this void by answering queries related to home loans of any type and of any size.            

Source
OCBC Bank has launched a first-of-its-kind home & renovation loan chatbot, EMMA to answer customer queries through a dedicated channel. The bot can compute the ability of borrowers, offer them some advice like a mortgage specialist would do.  
7. Virtual Assistant 
Customers needn't get in touch with support agents anymore to get their queries answered as we live in the times of conversational banking.  
Financial service chatbots can easily work as virtual assistants to do most of the tasks that were once done by human agents. 
In fact, banks are relying on AI bots to answer questions round the clock and cater to their clients easily. 
With bots replacing agents, financial firms achieve not only a great deal of efficiency with their operations but can also think of cutting down on the cost.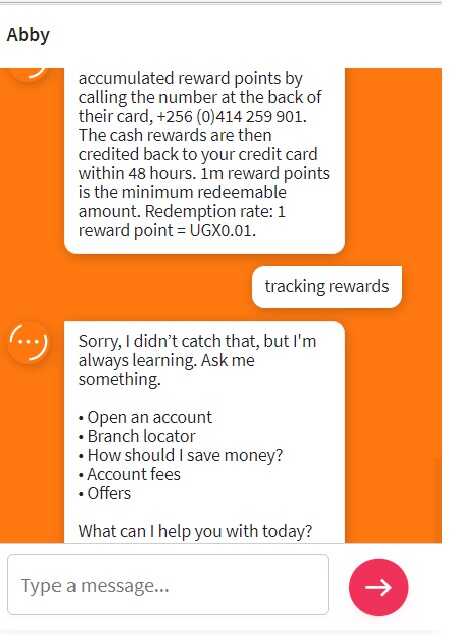 Amalgamated Banks of South Africa (ABSA) has deployed a chatbot, ABSA on Facebook messenger and WhatsApp to work as a virtual assistant to customers. The bot is very handy in providing answers to frequently asked questions. It can provide all the steps customers need in case their card is lost, or can clearly tell which services need a branch visit.  
8. Regulatory Compliance  
The financial services industry is among the most heavily regulated ones requiring lots of work to achieve adherence to the changing standards. 
In fact, financial firms often employ top-notch lawyers, chartered accountants, and tech consultants to keep their houses in order in terms of regulatory requirements.
All this could be a part of the folklore soon. 
Because the use of machine learning can ease the complexity involved with regulatory compliance tasks and achieve results in incredibly quick times.     
JP Morgan Chase & Co. implemented COIN, a machine learning program to perform full-scale document reviews in quick time. The program is able to complete quick reviews of documents and loan agreements in seconds which earlier consumed 360,000 hours of work each year for the bank.   
9. Fraud Detection 
For the financial services industry, data privacy is always a big concern. Any anomaly in transactions could cause great damage to them. 
In fact, banks routinely witness cases of fraud in the form of human error. 
Similarly, customers too can face the heat in the form of online scams and cheating cases. 
Financial services chatbots can help prevent all this by effectively monitoring and identifying the warning signs of any type of fraudulent activity. 
And in case of any issue, a bot can immediately alert directly to the bank and also to the customers.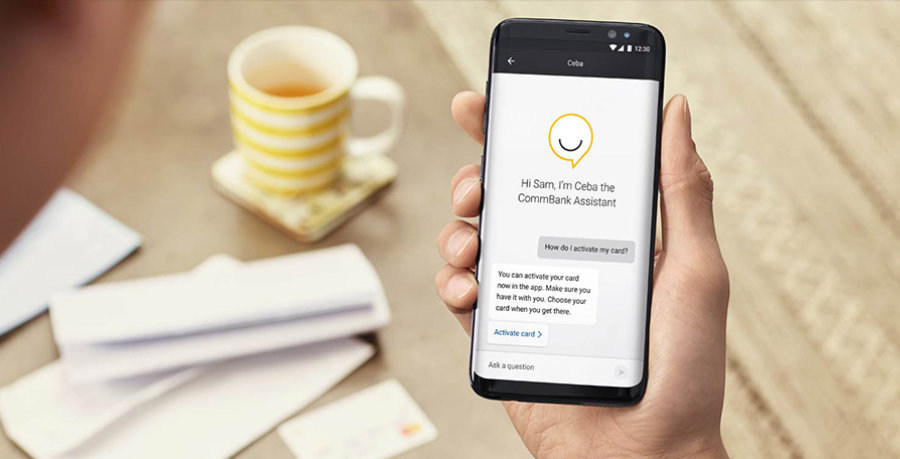 Commonwealth Bank of Australia (CBA) has introduced its own chatbot, CEBA that uses artificial intelligence (AI) to help customers with banking tasks. Apart from enabling routine tasks such as card activation, payments, account balance check, etc, the bot also leverages the e Visa Developer Platform to enhance the fraud detection mechanism in the chatbots.   
Future Trends for Chatbots in Financial Services  
Artificial intelligence is the future for financial service in building robust digital capabilities and delivering a great customer experience. Financial institutions need to leverage popular technologies such as machine learning, NLP, and AI to strengthen their operations and also enhance the way customer interactions take place.   
Future trends for chatbots in financial services are: 
43% of customers

prefer using chatbots over going to the branch of financial services company to complete their task and this number is set to swell further in next few years. 

The use of financial services chatbots can help them save

4 minutes per inquiry

which will directly

add value to customer satisfaction

. 

More organizations in the financial sector will rely on AI bots to

enhance security in their operations

and keep customers assured of their data safety. 

AI systems will spare customers calls at odd hours and suggests bank the best times to reach a customer and

ensure personalized solutions

.  

Bots will be used more when it comes to

integration with various systems in financial services

to bolster facial recognition, authentication processes, and security and deliver a superior experience to customers. 
Implement Chatbots and Make Robust Financial Services 
Automation is clearly the most vital necessity for financial services as it will help cut down on operation costs and enhance the digital experience of customers. Keeping this in mind, banks and insurance sector companies need to find ways to implement financial services chatbots in their processes and deliver value to customers. 
With a robust chatbot strategy, it would be possible to redefine customer engagement and open the door for customers to access most of the facilities right from the comfort of their homes. This is how both the parties' customers, as well as financial players, will benefit and keep pace with the changes of time.