B2B lead generation strategies hold paramount importance for the success of every business. Every marketer looks for opportunities to create a pipeline of prospects. According to HubSpot research, "61% of marketers say generating traffic and leads is their top challenge".
So for every B2B business, defining their lead generation strategies and making sure that the business has a continuous flow of qualified leads should remain the top priority. It should be a continuous process for businesses as lead generation strategies keep on evolving and impact business topline i.e. Sales.
So, how to tie lead generation strategies B2B to have a maximum impact?
What is B2B Lead Generation?
B2B lead generation is the primary stage in the sales funnel that helps to convert your target audience into customers. The process further includes building relationships with customers by nurturing them properly. The whole process of lead nurturing can help to steer your lead generation strategy in the right direction.
The below model shows different levels of B2B lead generation in the sales funnel.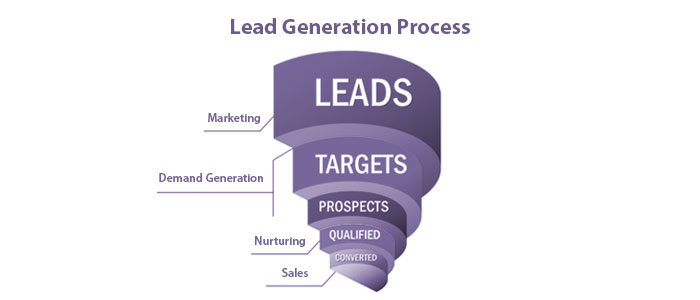 Key Pillars of B2B Lead Generation Strategy 
Generating leads has to be one of the most important steps to convert your target audience into potential customers. Before we discuss lead generation ideas, let us know the pillars that build an effective lead generation strategy.
Capture leads
After your target audience is identified, you can move ahead to capture them. You have to keep your website updated with all descriptions, specifications, and important details. You can use call-to-action on your landing pages such as 'Sign up for free trial' to keep your leads engaged.
Qualify leads
Never take your leads for granted. Just because visitors show interest in your brand doesn't make them a potential customer. You have to ask the right questions based on the needs or expectations of your leads to help them better. By probing relevant information, you can figure out whether the lead is qualified so that you can direct further in your sales funnel.
Nurture leads
Lead nurturing is the process of building good relationships with customers across their lifecycle.  Some of the most common lead nurturing ideas are educational webinars, valuable content like white papers, eBooks, newsletters, free demos, etc. 
21 B2B Lead Generation Strategies for Businesses to Implement
The concept of one-size-fits-all does not work for a successful B2B lead generation strategy. Not all the best practices are tactics that work in a similar way. Businesses are curious to know about the different lead generation ideas. 
We have listed down the workable lead generation strategies for B2B companies that will bring significant difference to your business.
Let us discuss the strong foundations that can help in B2B lead generation.
1. Improve Sales Conversions with Live Chat
Live chat helps to increase B2B lead generation by responding instantly to the queries and closing the sales faster. It helps to understand the customer lifecycle and reach out to them at the right time and place. 
79% of customers prefer to live chat because of the immediacy it offers compared to other channels. It is convenient for the customers, encourages them in making quick decisions, and delivers an excellent live chat sales experience.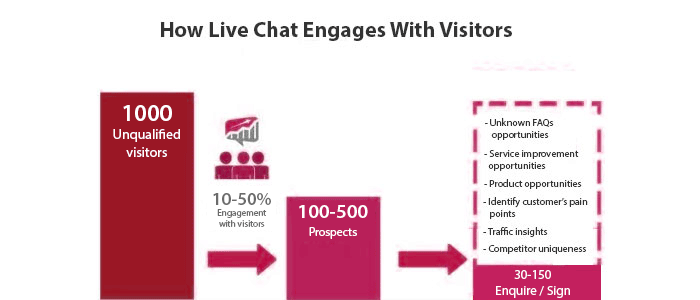 Best practices for using live chat as B2B lead generation tool:
Deliver real time sales assistance

– Live chat as a B2B lead generation channel provide immediate answers to the sales related queries and generate more leads. 

Collect customer information

– Live chat is considered as the best B2B lead generation software that collects basic details from the visitors and routes the sales to the right team.

Shorten the sales cycle

– Trigger personalized messages to your prospects who may be stuck in your product or price page to make a quick sales decision. 

Lower bounce rate

– Provide quick answers to your visitor queries and proactively assist them. Live chat as the lead generation tool reduces the bounce rate significantly.
2. Search Marketing (SEO) for B2B Lead Generation
Undoubtedly, organic search marketing is an important traffic channel for B2B lead generation strategies. You can optimize your SEO strategy in compliance with your lead generation goals and objectives and implement it to improve the number of potential customers that visit your website.
59% of customers look for businesses each month using Google, making SEO a very powerful tool for generating high quality targeted leads that have a 14.6% chance of closing a deal.
If SEO is used correctly, it will ensure the visibility of your website and its content on search engine results pages.
Key actionable ways to use SEO for better lead generation results:
You need to understand your user intent for using SEO marketing.

You can aim long tail keywords while making web searches.

SEO is steering away from desktop to mobile searches so, optimize for mobile users.

Write highly appealing meta descriptions.

Apart from the homepage, landing pages also generate leads through SEO. 
3. Create High Quality Content to Generate B2B Leads
Content marketing is an effective B2B lead generation strategy. 93% of B2B businesses believe that content marketing generates more leads than traditional marketing strategies.
The success and failure of content marketing entirely depend on the "quality of content" If the content quality is high, it will engage your customers and capture interested leads.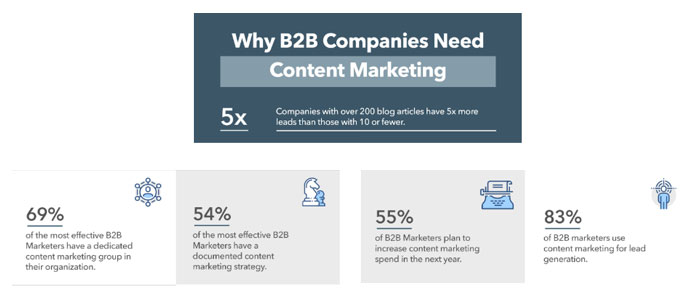 Best practice for B2B content lead generation:
Identify your audience

– It is critical to figure out your target audience to create content that revolves around their expectations. Create content like blogs, guides keeping your target audience in mind. 

Categorizing the right content

– You need to focus on the content (webinars, social media posts, blogs) that will help you in lead generation. 

Content distribution channels

– Distribute your content across various channels, groups, and forums where your customers hang out. You can choose organic channels like LinkedIn, Twitter, etc. or paid channels like Google AdWords, etc.

Map your content strategy

– It includes how frequently and what content you will publish. How frequently publish a blog and how often share your content on social platforms.
4. Prequalify Sales Leads with Chatbots
Using a chatbot for B2B lead generation can be an excellent way to boost communication between potential customers and your business. Bots empower to reach out to a bigger audience without impacting your team effectiveness. A well defined chatbot service can really help businesses to grow.
You can use bots to prequalify leads when your sales agents are busy are not available. You can prepare industry-specific questions and bots can qualify your sales prospects by asking these questions, then direct them to the sales team or schedule an appointment.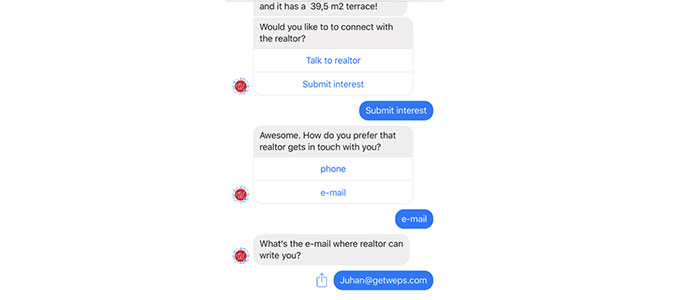 Key lead generation ideas of implementing chatbots
Segment target audience

– Chatbots help to segment your audience based on their preferences and attributes to have personalized communication.

Qualify your leads

– Bots can ask relevant questions to your visitors to prequalify them and guide them to complete the required actions such as signup, demo or simple form fillup.

Hybrid support –

Businesses can balance their lead generation strategy by using a bot to answer general sales queries and live chat to handle complex sales issues
5. Use Social Media to Maximize your B2B Leads
Social media marketing is considered to be an essential pillar for sharing the content to attract customers. Thus, it helps in generating a huge amount of web traffic for the websites and enhances your brand credibility. 
Social media lead generation includes strategic marketing tactics designed to generate new leads and invite them into your sales funnel.
Facebook has several different ad formats, but Facebook Lead Ads are specifically designed for B2B lead generation strategies. You can target customers based on their interests and needs.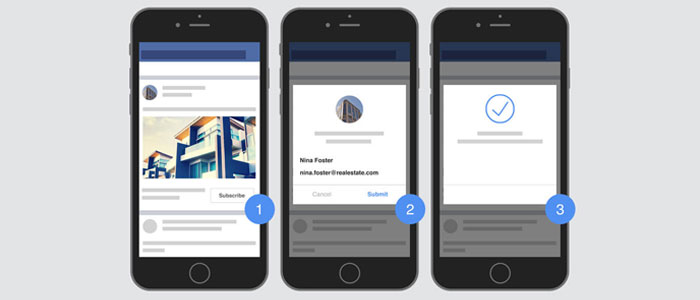 Key B2B social media lead generation ideas
Continuous social engagement

– You can promptly engage your customers across social media channels at every stage of their journey via conversation, retargeting, ads etc.

Acquire new customers

– You can expand your customer base and build an active audience on social media and share content with them, interact and respond to the feedback given by them. 

Brand awareness

– Build the face value of your brand across social media channels to

generate more leads and strengthen customer relationships. 
6. Deliver Faster Assistance with Live Engagement Tools
Where messaging cannot deliver desired assistance, live customer engagement comes in. There are situations when customers encounter difficult scenarios when they are on your website. They could be an improper product demo, subscription plans, filling up a form, etc. 
By using visual tools like co-browsing and video chat, you deliver faster real time support to your customers. You can quickly identify the issue and offer an effective solution in the first touchpoint. 
B2B lead generation strategies for using live engagement tools 
Guide through the form fill up process

– 

Co browsing solution

helps you to collaborate with your customer browser in real time and guide to fill up form or application successfully.

Personalize your communications

– You can directly interact with your customers and build friendly relationships with personalized conversations.

Product demo

– You can offer product & sales demo to your customers with live chat, co-browsing or video chat to help customers to make quick decisions. 
7.  Omni channel Communication for B2B Lead Generation
Omni channel customer communication is a widely adopted B2B lead generation strategies by many businesses. It helps to connect with customers across different channels like email, in-app, website, store, phone, etc. You can gain customer insights that help you to optimize your processes accordingly to reduce customer churn and encourage them customers towards conversion. 
Customers who buy through multiple channels have a 30% higher lifetime value than others.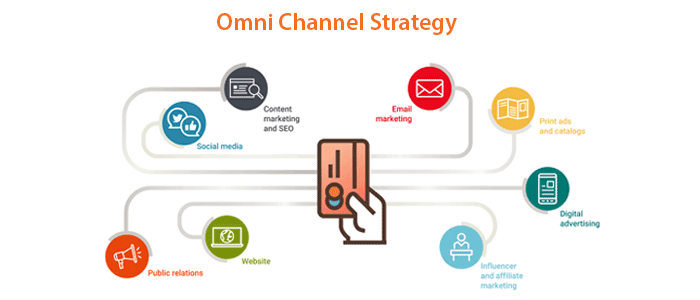 Here is how businesses can use the omnichannel strategy for online lead generation:
Map your customer journey and learn their preferred channels.

Figure out the places where your customers need assistance

Understand your B2B lead generation objectives and measure the activities.

Track your leads and offer support across lead generation channels.
Bank of America, the globally famed bank sets a good lead generation example. It delivers consistent omnichannel service to its customers. It allows depositing checks to scheduling appointments to be handled by the bank's mobile and desktop apps.
8. Engage Visitors with Interactive Pop-Ups
There is no end to making content interactive. You have to figure out what kind of content attracts your audience. Using interactive pop-ups is one of the excellent B2B lead generation strategies to engage visitors and capture their attention. You get a chance to learn about your audience or promote an ebook.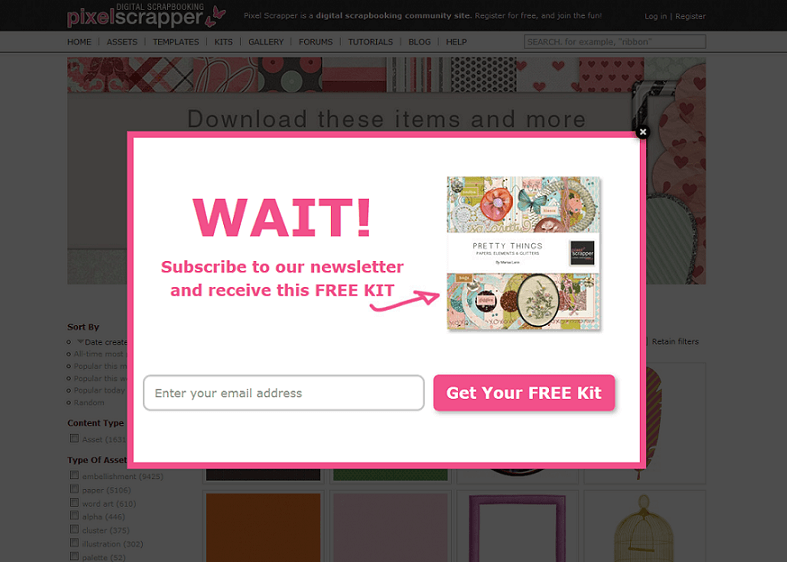 Tips for using pop-ups for B2B lead generation 
Promote giveaways

– Offering a free giveaway in the form of an ebook, to the visitors is a great way to use pop-up technology and engage them. 

Create an email subscriber list

– Pop-ups can be used to build your email subscriber list. A visitor may not have time to read every article on your site. When they sign up for your email list, they can read more articles and topics and you get a chance to market to these visitors.

Promote products or plans

– Pop-ups can be used to showcase any specific content or product.
9. Use Webinars to Educate Customers
Webinars act as a great B2B lead generation strategy. Webinars consist of specific topics and provide high-level insights from subject matter experts. 60% of B2B marketers and sales leaders say a webinar is the best way to generate high-quality leads.
By using webinars, you can reach out to your target audience and acquire a list of leads. It is recommended to keep the webinar informative with tutorials, training, or workshops.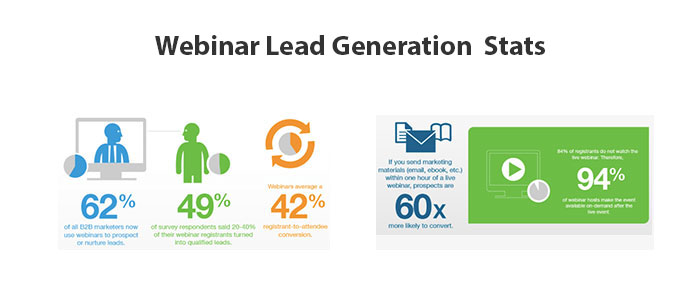 Key webinar formats that can act as the best lead-generation tactics
Educative webinars

– The main purpose of the educational webinar is to provide stepwise instruction to resolve any specific issue. It comprises words

"how-to"

to drive higher attendance rates, showing the power of practical information to garner new leads.

Case studies

– Case studies quench the needs of sales-ready leads who look for concrete details on product ROI and benefits. It provides social proof that your product can deliver. In fact,

42% of B2B buyers

find case studies to be valuable in the buying process.

Product demos

– Prospects expect more in-depth information about your product. Product demos can engage those leads by showing clear solutions to their queries. 
10. Good Visibility of Call To Action (CTA)
We all are attracted when we come across something like the "Sign up for a free trial" or "Shop now" buttons. These are the call to action (CTA) buttons that fall under lead generation best practices. 
The CTAs prompt visitors to do certain intended tasks such as to add comments, subscribe to the email list or connect with you via social media. An effective call to action can generate more leads.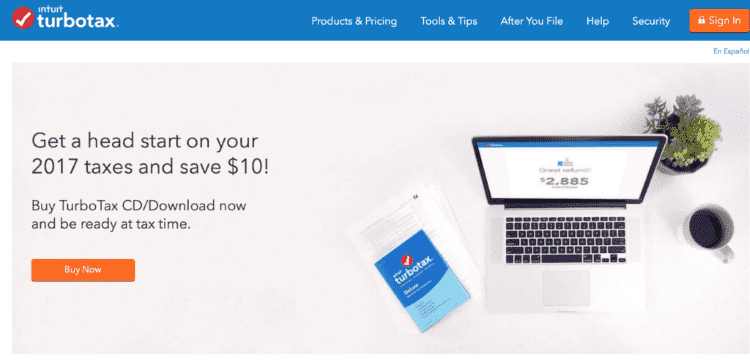 Key B2B lead generation ideas for using CTAs appropriately
Color plays an important role so always prefer contrasting colors for CTAs.

Keep in mind the shape and size of the button. It should be able to draw the attention of the visitor instantly.

Tailor your CTA copy with unique phrases or words.

Including value proposition elements in the call to action, the button attracts more visitors. It means using

'Save up to 25%'

in a CTA button clearly explains to visitors, what is the total gain of their action.
For keeping your CTAs standing out, use the right language according to situations and

consider their placement

wisely. The business profits and revenue greatly depend on using CTAs judiciously. 
11. Build Forums and Communities
Forums or communities are excellent B2B lead generation strategies that help users to ask questions and connect over similar interests. As a business, you need to be active in these forums & communities in order to create visibility to share your thoughts. This develops opportunities for businesses to reach out to customers with their services to resolve queries.
For example, Quora or Linkedin groups allow you to interact and interact with your targeted audience to add value to others, share insights, and build out your network with prospects.
Lead generation best practices for using forums
Organize events or workshops

– You can plan events or workshops in order to build and strengthen customer relationships.

Share your thoughts & ideas

– Forums act as social platforms to share your ideas and expertise that matches the interest of your customers. 
12. Optimize your Website For Conversions (CRO)
Conversion rate optimization (CRO) is to enable customers to take actions when they land on your website. You can tailor your website elements in such a way that it increases the chances of converting the visitors into leads. 
Maximum websites are designed to convert website visitors into customers. These conversions occur all over the website like on the homepage, pricing page, blog, and landing pages. These web pages can be optimized for a higher number of conversions. The process of optimizing those conversions is exactly what CRO entails.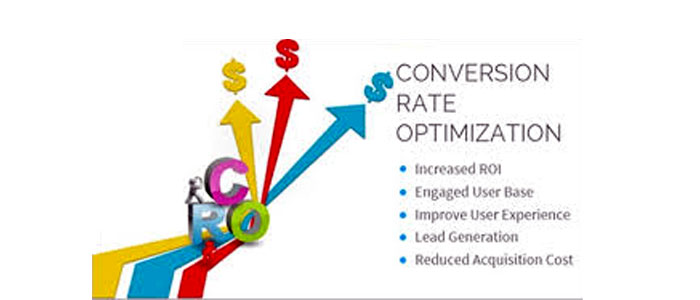 Business-to-business lead generation marketing strategies to improve CRO
Include a call to action (CTA) in your blog post. It means a line of text is linked to H3 or H4 of the landing page to convert more traffic into leads than regular CTAs.

Include lead flows on your blogs. These are high-converting pop-ups crafted to lure customers' attention and offer value. 

Run A/B tests on your landing pages to engage your leads deeply with your brand.
13. Targeted Email Marketing to Reach your Audience
Email marketing is one of the best B2B lead generation strategies to engage the target audience. 72% of U.S. adults prefer to communicate with brands through email as opposed to other marketing channels.
Customers are so comfortable with this marketing channel and like communicating through emails. You can easily connect with your target audience through a reliable channel. 
Best practices for business-to-business lead generation 
You have to

identify your target audience

whom you can reach out to with your emails to educate and engage them about your product or services.

You can

segment email lists according to buyer personas.

You can follow different attributes based on industry or use cases to specific segments of your marketing personas. 

Personalizing email communication

increases the chances that users will subscribe to one of them.

It is vital to f

ollow-up emails

once you send, at least 2-3 times weekly. 
14. Use the Referral Program
One of the best B2B lead generation strategies is through the referral of happy ones. It just takes a satisfactory experience for customers to share their network about your brand. Additionally, leads acquired by referrals are likely to be qualified as existing clients tend to suggest their friends to the right brand.
Referral marketing programs include a referral incentive. It is what you give to your customers in return for referring their family and friends to your website. It can be of any form like a discount coupons, gift cards, and more.
Key B2B lead generation strategies for using the referral program 
Make sure that the reward you choose pays off the real value to your customer.

You can set the number of referrals to your customers to encourage them in order to earn the referral incentive

You can ask your customers to write reviews as it can drive leads too. As more customers buy products from you, the more they can encourage them to do the same.
15. Use CRM as B2B Lead Generation Strategy
Lead nurturing is one of the critical elements that drive business momentum. Nurturing helps to track leads and successfully converts them into sales-qualified leads. An efficient CRM impacts a business significantly. It helps in nurturing leads and building better long-standing relationships with customers even before interactions with the sales team.
A CRM system is believed to be beneficial in determining the quality of leads by maximum companies.
CRM is a very useful B2B lead generation tool that simplifies the management aspect of businesses. By implementing the right CRM, you witness improved results in sales, close more deals and increase real-time decisions and predict accuracy. However, there are chances to get into deeper customer data to improve sales initiatives.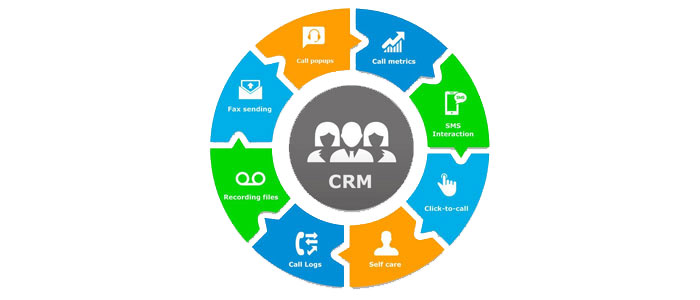 B2B lead generation tactics for using CRM
Effective Marketing Campaigns –

With CRM, you can fulfill your business objectives by providing yourself deeper fact-based customer insights. CRM gives a detailed picture of the opportunity pipeline which can be aligned with every opportunity to a specific marketing campaign.
Tracking Leads –

CRM follows its own process of tracking and managing leads. Like sales, leads records can be tracked like the number of customers who were contacted in the past month or week, what was discussed, customer queries, and others. 
16. Attend Industry-Related Events
Businesses making their prominent appearance to trade shows and events, consider it as one of the best B2B lead generation tactics. Convention Industry Council study found more than 284,000 conventions, conferences, and tradeshows in the U.S that attracted almost 87 million attendees.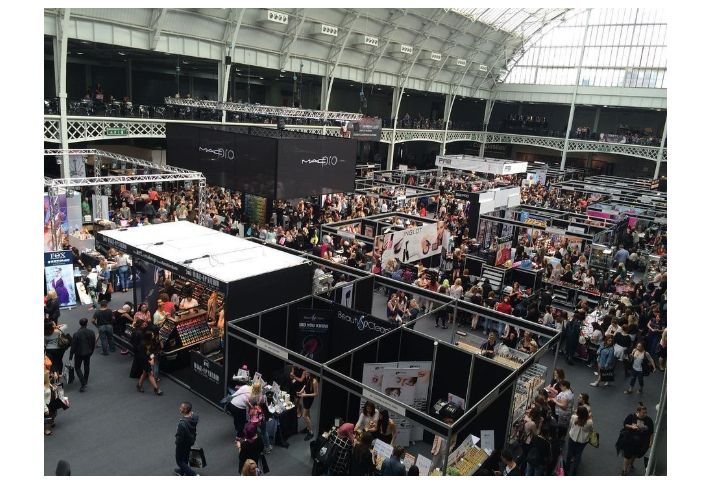 Key B2B lead generation strategies for trade shows to maximize ROI
Select the right location for your event that attracts your target audience and set specific lead generation goals that match your business.

You should focus on ROI not the size of the trade show or event.

Make sure that the event is not flashy. Keep your design simple but attractive.

Analyze event traffic based on date and time of day to highlight your peak lead capture performance hours. 
17. Provide Attractive Deals & Discounts
Businesses looking forward to boosting their sales conversions can adopt the lead generation best practice of offering good deals & discounts. Mediapost research says when people receive a coupon or savings offer, they become happier and more relaxed. 
Giving discounts helps customers to choose your brand over others. Loyalty reward programs & bonus discount offers help to increase customer loyalty. The different types of discounts you can offer to your customers are free shipping, free gift, dollar value discount, or percentage-based discounts.
B2B lead generation best practices for positioning of discounts on your website
Offering discount coupons encourage customers to share their positive reviews and success stories.

You can offer coupons to those who exclusively sign in for your newsletter and email alerts.

Offering good discounts on the next purchase is also a good way to incentivize your customers.
18. Monitor your Business Competitors
One of the key lead generation marketing strategies is to stay a step ahead is to keep an eye on your competitor's every move. The crucial things that you need to continuously monitor are:
Website content
Keep a track of competitor's website content and keyword rankings to stay informed about how your competitor's marketing strategy is working. You can focus on blogs, case studies, meta changes, interlinking, etc. 
Social media  
Tracking the social channels and posts of your competitors helps to gain insight into what is performing well for them. You should find out the topics they are choosing, the length, style, etc.
Promotional campaigns 
Watching out the promotional campaigns helps you to know more about their product or services and how you can outperform your competitors. You should consider the frequency of the campaigns they are using. 
19. List Yourself on Business Directories for B2B Lead Generation 
Customers reach out to your business in different ways and it has changed a lot in recent years. One important thing, which every business needs to pay attention to, is online listings.  Through directory listing management, you can make as many citations as you can. 
Note: Citations refer to the place where the online listing of your location can be found.
Website directories are a great way of B2B lead generation because of the following reasons:
The listed businesses listed are segmented by niche, size, geographic location, and other parameters.

Web directories will provide contact numbers and addresses that can be used for cold-calling campaigns or postal marketing.
The more the number of directories, there is more business that leads to more websites and finally more leads. Here are examples of web directories for lead generation
Software directories – 

Capterra, Getapp, G2 Crowd 

Business directories – Y

ellow Pages, Yelp 
20. Google Ads for Generating Leads and Drive Sales
Many marketers have been using Google AdWords for acquiring leads. Google has cemented itself as the go-to search engine and has moved on to capitalize on its 92.42% market share.
Businesses that have multiple levels in the sales funnel use lead-generation campaigns to provide sales opportunities to their team. They drive traffic to a landing page, a relevant page designed to get a visitor's contact information.
Steps to guide using Google Ads for B2B lead generation
Make the right keyword research that covers generic, competitive, related, and branded keywords.

Build creative ads with unique ad copy ideas that showcase the benefits of your products and services.

Structure your PPC campaigns with the right keywords, accounts, ad groups, etc.
21. Use Influencer Marketing as B2B Lead Generation Strategy
Influencer based lead generation marketing strategy helps in building relationships with individuals who have influence over your buyers' decisions. This marketing strategy helps you increase brand exposure, build authority, and connect with new audiences. 
Best ways influencer marketing strategy helps to generate leads
Get better opportunities with brands you have never come across with.

Maximize your close rate and reduce sales cycle time by leveraging the credibility of the influencer.

Influencers can feel the pulse in the marketplace, and you can learn how you're perceived and what messaging works in the market. Thus the value proposition can be updated. 
B2B Lead Generation Strategies In A Nutshell
B2B lead generation strategy is a long-term play and not something that happens overnight. By harnessing the right system of lead generation KPIs, tools, channels, and ideas, you can build a successful pipeline of leads.
Every business caters to different audiences and hence they should not rely on one channel or short-term fixes to generate leads. By building a solid B2B lead generation strategy, you can make your business sustainable.