Website conversion depends on two important things: quantity of traffic and quality of traffic. But surely quality matters as you don't want to get leads for the sake of getting if there is no conversion. The truth is having more and more conversions require maximizing the website traffic.
The simple formula of conversion will be:
Website visitors (browse web content) > click (engagement) > purchase (conversion)
But the website design and the way it has been developed, sometimes become the biggest barriers in getting high conversion. The website not only represents the company but also influences the sales generated online. So, it's important to find out the web design issues which are responsible for low conversions. There are some very useful tools available in the market which can help you to find out the web design errors. Let's discuss!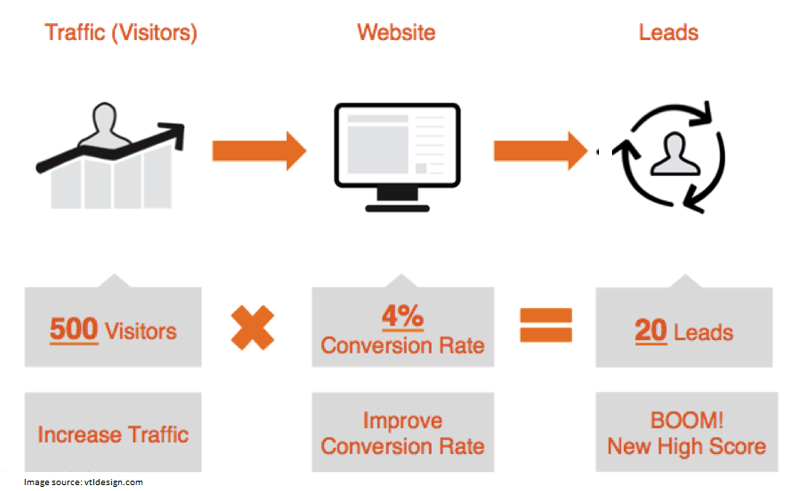 1. Web copy should correctly convey the main message
Undoubtedly you want your website to look beautiful. It feels nice if visitors stop for a while to appreciate the beautiful design. You must have designed it keeping the conversion in mind. But don't forget, design is not the only one. Copy-writing will help you to engage with the customers in a better way and boost online sales.
Your web copy should convey the right message. The tone of language should be simple, free from jargon, attractive and more direct. So, apart from web design, you also need to find out whether the web copy is catering the correct message or not.
Tools you can use:
2. Let the visitors directly ask you for help
Allow your website visitors to interact with you on the website itself whenever they face any issues. The users are the ones who can tell you about the problems in a better way and what if you can solve those instantly? Live chat software will help you with this.
It allows them to live chat with you or your support team for getting instant assistance. Apart from that, you can also get personal details of every visitor like his country, geographic location, past visits, recent page views, etc. based on which you can reach to him personally for offering assistance. It actually enables you to stop any visitor from abandoning your website.
Tool you can use:
3. Find out visitor's browsing behavior on the website
Visitors click on the important part of your webpage. For example, they may click on a product image to magnify it. If some of the webpages are long, people may not scroll down to the end. It's important to find out which parts of the webpage are mostly clicked so that you can place your important content there.
Heat maps can help you to find out the web design flaws. It reveals which parts of the webpages are getting more attention, clicked and viewed. Here's how it looks.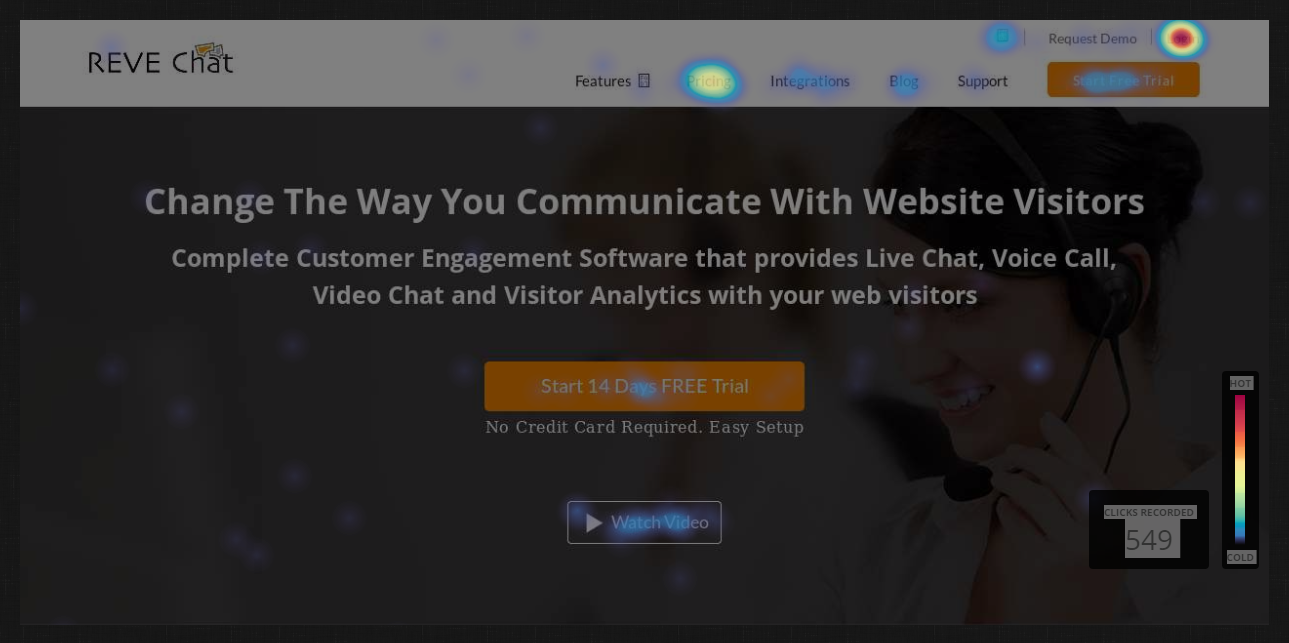 Tools you can use:
4. Is your website user-friendly?
So, your website looks pretty good and you are obviously very happy with it. Satisfied? May be yes, but hold on! What about usability? Have you ever thought of it?
A perfect website should be user-friendly also, if not then there is a big problem. Ease of use plays an important part in website conversion. It's always important to place yourself in your visitor's shoes and test the stages the visitor has to go through for completing any desired action on the website. Find out those steps where the visitor may stuck and work on it to make the process easier.
Tools you can use:
5. Identify which form fields are confusing for visitors
Visitors who fill-up a form are very likely to convert. So, it's very important to create CTA forms correctly. 
There are some tools which help to find out how visitors are interacting with the forms. How many visitors clicked on a form, the exact percentage of people who filled it up, tried to submit and successfully submitted it, all this information you can get with the help of those tools.
 It will help you to understand whether customers are getting any trouble or which form fields are confusing to them etc. Based on all these data, you can work more on the form fields.
Tools you can use:
6. Proofread the website content
Typos and grammatical errors are really embarrassing. As a visitor if I visit your website and find out that the name of your company is spelled wrong, then it will create a really bad impression. Chances are that I will never return to your website. So, here you are only responsible for making the process even harder for customers to believe in you and your products. So, detail proofreading of your website content is a must.
Tools you can use:
So, try to use some of these tools to find out what is going wrong with your website. Trust me working on those drawbacks will definitely improve the online conversion rate.