First of all, I would like to thank you for such a great response to my last post which was the first part of this series discussing free tools available for startups to boost their businesses. In this post, I would be discussing the remaining free tools with which you can automate your tasks, save a lot of time, money and concentrate on your business. The tools are covered under these categories:
This post is in continuation to my previous blog post:
26+ Must Have Free Tools for Startups to Boost their Business (Part 1)
Website Content Management (covered in part 1)
Lead Generation (covered in part 1)
Email Marketing (covered in part 1)
Live Chat Software (covered in part 1)
Social Media Management (covered in part 1)
Content Ideation & Curation (covered in part 1)
Design & Graphics (covered in part 1)
Business Communication
Sales & CRM
Customer Support
Web Analytics
SEO
Project Management
Business Communication
It has been one of the best tools used by small businesses for communication. With this tool, you can interact with your team and offer support to clients as well. By creating a Skype ID, businesses try to showcase their ease of availability to their clients. Since, this tool offers chat, video calling, file sharing, audio calls to other Skype users and to mobile numbers, it has proven to be the best interface for communication.
Coming from the founder of Flickr, Slack is undoubtedly one of the most widely used communications apps for startups. It is available in both desktop and mobile app versions. The best feature of Slack is its integration with third party tools like Google Docs, Dropbox, GitHub etc. With its free version, it offers up to 5 GB file storage for your team.
Sales & CRM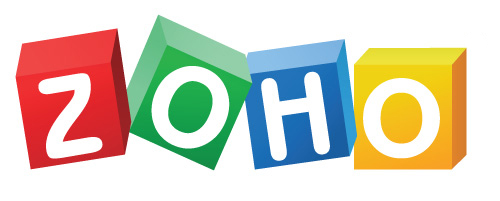 Zoho has been one of the most favorite choices of small businesses when it comes to managing their CRM software. It comes with all the core functionalities including lead generation, contact management, workflow automation, social collaboration helping startups converting opportunities into sales.
With its free version it helps a small business to work with less than 10 employees. Even its paid version is highly cost effective.
Customer Support Tools
This is one amazing tool which helps you to grow your email list, increase conversions and grow traffic to your website. With its free version, it allows you to build Welcome Mat, List Builder pop ups which appear at different places on your website and can help you grow conversions by placing better communication. It's Image Sharer tool allows people to share any particular image to their social profiles giving your website a larger set of audience. Another good tool of SumoMe is Highlighter, which allows your users to share any line of your content on their social media profiles and giving a link back to your website drawing more set of audiences. This tool is being used by a majority of the businesses to increase conversions.
The main idea behind this tool is to get you more conversions on the website, simply converting site visitors into customers. This tool allows you to create bars on your website and with correct communication and catchy Call to Action, you can easily get your website visitor's attention. This tool is being made by Neil Patel, who himself is a Social Media influencer and has helped companies like Amazon to increase their website conversions.
Website Analytics
It is currently one of the most powerful web analytics tools which captures all the important metrics of your website. As its owned by Google, you can totally rely on its data security part and the accuracy of data. If your website is on WordPress or any other such platform, then you just need to enter your Property ID in your WordPress or else if you are coding your website then you just need to copy and paste simple snippet on your website. It provides various useful insights like time duration on website, bounce rate, sources from where traffic is coming etc. It also helps you to track different campaigns and other marketing efforts if used carefully.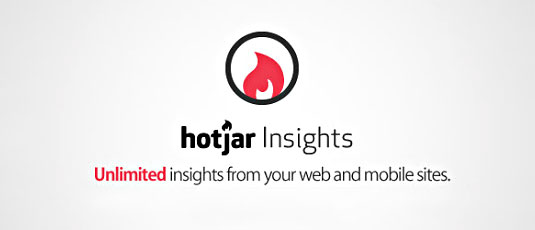 Source
Though this tool has a paid version as well, but its basic package comes totally free. It helps you track the user behavior on your website. It provides an accurate heat map, scroll options with which you can judge how your user is reacting to your website. It's recording feature helps you in tracking the scroll movement of the user mouse on your page and analyze which module your consumer is liking most.
SEO Tools
Though this tool is only for the WordPress platform but being a powerful tool, it has to be on your list. It comes with various pre-installed features like Twitter cards, Facebook API so that your page when shared on these channels will automatically show the summary and image. Other features include adding meta description, meta keywords, focus keywords helping to get better SEO rankings.
It is a great tool which helps you analyze the SEO data of any other websites e.g. your competitors' websites who are doing well. It comes with a chrome extension and allows you to learn the strengths of your competitors and understand where others are doing it right.
Productivity Tools
Coming from the house of Google this app allows you to store your files on the cloud and access them from anywhere. It comes in both desktop and mobile app versions. It has been a great tool for bloggers, and startups to upload and share content with others. You can give access to your files to others with custom links and different permissions like read-only, read and edit. After the use, you can delete the file and free your space since the free version allows you to store 15 GB of data only.
This software also allows you to store your docs or files in a cloud based service which you can access from anywhere. It also has both desktop and mobile app versions. You can store up to 20 GB of data in your free account and can also share files with others to download. No doubt, this also comes as a savior to many startups.
It actually helps to free up space on your computer. It exists both as a desktop and mobile app so you can access your stuff on the go. It offers collaboration features where you can share your files with others. Dropbox is free for upto 20 GB of data.
EmailAnalytics

EmailAnalytics is a productivity tool that integrates with Gmail or G Suite and visualizes your email productivity, as well as your team's. It's super simple to use; it automatically collects your email activity in real time, and displays it in various charts and graphs that help you keep tabs on critical metrics like average email response time, emails sent and received, top senders/recipients, and much more.
It's an easy way to visualize email activity and productivity whether your team is remote or in the office. It enables you to manage and re-balance workloads, identify top performers on your team, and identify team members who might need more work to do.
Project Management
This tool is widely used by startups for project management since it comes with powerful collaboration features. Within a single project, you can involve in many tasks assigned to different team members. Projects in Trello are organized on a dashboard providing information like the phase of the project. The limit to this application for free usage is up to 10 MB.
Finance Tools
With a lot of marketing and website building tools in the market, you may strive to get a good finance software which can help you manage your invoicing and payroll activities. Wave is a tool which comes to your rescue for this. When you connect your bank accounts with this software, it tracks your expenses and creates insightful reports. It has helped a lot of small business owners and freelancers in managing their accounts and not to worry as this tool also comes to you for free.
 WordPress Maintenance and Support
WP Buffs 
WordPress is always evolving and updating and it can be incredibly time-consuming for website owners and businesses to keep up. Having a technical team by your side can be imperative for the health of your website. WP Buffs is a 24/7 WordPress maintenance and support company that helps website owners and white-label partners maintain and optimize their websites. WordPress maintenance packages from WP Buffs include care plans that help with speed optimization, security, backups, plugins, edits and more!
Conclusion
These tools will help startups to reduce their effort and save their time and money, so that they can concentrate more on growing their business. I've personally used many of the tools mentioned above at different times and got benefited from them as well. In case, if I've missed any tool which you think can be added to this list, please suggest it in the comments below.