One of the post-pandemic obligations for businesses is to have a stronger digital presence. Maintaining regular communication with your customers and offering real time digital engagement is now more essential than ever. 
Web chat is one of the most dynamic ways to communicate with your customers. But what is web chat exactly? Why 63% of consumers who used live chat on a website are likely to return to that site? 
Businesses implementing web chat services can turn visitors' interactions into a better experience and build stronger relationships.
Online web chat is the best way to exceed your customer's expectations and provide a higher return on investment (RoI).
Adding live chat to your website can improve conversions by 12%. Businesses that deliver excellent chat support witness a significant increase in customer satisfaction and customer lifetime value (CLTV).
What is Web Chat?
Web chat, also known as live chat, is the tool that allows real time communication between businesses and customers on the website. It brings chat features for the website and help address sales and support related queries during the customer journey and witness the following benefits.
Improve customer experience (CX) – 

Web chat allows visitors to make queries that can be answered quicker than an email or phone call. When customers receive immediate solutions, they have a better brand experience.

Deliver real time assistance – Easily connect with your customers in real time with online web chat to provide real-time sales or support assistance. It helps to improve your first response time and boost conversions.
Better customer satisfaction –

Web chat gives customers an efficient way to get quick solutions to the issues across their journey. Getting assistance right away when needed, boosts satisfaction.
Here are the key use cases that discuss how businesses can use online web chat to best fit their customer experience strategy.
Online Web Chat for Sales and Lead Generation 
Sales and lead generation is one of the crucial aspects of every business. With online web chat, businesses can enhance the acquisition process and strengthen customer relationships. Here are the key actions of how web chat support can help in increasing the number of leads and business revenue.
1. Increase sales conversions
According to Forrester, "Visitors and customers who use online web chat are 2.8x more likely to convert". By providing customers with rapid solutions in real time, helps in boosting the conversion rates.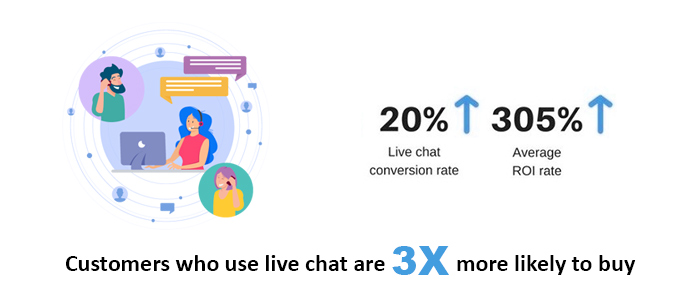 Live chat is an excellent way to maximize leads and optimize RoI. It helps to acquire more customers and of course generate more sales. The web chat tool improves the response time of the website visitor and improves the chances of sales.  
Keyways how web chat helps in generating sales leads
Convert website visitors into leads

– Assist your visitors by instantly responding to their sales queries that help them in making quick purchase decisions. 

Shorten the sales cycle

– You can proactively engage your visitors when they are stuck on the product or pricing page. Guiding them effectively helps to reduce your sales cycle.

Reduce bounce rate

– Addressing customers' requests in real time results in better engagement thus, reducing the website bounce rate.
2. Automate lead generation
Lead generation is an important aspect of every business. Automating the lead generation process has a direct impact on increasing sales conversions. There are two ways how web chat can help to automate your lead generation process on your website.
Connect web chat tool with your CRM 
Integrate your live chat with CRM tools such as Salesforce, Hubspot, Infusionsoft and automatically import all sales leads. It allows your sales team to have complete access to the conversation history.
It helps your sales team to understand the customer journey and deliver effective conversations and faster follow up.

Better understanding of the chats ensure prompt support that improves sales efficiency by shortening the sales cycle.
Automate your lead qualification with chatbots
Web chat is an important tool to qualify your visitors by asking the right questions. In order to automate your lead generation AI chatbots can be a great tool. 
You can prequalify your website visitors by asking them pre defined questionnaires to filter high quality leads.

The leads are further directed to the sales team for further follow up.
3. Reduce cart abandonment rate
50% of customers will abandon a purchase if you can't give them a quick answer to their question. 
Live chat is one of the most preferred channels being proactive in nature unlike reactive channels like phone or email.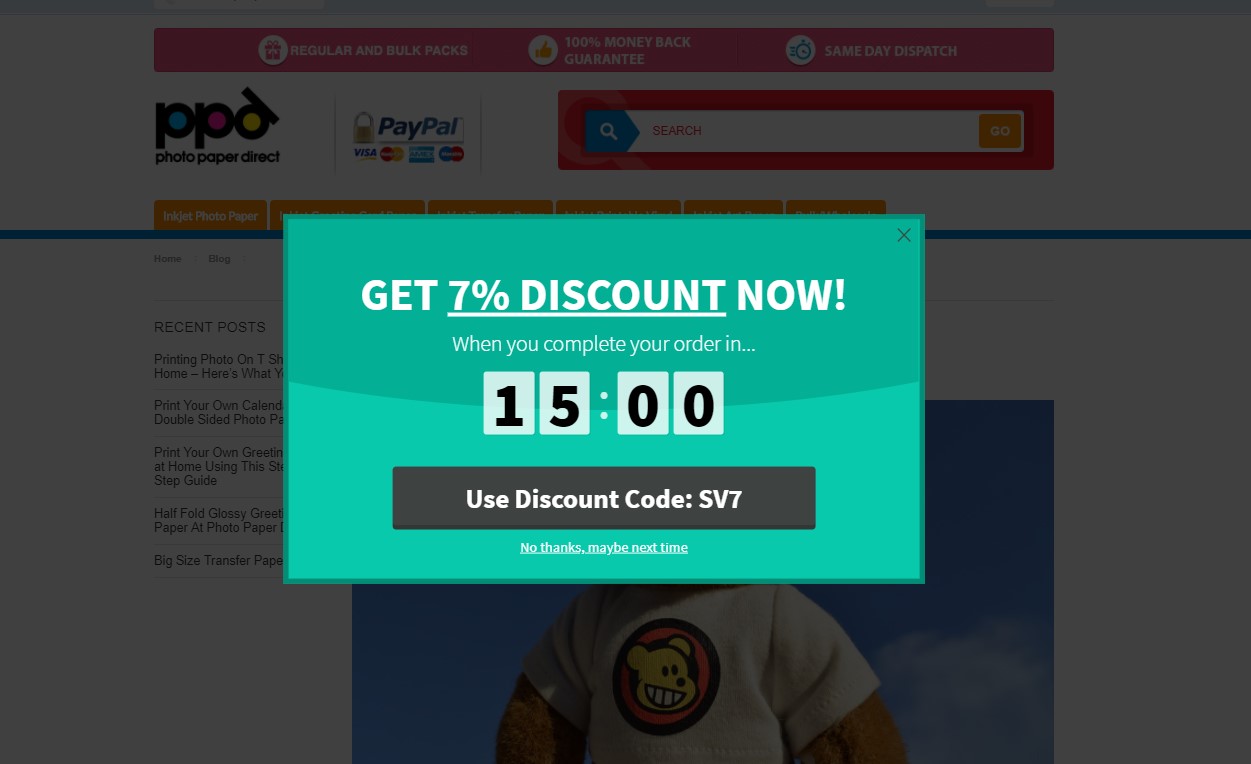 Online web chat helps to get insights into real time visitor analytics to help you target them effectively. You can trigger proactive personalized messages to your website visitors in several ways: 
Right product recommendations

Offer discount codes 

Chat with visitors or customers
When you implement web chat support as a part of your sales and lead generation strategy helps to reduce cart abandonment rates.
4. Book sales meetings
If the main objective of your business is booking a demo, filling up forms, or scheduling appointments, the best time is when visitors are on your website.  Online web chat lets you book sales meetings with your best leads automatically.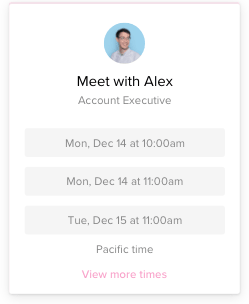 Sales in broader terms mean building trust and not being pushy or trying to close a deal as quickly as possible. It means live chat should empower customers to make purchases the way they want, and businesses need to provide prompt assistance that will help them get there.
You can connect meeting apps like Google Calendar with your web chat tool to help visitors to book a demo with you right inside the web messenger automatically. It helps you to avoid back-and-forth emails and allow visitors to choose from the available slots. 
Online Web Chat for Customer Support
Having great customer service should be the focal point for businesses as the differentiating factor. 80% of consumers say they're willing to spend more money to have a better customer service experience. 
Web chat is a key attribute of delivering great customer experience. Let us discuss how it helps to deliver excellent customer support.
5. Resolve issues in real time
One of the common problems among customers is 'unable to get immediate response or resolution'. Just imagine how your visitors feel coming to your website and have to wait a long time to get answers.
Online web chat is a better way to offer prompt assistance by listening to their queries when customers reach out to you. Being able to get immediate support as compared to phone or email support boosts customer satisfaction. 
Tips for offering real time web chat support:
When customers report complex problems, you can use co-browsing solution to collaborate with them and resolve issues faster.

For quick identification of the issue and faster-personalized solutions, face to face video chat is the best option.

You can also engage your customers 24×7 with bots when your support team is busy or not available. 
You can engage, support, and retain your customers by offering real time resolution to their problems and queries. When customers do not have to wait for a long time they are delighted with your service and have a positive impression about your brand.
6. Answer common queries with canned responses
Canned messages are pre-screened messages that are used during customer conversations. They are organized by frequently asked by customers.
With canned messages, you can respond to customers' queries promptly without having to research the answer every time, giving the agents more time to personalize the message for the specific customer.
Best practices to be followed while using canned replies.
Canned messages need to sound genuine. Even though they are scripted, canned messages should sound natural to the customers.

Prepare messages that match your brand's voice. The replies should possibly establish a higher level of customer trust and satisfaction.

In order to get the optimal use out of your canned responses, it is vital to personalize the response to ensure the best user experience.
Although canned responses are scripted, what really makes for great customer service is the way in which those responses are altered to fit the needs of each user.
7. Improve resolution time with routing
Advanced routing is an important feature when it comes to customer service. Setting up proper routing methods helps in connecting to the right support agents for effective conversations. With web chat routing, you have higher engagement.
You can handle your chats efficiently by automating your routing process with specific rules.
Broadcasting the chat requests through a notification and the agent available has to click on the start chat button to begin the chat. Time based routing assigns chat requests evenly among the agents so that the notification goes to one agent at a time. The URL based routing allows routing the chat requests to the right departments based on URL paths of the request. 
The key benefits of routing conversations are:
Improve the first response time by connecting customers to the right agents instantly and get effective solutions.

Reduce queue time significantly by providing a prompt response to the customers.
8. Provide 24×7 support with AI bots
Customer service quality is a critical factor that determines the brand image. An unsatisfied customer will never turn out to be your brand. TCS found out, "31.7% of major companies already use AI to augment their customer service." 
Automating customer support with AI bots will provide long-term benefits to your business. Here are the top chatbot benefits that help your business to deliver a better conversational experience.
24×7 support

– Engage with your customers 24×7 and provide answers to their basic queries in real-time.

Personalization –

Bots are capable of providing personalized support by analyzing the customer journey. 

Scalability

– AI chatbots can be scaled easily to handle chats so that you can use your resources for other tasks. 
9. Gain real-time customer feedback
Insightful customer feedback can help your business to understand how happy your customers are with your products and services. Gaining customer feedback helps you to identify and eliminate problems. Customers who complain about products, services, or support agents are like a hidden chance for businesses to enhance the areas by planning the right strategies.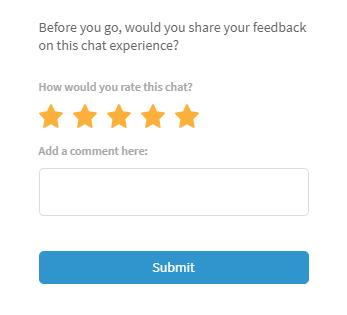 Implementing web chat online gives a great opportunity to acquire customer feedback in real time. Some of the best time to gain customer feedback are:
At the end of every conversation, you can set a live chat survey to rate the customer service experience. 

After a successful transaction, you can

ask customers for feedback

.
Web Chat Service for Customer Engagement 
By implementing the webchat service, you can witness significant improvement in customer engagement. With the help of visual tools, you improve the chance of making a great impression and give a strong reason to retain with your brand.
Let us discuss how web chat support can increase customer engagement.
10. Collaborate with visitors in real time with co-browsing
Suppose a customer is facing some issues in filling a form that has complex fields. Would email or phone support resolve the issue in real time? What next? Co-browsing solution allows agents to collaborate with your customers and resolve complex queries faster with personalized solutions.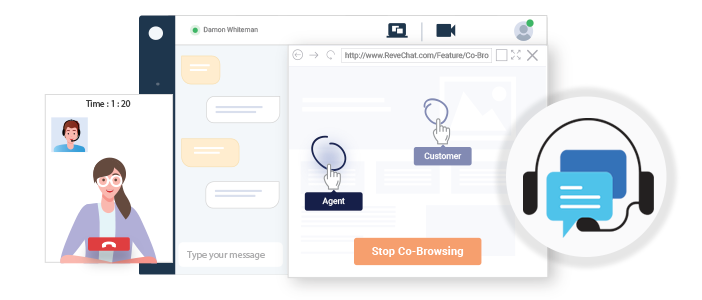 With co-browsing, you can assure resolutions for the issues in the first go. No matter if it is a technical or sales issue co-browsing is the ultimate solution. It handles conversations interactively and delivers a virtual in person experience.
Here are some key highlights of co-browsing
Co-browsing reduces the number of customer touchpoints. 

It delivers real time resolution to the customers in the first interaction itself and improves first response time.  

With co-browsing, you can reduce customer service costs by providing engaging customers interactively.
11. Deliver personalized engagement with video chat
As per Gartner, "Over 100 of the 500 largest global businesses will introduce video chat for customer-facing interactions". Video chat takes customer engagement to a higher level by meeting their expectations with personalized conversations.
Having a face to face conversation during product demos or technical support has a greater impact on customer satisfaction. Interacting closely with customers helps to know the root cause of the issue and offer the relevant solution in the first touchpoint.
The key benefits of video chat are:
Faster solutions

– With video chat, issues can be identified in the first go that helps to deliver effective solutions thus reducing the number of touchpoints.

Personalized conversations

– As you interact directly with customers, you can bring in a friendly tone in the conversations that strengthens trust.
12. Engage with visitors proactively with auto triggers
Anticipating and addressing customer issues makes them feel valued. Proactive chat triggers are the best approach to engage your visitors or customers while they are browsing your site.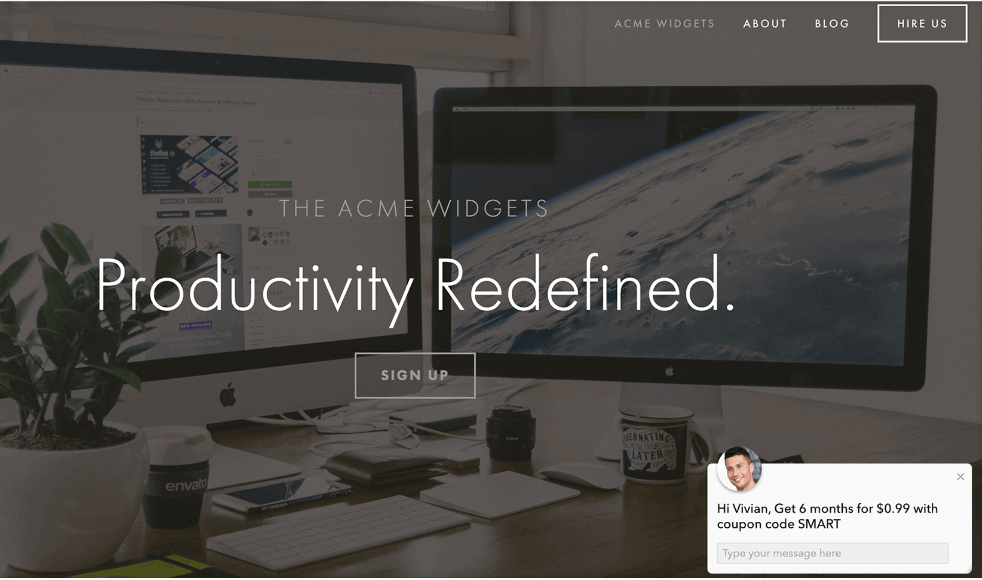 Live chat triggers are smart rules to track your visitors and their activity and send them a relevant chat message. It could be a simple greeting, a warm welcome back, an offer of help, or any number of friendly messages based on the visitor's onsite journey.
You can choose to use the different types of triggers depending upon the scenarios:
Time based – The actions are time-dependent. When customers spend a specific amount of time you can trigger a message.

URL based – Personalize triggers messages based on the important pages and most visited.

Referral based – Set triggers for visitors landing on your sites via referral websites.

Location based – You can create messages based on the location of your visitors.
Pro tip: Don't reach out to the customer immediately after they have landed the site and avoid sending multiple chat messages, as this might put them off and negatively affect their experience on the site.
Key Features of Web Chat Tool
If you are looking towards introducing a web chat tool for your business, it is very important to understand business use cases. Based on the use cases, you need to choose a web chat tool that fits the requirements. 
Some of the important features of online web chat software are as follows: 
Co Browsing –

It allows you to collaborate with your customers in real time by sharing their browser. You can help to resolve complex issues faster by reducing the number of touchpoints.

Video chat –

It allows you to interact directly with your customers on the website or mobile apps in real time. You can easily identify your customer's problems quickly and offer personalized solutions. 

Chatbots –

Help to automate your repetitive support and sales tasks. You can pre-qualify leads when your sales team is busy and engage with them 24×7 by promptly responding to their FAQs.

Advanced routing –

Businesses can improve their response time by connecting customers to the right team and get the right solution. Routing chats automatically reduce queue time significantly and increase customer satisfaction.

Customization –

You can give a new look and feel to your web chat widget to match website branding to increase customer engagement. Set personalized greetings to grab customer attention for a chat. 

Auto triggers –

Help you to reach out to the website visitors & customers at the right time with personalized messages to boost your conversion rate. With effective customer engagement, you can deliver a delightful support experience. 

Chat surveys – Live chat surveys help

 you gather customer feedback at the end of the chat and gauge customer satisfaction. You can identify the areas to improve and build a strong product.

Department management –

Brands can improve your first response time by routing the conversations to the right team or department. You can boost customer satisfaction by reducing the chat resolution time.

Customer analytics –

Brands can collect in-depth insights about your customer journey to engage them better. With analytics, you can offer proactive support to your customers that improve sales conversions
Final Thoughts
It is established that web chat should be an integral tool for your digital engagement strategy. It is 3 to 5 times more effective than other communication channels. Whether you want to use it for customer service or lead generation, online web chat can easily be the best return on investment (RoI) when it comes to meet your business goals.