Brand loyalty and customers they both are considered to be the bread and butter of what keeps business alive.In today's world, it is very important to understand the importance of customer loyalty. Because landing customers can be difficult, but keeping them around as your loyal customers can be even harder.
According to Harvard Business Review, 'Acquiring a new customer is five to 25 times more expensive, than remaining the ones you already have.' So, the bottom line is "customer loyalty is important".So, in order to improve profitability, businesses must invest their time and energy in promoting customer loyalty.
What is customer loyalty?
Customer loyalty is defined as, "When customer to voluntarily choose a particular product against another for his/her need". Such loyal customers tend to spend more money buy more, buy longer and tell more people about the product or services.
Example–Starbucks Rewards – With their new loyalty program Starbucks has completely changed the way of their communication. In their loyalty program, Starbucks uses its premium offering brand image. They put amazing loyalty explainer page with quick video which explain how to use the program and the benefits you receive.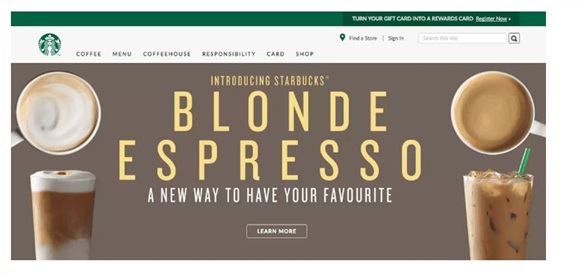 Why customer loyalty is important?
Customer loyalty doesn't come easily. It is very important to stay true to the brand and provide excellent customer service because every customer is just as important as the last. There are some reasons which shows importance of customer loyalty
Loyal customer perform word-of-mouth marketing

Loyal customers spread the word about your products or services. And we simply trust those peoples when they recommend a particular service or product of any company.

Receive feedback about your product or services

No doubt feedback is essential to maintaining quality products and service. Your loyal customers know your brand inside and out and can tell you, honestly and constructively, what you're doing right and what needs some work. Newer customers could shy away or develop biases after one or two unpleasant experiences.
What are the important reasons to invest in customer loyalty?
It is a growth driver for your business


Customer loyalty helps to generate long-term revenue. Just image what would happen if you could create a much larger group of loyal customer base for your business?
Increase the tendency of satisfied customers


It also increases the tendency of people who are satisfied with the service or products. Their satisfaction level helps to raise the number of sales and profits.
How to improve customer loyalty?
By providing superior customer support


It is important to understand how to provide best customer service and why we need to take some action to improve it. Providing excellent customer service is a great way to turn 'sometimes' customers into 'all the time' customers. Excellent customer service is about treating your customers with respect, considering their needs and wants, knowing your product and going 'above and beyond' to help them. 
Provide customer loyalty programs


It is good to provide inexpensive customer loyalty program because it automatically increase customer values for life time. An effective customer loyalty program helps to improve retention by decreasing the value of purchases made through competitors.
Share customer testimonial 


Testimonial helps to attract new customers and increase customer loyalty among existing customers. You can share and react to your customer's testimonials. Use their feedback to retain customer loyalty and make improvement for their future experience with your company.  
Send regular updates about new services or products


It is important to keep your customer up to date about the latest offers, products and services. If you have a blog, then write engaging posts, post pictures on Face book. Photos and videos are a great way to build a more personal connection with customers.  
How to measure customer loyalty?
Efficient measuring of your efforts is crucial to find out if your strategy of customer loyalty aligns with the needs of customers well enough to build long-term relationships.
NPS (Net Promoter Score)


NPS is an index ranging from -100 to 100 which measures how willing your customers are to recommend your products/services to others. It can show you customer's overall satisfaction with a delivered experience and also their loyalty to the brand.
Learn more about how to improve NPS
CLI (Customer Loyalty Index)


It is a standardized tool to track customer loyalty over time and incorporates the values of NPS, repurchasing and upselling.
RPR (Repeat Purchase Rate)

Repeat Purchase Rate shows you how often your buyers come back to repeat purchase. Because RPR relates directly to a retention rate, it is a reliable mirror of relationships with your customers.
Summary
Keeping the modern customer happy and satisfied comes down to understand the importance of brand loyalty and customer satisfaction. None of them require an enormous budget. Moreover, loyalty can be easily measured as a credible reflection of your marketing efforts. Because there is no silver bullet rule that grants endless loyalty, keeping an eye on decent stats and customer needs is the only way to avoid letting it slip away.