Today, customer experience has gone to the next level of change due to the abundance of technologies and social media interactions. Gone are the days when customer experience is not considered a major concern of telecom companies but telecom companies are focusing on delivering uninterrupted telecom customer chat support to their users. This is the changing era where the Internet of Things (IoT) bringing the world closer and consumers are expecting the best-in-class telecom customer experience.
While the industry has had a successful "customer first" management approach for the last decade or so, customer needs and sentiments are changing rapidly. To keep pace, operators must take large technological leaps. Fortunately, with the growth in touchpoints, the opportunities to improve customer experience have also grown. For operators determined to address customer experience at each moment of truth in the customer's journey, the rewards are ample and quick.
Omni Channel is changing the telecom customer experience
Omni-channel is a key solution to fix the broken customer experience many operators provide today. In Omni-channel, the operator is working towards a 360-degree view of its customers across the channels, ensure their service level and quality of service received across channels.
Fact – According to PricewaterhouseCoopers, the demand for an Omni-channel customer experience will be amplified by the need for near perfect execution, and the number of companies that invest jumps from 20% to more than 80%.
So, there are the different ways by which Omni-channel is improving customer experience,
By identifying the customer interaction point in the customer journey map then create a smooth process across different channels.
Implementing a 360-degree view of customer profiles for every channel
With the help of big data analytics products and services recommend real-time offers to customers.
The turning point for the telecom industry – AI & Chatbots
Leading telecom companies in the U.S. such as AT&T, Comcast, and Verizon leverage artificial intelligence in a wide array of processes. The long list includes automated telecom chatbots, personalized offers, and efficiently streamlined customer service processes. There are several more good examples of AI in live support chat software in the telecom business.
Example,
In April 2017, Vodafone released its new chatbot TOBi which can assist customers via live chat on the Vodafone UK website. Using a combination of AI and predefined rules, TOBi simulates human conversation and responds to customer inquiries.
Recently, TOBi also acquired the capacity to assist users with the purchase of SIM-only plans. The company is constantly looking for new add-ons to their Chabot.
Telecom companies are earning a number of benefits like,
Improve customer retention and receive higher profit per user.
Assessing which call & data package best suits different types of users.
Easily analyze social media, brand coverage, and customer sentiment to learn what drives customers to the service provider and what drives them to leave.
What benefits customers are getting,
Get round the clock 24×7 support with a seamless customer service experience
Customer confusion and frustration are automatically reduced.
Relationship with the agent becomes stronger and makes the customer feel important.
A recent report by The Economist declared, "Better customer experience is the foundation for business performance." The only way to know what customers want is to ask them, using a valid method that elicits their direct and honest answers.
In the telecom sector, most customer queries are solved through phone call. So, it is very important to analyze customer interactions at various touchpoints.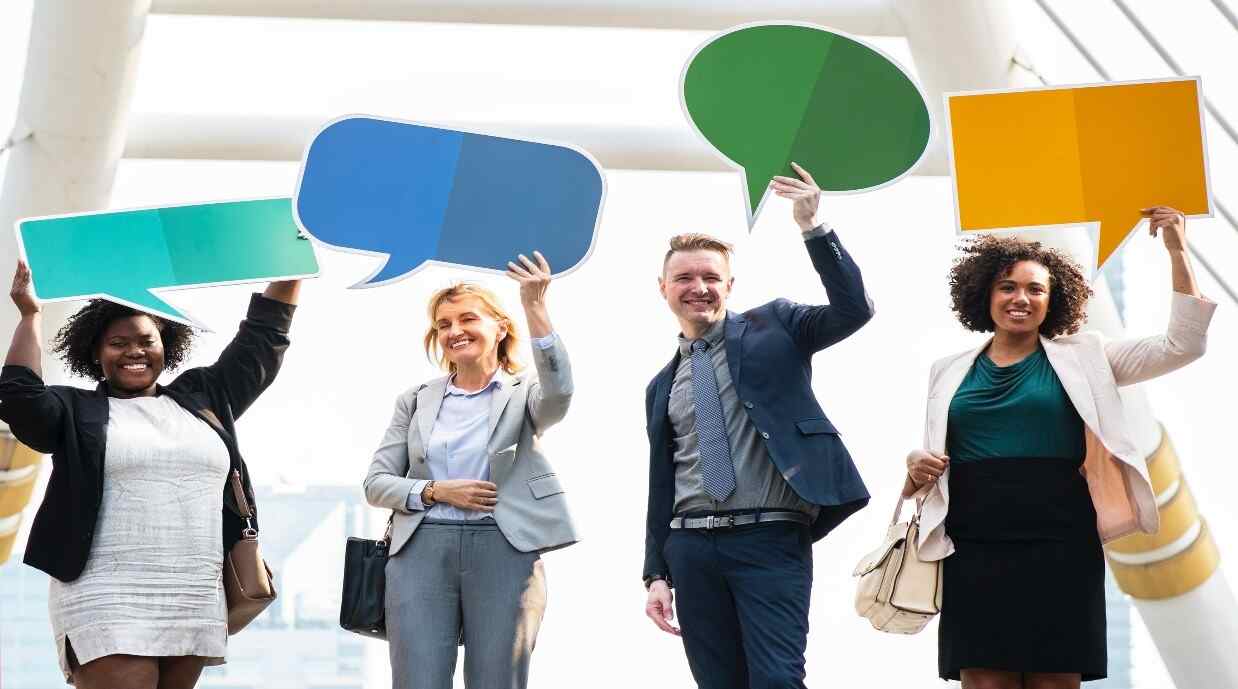 Tips:
Shorten the process of making them call you with an issue.
Collect the top 10 common complaints to ensure that data can be classified and mined properly for faster resolution.
Put a robust and foolproof mechanism in place to provide appropriate solutions and revert to the customer.
Digital payments have changed the traditional telecom billing and payments
Service providers are embracing digitalization in their payment methods which is one of the major revolutionary changes in the telecom industry.
Mobile applications of telecom service providers are allowing users to pay a bill online with just a click. This way, users can avoid late payment charges while the telecom providers are receiving payments digitally and easily.
Analytics gives a flexible approach to achieving better customer experience
Telecom providers are driving their customer support on the basis of data and analytics gathered through research and development. In this case, creating a customer experience graph has been a great way to understand what the customer expects.
The unique needs, desires, and inclinations of customers helped real-time in creating customization in the approach of telecom providers. Upgradations in 4G data packs or plans or festive offers are one of the great examples.
Key Takeaway
Telecom industry has come of age… No matter what and how but it's changing
Customer relationships with telecom companies are comprised of many experiences over time. The key phrase here is "over time," meaning that customers' expectations, desires, and needs are subject to change over years of service.
Engaging consumers in the right ways at the right times helps turn them into brand loyalists, particularly around key benchmarks like the one-year anniversary. This era is make-or-break for telecoms.
However, the essentials of telecommunication customer service experience will remain the same but the speed, methods, channels, and technologies are changing the face of telecom industry effectively.