B2B marketing has always been very competitive. Businesses are doing Integrated Marketing Campaigns to establish their brands, but in the end, it all comes to lead generation. As lead generation is the pulse of every business, using new lead generation strategies will help you reach your goal faster than others.
So, I've listed down these 8 B2B lead generation tips which you should focus on. These strategies have worked for many businesses and shown them the way to success by getting them more leads.
Use Social Media to build Relationships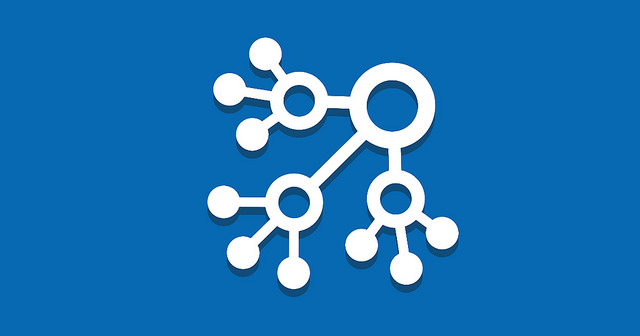 Social media is a very powerful lead generation tool. You can use it to build relationships with your current and potential customers. The trick of using social media is engagement, and not just broadcasting. You can engage with people on your social channels and other communities as well like Google+ communities, Linkedin groups etc.
Also Read: Why Social Media should be a part of the overall marketing strategy
Follow the groups and communities in your niche, join them and start answering to user's queries. Start asking questions from others. This way you'll be doing more interaction and building your reputation rather than just posting your content. Remember building relationships is very important. When they trust you, they refer you to their friends and colleagues.
Optimize Conversions for Lead Capturing
You may be getting a lot of traffic on your website by social media and other channels, but converting that traffic into customers is equally important.
If you think that giving more options to your website visitors is going to give you more conversion, then you've got it wrong. Try to limit the amount of options on your landing page and on your website. People like more comprehensive and straight forward websites and the chances of conversion increases.
Also Read: Call to Action (CTA) buttons: the beginning of Social Commerce
Make sure your CTA's are clear and are present in every section of your website. By making more visible and clear CTA's you are showing your website visitors a way to enter into your sales funnel.
Provide Instant Support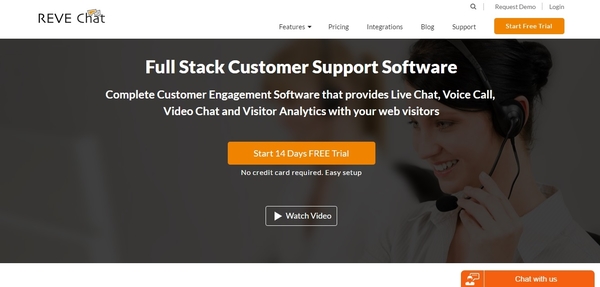 Everyone loves instant answers to their queries. Integrate a live chat solution to your website. It can be used as a great lead generation tool which helps you converting your website traffic into customers.
According to Harris Research, 53% of customers would prefer to use online chat before calling a company for support. Source
There will be visitors who have questions like "How's your product going to help them?" You can answer these questions in the FAQ section, but there can be more customized queries. And they may want to connect to a real person rather than FAQ section. Also, a FAQ section answers only specific queries, but with live chat you can answer all the queries and then refer the package according to customer needs.
Social Events as Network Building Tool
One of the oldest form of lead generation has been social events which you can use as a network building tool. It helps in making new business connections in the geographic area and creating awareness of your brand.
There are several kinds of social events like small conferences, seminars etc. You can either participate in the events or you can host one. By attending these events you'll be able to showcase your brand and tell other businesses about your benefits. You can also ask for their email addresses and company details which will increase your database of potential clients.
Webinars
A webinar has worked as an effective lead generation tool for most B2b companies.
62% of marketers are using webinars as a tactic to deliver B2B content marketing, according to a free research report by the Content Marketing Institute (CMI) and MarketingProfs.
In a webinar, your prospects get to see and hear your advice and start following you. If in the webinar, you're able to provide the solution to attendee's problem and their challenges, then you'll build a great reputation and relationship with them and other audience. This will surely add you in their list while making a buying decision.
Content Marketing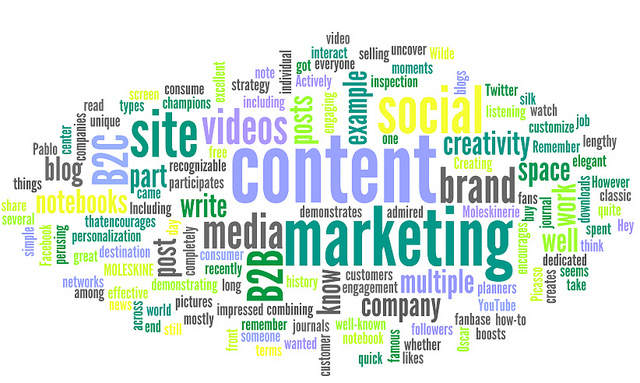 A content marketing strategy is a great way to increase your brand awareness. Content being one of the basic tools for marketing proves your metal in your domain and niche. It helps establishing you as an expert and hence bringing you more leads than any other channel. If used effectively, content marketing is one of the best b2b lead generation strategies.
51% of B2B buyers rely more on content to research and make B2B purchasing decisions than they did a year ago. DemandGen Report
Producing great content and marketing it to the right audience is equally important. You may generate great content, but it would be of no use, if it doesn't reach the right people. So, work equally on promoting your content. When people like your content and starts sharing it on their networks, then you'll get new audience and more potential customers. You can grab their attention using either CTA's or live chat. You either have to be educating, entertaining or helping your audience solve a problem.
Include Sales
Sales and marketing go hand in hand. Get qualitative feedback from your sales team regularly on leads and do the analysis on your channels. Monitor your investments and targeting efforts to get most out of your leads.
Your sales people will give hands on experience and aligning it with your marketing team will drastically improve your marketing ROI, sales and productivity.
B2B Directories
B2B directories are the one of the most undermined but a great source of high quality lead generation. Most businesses are aware about these directories but are not able to have potential usage of these directories.
In order to get maximum of these directories, complete your company information including your keywords. Ask your current clients to leave a review on thee directories which will give a social proof to your business. It is also an easiest way to know all those who are in the same business.
Bonus Tip:
How Lead Validation Ramps Up Website Lead Production
Most companies are perpetually disappointed with the number and quality of sales leads that come in from their website. Why is this? Nine times out of 10, the root cause of sputtering lead generation is inadequate or mishandled Internet marketing campaign testing. Whatever the campaign — SEO, PPC, email, retargeting — results only improve by trial and error, by testing new offers and designs, etc., and then properly evaluating test results.
Lead validation is the process of separating website leads from non-lead conversions. It's important because about HALF of all conversions (phone inquiries and web form submissions) are NOT sales leads. Without accurate lead data, testing results will be misinterpreted, making campaigns worse rather than better!
For a full understanding of lead validation and its impact on sales lead production, review the slide presentation now.
Aaron Wittersheim is Chief Operating Officer at Internet marketing agency Straight North.
Conclusion
I hope that this post has added value to your B2B lead generation ideas and will help you in aligning your strategy. In case, if you think that I've missed anything or want to share your thoughts. Please feel free to comment below.